Back in February 2019, I reviewed the Zerowater filtration jug and we still use it to this day.
ZeroWater reduces 99.6% of all total dissolved solids in your drinking water, delivering the purest tasting water within minutes!
In fact, Zerowater removes much more from tap water than other leading filter brands in the UK, including 97% of lead, 96% of mercury, 95% of chlorine and even 97% of asbestos which is often displaced from old and ageing water pipes.
Zerowater is so powerful that on average it removes 95% of all metals compared to 68% from Brita. Zerowater even removes 68% of all inorganics, whilst 33% is removed from Brita. The full list can be found here.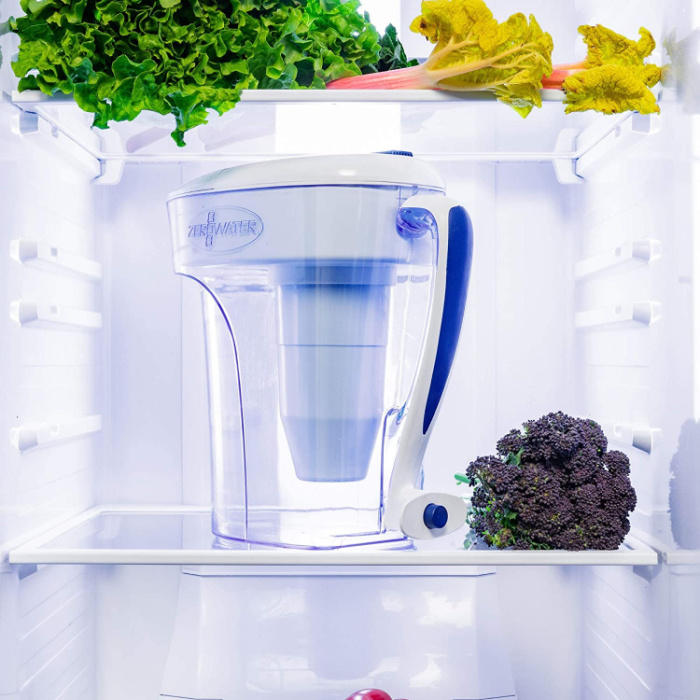 Zerowater gets better results due to a 5-stage filter, most filters only have 2-stage. Zerowater patented technology ensures that you can save money on buying bottled water and ensure your tap water is pure. The 12-Cup Zerowater comes with a free TDS Reader (Total Dissolved Solids). Some areas of the UK have readings more than 300. When water is filtered through the Zerowater filter it will score 0, meaning you can enjoy great-tasting pure water at home.
Want to try it for yourself?
Thanks to the team at Zerowater.co.uk, I have the 12-Cup Filter Jug RRP £39.99 to giveaway to two lucky readers.
To Enter:
Fill in the Rafflecopter widget below to verify your entries
Please read the rules below
Closing Date: 6th March 2022
If there is no form hit refresh (F5) and it should appear
If still not working please check that your computer is running Javascript
Rafflecopter will tweet, like and follow on your behalf making it really easy to enter
Really want to win the prize? Come back every day for bonus entries via twitter
Terms and Conditions can be found in the Rafflecopter form below
**Comments may not appear immediately due to moderation
a Rafflecopter giveaway