If you're thinking of updating your master bedroom, you might be wondering what style to go for. Well, why not look towards hotels for inspiration? 'Hotel style' can form the basis of a beautiful bedroom, helping you to create a space you really want to spend time in.
But, the first thing to do is identify what 'hotel style' means to you. There are many different types of interior design in our favourite hotels, ranging from traditional to very contemporary styles, with strong niches in each such as classic country, ultra-modern or bohemian for example. Generally speaking, we might associate 'hotel style' with 5-star luxury: it's all about elegance, comfort and sophistication, whatever stylistic flair you want to put on it!
Invest in the best bed you can afford
Whenever we stay in a hotel, it's the bed that we give the highest level of critique to, isn't it? Well, apply this principle to your master bedroom and ask yourself if you're getting the best sleep possible. If not, it might be time to buy a new bed. Check out this wide selection of beds atJohn Lewis, which has something to suit all budgets and taste.
Buy luxurious bed linens and cushions
The most luxurious hotels in the world spend lots of money on high quality bed linens, so treat yourself to the best bedding you can afford. Bed linen made from 100% cotton will give you a better night's sleep than anything containing polyester, and silk pillow cases are great for preventing your hair from frizzing. A faux fur throw draped across the foot of the bed would look particularly lavish too (and will feel lovely on cold nights), and crushed velvet cushions will certainly make your bedroom look extra inviting.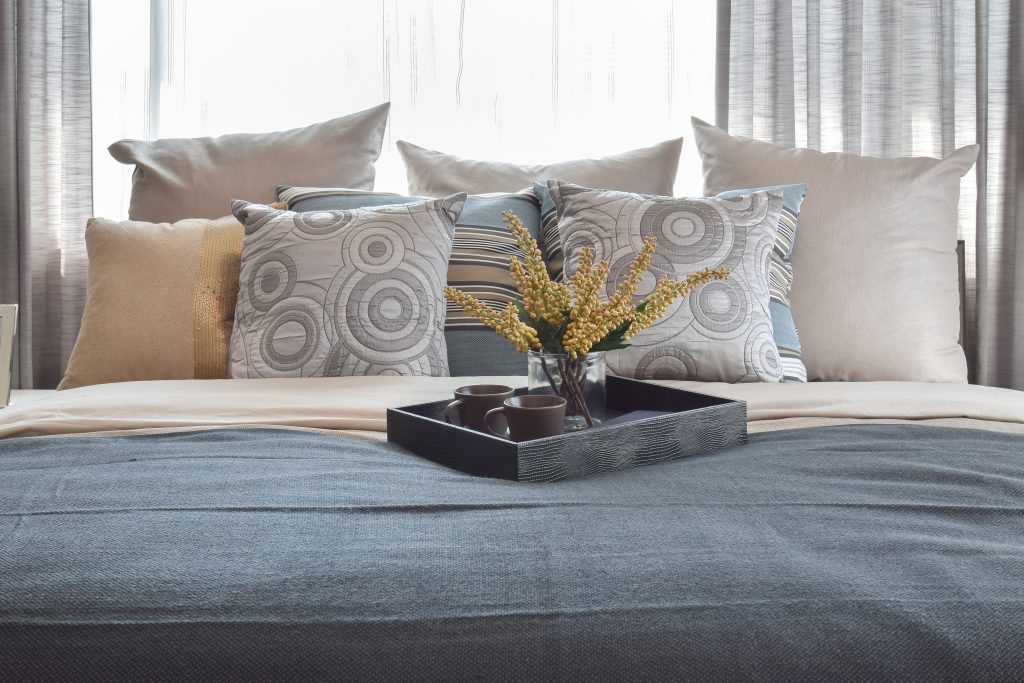 Tread softly
What's the one thing you've noticed about the nice hotels you've stayed in? Well, it's the stuff under your feet… Flooring in hotel rooms is rarely hard and bare, and while exposed floorboards make a practical design choice in busier areas of your home (such as the kitchen or dining room), your bedroom should have a plush carpet in it if you want to nod to the hotel style. Go for deep-pile wall to wall carpet in a neutral shade and enjoy how lovely it feels under your feet.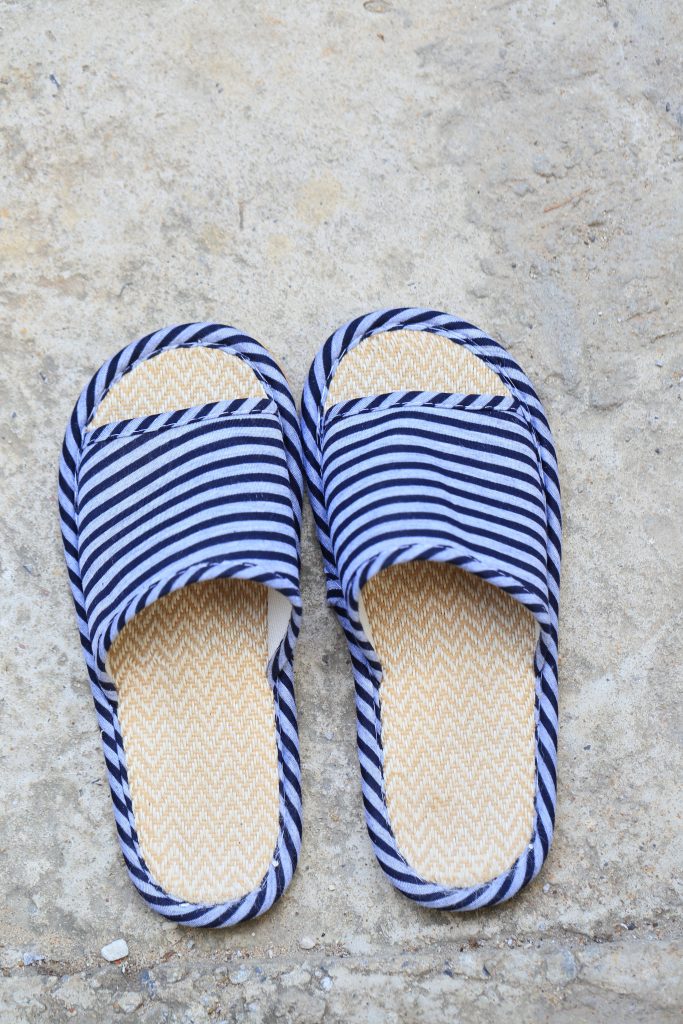 Big a monochromatic colour scheme
A monochromatic colour scheme is where you pick a single base colour, and extend it using the same colour in different shades, tones and tints. Hotels do this time and time again as it is an easy way to use colours in rooms and best please the widest range of guests.
So, pick a sophisticated and relaxing paint colour (such as grey – a popular choice right now) to serve as your base, and then use deeper and lighter shades of grey to work with it. You'll find that artwork pops more vibrantly on a grey wall than on a white wall, but just make sure you get the right shade of grey by choosing the best root colour for your bedroom. Little Greene has 28 shades of grey paint using turquoise, green, yellow and pink as the root colour if you'd like to browse for inspiration.
Be generous with lighting
Finally, make sure you're designing your room with lighting in mind. While every master bedroom needs an overhead light for general tasks, the best hotel rooms have lots of little puddles of light in various zones of the room. For instance, there's always a light over the mirror, soft down-lights beside the bed for reading by, and maybe even flood lighting up a feature wall to emphasise architectural details. Install more lighting than you think you necessarily need – it's the ultimate 'interior design' trick and will really fulfil that hotel style design brief.
Image credit: Shutterstock.com