The first week of the Easter Holiday's and although we don't have any booked holiday, I have not arranged any overtime so I can have some days out with the kids.
Isaac has seen quite a lot of his friends this week, going to Splashdown and on a sleepover, whereas Eliza and Sebby have been at home.
Typically all our planned days out have been this week, with not much planned for the second week, but I am sure we will find something to do.
Here is our week:
Sunday 10th April
We picked two very tired kids up from Scout Camp. Although the weather was sunny and clear, it was -4°C overnight, so the kids didn't get much, if any sleep.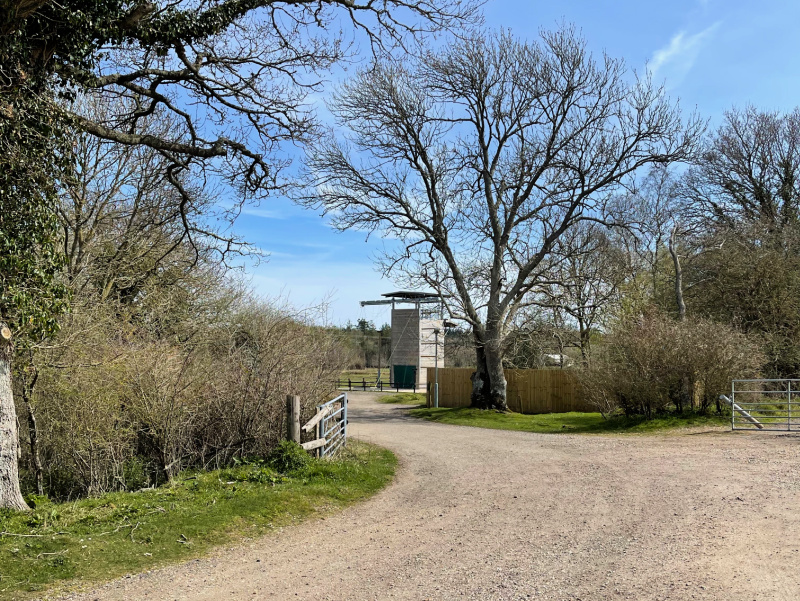 Once home and all cleaned up, Isaac insisted on helping his Dad with the gardening – well, if mucking around with the leaf blower counts as gardening??
Monday 11th April
The kids were still tired from scout camp, but I managed to get them out for a spot of retail therapy.
Both of them chose Easter eggs from Smiggle and I found my Stitch seatbelt covers I have been after, in Primark.
Tuesday 12th April
We were invited to Marwell for the launch of their BRICKOSAURS EvolutionThankfully trail last month, but sadly we had COVID in the house.
Thankfully they let us rearrange our visit and despite being a damp and overcast day, we were really lucky with seeing all the animals, as well as the Brickosaur dinosaurs.
Wednesday 13th April
Another day, another zoo, this time Wild Place Project in Bristol.
What a difference a day makes. Yesterday was raincoats and jumpers and today saw us stripping down to t-shirts as we wandered around.
Even the bears needed to cool off with a bath.
On the way home, we popped in to see Kian and give him his toothbrush he had left last week.
Thursday 14th April
Isaac went to his friend's house, whilst the rest of us had a quiet, chilled out day at home. My only photo of the day is of Isaac voting for the charity he volunteers for, in the Tesco Community Grant box at our local Tesco.
Friday 15th April
Good Friday and we were booked into an Easter Egg Hunt at Hope Farm Alpaca rescue, locally.
After a slow start to the event as everyone arrived, we enjoyed a tractor ride, before being taken to the old railway line to search for easter eggs.
It was really cleverly done, with wooden signs highlighting areas where the eggs were hidden and the kids came back with a massive haul.
Once they had all been found, we headed back to the farm where we got to feed the alpaca and goats, which made the day extra special.
Saturday 16th April
A work day for me and it started with being "pinged".
I had completely forgotten about the app, but know several people with COVID that it wasn't really a shock to get a notification. Thankfully my COVID test was negative, but we are nearly out of free LFT's now and at £2 each test, I really don't want to have to buy them.
At work, I got to have fun and arrange an Easter Trail for the kids, who were all rewarded with a chocolate treat for guessing the hidden word.
How was your week?