Do your kids want a trampoline, but you don't have the room?
Why not try new Moon Shoes from Character Toys.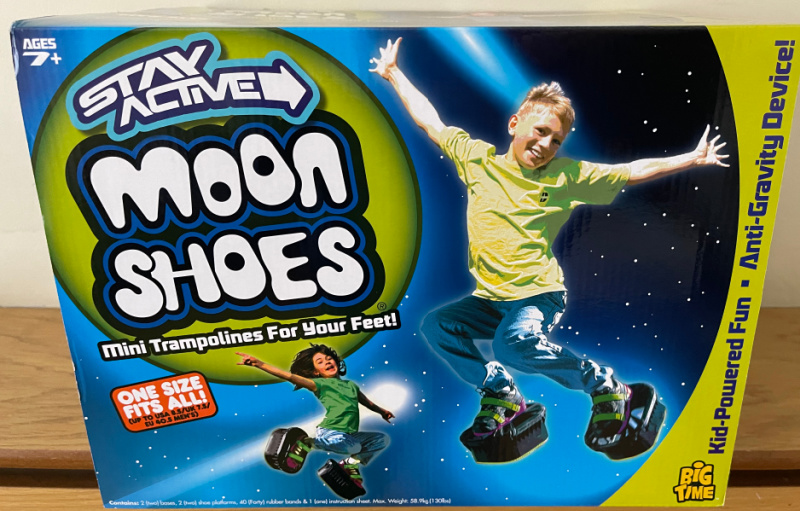 Turn your feet into mini trampolines and 'defy gravity' with Moon Shoes, the Iconic anti-gravity device powered by kids!
In the box
Moon Shoe Base
Moon Shoe, shoe base
Strong Elastic Bands
Instruction Booklet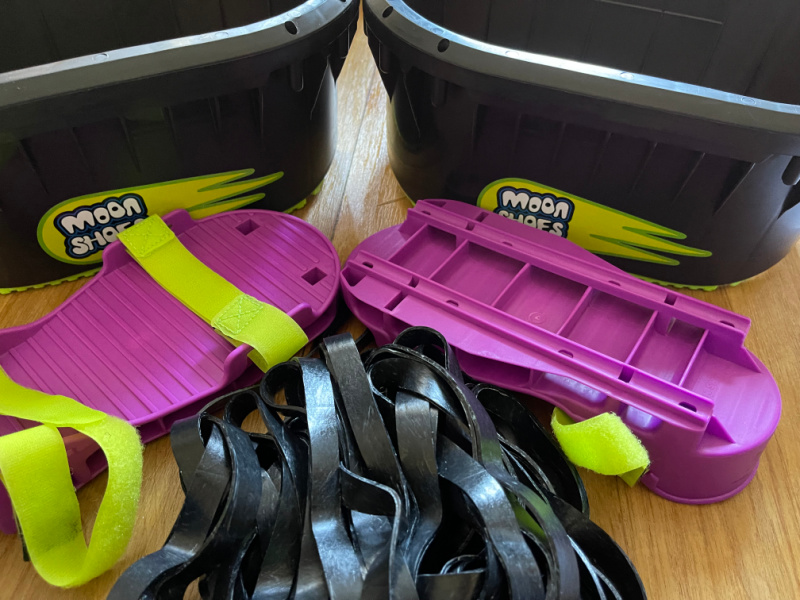 I must admit, I looked at the instruction booklet and was initially confused at how to put them together, however, it is really easy and I found following the YouTube video easier.
It basically involves threading the bands through the correct slots on the purple shoe base and then attaching the band to the pegs on the black surround.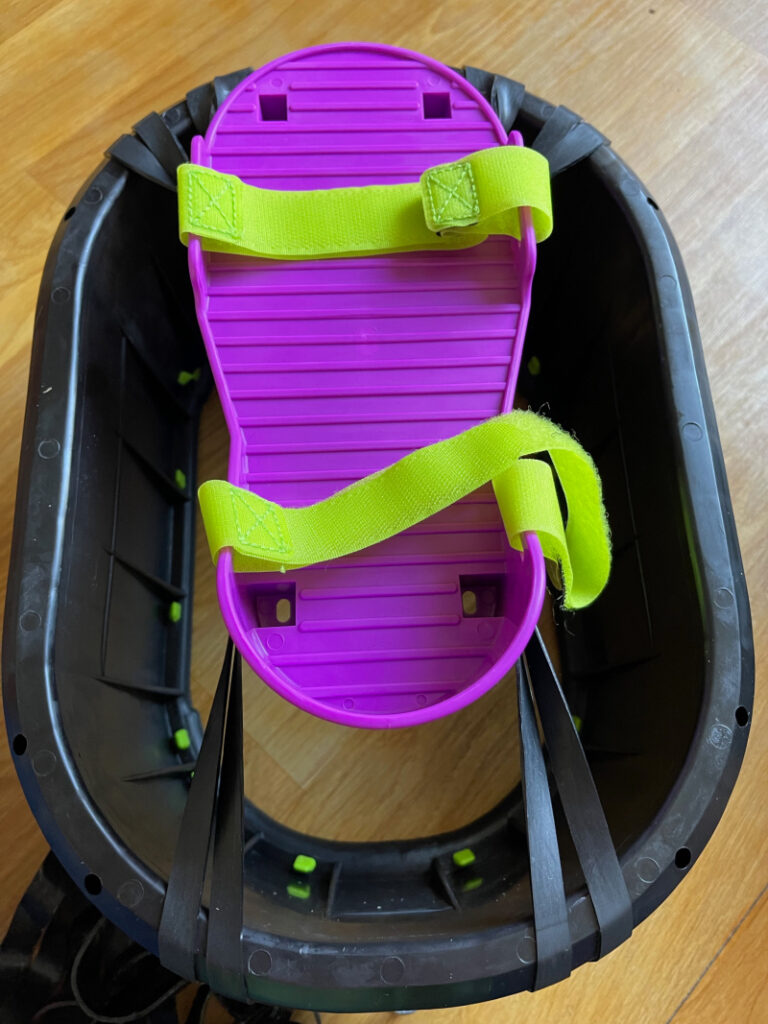 When all the bands are in the correct position, the shoe base sits centrally so the kids have a clear bounce. Sebby, at 8, is the lightest of the kids, so only needed one set of bands, whereas Isaac and Eliza both needed me to add one more set per peg.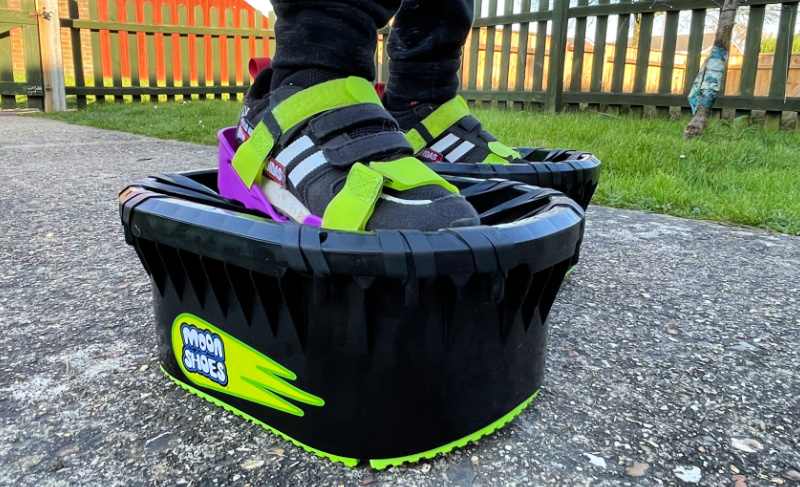 These fun & original mini-trampolines for your feet have a non-skid grip on the bottom, but I would recommend starting using them on grass, or a soft surface as getting your balance is tricky at first but helps to develop balance and coordination.
Sebby found it quite hard to get his balance at first, but Eliza took to it straight away.
The Moon Shoes are made of quality, high-density plastic, with adjustable VELCRO brand nylon closure straps. We did find that they are best worn with plimsol style trainers as those with larger feet and a thicker sole on their trainers are too wide.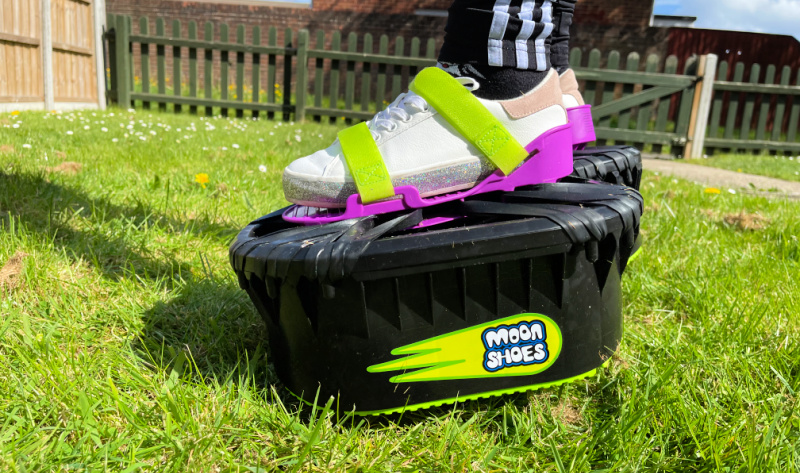 Eliza really enjoyed wearing them and exclaimed that it was "just like being on a trampoline". They give you a good work out too and she was out-of-breath after a few minutes.
Moon Shoes are part of the Character Toys Stay Active is a range of family-inclusive toys that can be played inside, outside whilst having great active fun.
Disclaimer: We were sent the Moon Shoes to review. All thoughts and opinions are our own