It has been a busy old week.
We have had armed police outside our house, three family birthday's, a wedding to attend and two theatre shows and it doesn't seem we are going to slow down anytime soon.
Here is our week:
Sunday 5th June
The last day of half term, so we took a chance on the weather and visited Swanage.
Despite being forecast not to rain, it started almost as soon as we arrived, so we enjoyed some time playing the 2p machines in the arcade before trading in the idea of an ice cream for some warming chips.
We did manage 20 minutes in the park, although the kids had soggy bottoms all the way home!
Monday 6th June
Back to school for Isaac, but it was inset day for Eliza and Sebby and Abbey's birthday.
Sebby was invited to Splashdown water park with a friend, so Eliza and I headed to the beach to meet up with Abbey for a birthday treat.
Tuesday 7th June
Back to work for me and it was a busy day catching up with things that had not been done in my absence. The first thing was restock the charity bookshelf and counted all the money – we raised over £300 for a local school.
Wednesday 8th June
Since the pandemic, the kids have been wearing their PE Kit to school on PE days, but the school has decided to revert back to getting changed in school. Sebby wasn't impressed with all his luggage!
We did have a strange evening. We were woken by sirens and a car screeching to a halt outside our house (we live on a green). After an hour of police dogs and shouting we know two arrests were made, but a third person got away. We have a video doorbell, so got the whole incident on camera – it's a bit scary to think that armed police were outside our house.
Thursday 9th June
We are having a refit at work and when I got in, I found that the builders had made me a bespoke bookshelf for my charity book stall.
In the evening, Eliza and I headed to the Lighthouse Theatre to watch Fantastically Great Women the Musical.
It is absolutely brilliant and a must see for all ages. Not only did we all learn a bit of history and left feeling empowered, but best of all it was colourful, fun and had us dancing and joining in.
As soon as we left, Eliza said she wanted to see it again.
Friday 10th June
Round 2 at the Lighthouse to see Fantastically Great Women the Musical, only this time it was Isaac's turn with school. I wasn't sure if, as teenage boys, they would enjoy it as much, but he loved it too!
Meanwhile, Eliza and I had a much needed hair cut.
Saturday 11th June
After no weddings for years, we went to our second wedding of the year, our old neighbours.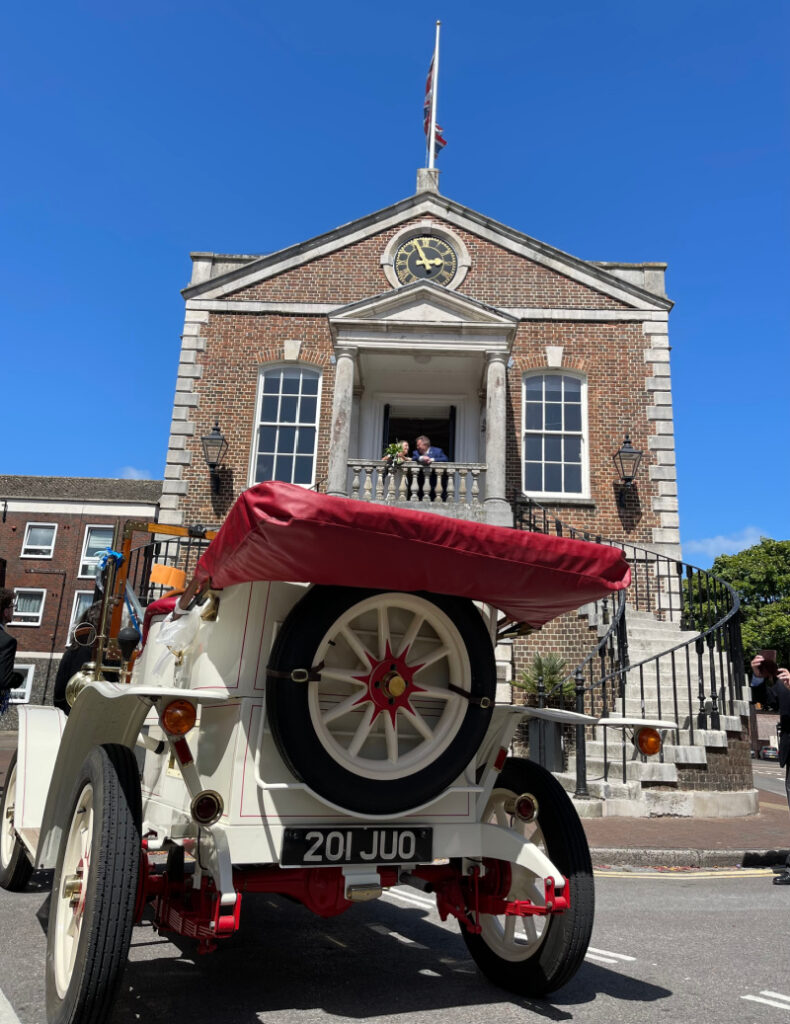 Thankfully the weather was on their side and the ceremony was gorgeous.
The kids weren't invited to the ceremony, so spent some time baking with Abbey's mother-in-law, before joining us at the reception.
How was your week?