I cannot believe we are half way through the year already.
It has been a busy week for the kids, with transition days. Sebby is moving to Year 5, Eliza to Year 7 at her new secondary school and Isaac starting his GCSE's as a Year 10
Here is our week:
26th June
We enjoyed a lie in after a late night getting in from Wembley the night before and I was presented with a cup of tea on the terrace of our hotel in London.
After breakfast, we checked out and walked the short distance to the Tower of London to see their Super Bloom event, where they are filled the moat with meadow flowers in celebration of the Jubilee.
Although there is a free viewing area, it is well worth upgrading tickets to walk through it as there are so many stunning flowers to see.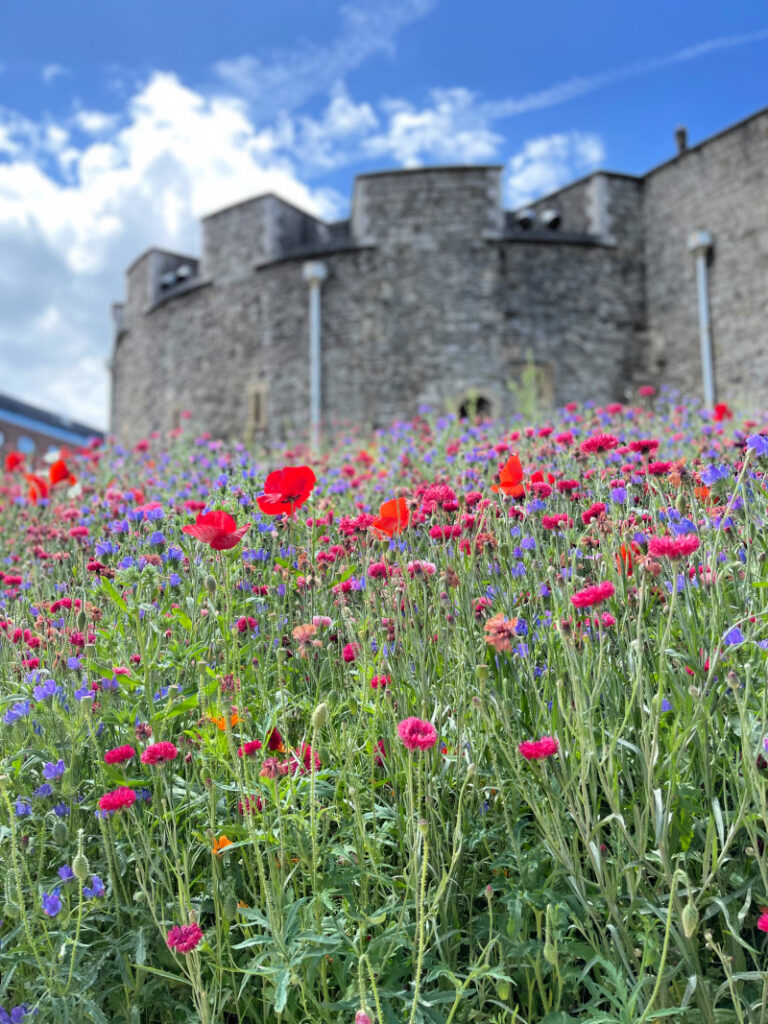 From there we headed into Central London as we wanted to find the Despicable Discs Record Shop in Carnaby Street.
We made it just in time as it was their last day open as the film opens this week. Inside there were games to play and even a minion's 70's style disco room. We came away with lots of sweets for the kids.
Getting back to the car then proved quite a challenge, thanks to the rail strikes and we ended up on a rail replacement bus.
Monday 27th June
Back to normal with work and school. Lilah was keen to get everyone dancing when we got home.
Tuesday 28th June
A rare day off for me and the girls at work bought me vouchers for our local beautician, so I treated myself to a relaxing pedicure.
The afternoon was Eliza's last primary school sports day. Both kids got a medal for taking part, but were disappointed not to win any of their races.
Wednesday 29th June
Sebby has finally got his Level 3 swimming certificate. He is quite a way behind where Isaac and Eliza were at the same age, but has come on leaps and bounds since his swimming lessons re-started after the pandemic.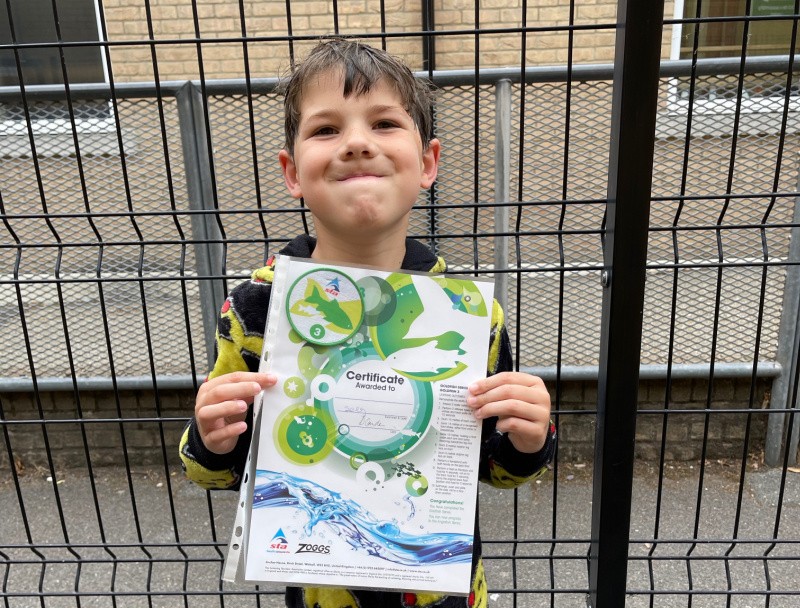 Thursday 30th June
It is our National Food Collection weekend launch at Tesco and I spent the day with Poole Food bank, collecting donations.
It always surprises me how generous people are and we collected 26 crates of food in one day alone – the last collection I did, we did that over the entire weekend.
It was a bit of a hectic evening. Isaac had an appointment to check on his ingrowing toenail, which is healing nicely. It was then on to Eliza's transition evening, where I felt very old when I saw class of 2029!
Friday 1st July
Eliza's transition day started with a few nerves as she is the only one from her school going to this secondary school. However, she found out that her tutor is Mr Tucker, who happens to be Isaac's favourite teacher, so she was very happy.
Sebby and Isaac have also found out who their new tutors will be and are both happy.
Some of my colleagues and I play Pokemon Go, so we were over-the-moon to catch a 100% Eevee in the carpark
The evening was about one thing only – the season finale of Stranger Things!
Saturday 2nd July
What could only be described as a manic day at work as it is payday weekend. I am so glad I had collection volunteers as I spent the day helping out all the departments that were short staffed.
My only photo is of my "suggested donation" POS with a treasure hunt on for the kids. We collected over 100 trays of food over the 3 days, so very happy!
How was your week?