This week has all been about the countdown to the end of term and Eliza's last week at primary school.
It has also seen the hottest temperatures ever seen in the UK, topping 40°C, although we only got to the high 30's here in Poole.
Here is our week:
Sunday 17th July
The weather is certainly hotting up, although living by the coast we haven't seen the temperatures that some areas of the country has reached. Our hot tub has been used switched off, as a cool tub!
Isaac is keen to help with the cooking, so he was enlisted for onion duty at our barbecue.
Monday 18th July
The build up to the hottest day of the year and I was happy to be at work in a very cool and comfortable Tesco. My car, however, did get rather warm in its sun trap.
It was Isaac's last ever day at scouts and he had a presentation with his fellow scouts that were leaving.
He starts Explorer Scouts in September.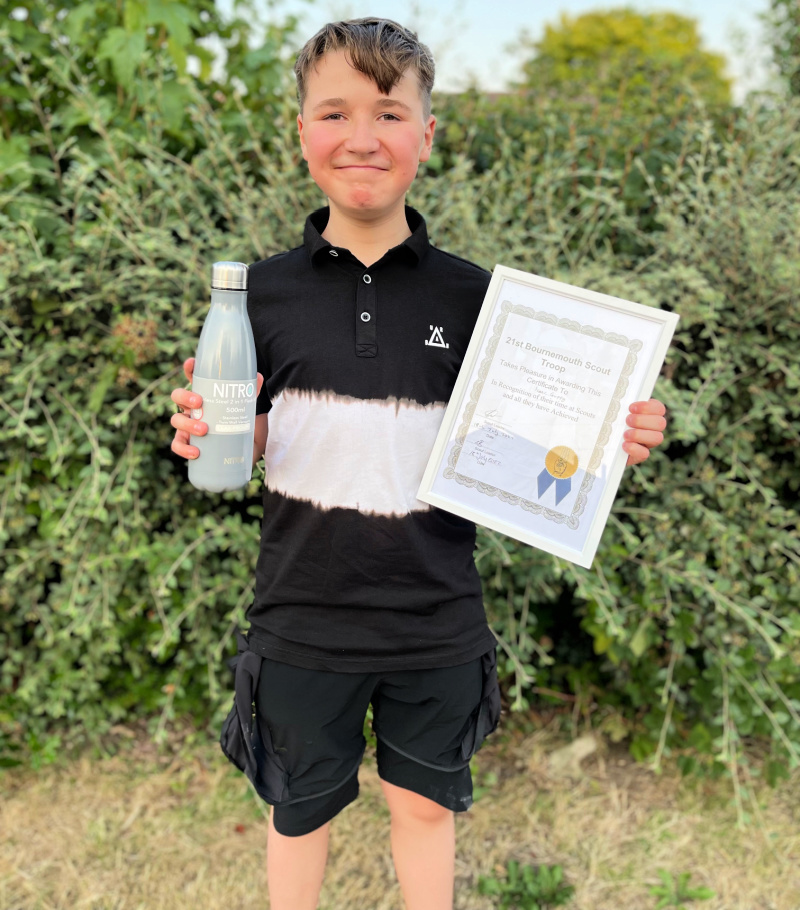 Tuesday 19th July
The hottest day of the year for some – for us it was actually hotter on Monday and the majority of the day was overcast with a couple of rumbles of thunder.
Eliza has her end of Primary day out at Dorset Adventure Park, where she got to do the mud run as well as the inflatables. Sadly, we weren't allowed to take pictures of all the fun.
n the evening, Isaac had his final climbing session and was presented with a certificate to say he had passed his Level One NIBAS course.
Wednesday 20th July
We attended Isaac's school in the evening, for their Arts Festival. It was lovely to see all the kids work and Isaac performing with his drama group. Despite her nerves at starting a new school, Eliza was excited about all the projects she can get involved with.
Thursday 21st July
Work for me, but then an evening trip to the theatre for my husband and I to see MAMMA MIA! The Tour at Bournemouth Pavilion.
I have to admit that I am not the biggest ABBA fan and the show was never on my radar before, but it was an amazing night, full of fun and laughter and we loved it.
Friday 22nd July
Eliza's last day at primary school and emotions were running high, right from the start of the day.
I was fully prepared with tissues for her leavers assembly, but it was very disappointing compared to previous years efforts. Instead of awards, all the kids got certificates with "Most likely to be", which I found a bit odd. Eliza's suited her though – most likely to discover a new species of dinosaur!
The kids enjoyed it though, which is the main thing.
All the kids cried when they left, but all met up in the park as soon as they ditched their bags at home.
Saturday 23rd July
Eliza and her "Hellfire Club" held her very belated birthday party at Splashdown in the morning. I was treated to the full rendition of Neverending Story in the car (surprisingly good).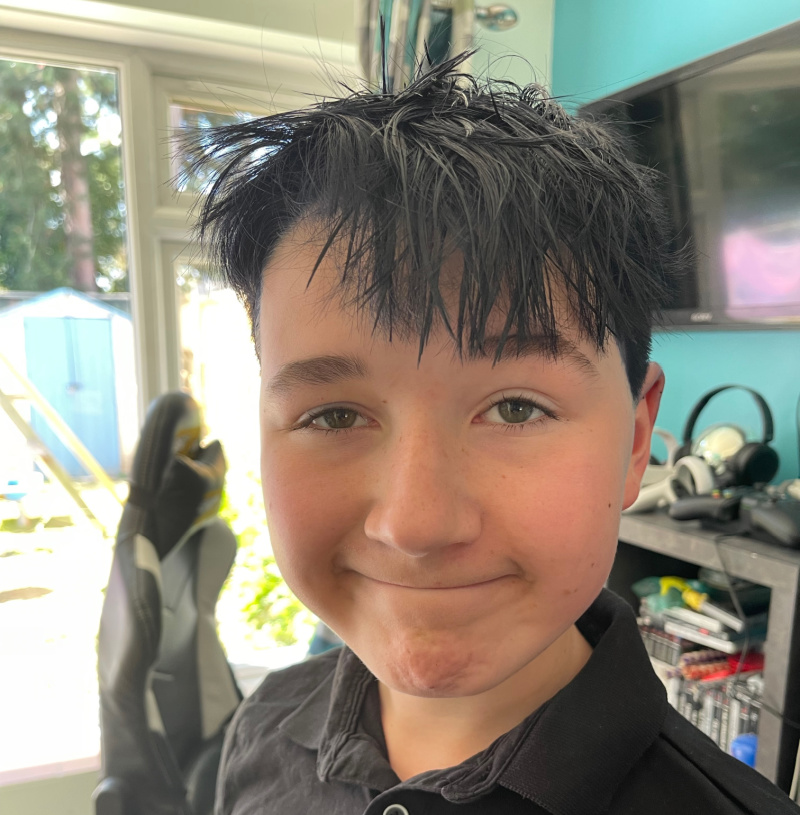 In the afternoon, we started our Camp Bestival preparations by dying the kids hair – blue for Isaac and purple for Eliza.
How was your week?