When is BlogOn Conference not your typical blog conference?
When it is BlogOn Kids!!
To be fair, BlogOn has never been your atypical blog conference, instead giving brands the opportunity to meet influencers in the brand area, as well as holding workshops on topical technical issues, giving bloggers and influencers the chance to hone their craft and learn in a friendly and relaxed environment.
BlogOn Kids is the latest idea from Laura and the BlogOn team and was a family-friendly day out that incorporated fun, toys, content creation and networking.
For those of you who know me, I have been helping Laura with BlogOn since 2015 when we held BlogOn Win in Winchester. Since then the kids have grown and now they join in as helpers, with Laura's girls, demonstrating the toys and games in the brand area.
We turned up yesterday with our work heads on, but, as the brands had done such a good job of organising everything, they got to head off and enjoy themselves with all the other attendees.
My eldest daughter and granddaughter, Lilah, also paid to come along to join in the fun.
It was really well set up, with brands all in different locations, some of which you had to book, others where you could just visit and play and others wandering around, introducing you to their characters.
The morning was all about exploring and having fun and the afternoon offered workshops, if you wanted to go along.
There were plenty of activities to choose from, with toys and games for all ages to enjoy.
Some activities you had to book in advance, so I would always recommend checking the website and joining the BlogOn attendees facebook group before you go.
Laura always organises a brilliant raffle or tombola, so I would recommend taking some cash. All money raised goes to charity!
There was even a gaming tent, we kids could play some of their favourite games on different consoles, including Occulous, PS4, XBox etc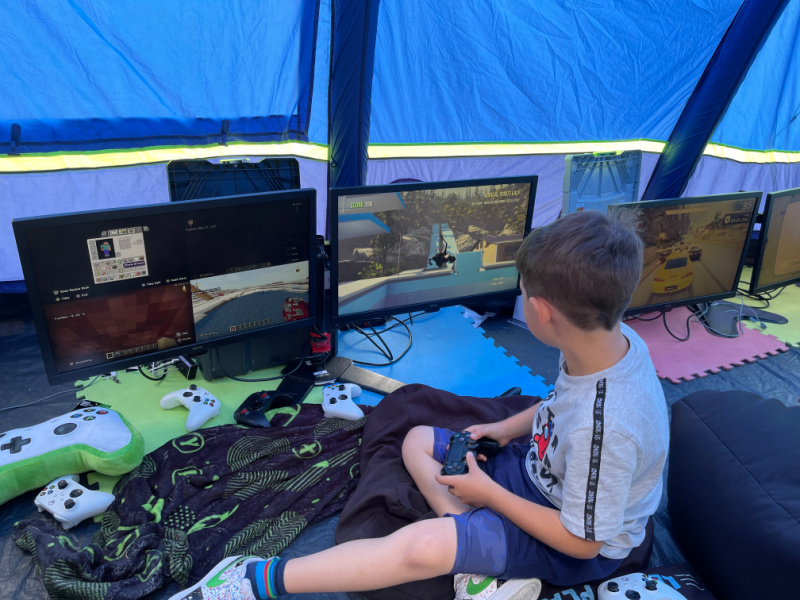 The tombola was cleared away by lunchtime and in its place was a meet and greet area with some exotic creatures.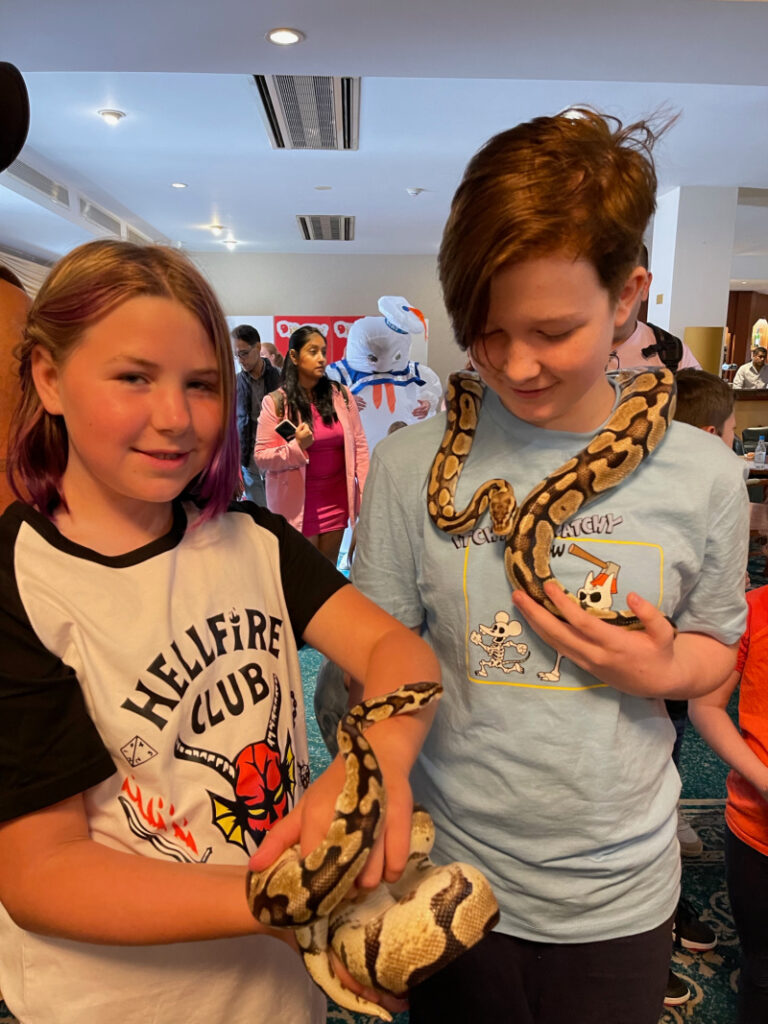 The afternoon also saw the chance to take part in an escape room.
The highlight of BlogOn for kids, is always the goody bag and with BlogOn Kids each child left with a fantastic age-appropriate goody bag.
In a nutshell, BlogOnKids was a full day of fun for all the family, with the added bonus of competitions to win some fabulous prizes.
Tickets are available for the next BlogOn on 8th October here: blogonuk.com/blogon-8th-october-2022/
Did you go to and enjoy BlogOn Kids?