Apologies for the radio silence, it has been a busy couple of weeks.
The weather has been glorious and we have made the most of it as much as we can. Sadly the garden is looking a bit brown as they have put a hosepipe ban on us now to conserve water as it has been the driest summer since 1935.
Here is our weeks:
Sunday 24th July
Our first trip of the summer holiday's was a visit to the Netley Marsh Craft and Steam Festival.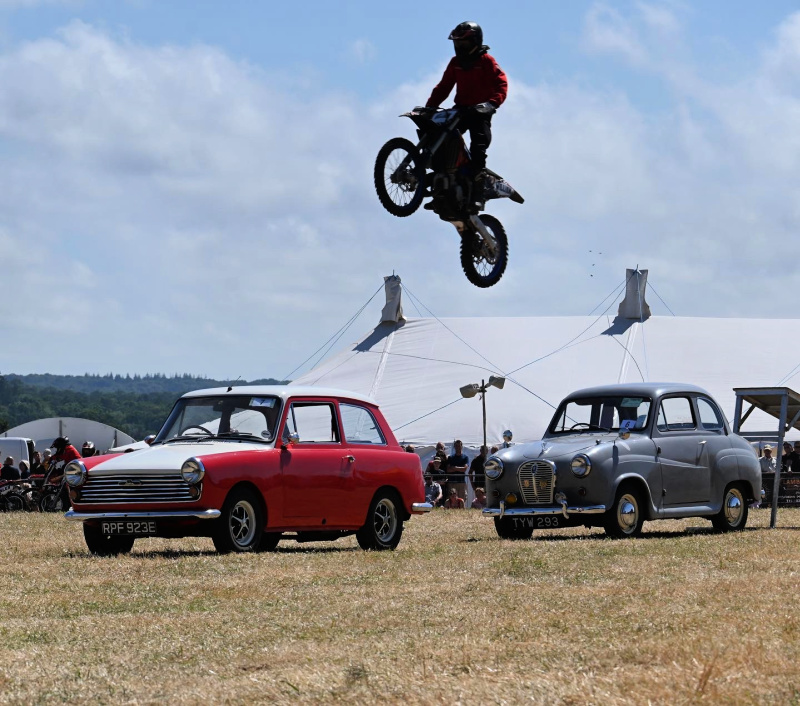 It had something for everyone, the sound and smell of the steam engines, fun displays in the arena and a fairground for the kids.
The kids really enjoyed the shows, especially the Knights who were doing tricks on their horses, as well as jousting and performing mock fights.
Monday 25th July
We enjoyed a quiet day, after all the fun of the weekend.
Tuesday 26th July
We travelled to Bracknell for BlogOn Kids.
We arrived all prepped to work it, but the brands had done such an amazing job that the kids got to head off and explore. We did help clear up at the end though.
Wednesday 27th July
We are on the countdown to Camp Bestival, so we got out all the camping gear to check it ready for the weekend.
Thursday 28th July
We headed to the New Forest for what we hoped was Eliza's last orthodontist appointment.
They are happy with her teeth, but we have to go back later this month for one last x-ray. I am not impressed that they didn't do it at this appointment, as it's an hour each way to get there. Still, we enjoyed a Costa treat after her appointment.
Friday 29th July
Camp Bestival, here we come!!
We have attended Camp Bestival for the last 9 years and this year it was most definitely back to its best, after their last minute, slimmed down, post COVID festival last year.
Eliza loved the Literary tent this year and now the kids are older, they are all more appreciative of the music too.
Saturday 30th July
This was the first year we camped with air beds and they made all the difference for a better nights sleep, although we now need to invest in a blackout tent, in the hope it will help the kids sleep a little bit longer.
There are so many things going on, that there is enough to keep the kids occupied all weekend.
Sunday 31st July
The highlight of the festival is always the fantastic firework finale, set on the castle and this year was no exception.
Monday 1st August
The one downside of Camp Bestival is coming home with a mountain of washing. Still we have lots of fantastic memories and Eliza's henna tattoo, which will hopefully last a couple of weeks.
Tuesday 2nd August
The kids are keen to do the summer reading challenge this summer, so we paid a visit to our locally library to choose some books.
Wednesday 3rd August
It was my husband's last day working in Weymouth today, so he took a few pictures on the way home from work.
Sadly he won't have a sea view at his new shop, but will have rolling hills instead.
Thursday 4th August
A day that felt like it has taken an age to get to. Our refit at work has finally finished and we invited the Town Crier and the Mayor and Mayoress of Poole to re-open our store.
In the evening, we enjoyed a sunset and fireworks cruise around Poole Harbour with the Lion's Club to raise money for Poole Food Bank.
Friday 5th August
Saturday 6th August
Was nearly late to drop Isaac off at his boat for his volunteering day on Brownsea Island, thanks to the summer holiday traffic. Luckily we made it in time.
We then headed in the opposite direction to drop Sebby in the New Forest for his Cub Camp. He barely paused for a photo, as was very eager to join his friends!
How was your week?