If you have children living at home, you know how important it is to make the house child friendly. Younger family members can find it hard to stay safe at home, but there are many ways to deal with common problems. Luckily, making your home more family-friendly doesn't mean you have to give up your favourite design style in the process.
Check out our top tips for making a child-friendly home, including information on child-friendly décor, to learn how to make a safe, secure, and tasteful space for your kids to enjoy.
Create A 'Chill Zone'
Children are constantly on the go and have active imaginations. Like us grownups, kids can benefit from taking a break to relax with a book or picture book, or something else to occupy their minds. A couple of bean bag chairs, a small bookcase, and a quiet area are all you need to create a quiet zone in your home for kids to do their homework or play video games in peace. Also, something as easy and inexpensive as some floor cushions and picture rails to showcase books in a corner of their bedroom can go a long way.
This space can be used for your child to have their own place to go when they need a little time to themselves. Whether they are feeling stressed or anxious, they're tired, they need to concentrate on whatever it is they are doing, or they want a space where they always feel happy and safe, this is ideal. Try to let them decorate it how they want to as well, as it is the one area of the house where they can truly be by themselves.
Use Rugs
Carpets might be your go-to interior design idea, but why? There are problems with carpets, particularly when it comes to keeping them clean. One spill and you have a stain that could mean replacing the entire carpet – an expensive and time-consuming task.
If you have young children (or older children or adults who are accident-prone), it might be worth considering rugs rather than a full carpet. Not only can rugs be cleaned much more easily, but you can switch them up and make changes whenever you feel like it, instantly making a room look different. Plus, of course, if you have rugs, you're going to have a nice-looking floor under them. This might be wooden floorboards or tiles, for example. Again, this is something that can really boost the wow factor inside your home.
There are so many different styles of rugs to look into, and it will depend on the room you're styling, the rest of your home's décor, and your personal tastes. Make sure it's something you love, and search for some great styles. For example, if you are looking for a cow hide rug, take a look at cowhiderugslondon.co.uk.
Frame Your Children's Art
Put your child's best artwork on display by framing it. By having their works professionally framed in sleek, contemporary designs and arranged in a timeless floor-to-ceiling grid, you can ensure that their works will be preserved for all time.
Not only is this just a generally lovely thing to do, even if your children aren't especially gifted when it comes to art, but it will show them that you are proud of them and what they can do. It will ensure they keep being creative and that their love of art isn't diminished over time.
Most of all, it will prove that you love them, and that's the most important thing of all.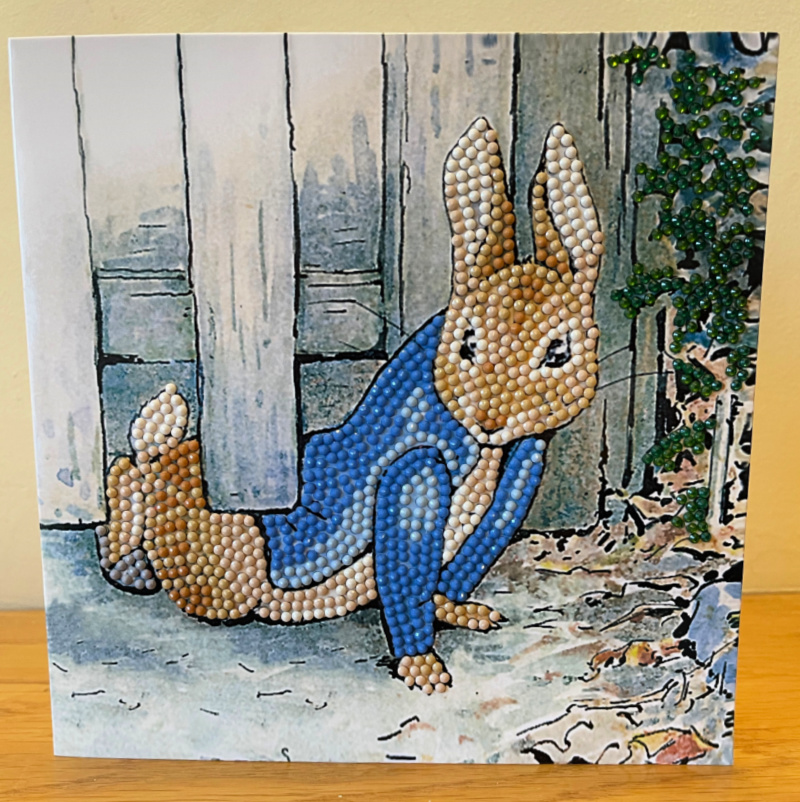 Use Furniture With Rounded Edges
Sharp edges can cause accidents, so choose furniture with soft, rounded edges. Stay away from coffee tables, couches, tables, and other furniture with sharp edges. If you already have furniture in your home with sharp edges, you might want to protect them with edge protectors.
You might not think this is overly important when you have a newborn, or you are pregnant, but the best thing you can do is to make these changes sooner rather than later. Once your baby is born, it won't be long before they are moving around, either crawling or walking, and by that time, it's too late to make the changes; accidents might already have happened. Plus, when you're busy taking care of your kids, it's a job that can easily slip your mind.
When you're looking for new furniture, it's also a good idea to choose non-tip items. These are specially designed to be hard to push or pull over (although not impossible – adults can still move them). Therefore, your children won't cause any accidents when they are moving around. Anything that you can't change or that you're simply adding corner protectors to might still be an issue, but the solution here is to bolt them to the wall or floor. It does mean there is an extra step involved every time you want to change something around or move it, but that effort is well worth the peace of mind of knowing your children are safe.
Kids' Kitchen Counters
If you don't want your kids to take over your space, you should give them their own space close to yours. Children do like to spend a lot of time with their parents, so it would be great to give them a work and play counter where they can paint and build. As a countertop, try to use something very durable, like quartz, since it will get a lot of use and abuse.
Doing this will depend somewhat on the amount of space you have, but it's a great way to keep the kids involved, to let them be near you even when you're busy making dinner or working, and to teach them some useful life skills as well. It's crucial for all children to learn how to cook at least basic meals, and the earlier they start to learn, the better. If they have a space where they can help you that is designed to be the right size for them (and therefore safe), this teaching and learning will be a lot easier.
Have Nature In The House
Having plants in your home is not only a good way to get more oxygen, but it also seems to be good for your mind. Even if you have a few plants around the house, why not give your child a plant of their own to take care of in their room? Visit a garden centre and choose a plant and pot together for a fun adventure. Buy a simple terracotta pot that your child can paint or decorate to save money.
As with the above idea, this will give them some skills for life – taking care of plants is a skill that some people just don't have, and if your children can understand how to do it early on, that's very positive. Plus, it is a good taste of responsibility; they need to care for a living thing, but there is less pressure compared to getting a pet, for example.
Since plants look great in a home, they can make a lovely style idea for your interior design that can help your children, make the house more family-friendly, and give you the look you want, all for relatively little money.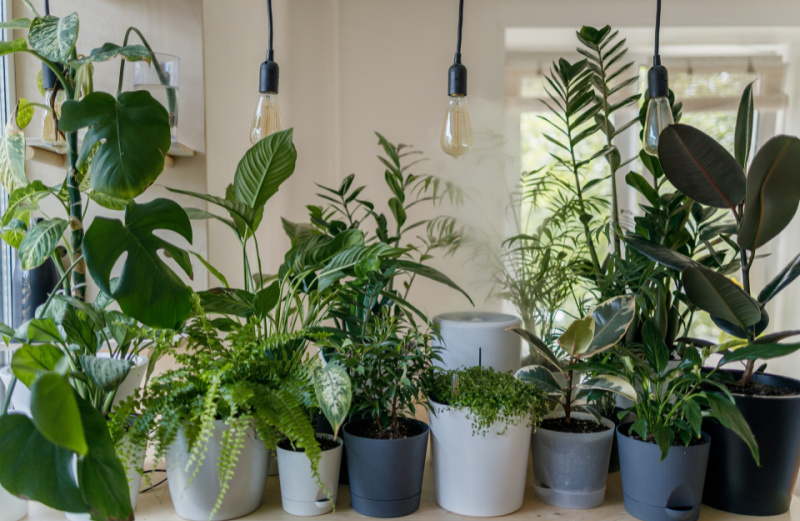 Don't Stick With Pink Or Blue
Fun and play are encouraged in children's bedrooms, so bright colours and patterns are always welcome, and sticking just to pink or blue can cause issues. To begin with, pink for a girl and blue for a boy is a concept that is rapidly going out of style (and did you know that it used to be the other way around; pink was a boy's colour), plus it limits you severely when it comes to making your children's rooms look fantastic.
Go beyond these colours and look for something different. If your child is old enough, use their preferences to design a room that works for them in terms of what they like best, whether that's a block of colours, patterns, shapes, or a specific theme. If they are too young to know what their favourites are, you'll need to pick for them, but don't worry; there is a lot of choice, and you're sure to find something that looks brilliant and also works with the rest of your home.
Storage Space
Even before having children you might have considered your home to be inadequate in terms of storage. Imagine what it will be like when you have more people in it, along with all their clothes, toys, books, and general mess.
It's a good idea to make sure you add as much storage as possible in any way you can so that you can maintain a comfortable, safe, tidy (and clean) home as much of the time as possible. Of course, it's always going to be difficult to keep everything neat and tidy when you have children, but that's just something you need to accept. However, when you are able to add more shelving, more cupboards, perhaps furniture that doubles as storage, and plenty more ideas besides (some of which involve building more storage, which means they are a bigger consideration), you can help yourself and everyone else as much as possible.