There is more to making a house seem like a home than meets the eye. It is not always simple to put a place together and modify its qualities to make it practical, elegant, and cozy.
There are several factors to consider, ranging from determining what paint works best in different spaces to lighting options and furniture placement. That is when an interior designer's assistance and experience come in handy.
Whether you are remodelling a whole house, cleaning up the kitchen, or adding colour to a living room, these handy DIY and decorating tips should not be overlooked. Read on below to find out more about our top designer tips and secrets to obtain insider information for altering houses like a pro!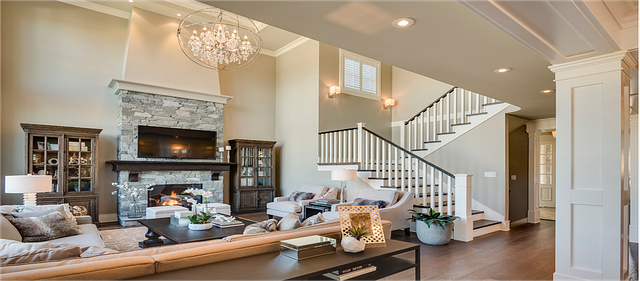 1. Determine Your Personal Style
What do you want a space to feel like? Here is a tip to help you fine-tune your style: Examine your wardrobe. Do you prefer fitted clothes or those that are looser and more comfortable? Do you lean towards specific colors or patterns? Another technique to help you develop your style is to think of key terms that characterize how you want a room to feel. Is it traditional, formal, or elegant? Fun, amusing, and inviting? Monochrome, sleek, and modern?
Take notice of design influences in many aspects of your life. Remember a hotel where you stayed or a restaurant where you dined that especially piqued your interest. Design that you have seen elsewhere and liked can be a great starting point on which you can build, giving you a great foundation on which your own personal style can grow. Once you have got a sense of what you are looking for, visit this store to start looking at pieces you can build your room around.
2. Know Your Space
It is vital to match the scale of furniture to the scale of a space. A deep sectional sofa may easily overrun a tiny space, while slimline chairs might get buried in a wide-open loft. Before you begin planning, measure the length and breadth of each room you wish to decorate, as well as the ceiling height and any obstacles such as stairs, columns, radiators, or other impediments.
To prepare for window coverings, measure the window openings as well as the wall space underneath, above, and to the sides of each one. The first error most individuals make is that they buy products that are the wrong size. Measuring your space carefully will help you to avoid this common problem.
3. Test Your Paint
One of the most significant decisions you can make is which paint to use. Consider the entire house. If you paint one room at a time, you risk having fragmented rooms. Consider how colors influence our emotions.
While considering possibilities, try out actual paint colors on your walls. Examine them in natural daylight, including the light in the morning and at night under artificial light.
Remember to check a range of different white paints, too; there are many different types of white, and all of them have their own particular quirks. They can have pink, blue, or yellow accents. The outside surroundings substantially alter the warmth of the light. Reflections of greens and blues on your interior walls might be caused by plants and the sky.
4. Begin at the Floor
Design may be intimidating. Individuals frequently want to know where to begin. For any room, a great way to approach it is starting from the bottom up: Choose a floor covering. It makes no difference if you prefer or already have hardwood floors, area rugs, tile, stone, or wall-to-wall carpeting.
The way additional things are piled in the space will be dictated by how you think about your floor initially. You have more color and upholstery possibilities if you choose a neutral tone or natural fabric with little pattern or color. If you begin with an ancient rug, you may use the colours in the rug to create a color palette.
Beginning with a sofa or upholstered chairs immediately restricts your style. With something like an area rug, which has dozens or even hundreds of options, there is more versatility. You have alternatives at this point and can start layering pieces after that. Making your final floor covering choice first, and then layering, is a much simpler strategy.
5. Prepare a Budget
There is no avoiding the math: You will not have as much money left over for the rest of the house if you spend extravagantly on an unexpectedly expensive chair. Make certain that the way you spend your money is calculated. A budget provides a guide on how to allocate the costs of items among the rooms.
Of course, if you locate a one-of-a-kind sofa that you fall in love with immediately, you can still make an exception, but you will need to think carefully about other areas where you may need to make savings in order to pay for it.
6. Pick out the Furnishings carefully
Choose the exact furniture pieces, such as sofas, chairs, and tables, that will make the room livable based on your floor plan and inspiration photos. You can go in many different directions, depending on the mood you want to convey.
Focusing on a symmetrical design for a classic space frequently helps; for example, positioning a sofa and coffee table around a fireplace with matching armchairs on either side.
Also, seat height is crucial. In order to prevent some people from sitting significantly higher than others, sofas and lounge chairs in the same space should have seats that are at similar heights. In general, lower seats give off a more relaxed, informal vibe, whereas higher seats give off a more formal feel.
7. Think about usage
No sofa or chair in the living area should stand alone. People nearly always require a place to set their drink or book when they sit down, as well as a light to read by. Put a table or floor light, as well as an end or coffee table, within easy reach of each seat.
You should also make sure there are open walkways in the living room and that no furniture is in the way of any doorways or requires people to squeeze through. After all, no one wants to cut their toes on a chair leg.