What a week!!!!!!!
Sebby had his residential, I met the local pantomime cast, Isaac and Eliza were on TV and, I am a Nana again!
Sunday 17th September
I can only describe the weather as horrific – torrential rain and strong winds.
We had promised to take my Mum out for a roast dinner, but hadn't booked a table in case Callan and Chelsea's baby arrived and we had to change plans. Cue much researching and disappointment as many were fully booked, but we finally found a lovely little pub in Wool that could fit us all in.
The food was delicious and it was lovely to spend time with the family after a busy few weeks of work.
Monday 18th September
Back to work and I start so early that it was pitch black when I left. I have also noticed that there is a real chill in the air now.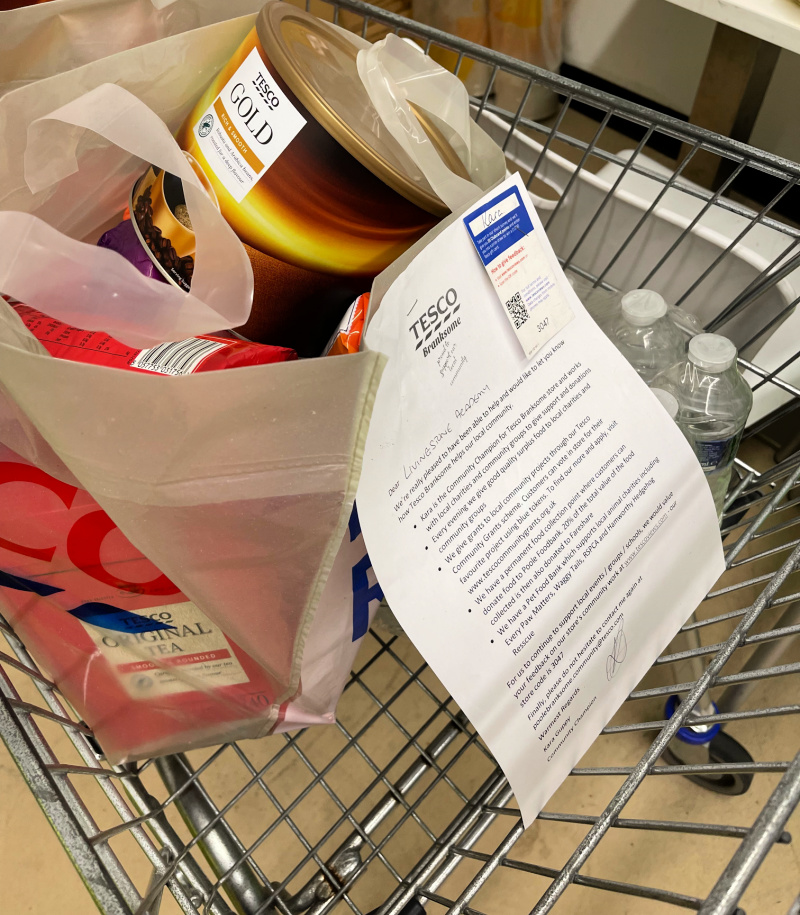 My only photo from the day is a donation to Livingstone Academy, a new school opening locally this week.
Tuesday 19th September
I finally got the phone call I have been waiting for – Barney Oliver arrived this morning, weighing in at 7lb 6oz.
I had to resist the urge to jump in the car and drive to see them, but hospital's seem even stricter on visitors these days.
Wednesday 20th September
The day Sebby has been waiting for, for a year………..his school residential.
They didn't go far, a PGL site called Osmington Bay, near Weymouth but I know that they would have a blast as Eliza and Isaac both went there. The weather didn't pay ball, with the remnants of hurricane Nigel hitting us, but thankfully they have a large indoor centre, so we got the message that they had fun climbing.
I braved the wind and rain for a drive to Sussex to see Callan and Chelsea and meet Barney. The drive was horrendous, but it was worth it for the cuddles.
Thursday 21st September
I spent the day with my Mum, doing some shopping and admin. She told me she had found some hot chocolate in the cupboard (Lilah had asked for some). I was shocked when I saw it – can you guess why?
It is packaging that I haven't seen for years, so I checked the best before date on the bottom………………. August 1993. Safe to say it went in the bin.
Friday 22nd September
A rare day off with my husband, so we headed out for breakfast in Wimborne.
Wimborne is our closest local town and I was excited to see it on Escape to the Country the day before, where they did some filming in the Minster.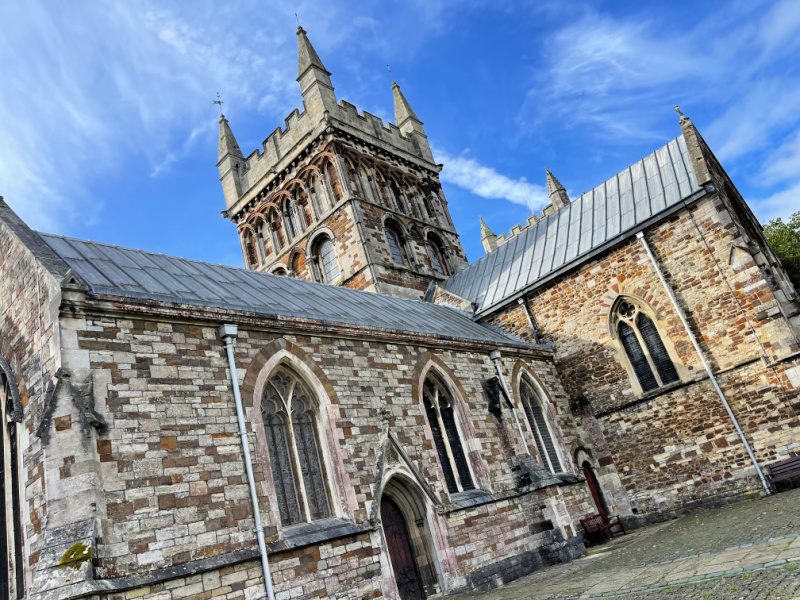 I discovered that it was home to the second largest chained library in the country, which was founded in 1686, so we decided to go and have a look.
It is small, but perfectly formed and full of interesting books and papers. The volunteers are amazing and took us through all the history of the library and some of its contents, including a wax seal from the reign of Queen Elizabeth I.
The afternoon was bizarre as I got to meet and "speed date" the pantomime cast of Bournemouth's Pavilion's panto, including the amazing Su Pollard.
Then, Isaac and Eliza appeared on Meridian news at the opening of Livingstone Academy – blink and you miss them!
Isaac is the judge and Eliza is back right as the narrator.
Sebby got back from his residential, having had the time of his life and apparently he got to the highest point on the giant swing, so higher than Isaac and Eliza!
Saturday 23rd September
The kids are back to volunteering on Brownsea Island after a break thanks to a bird flu outbreak.
Thankfully they had a lovely day for it.
How was your week?