It is just a few short weeks until Christmas and our thoughts have turned to what gifts to get the kids this Christmas.
We all know that Father Christmas does most of the hard work, but even he needs a helping hand, with so many kids to deliver to. Stockings in our family always contain everyday essentials such as underwear, socks and smellies as well as affordable toys and games, so I have put together a list of suggestions for the ultimate stocking fillers for under 10's this Christmas.
Monkey See Monkey Poo
Christmas is all about spending time together and playing silly games is one of our highlights.
On a recent visit to BlogOn Kids, Sebby and Lilah were very excited about the game Monkey See Monkey Poo from Spinmaster Games.
It is an easy to play game, taking no more than half an hour. Spin the dial to see how many flings you get, Then load "poo" (Monkey Dough) into to the monkey and launch away. Aim at the tree to collect banana tokens and climb the vine – the 1st monkey to the top wins!!
Fungi Frankie
FUNGI Frankie is an all singing and all dancing plush toy.
This interactive plush toy is the ultimate companion designed to ignite the imagination of kids aged 3 years+ and comes to life with mesmerising movements and sounds, bringing a world of playfulness to their fingertips.
FUNGI Frankie has posable arms and comes with freestyle moves, allowing him to bop to your favourite tunes, as well as three pre-loaded party songs and even repeats what you say.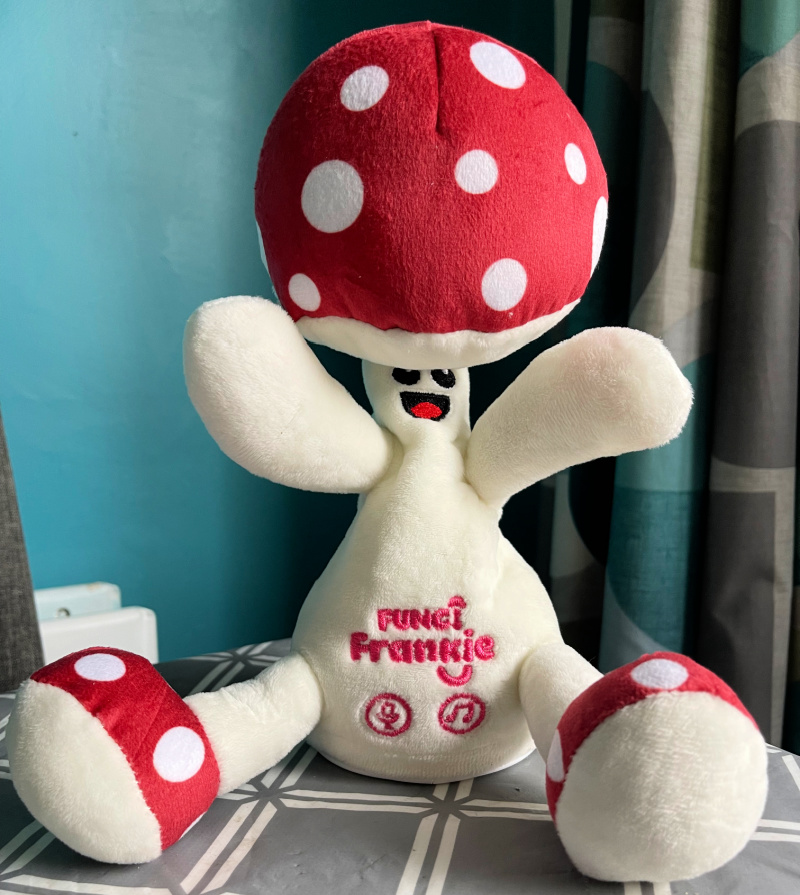 Cocoba Chocolate
A stocking just would not be complete without a delicious chocolate treat.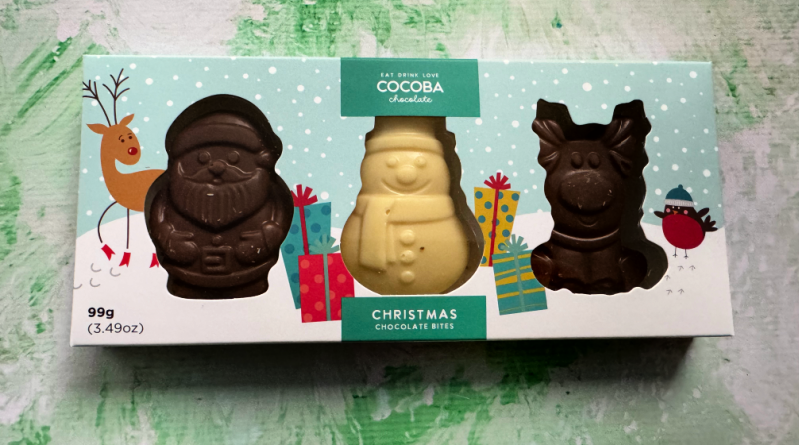 Cocoba Chocolate is renowned for producing irresistible chocolate and hot chocolate gifts and this year is no exception.
From cheery Santa & His Reindeer Chocolate Bites, a beautifully presented Hot Chocolate Bombe Christmas Bauble to delicious Hot Chocolate Christmas Puddings, Cocoba's Christmas gifting range has something for everyone.
Spider-Man & Marvel Plush Toys
I have a family of Marvel fans and it has been a great year with the new release of The Marvels, Spider-Man: Across the Spider-Verse and Guardians of the Galaxy Vol.3 earlier in the year.
Simba Toys has launched the ultimate lineup of plush toys for fans to join in the fun and who wouldn't want to find Miles Morales or Spiderman in their stocking?
This super soft plush toys are true to their characters and perfect for night time snuggles. Their glow-in-the-dark eyes are perfect for that ultimate night time reassurance.
EUGY Figures
EUGYs are a beautiful yet simple craft activity, which help kids feel a great sense of achievement upon completion of the puzzles.
EUGYs come from nature and can return to nature as they are made from one of the most recyclable materials, cardboard, and are printed with eco-friendly ink.
They are super simple to make, simply pop out the perforated cardboard piece, apply a small amount of glue and assemble by placing each piece on top of each other in consecutive order.
Colour-in Christmas Tablecloth
We love the Colour-In Tablecloths by Eggnogg which keep kids busy doodling and colouring for hours!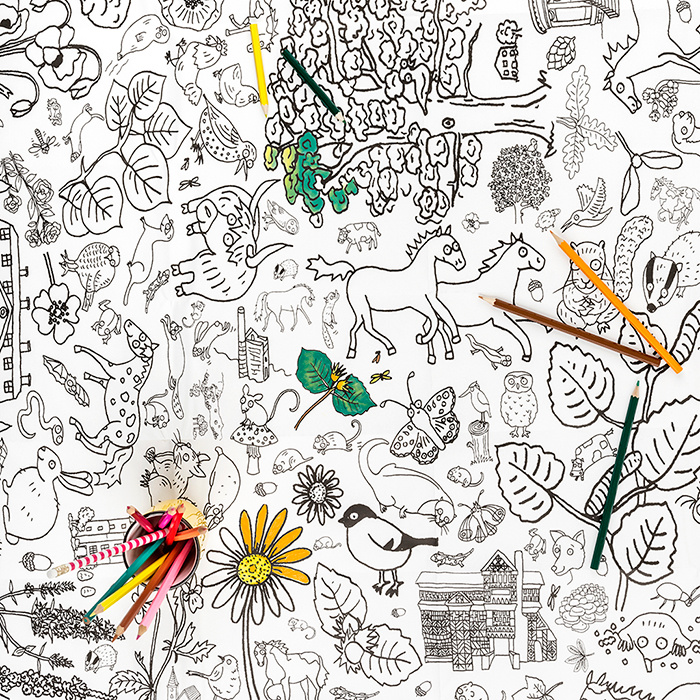 The "Christmas" tablecloth is full of Christmassy things to colour-in. From Santa Clauses and leaping reindeer, to French hens and geese a-laying, and plum puddings and presents, it's a must for a quiet family Christmas and makes a great table decoration.
BrainBolt®! Genius
If, like us, you try and limit screen time, the BrainBolt®! Genius is a great portable, hand-held light-up game, which is perfect for planes, trains, road trips, waiting rooms, or anywhere you train your brain.
Watch as up to 21 lights flash at random, then challenge your brain to repeat the patterns without missing a beat. Five new genius levels, randomised patterns, and solo or head-to-head modes make this portable hand-held brain bender the perfect way to play – at home or on the go!
What do you normally add to your kids stockings?