Marvel families unite!
For the first time ever, iconic Marvel Super Heroes and villains has been brought to life in a spectacular live action family arena show and we were invited to watch it at the Barclaycard Arena in Birmingham.
We went from singing and dancing along to Disney On Ice Frozen the day before to whooping and cheering for our favourite superheroes the next day at Marvel Superheroes Live.
It was really like they had stepped out of the silver screen onto the stage. Our favourite Marvel Super Heroes were all there, including Spider-Man, Iron Man, Hulk, Thor, Black Widow and more, as they battle Loki and Marvel's most sinister villains in a live, action-packed arena performance for the whole family.
The story begins with bang and Thor arriving in style with pyrotechnics and smoke before we are introduced to his evil brother Loki who plans to take over the world. Meanwhile, Tony Stark is bored and phoning all his superhero friends to find out what they are doing.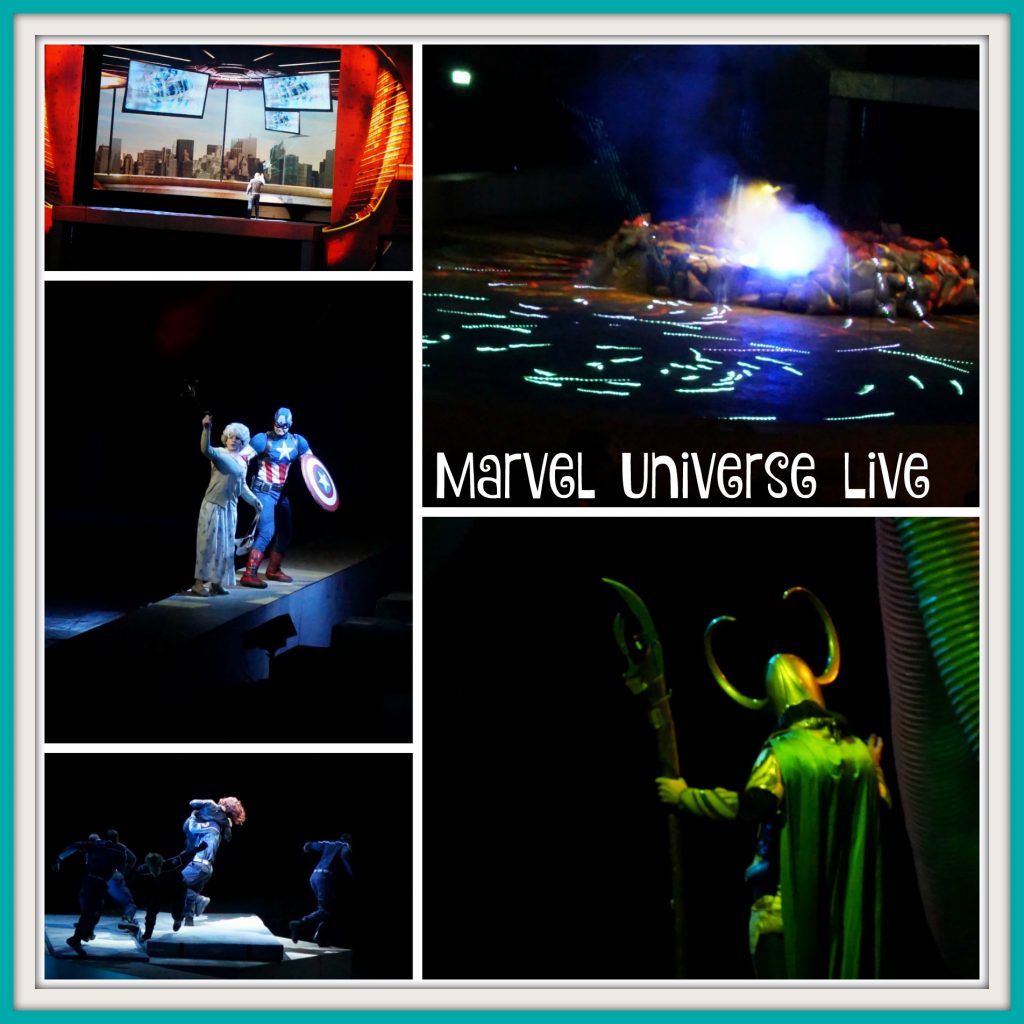 The superheroes get wind of Loki's plans to rule the world with a Cosmic Cube after he kidnaps X-Men Storm, Cyclops and Wolverine,  followed by Nick Fury and they come together to rescue them, piece together their own Cosmic Cube that had been destroyed by Thor and scattered all over the world and defeat him.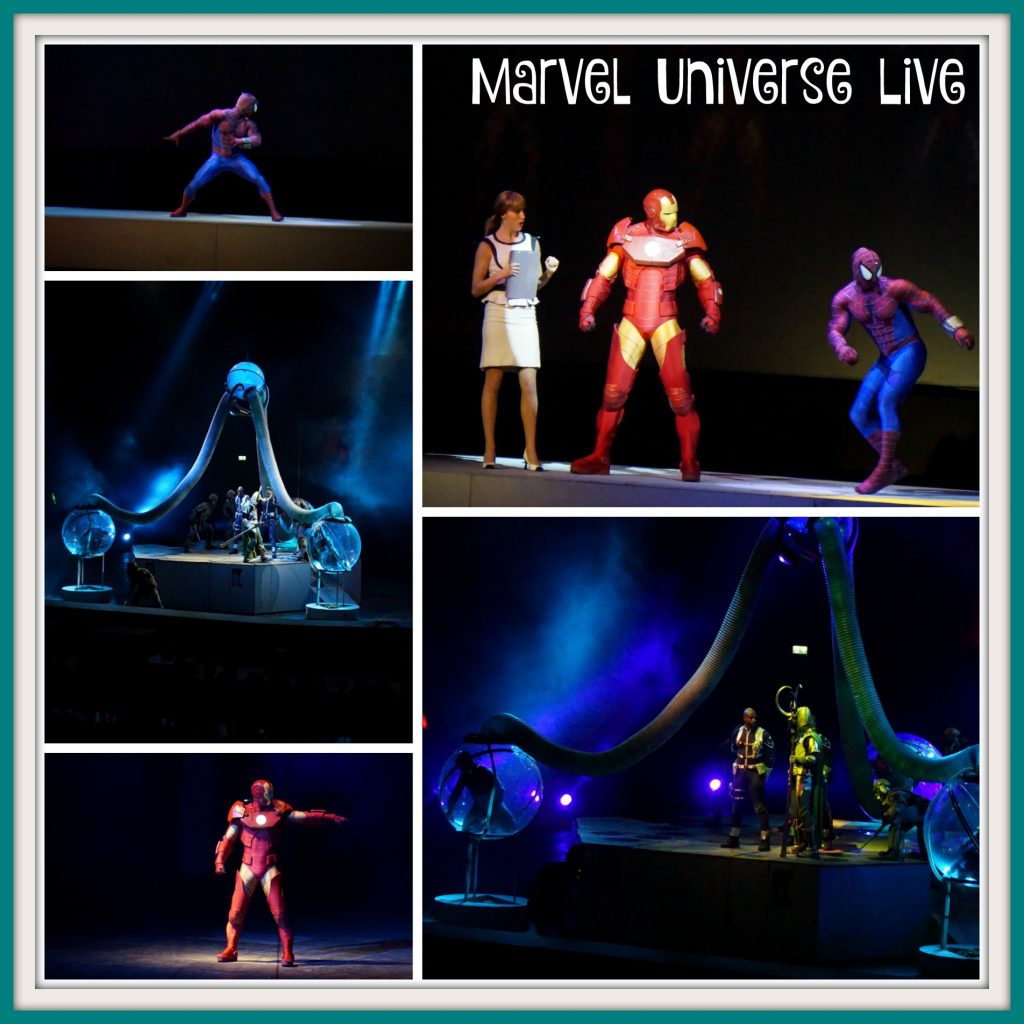 Of course, things don't always go to plan and some of our favourite baddies had got hold of pieces of the Cosmic Cube, including Green Goblin, Madam Hydra, the Sinister Six, Lizard, Rhino, Red Skull, Electro, Dr Octopus and more.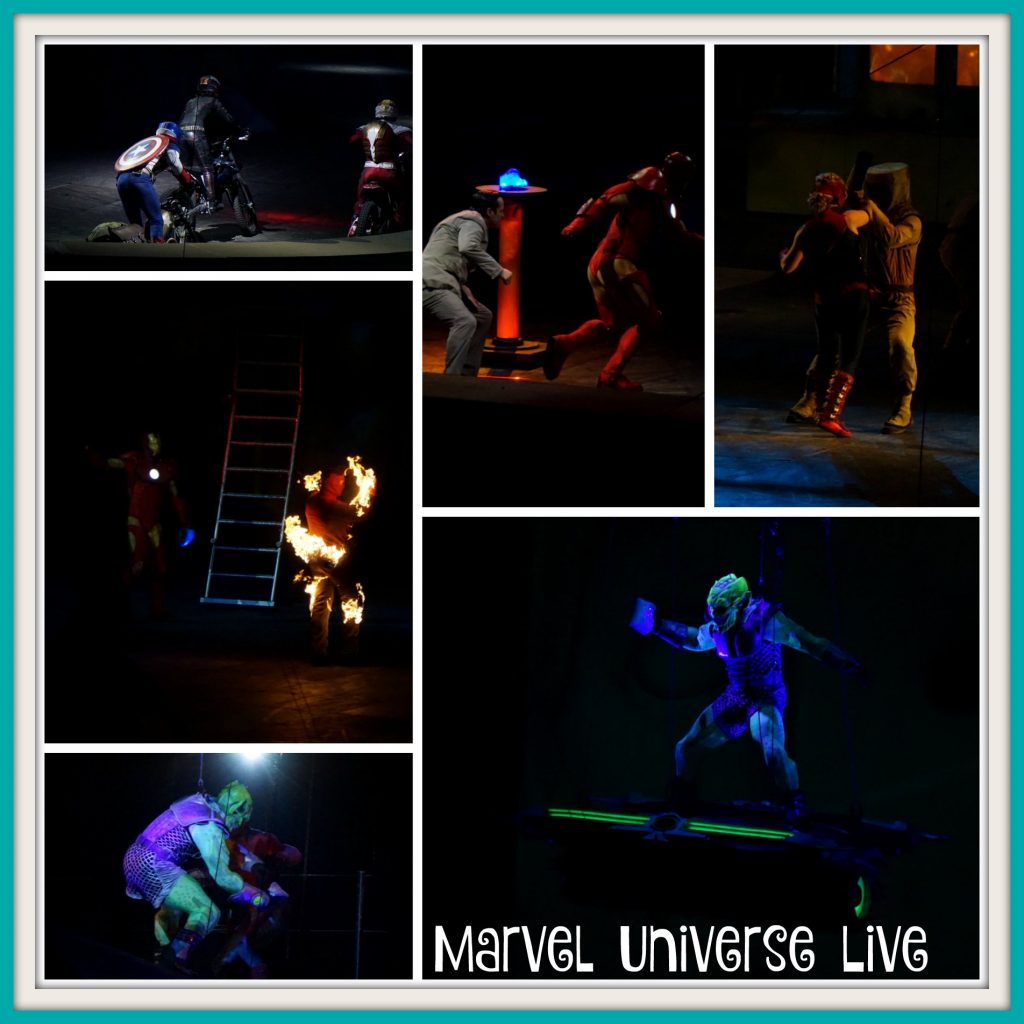 It has been hailed as the most technically advanced live show ever, and I can see why with cutting-edge special effects, pyrotechnics, aerial stunts, martial arts, motorcycles and more.
The set includes innovative lighting design, transformative 3D projection, 21 projectors, the largest flying system ever used for a live arena tour which saw characters flying, swinging and appearing from nowhere and the debut of a new Spotlight Tracking System which keeps your focused on the action at all times.
It was a rip-roaring ride which the kids (and Hubby) adored. If you have a Marvel loving family, or kids that love live action, then this is the show for you.
The tour is heading off to Europe soon, but still has dates in the UK in December and January at Birmingham, Belfast, Manchester and Glasgow, see www.marveluniverselive.com/uk/tours-tickets for tickets.