I have to admit that I am relieved that June is almost over as I need to slow down a bit.
This week has seen us visiting some of London's attractions after Britmums Live and Callan's 17th Birthday – watch out world, we have bought him driving lessons!
It has also seen months of planning come to fruition for the school fete, which got some great feedback.
This week also saw Isaac go on his first school trip to Poole Museum for Pirate Day.  I was worried when I was pulled aside by the teacher but she then proceeded to tell me that Isaac shone on this day – he listened well and was keen to ask everyone a barrage of questions and was brilliantly behaved and polite.
Here is our week: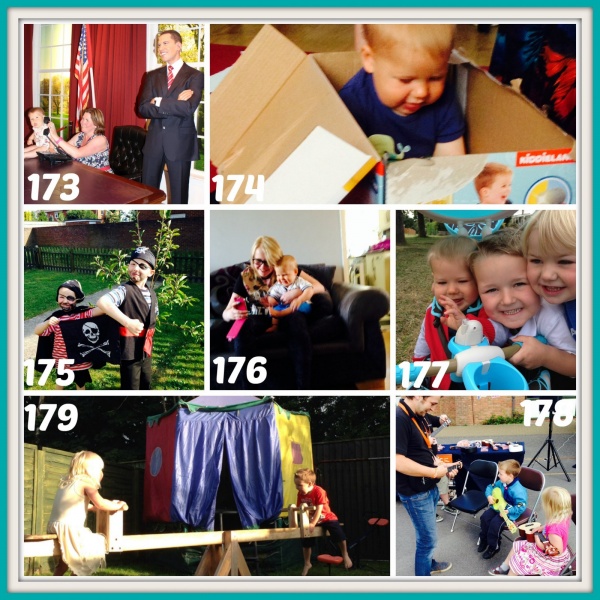 173.  Sebastian takes a very important call for the President
174.  Another present for his birthday but he preferred the box!
175.  Isaac with his friend Zach for Pirate Day
176.  A Selfie with Abbey
177.  School run time with the Smart Trike
178.  Learning to play the Ukulele at the school fete
179.  See-Saw fun just before bed