It has been an odd week this week.
The weekend was packed full of fun for all the kids.  On Saturday we headed to the bright lights of London for a Nintendo event and on Sunday we had not one, but two children's party to attend!  In the morning Isaac got to make pizza at Pizza Hut and in the afternoon we headed into Dorchester for a Princess Ball.
On Monday the Lemur Linkup team had an exciting meeting with a local restaurant Jenkins & Sons to discuss a bloggers brunch event and a possible Christmas Party and it looks like it is going to be lots of fun!
Much to Kian's disgust, Isaac and Eliza broke up from school on Wednesday meaning they go an extra two days of holiday, although it wasn't all fun for them as Eliza had to have her flu immunisation.
Here is my week in pictures: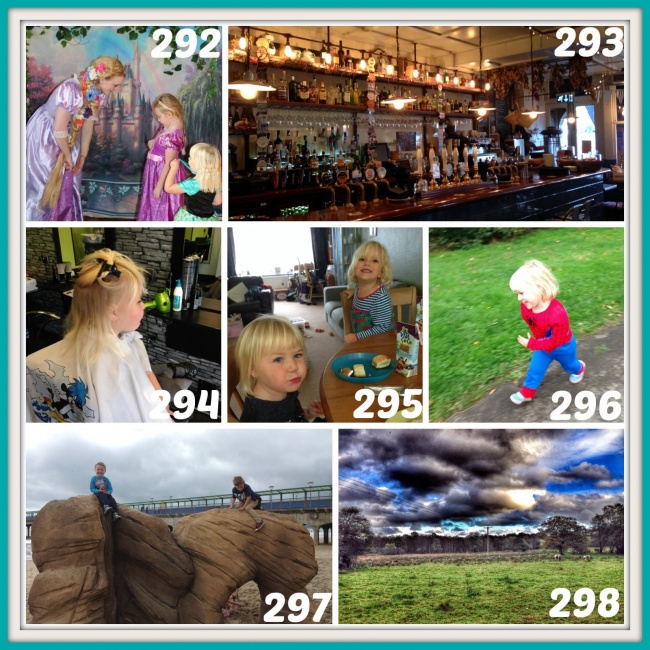 292.  Discussing Princess secrets with Rapunzel
293.  At Jenkins & Sons to discuss a Christmas Party
294.  Eliza getting a big girl haircut
295.  Celebrating Joanne from Charliemoos Birthday with a picnic
296.  Eliza wanted to dress as Spidergirl – who was I to argue?
297.  Climbing fun at the beach
298.  The view from our holiday cottage in Staffordshire