How is it February already?
I have to admit I am glad to see the back of January, although it does appear that the miserable weather is here to stay.  I am desperate to get out and about with the kids but there just doesn't seem to be anywhere safe to go – the rivers are all in flood, there are high winds meaning trees are coming down left, right and centre – even the beaches aren't safe at the moment with warnings to stay away.
Here is my week in pictures.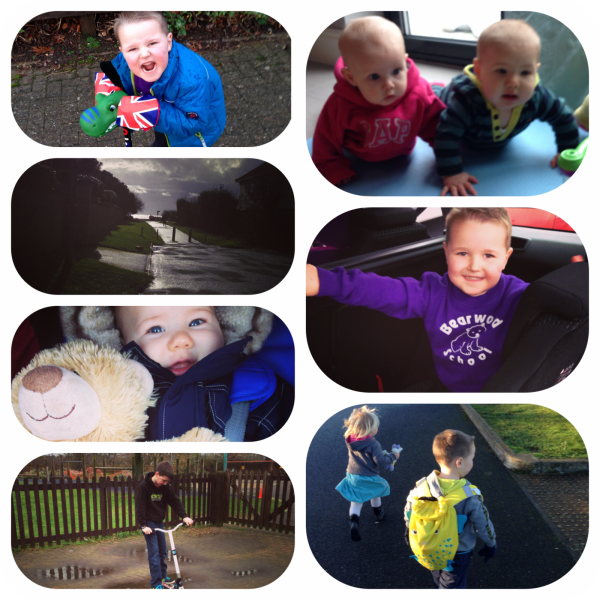 26.  Isaac finally got his very own Scootaheadz and did an impression of a Danny Dinosaur Roar!
27.  I visited my old home town of East Preston in West Sussex as I had a meeting with Callan's teachers to discuss his school work.  It was lovely having a look around all my old childhood haunts.
28.  Isaac got to bring home Peanuts the school teddy, but because he was riding his scooter to school he decided Sebastian should look after him
29.  Kian had a day off school to make his final Options choice so did the school run with us on his scooter, impressing the little children with a few flicks and tricks
30.  I went over to Abbey's house to help her landlady with some social media advice.  Sebastian and her daughter Senna got on like a house on fire.
31.  We finally bought a new car this week – Isaac laid claim to the seats at the very rear of the car!
32.  Isaac and Eliza making a dash to his swimming lesson.  We moved it to a Saturday as he was finding he was too tired on a Friday night!