At school I was fascinated by the Tudor dynasty and absolutely loved reading all about the drama of the Tudor times.
One of the places I really wanted to visit was King Henry VIII's favourite palace – Hampton Court but never got there.
Over half term we were invited to see Horrible Histories – The Best of Barmy Britain which was to be held at Hampton Court Palace so here was my chance!
Presented by The Birmingham Stage Company, who had also done the production of Gangsta Granny which saw the week before at Poole Lighthouse,  The Best of Barmy Britain uncovered centuries of bloody history – from Boudicca, to horrible Henry and his wives, to highwayman Dick Turpin and the putrid plague and finally to the 'quirky Queen Vicky'.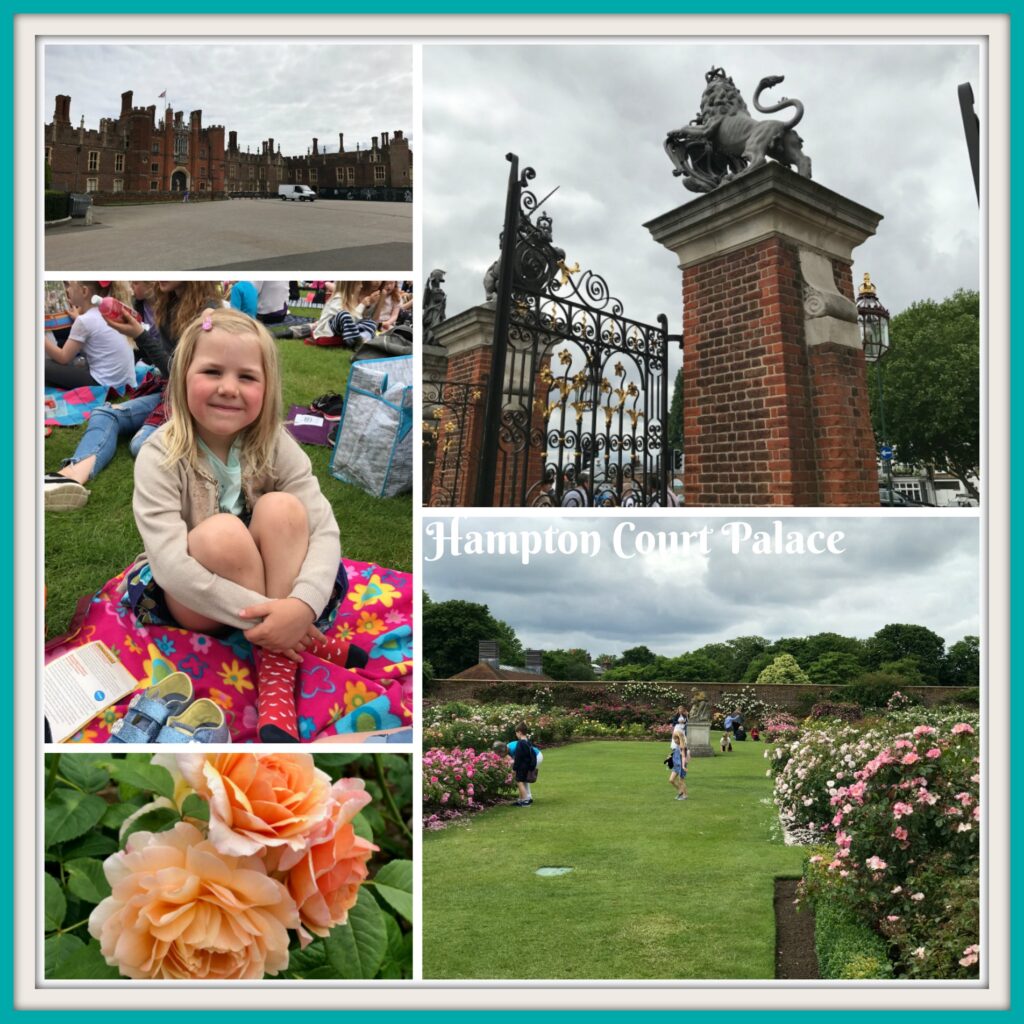 We took a picnic blanket and food and settled down for the ultimate historical picnic in the palace gardens. The show ran for an hour as an outdoor performance commanded by just two people on stage, but don't let that put you off – they had the kids enthralled from beginning to end with fun facts, cheesy jokes, one-liners and catchy songs to join in with.
We got to find out how many heads Henry VIII cut off and how the executioners were paid (or not), the punishment Parliament picked for gunpowder Guy and who else was involved in his foiled plot. Plus what made the dastardly Dick Turpin so dastardly and all in the shadow of the magnificent palace.
Horrible Histories Live is perfect for those with a thirst for all things awful and amusing and is the ideal show for kids who love the books, plus it gave me a great excuse to have a nose around Hampton Court Palace too!!