2016 was the year I promised myself we would go on the Bournemouth balloon, however, it wasn't meant to be as it disappeared back in June, never to return.
Thankfully, over the Christmas period, we got to take in panoramic views of Bournemouth from a big wheel standing more than 100 feet tall at Pier Approach.
Isaac and I first rode the wheel after his 100 years of Cubs parade which saw us marching through Bournemouth Gardens covered in glowsticks, before making the cub symbol out of glowsticks in the sand.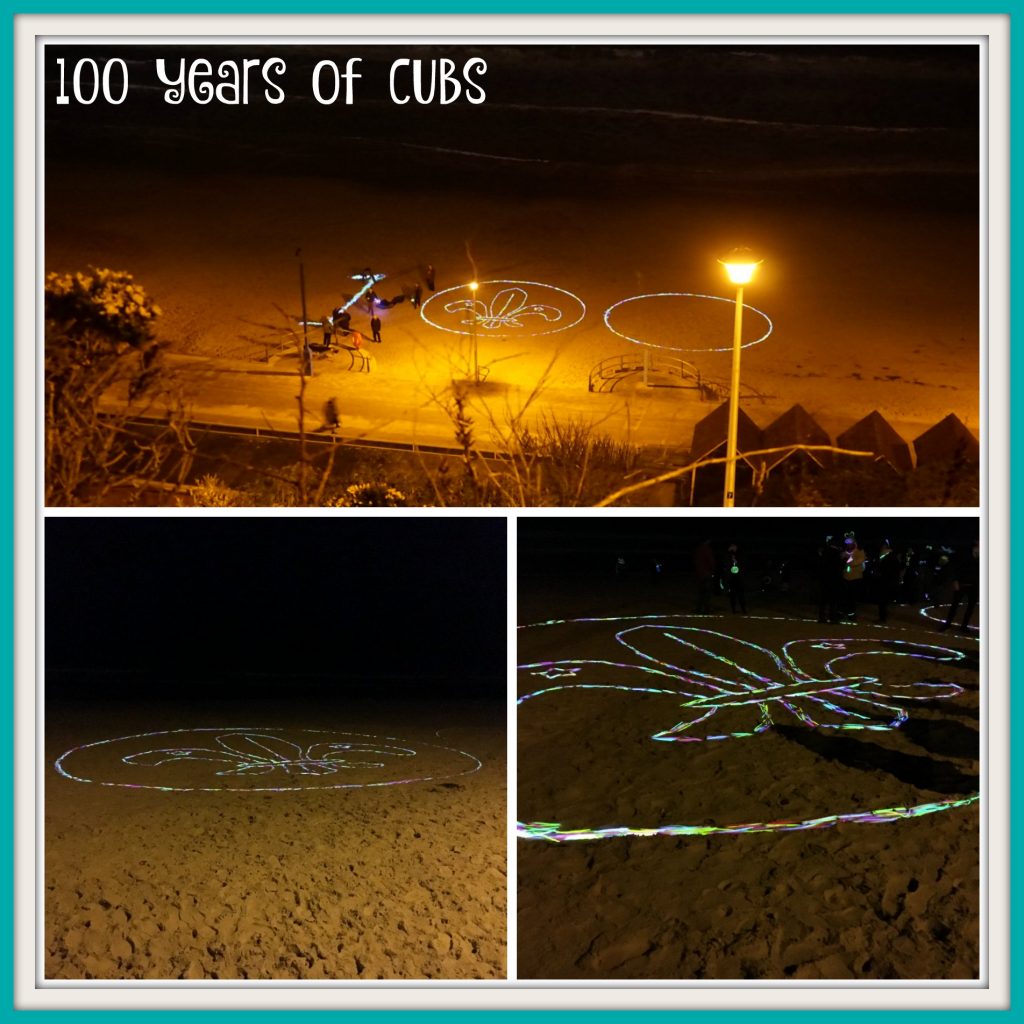 Once we had finished we headed back to the Pier to ride the wheel, which was really quiet. I had expected fantastic views over Bournemouth, however, our town is not as well-lit as I thought and we were left a little disappointed that we couldn't see much and resolved to come back and ride it in the daytime.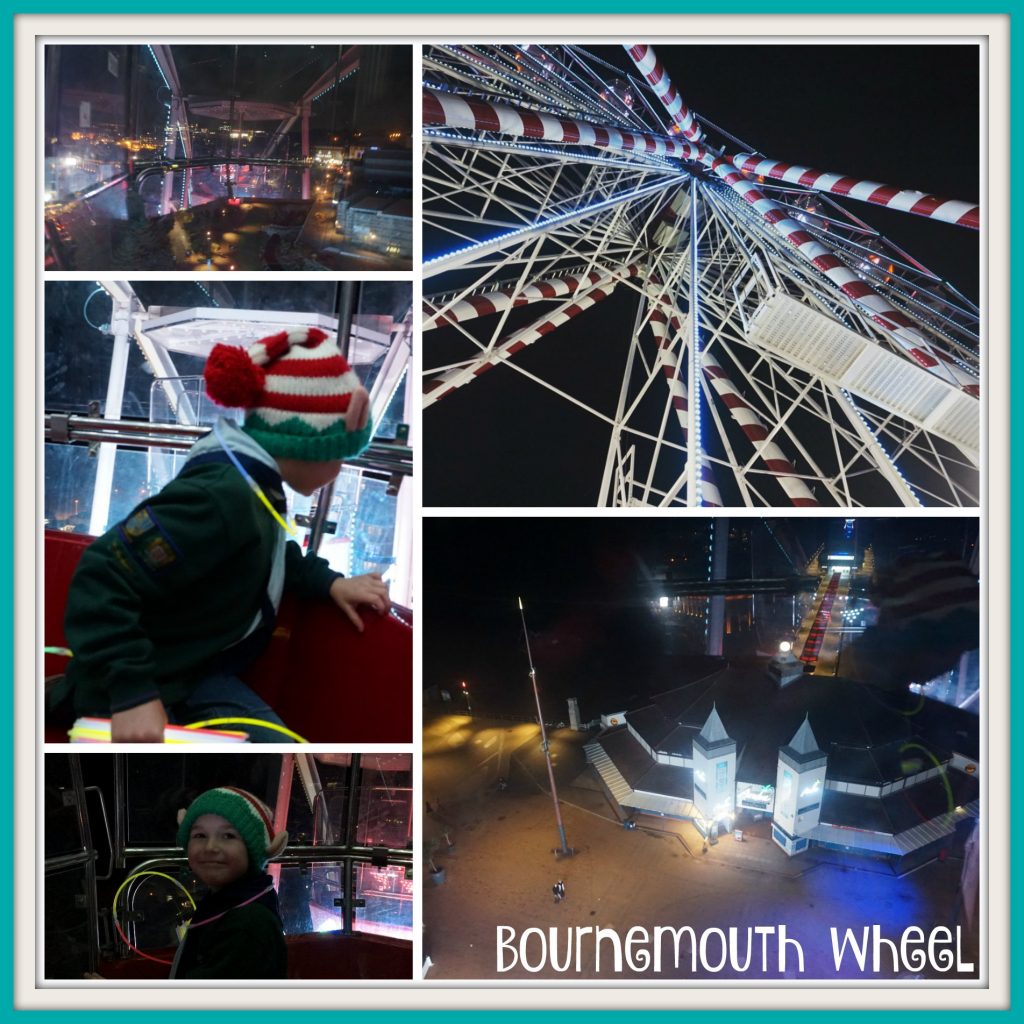 Yesterday was a beautiful clear day and after being cooped up a home over the festive period I managed to get the kids out of the house for some fresh air, with a walk along the beach, which was surprisingly warm for the time of year.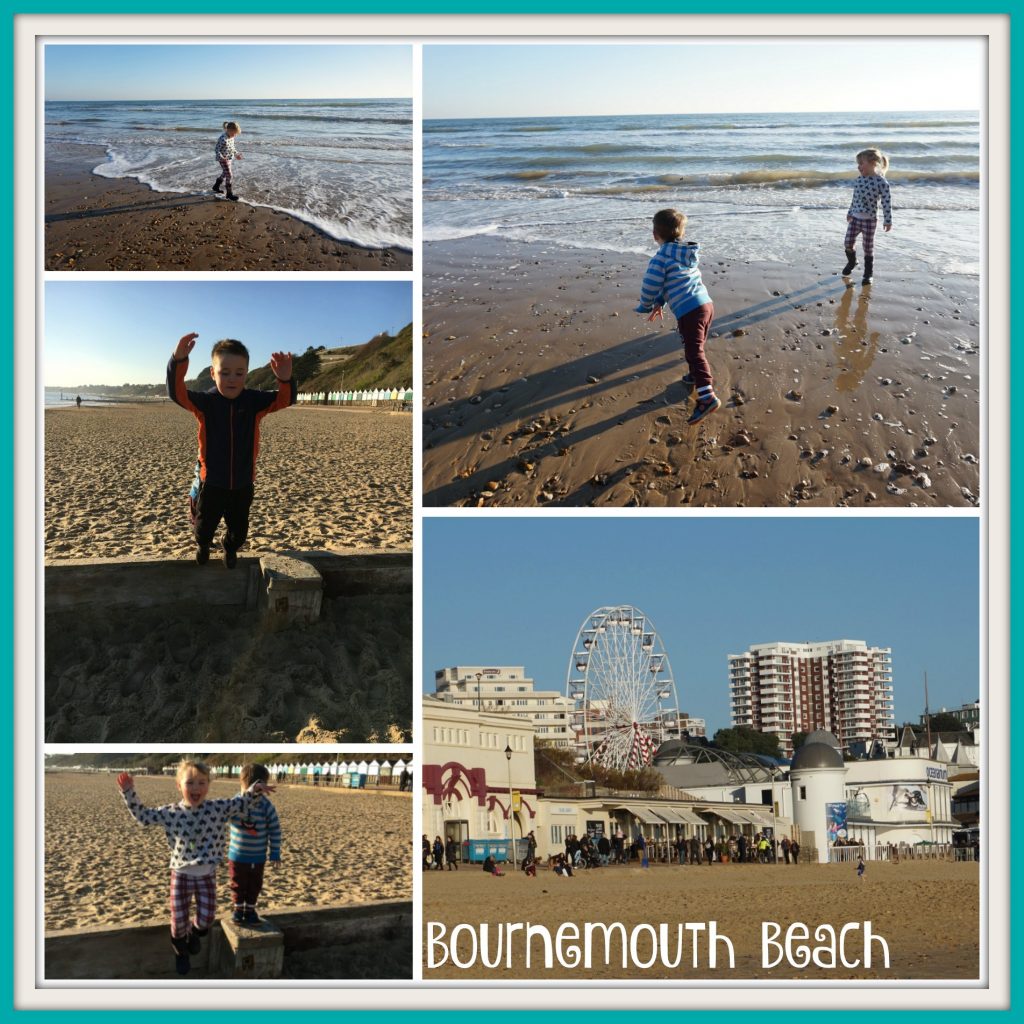 The wheel was much busier than our last visit, however we only waited around 10 minutes to board it as they had efficiently set up two queues which were moving quickly. Sebby was nervous at first and Isaac held his hand until he was more confident.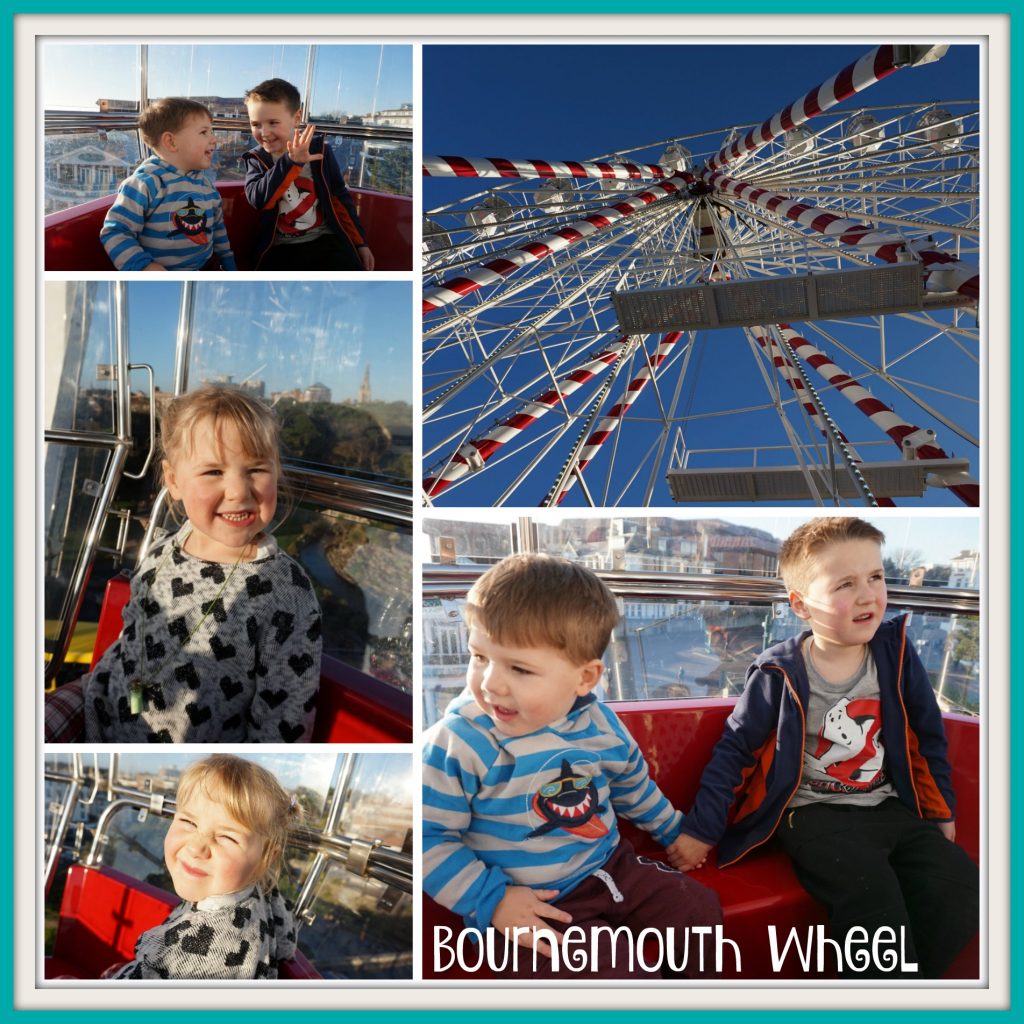 You get three full rotations of the wheel and this time we had longer onboard as all the gondolas were full, therefore we got to enjoy the views over Bournemouth Gardens and Pier as they were unloaded and re-loaded.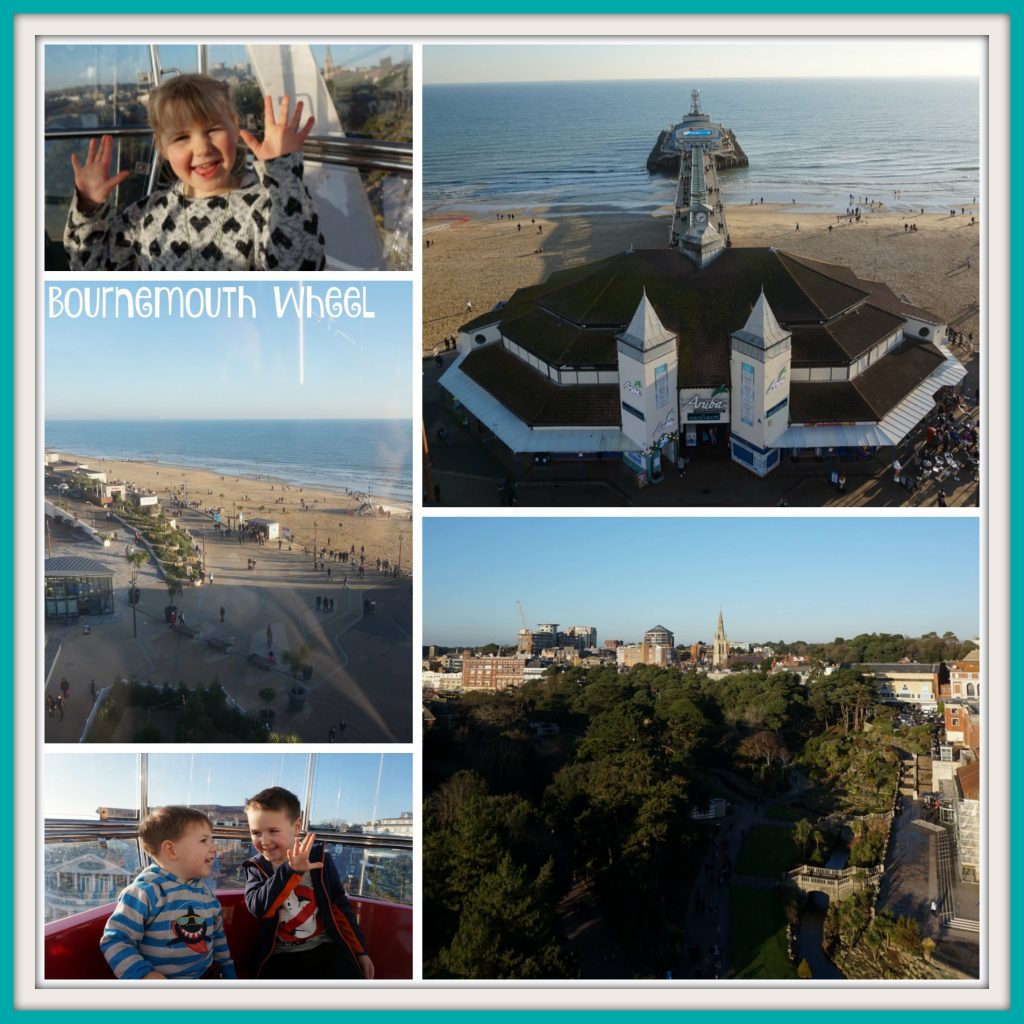 My only frustration is that the Gondolas are surrounded by perspex for safety and being by the sea they are covered in salt so taking photo's is tricky, but I managed to get a couple through the gaps.
Sebby didn't want to get off, but I managed to persuade him with a promise of going to see the birds in the Aviary in the Gardens.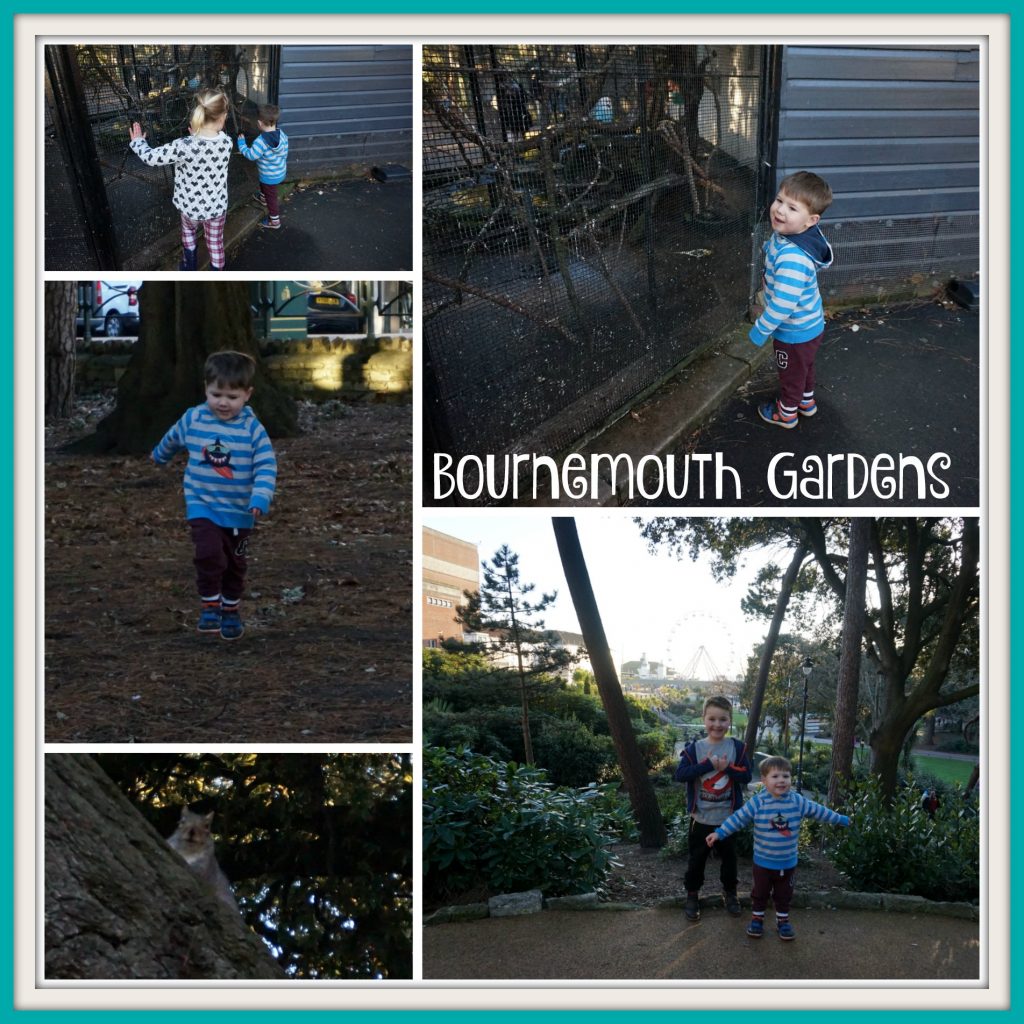 Isaac and Eliza wanted to do the ice rink, but as I was on my own with them I decided we will wait for a time when I have another pair of hands, so we headed back to the pier where there was a spiral Christmas tree-lined walkway leading to a letter box to the North Pole to explore.
It was a lovely day out with the kids and although the big wheel doesn't raise you to the dizzy heights of the balloon, at least I can say that I have seen Bournemouth from above now.
The Bournemouth Wheel costs £5 per adult, £4 per child and £16 for a family and is open from 10am-10pm until 7th January 2017. Don't forget to take ID with you as BH residents get 50p off too.