Wooden train sets are timeless classics and I have a huge collection of track and trains that we have been collecting since my eldest daughter was born 23 years ago.
We were sent the BigJigs Fire Station Train Set to review which is compatible with most other wooden railway brands so it fits in with our collection perfectly.
The set comes with 39 pieces including the Fire Station, a wooden tree, cat, ladder, two firemen, train, fire engine, fire hydrant, a wooden fire and the track.
The Fire Station Railway set is perfect as a starter set or to link up with any existing sets you own.
Sebastian loves to send the fire engine racing around the train table to rescue the cat that is stuck in the tree before putting out a fire. The attention to detail on the figures is excellent and makes it for kids to role play with and encourage imagination, dexterity and co-ordination.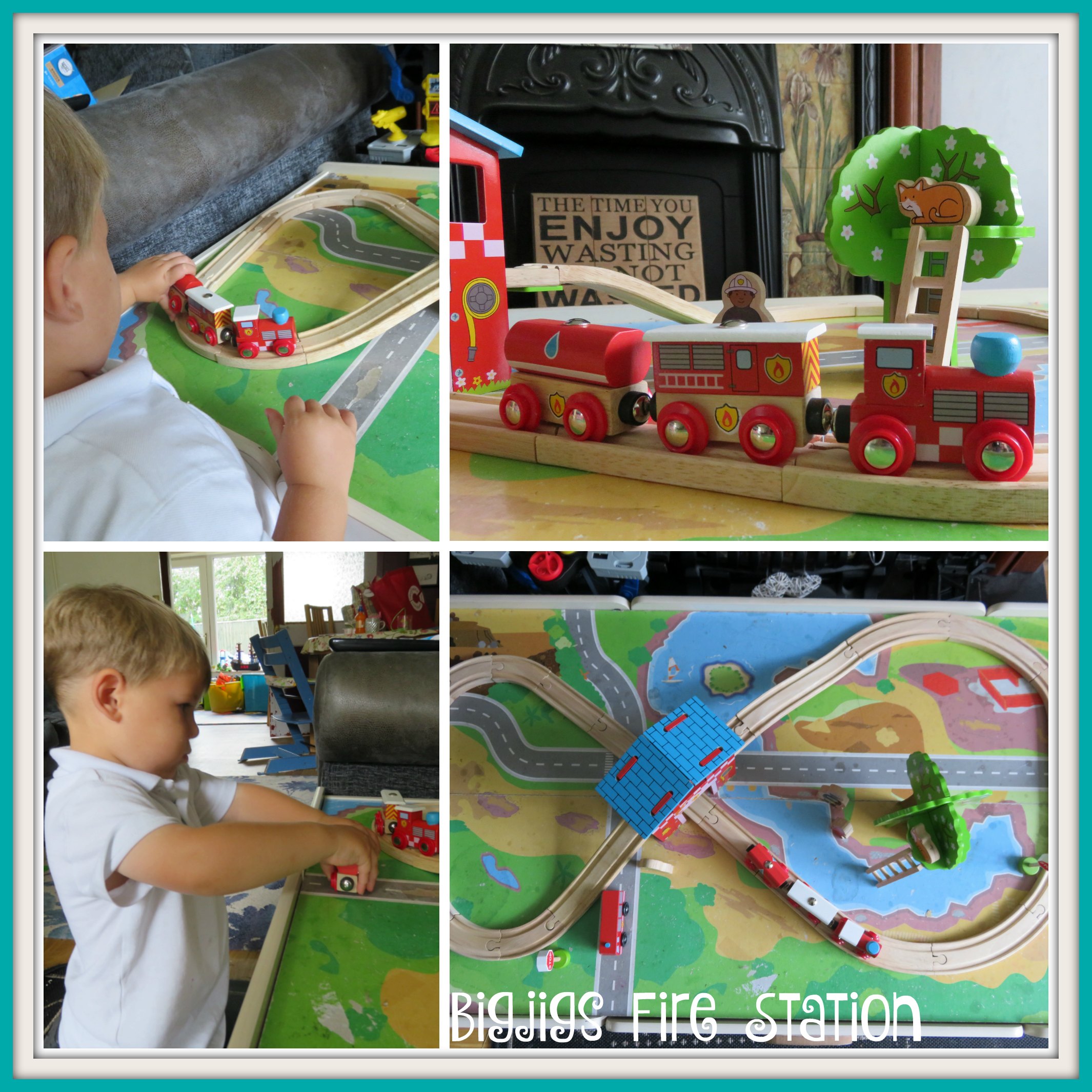 The set is easy enough for kids to build without help too and I have already had an epic wooden railway reaching from the dining room, right through the lounge and into the hallway.
The BigJigs Fire Station Train Set has an RRP of £39.99 and is available in all good toy shops.