Finding a Christmas day out can be a bit of a minefield, especially when you have a large range of ages to keep happy.
We were invited to Drayton Manor, home of Thomas Land, for a magical Christmas experience and we were not disappointed.
This was our first visit to Drayton Manor at Christmas and they had completely transformed Thomas Land into a winter wonderland, complete with snow on the roofs, christmas decorations and characters wandering around to meet and greet the children.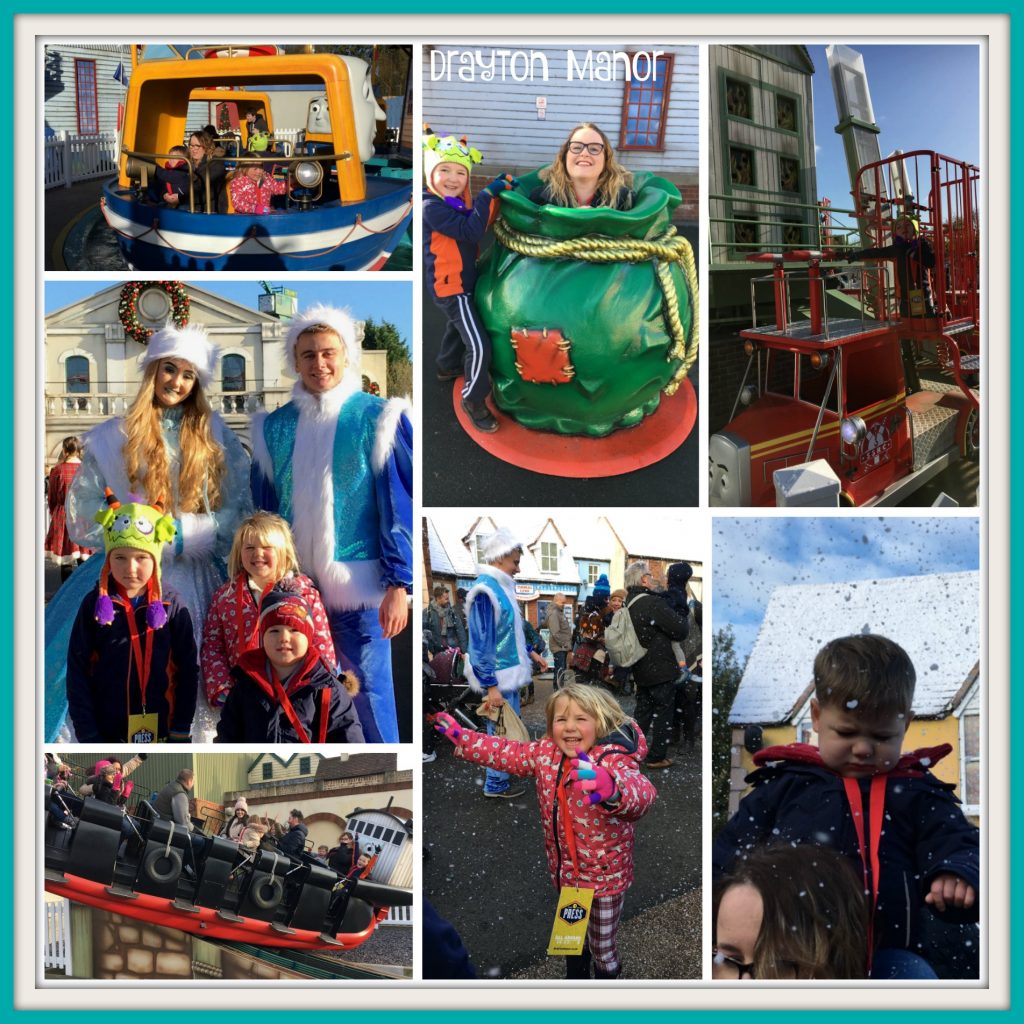 There was also guaranteed snowfall over the Island of Sodor which the kids were delighted with as we danced along with The Fat Controller and all his Fungineer friends during their show – even Abbey got dragged up to join in.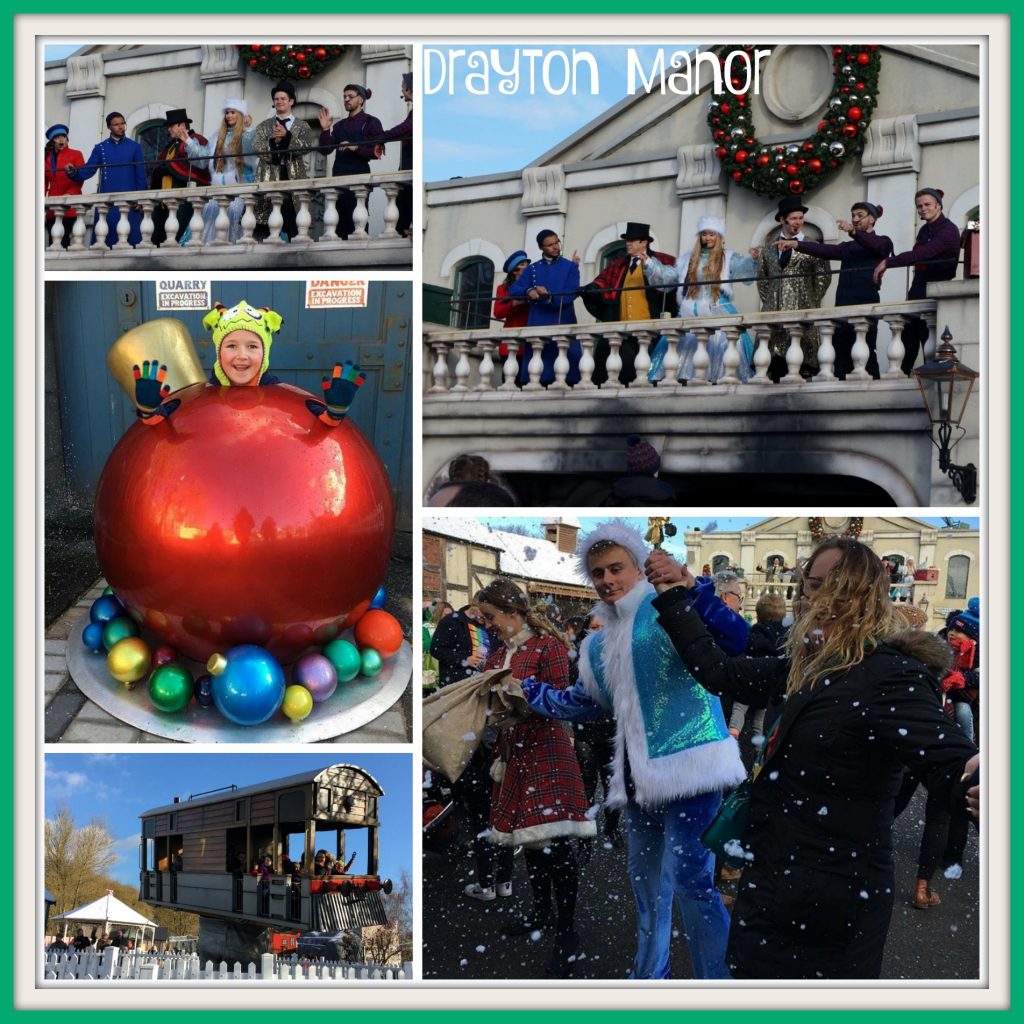 All the rides in Thomas Land were open and it was so quite we were literally walking onto each one without having to queue which meant the kids never got bored or cold.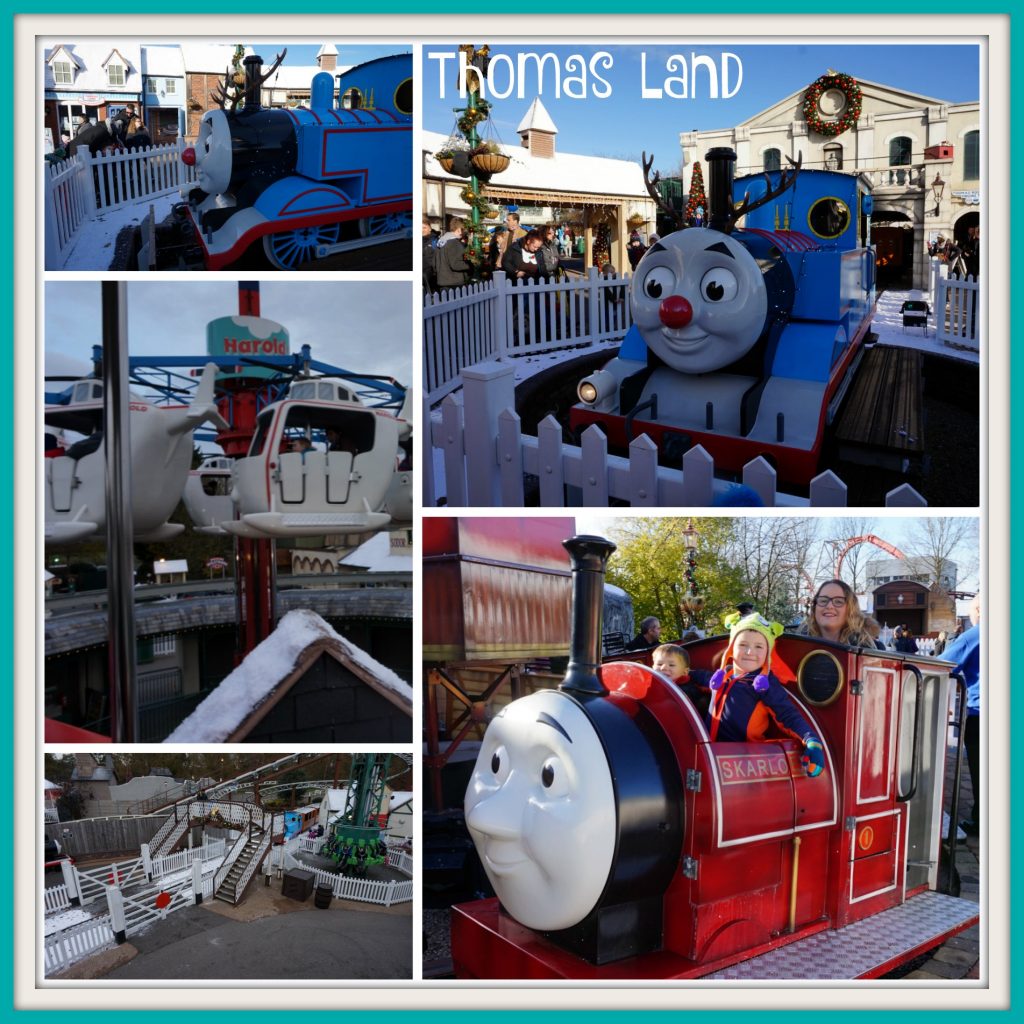 Thomas was decorated with fair lights and cute antlers and the train ride was decorated with Christmas scenes as you travelled from Knapford to Farmer McColl's Farm.
The larger rides for teens are not open, however you can still visit the zoo, ride on Ben 10 Rollercoaster and experience the Polar Express in the 4D cinema.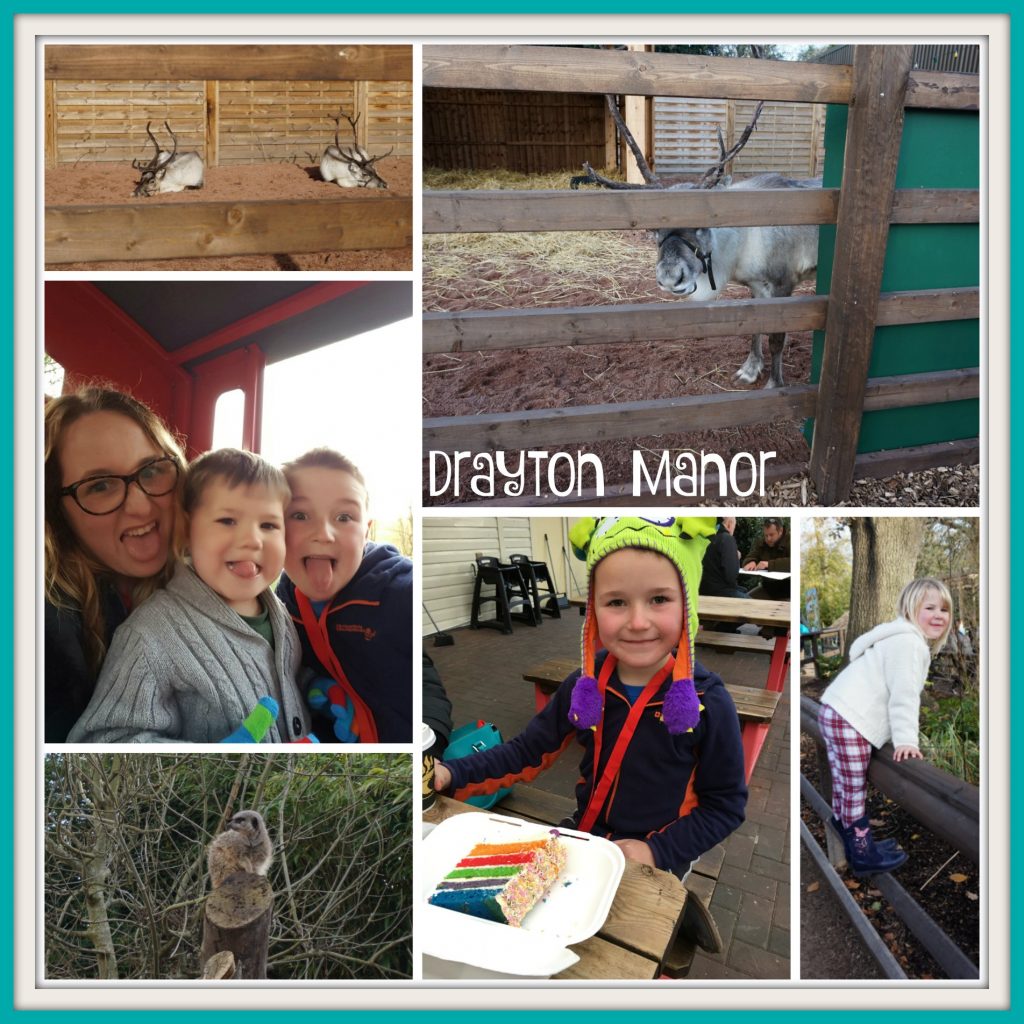 We were booked in to see Father Christmas at 4pm and were surprised to find no queue at all. We were greeted at the door by a friendly elf who chatted to the children before letting us inside.
You enter a large room with a stack of real toys in front of you with another elf explains that he has been making and are then ushered into a room to meet Father Christmas. Eagle eyed parents will notice there is more than one room but the kids were so transfixed by the toys that they didn't notice.
I have to say that although the journey to see Father Christmas was a little uninspiring, the visit itself was fantastic. He engaged with the children, took a genuine interest in what they were saying and chatted to them for around 5 minutes.
Santa's gift to them was a white paper bag which contained a golden ticket to return to Drayton Manor next year, a huge (and I mean HUGE) gold chocolate coin and a cuddly elf which they were instructed to look after and place on the window sill of their bedroom on Christmas Eve so he knew where to deliver their presents.
If you are looking for an experience that lasts the whole day then this is for you. The park closes at 5pm and finishes with a fantastic Christmas parade and show and then fireworks over the lake.
Park entry plus a visit to see Father Christmas costs £12 for age 2-3, £17 for age 4-11 and £22 for age 12+ which is very reasonable considering everything they have on offer – find out more on the website: DraytonManor.co.uk