A couple of weeks ago we visited Bristol to go and see Captain Barnacles Pantomime aboard The Matthew. As that show was only 90 minutes long we had plenty of time to visit some of Bristol's other attractions and At-Bristol Science Centre was top of our list.
We had no idea what to expect, other than it being a science centre but I cannot fault it. We could have spent the whole day in just this building as there was so much to see and do.
We started with the "all about us" exhibition where we got to see how our body works, could see blood flowing through our veins and even discovered that we could use vibrations to hear.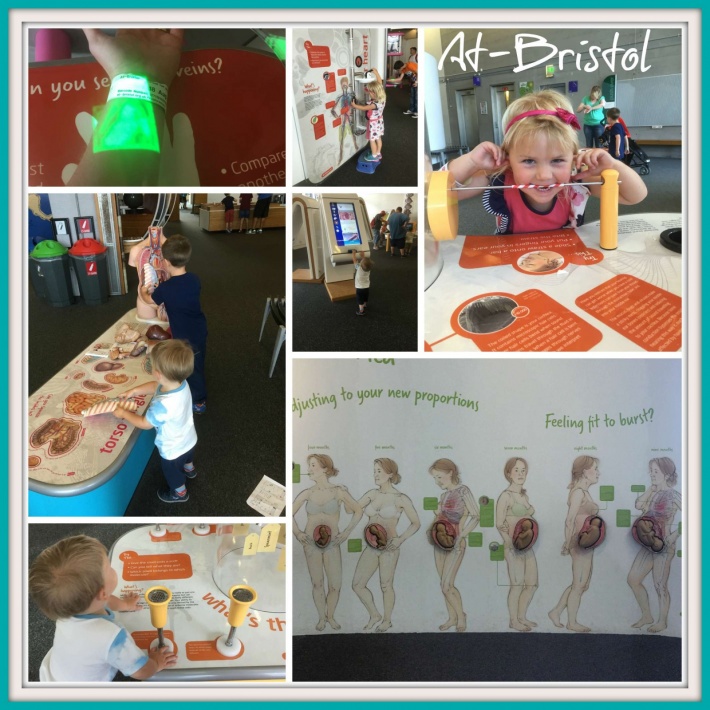 Eliza was especially fascinated by the babies at different stages in the womb and was comparing the size of a baby at early gestation and full term. You could even go inside a large womb and hear muffled talking and gentle rocking as mum moved around.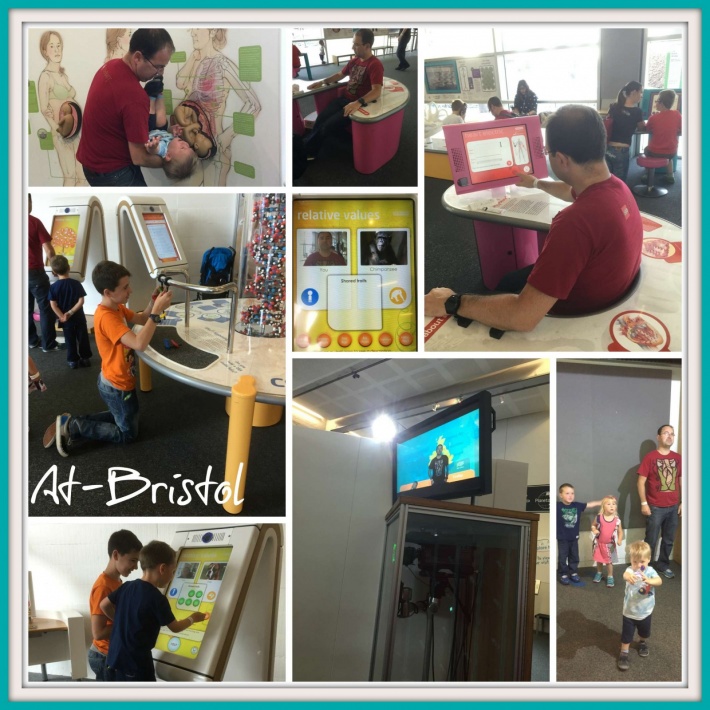 The best thing about the centre is that it was perfect for all ages. There was information that Eliza and Isaac could understand but also things that caught Kian's imagination too. Even Sebastian got to join in although was more fascinated by the senses activities as he understood more of what was going on.
The sensory arcade had lots of information about food and calories. It was fun learning where food came from and how the body uses energy and we got to test how much energy we used by doing different sporting activities. Eliza even got to milk a (pretend) cow and they also dressed up as bees and learned how bees made their honey.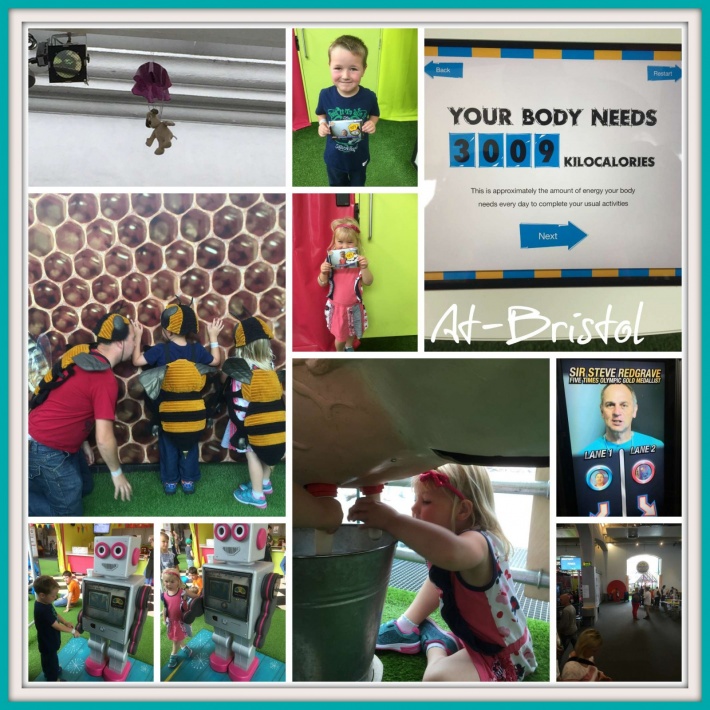 We finally managed to tear them away from the downstairs exhibition and headed upstairs to the animation zone. This appealed to Hubby, Kian and Isaac more than the younger two, but thankfully there was a small soft play area with soft LEGO like bricks to play with which they were more than happy with. The animations that Hubby, Kian and Isaac made were all emailed home to us for us to keep.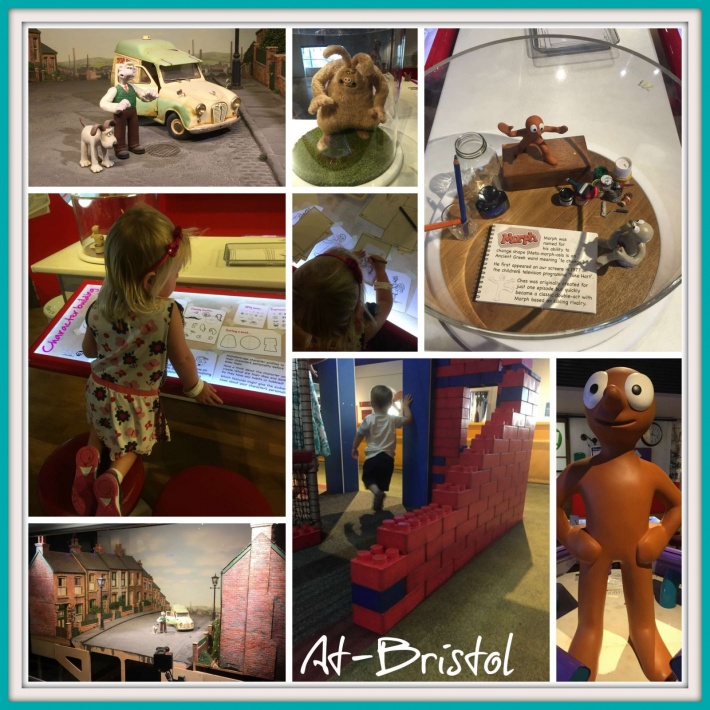 The Curiosity Zone was also upstairs and we got to discover the world around us, become spacemen and even made some giant bubbles which was our favourite part of the day.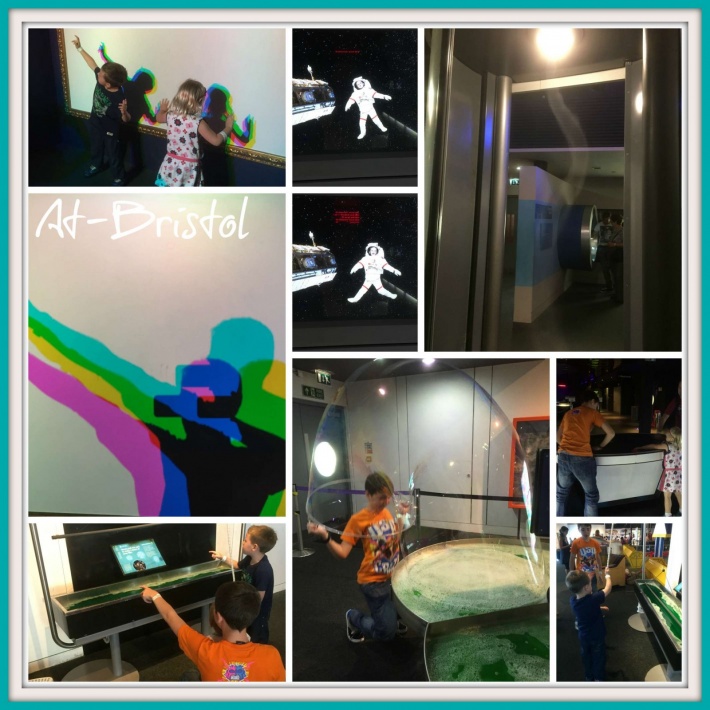 I have to admit it was really hard to tear the kids away as there was so much more to see and do but we simply ran out of time. I have promised Isaac and Eliza that we will go back soon so we can go to the Planetarium and take part in more science experiments.