Last year we went on holiday to Newcastle Under Lyme and spent a week exploring various locations up North. One of the destinations I wanted to go to was Cadbury World but sadly we ran out of time so when Carnival Cruises announced that we would be having a Christmas party and that it was at Cadbury World we were very excited!
The drive up to Birmingham took around three hours and was uneventful. We were hopeful for a glorious sunny day but as we approached the site at Bourneville it decided to cloud over, but a bit of rain has never spoiled our fun.
We met up with the Carnival Cruise team and my fellow bloggers right beside a giant chocolate Christmas Tree which looked good enough to eat. The kids were transfixed on a giant cracker above their heads that was pouring out sweets but sadly none reached the floor.
Once everyone had arrived it was time to start the days events. Our first port of call was the 4D cinema where we got to dive into a bowl of liquid Cadbury Dairy Milk, ride the Crunchie Rollercoaster and take to the skies in a Cadbury Creme Egg airship piloted by the Caramel Bunny. It was good fun although Eliza didn't like it but I am hoping she will overcome her fear next summer onboard Carnival's Vista as we will also be able to experience a 4D cinematic adventure at their Thrill Theatre.
Our next stop was more up her street with a visit to the Santa Experience. Santa had his very own show and crashed onto stage from the Chimney. The kids really enjoyed his magic tricks and a fun sing-song before getting a gift from the cheeky elves after the show.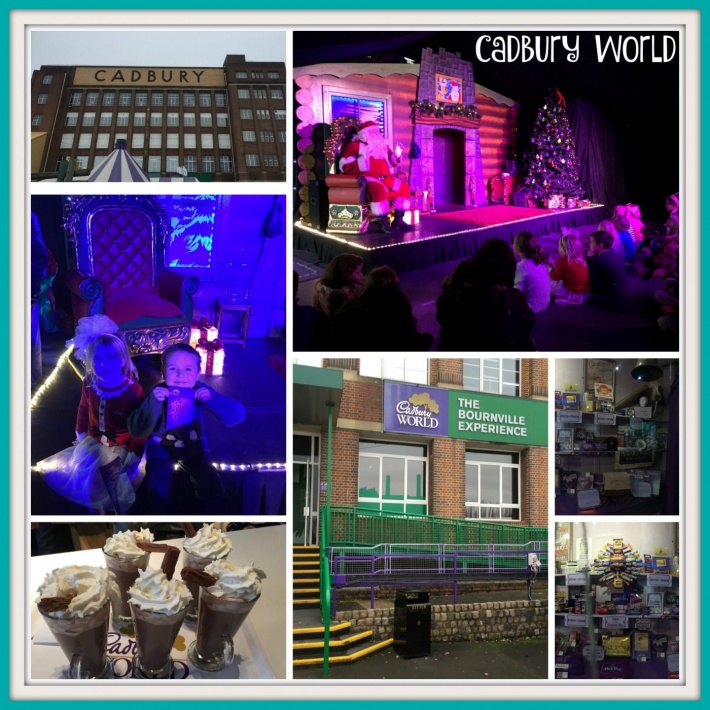 After the show finished we had some time to kill so had a look in the Bourneville experience which showed us how the original workers lived, worked and played before sampling a delicious Cadbury's Hot Chocolate.
In a large Marquee it was then time to watch Sleeping Beauty in pantoland as Princess Aurora celebrates her birthday. There was be lots of fun and silliness from the Palace handyman Silly Billy, lots of "boo's" for the Wicked Queen who tried to ruin the party, but with the help of the magical Chuckle Bean Fairy, a rather good looking Prince and a wonderful audience, Princess Aurora achieved her 'happily ever after'? I am hoping for some fun shows with Carnival too as they have their very own theatre production company Playlist Productions.
After a break for lunch it was time to take the tour, where we were given enough chocolate to sink a battleship on entry (this may be a slight exaggeration). The smell as we entered was out of this world and we learned how they make their famous chocolate in a special-effects cinema presentation.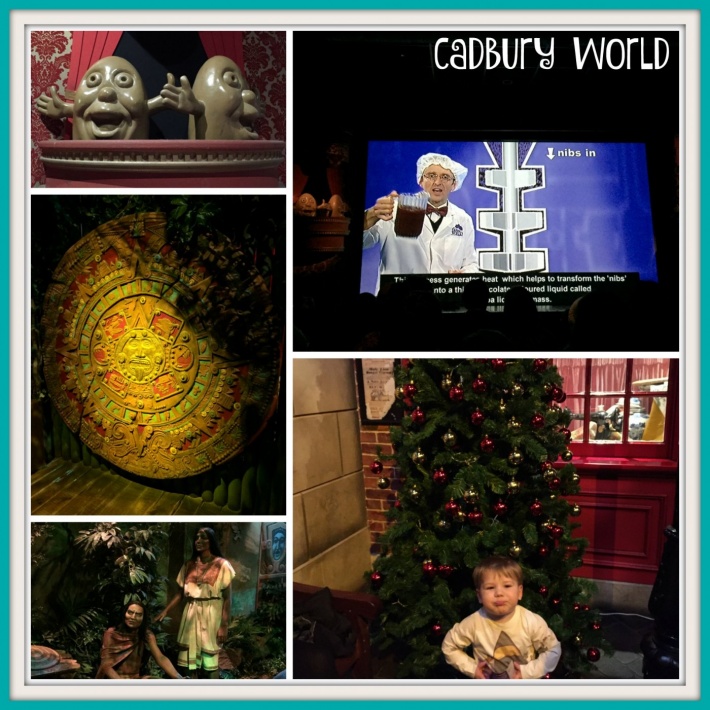 After the story you get to take a tour of the factory where photographs are not allowed. It was fascinating watching the machines as they packaged chocolate and sent it around the factory on huge conveyor belts. There were things to do for the kids which broke up the tour like some chocolate tasting and the Cadabra ride where you step into Beanmobiles and enjoy a gentle ride through a chocolate wonderland full of familiar characters as you discover the magic of Cadbury.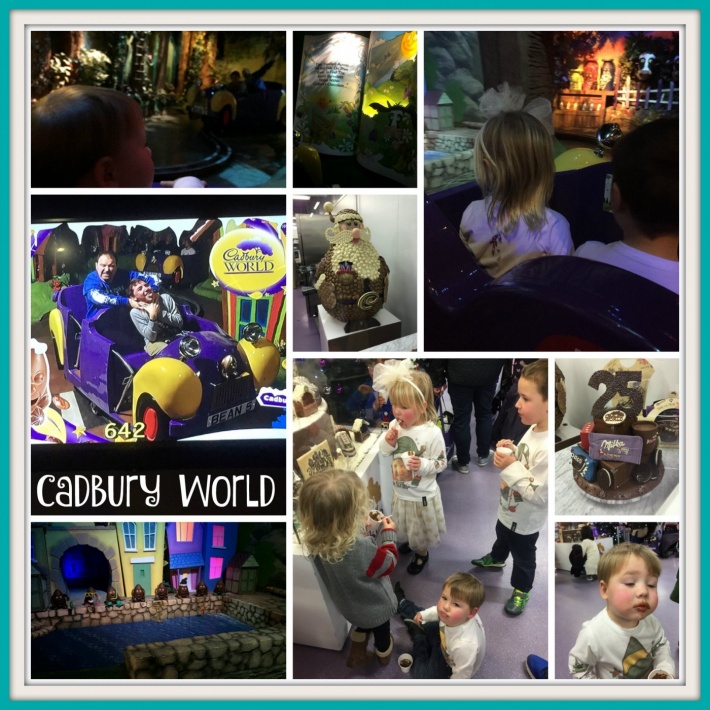 The final part of the journey is the Purple Planet which is a fun interactive experience in a world of digital chocolate delights! Eliza, Isaac and Sebby really bonded with Isla and Noah from Mummy Constant and were busy throwing some shapes in front of a giant screen and then mirrors.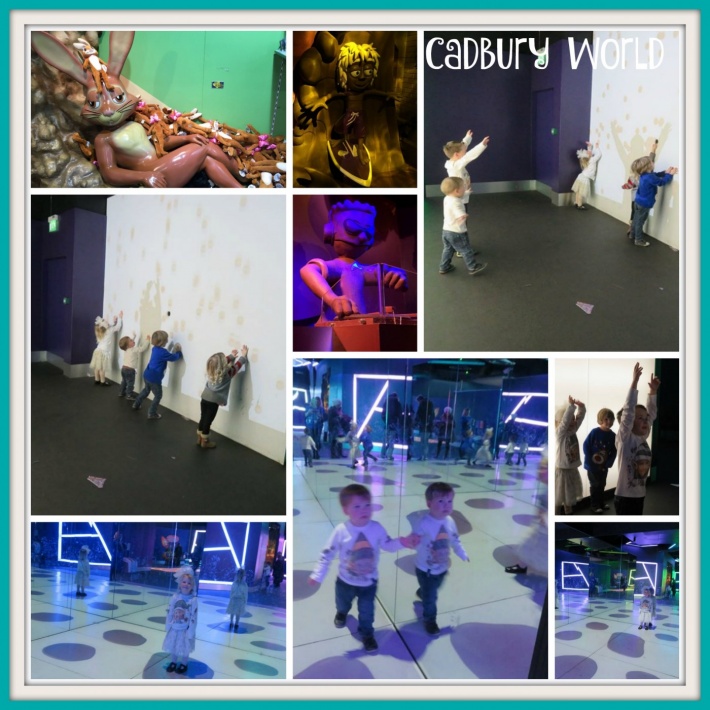 You exit Cadbury World through their huge shop which is packed full of all their favourites at discount prices so we stocked up on some Christmas stocking fillers. The kids were excited at all the sweet stuff on sale, so I I know they will love 'Cherry On Top' which is a 'sweets and more' candy store on Vista.
I had wondered why the Carnival team had taken us to Cadbury World for our Christmas party, but with all the things to do I now understand why and it was lovely to bond with the other members of the #CarnivalFamily team.