Crocs are a bit like marmite – they are shoes you either love or hate.
I am on the love side of them and all the kids own a pair which get used for trips to the beach and general summer wear as they are perfect to protect little feet from stones, they dry instantly if you take them into the water for a paddle and they are lightweight to tuck away in a bag.
I didn't know they did wellies for both kids and adults and I was keen to try them.
Made from fully moulded from their infamous Croslite™ material the boots are super lightweight with cushioning and comfort. We received the Handle It kids' rain boot for Eliza to review which are available in 6 bright colours with a waterproof build that keeps her puddle-jumping feet cozy and dry.
I thought the handles at the top were a genius idea for carrying them around, but they actually make pulling the boots on so much easier that she can actually do it herself plus they survived the puddle jump test and look great too.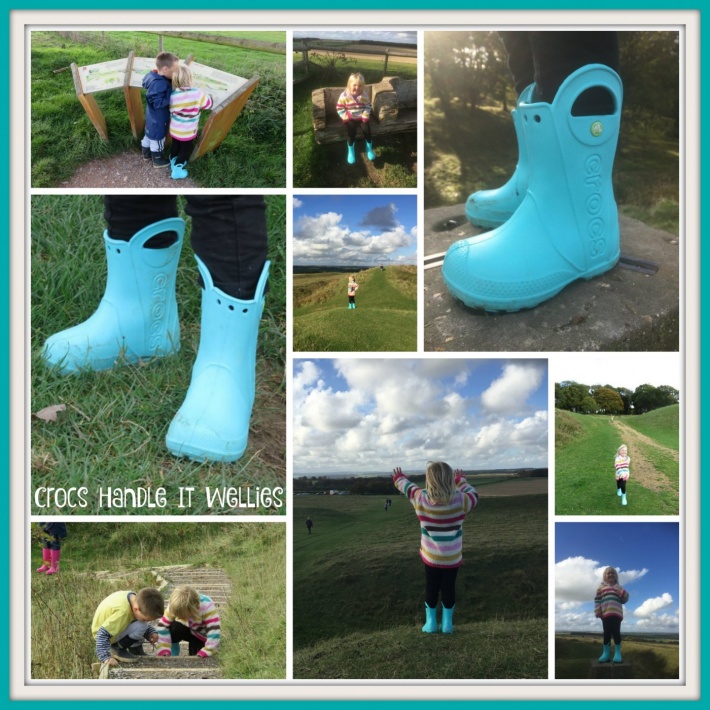 I was sent the Wellie Rain Boot in a shocking pink colour. They are made with the same  Croslite™ material as Eliza's only have rubber outsole pods which helps improve traction and grip. I was surprised by how light and comfortable they are and will now become my staple for days out.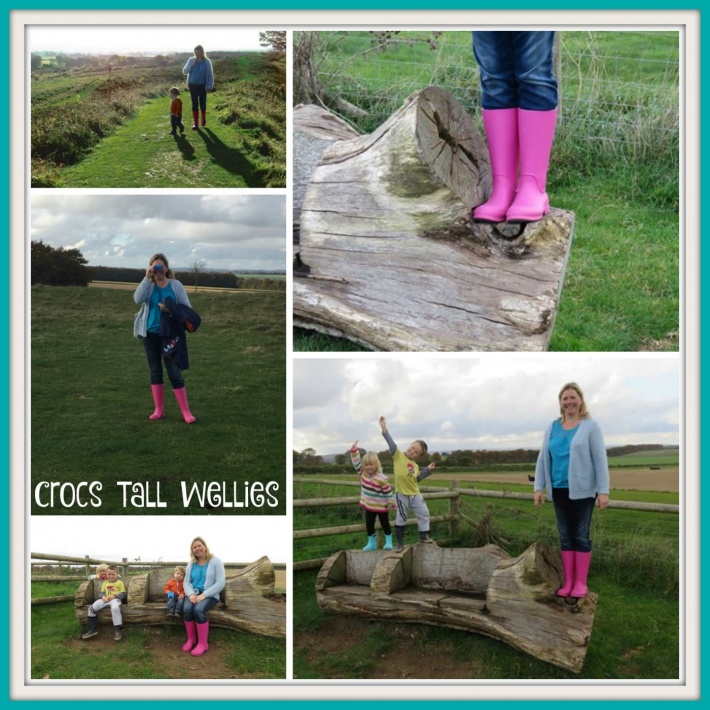 Isaac's current wellies still fit him, so for him I chose the Star Wars™ special effects traditional croc, only they come with a twist – Watch the lightsaber elements around the front of the clog light up with every step. It glows a menacing red to match the Darth Vader™ design theme.
I ordered a size bigger than he needs so hopefully they will still fit him in the summer, although he is quite happy wearing them around the house as slippers.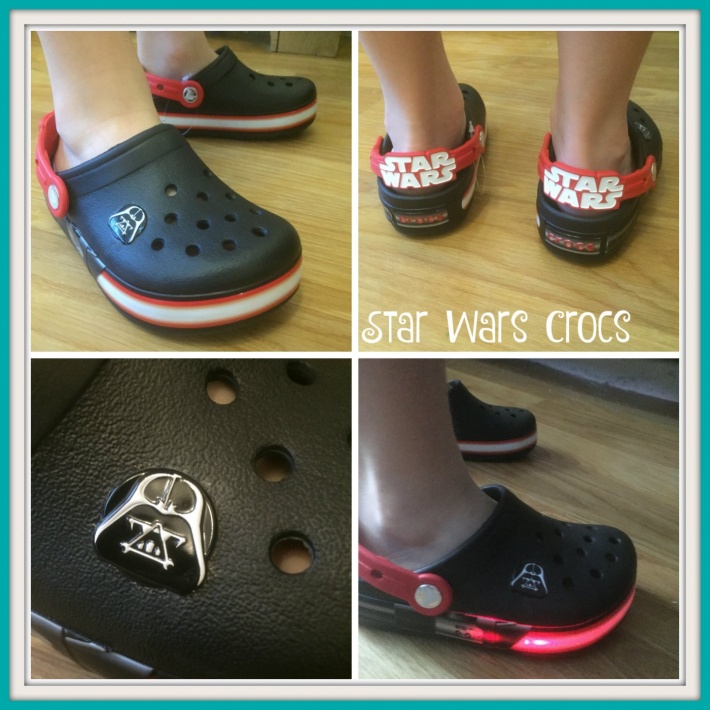 I have to say I am very impressed with the Crocs range of wellies and shoes and will certainly be back for more when the kids out grow their current ones.