Last year we thoroughly enjoyed seeing Disney On Ice Worlds of Enchantment at Christmas.
This year we were invited back to the O2 to see the new instalment – Disney On Ice Frozen and it did not disappoint.
The heartwarming Academy Award®-winning tale you love is now a full length production live on ice. It started with the stars of the show coming out in their sports gear to teach us how to do the Olaf dance, before welcoming Mickey and Minnie on stage, who then introduced some of their favourite Disney characters from Nemo to Cinderella, Snow White and Ariel and more.
We were then magically whisked away to wintry Arendelle, where we met a young Sven and Kristoff finding ice before meeting the young Anna and Elsa who introduced us to the story with "Do you want to build a Snowman".
The story followed Frozen perfectly, with dazzling special effects and astonishing skating as we all sang and danced along to our favourite songs including "Let It Go", "In Summer" and "Fixer Upper".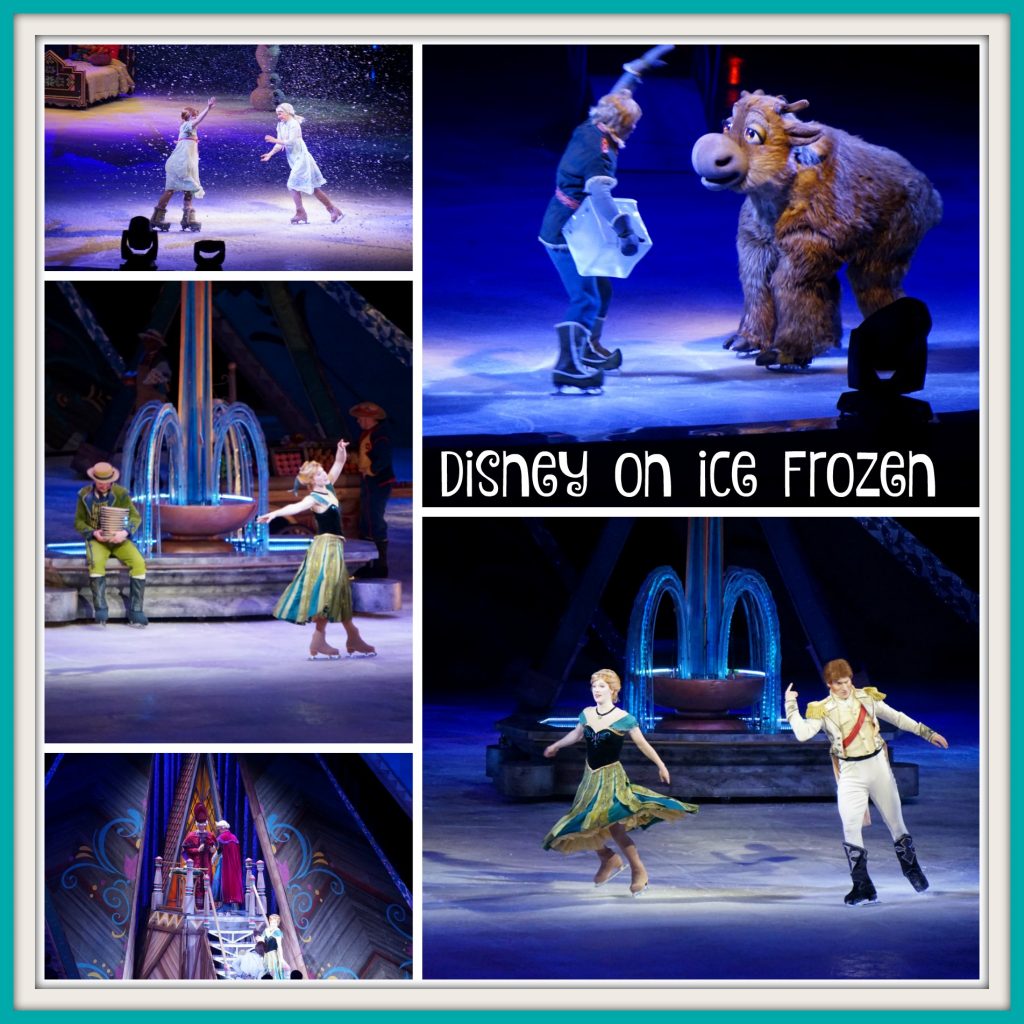 I did wonder how Olaf, Kristoff, Sven and Anna would do the abdominal Snowman scene but a huge, imposing inflatable character came out puffing smoke and following them around the ice.
Now, I love Olaf and his "In Summer" performance but the show stealers for me were the Trolls who helped us discover that true love is the most magical power of all!
This show is an unforgettable celebration of love and friendship left us singing and smiling all the way home.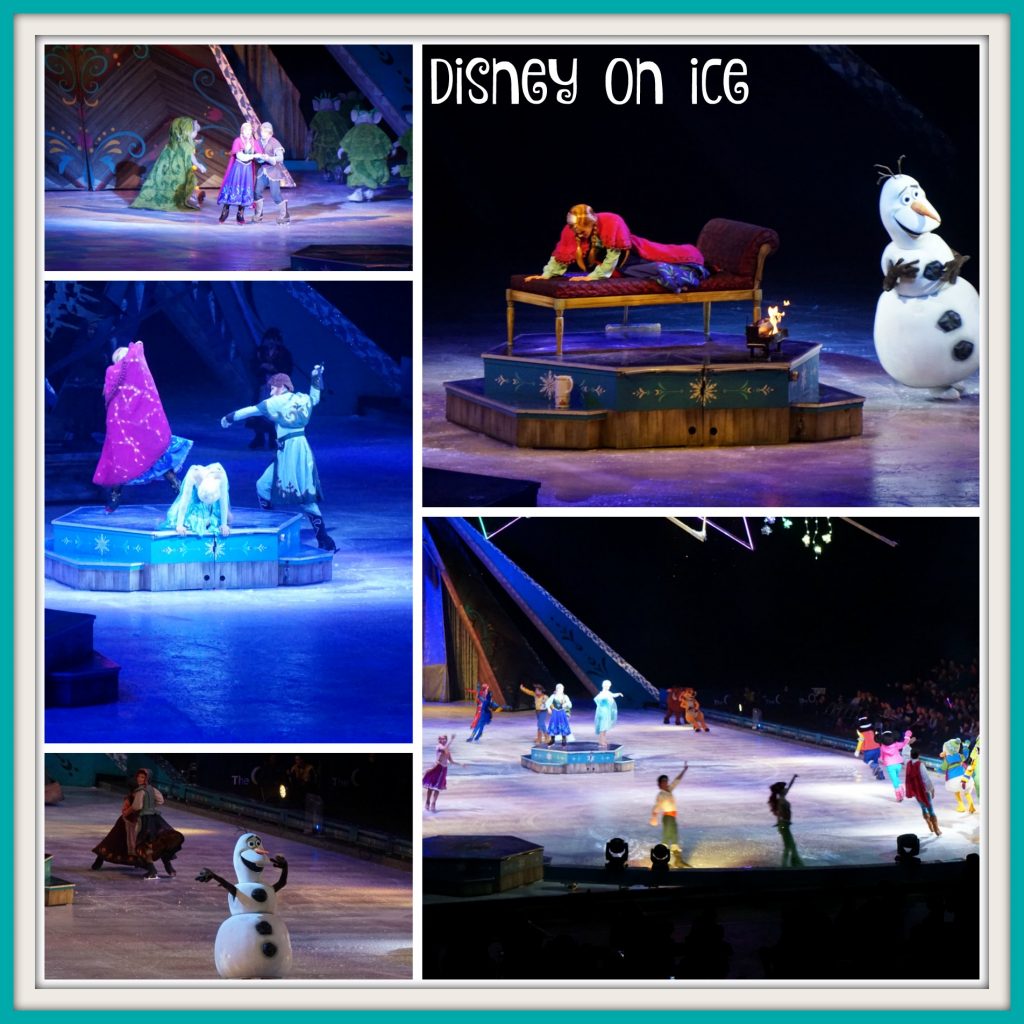 If you are planning a visit to see Disney On Ice at the O2, there are some things worth noting. We were not allowed to take food and drink inside and had to throw it away at the gates. You are also not permitted to take bags larger than 35cm x 40cm x 19cm so if you have a baby and a changing bag, it would be wise to only take wipes and a couple of nappies.
The merchandise is also very pricey – we paid £22 for Eliza's wand and there are merchandise stands everywhere you look, so be prepared for the "I want's".
That said, we had a wonderful time and cannot wait for the 100 Years of magic show in the Spring.
Disclaimer: We were invited along to see the show for the purpose of a review. All opinions are our own.