My boys, lets include Hubby in that statement, love LEGO!
It is always a staple gift for Christmas Day and this year was no exception, which every member of the family getting LEGO in one form or another.
The weekend before Christmas we got to indulge in all things LEGO at Brick 2015 and not only were there pre-built LEGO models to admire, but huge BRICK pits where there were over 3 million bricks in them and free building is positively encouraged and some fantastic creations were made by visitors, fans and professional builders!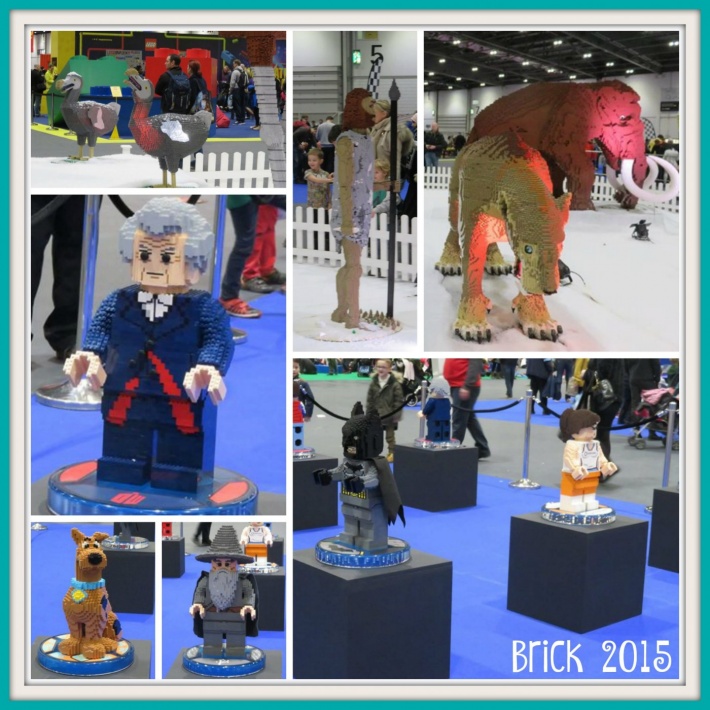 They even had a Duplo and a soft BRICK pit so Sebby could get involved and of course a LEGO Friends section for Eliza where she was super excited to meet the friends themselves.
BRICK is home to the best collection of awesome fan builders and their LEGO creations – including LEGO towns, LEGO cities, LEGO Star Wars creations – there's even LEGO railway layouts but my favourite had to be LEGO Hogwarts, complete with some of the most famous scenes from the Harry Potter films including a working Hogwarts Express.
See how the professional do it with amazing builds such as a life-size woolly mammoth, and sabre-tooth tiger, as well as the amazing BRICKS in motion display, celebrating the history of transport with fantastic builds such as the Titanic.
There was a very good mix of models to see and things to do. Hubby and Kian did go off to look at the models in more detail whilst I stayed with the younger ones to play in the colourful BRICK pits.
Another favourite zone of the kids was the gaming zone where we got an exclusive preview of the brand new LEGO Marvel's Avengers video game as well as Batman 3 and Jurassic World and being so close to Christmas we got to help make a giant Snowman and Father Christmas.
The focus of BRICK is to see all the amazing models made by professionals and fans alike as well as see all the sets that LEGO make.   Toys 'R' Us was their official retail partner and brought along an awesome LEGO pop up store.
We found all your favourite LEGO brands in the shop as well as exclusive, hard to find, limited edition pieces and offers exclusive to BRICK 2015 visitors – we picked up LEGO Doctor Who for Isaac and LEGO Big Bang Theory for Kian, both at significantly reduced prices than the shops. Eliza didn't miss out with a LEGO Friends set and Sebby got a Duplo Tractor.
Brick will be back for 2016, keep an eye on their events page for more details as soon as the dates are announced!