Being a family of 6, hotel stays can be really awkward as they just don't make family rooms that are big enough for our family so we have to pay extra to have two rooms which really adds to the cost of a holiday, so we tend to look for holiday cottages or large caravans that can comfortably sleep us all.
I am always nervous of staying in new places and have to admit that I prefer to stay somewhere where there is some sort of friendly connection, so Eco-Gites of Lenault stood out for me as I had been chatting to Rosie on twitter for quite some time.
I booked the Gite back in May last year as a surprise birthday present for Hubby who wanted to see all the historic WW2 sites and was really surprised by how reasonable the price was, even in high season. The booking process was clear and simple, with a deposit to hold the week and then payment 6 weeks before our arrival date. You also need to factor in a damages deposit of £150 which is payable on your arrival and returned after inspection when you leave.
Rosie also offers those little extra's such as doing a small shop for essentials on your arrival and cooking your first meal on your arrival for a small extra cost. We were also welcomed with a large gift basket of goodies and some homemade cakes, much to the kids delight.
The French don't do postcodes like us British, so the best our satnav could do was take us to the village of Lenault, but thankfully the directions to the Gite were easy to follow and we found it, in the dark at 10pm at night, with no problem at all. Rosie was waiting for us with a fire going and wine chilling in the fridge (we really needed it) and the meal we had ordered postponed until the following day, as we were late due to ferry delays.
The first night went passed in a bit of a blur but the kids all slept well and we all felt better by the morning but we decided to stay at the Gite on our first day as 15 hours of travelling had taken it out of us but it gave us the chance to take in our surroundings.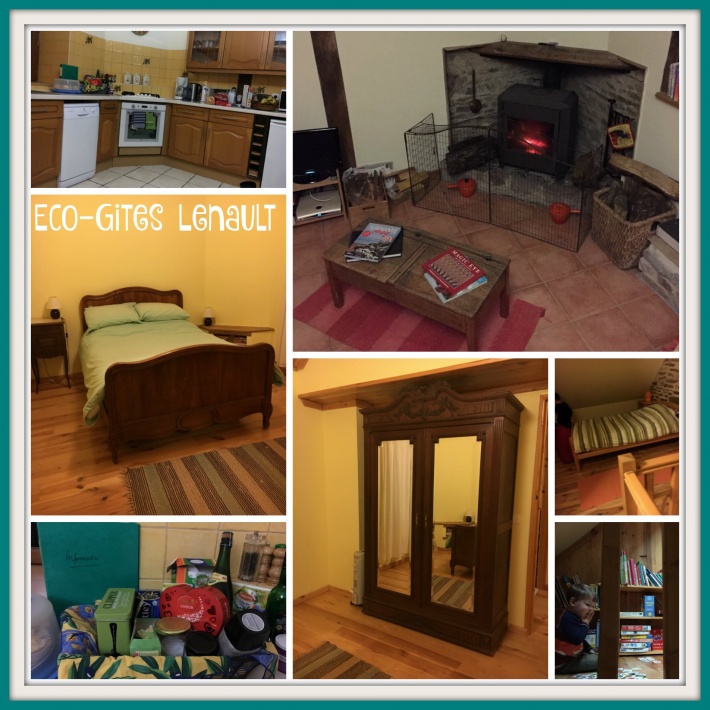 The gite has it's own terraced garden with table and chairs, sun umbrella and BBQ, although it was the wrong time of year to use this. The kids however loved the large play area, play barn and trampoline that are a few metres away from the front door and Rosie introduced us to all the farm animals.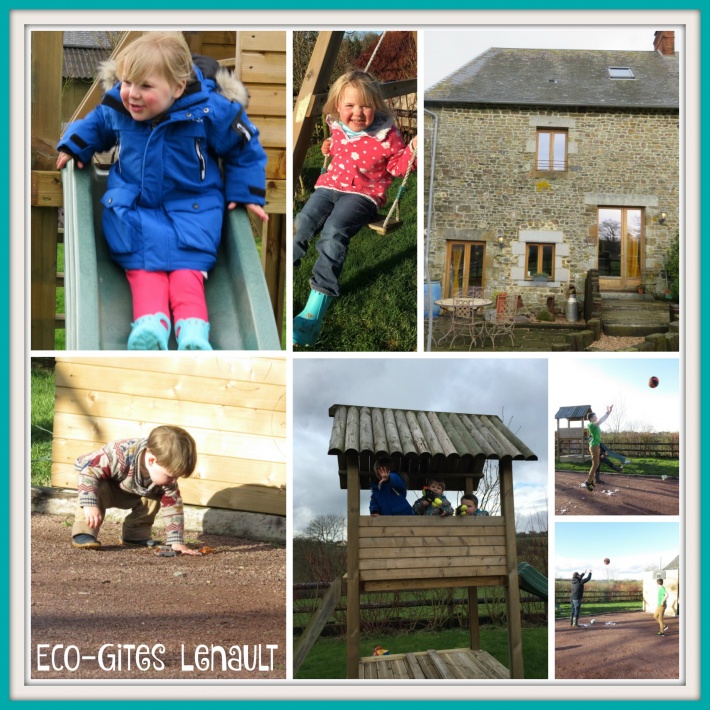 The kids favourite part of staying at Eco-Gites Lenault was not just the huge amount of toys that they could play with both inside and outside the gite, but they also had access to the animals. Every morning they got the chance to help Rosie on the feed run,  mixing up the pigs feed, collecting eggs and even giving the pigs their sugar beet treats and in the evening they got to put the animals to bed.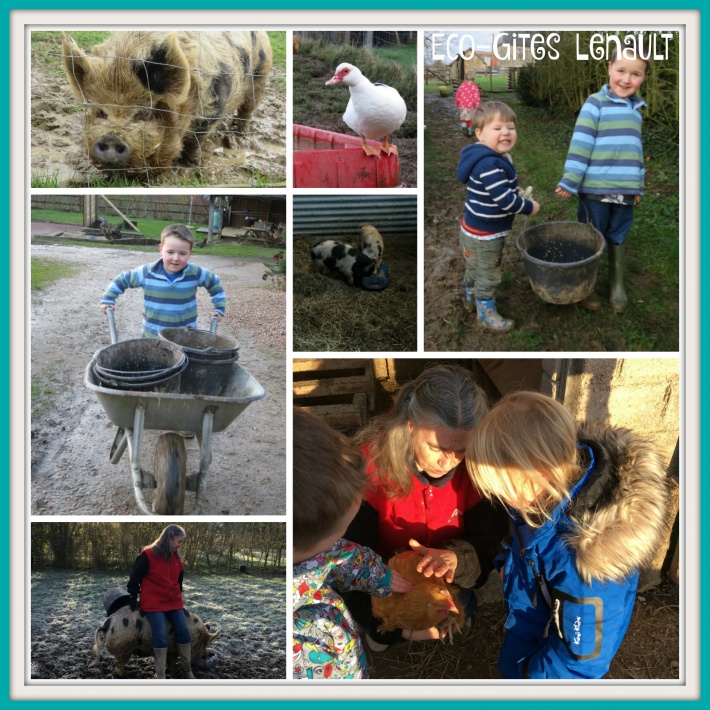 We were really lucky with the weather and it was mostly sunny whilst we were there, with the added treat of a snow day, where we stayed at the Gite and spent the day playing in the snow.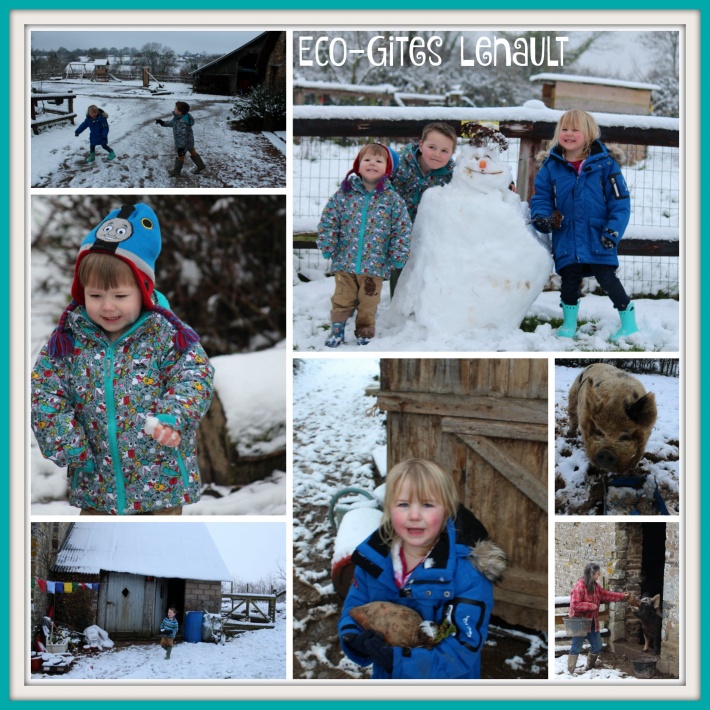 The Gite benefits from excellent insulation and although we had radiators we could switch on in the bedrooms we didn't need them as the log burner warmed the whole Gite for us. I so wish we had one at home.
https://www.instagram.com/p/BB3CIjcyGrf/?taken-by=chelseamamma
I cannot recommend Eco-Gites Lenault highly enough. The hospitality was fantastic, the Gite was cosy, comfortable and more than big enough for us all and the location was perfect for exploring Normandy and everything it has to offer.
A week wasn't long enough to see everything we wanted to see so we hope to return next year, only this time in the spring.