I have done a few sightseeing tours of London in my time, but a sightseeing tour aboard a giant yellow duck has to be the most fun.
Before you wonder if we were bobbing about on the river Thames in a giant yellow rubber duck, a DUKW (known as a Duck) is a six-wheel-drive amphibious modification of the 2½ ton CCKW trucks used by the U.S. military in World War II.
For the safety conscious it is reassuring to  know that these vehicles have all been rebuilt according to stringent safety regulations to create the vehicles for this wacky, one-of-a-kind sightseeing tour.
We signed up for the classic sightseeing tour although there are others which include a D-Day Tour, Pirate Tour and James Bond. All scheduled tours leave from Belvedere Road, which is just behind the London Eye, between Jubilee Gardens and The Southbank Centre's Royal Festival Hall) in central London.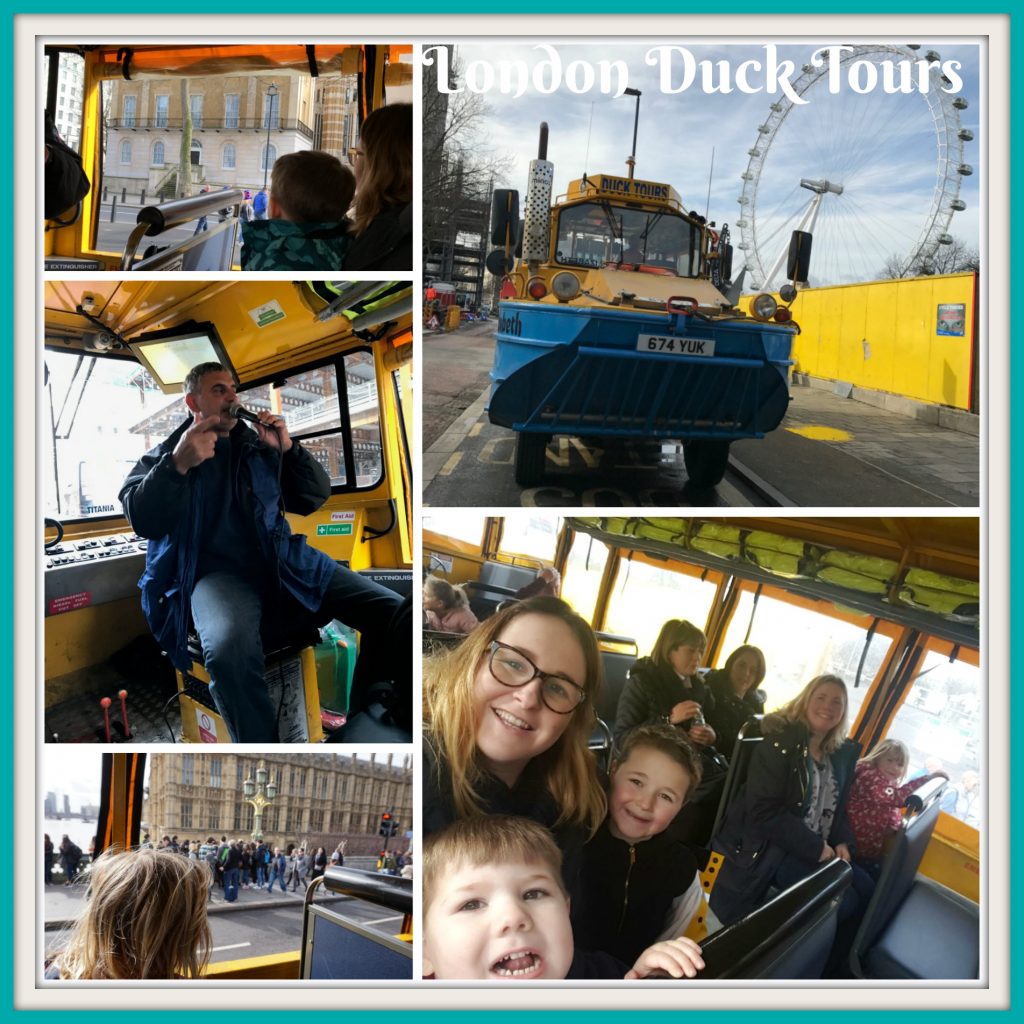 We started the tour on land, heading past the Palace of Westminster and up past Downing Street where we were instructed to quack at the police standing guard at the gate. We were then treated to seeing the Horse Guards heading up the road to change the guards.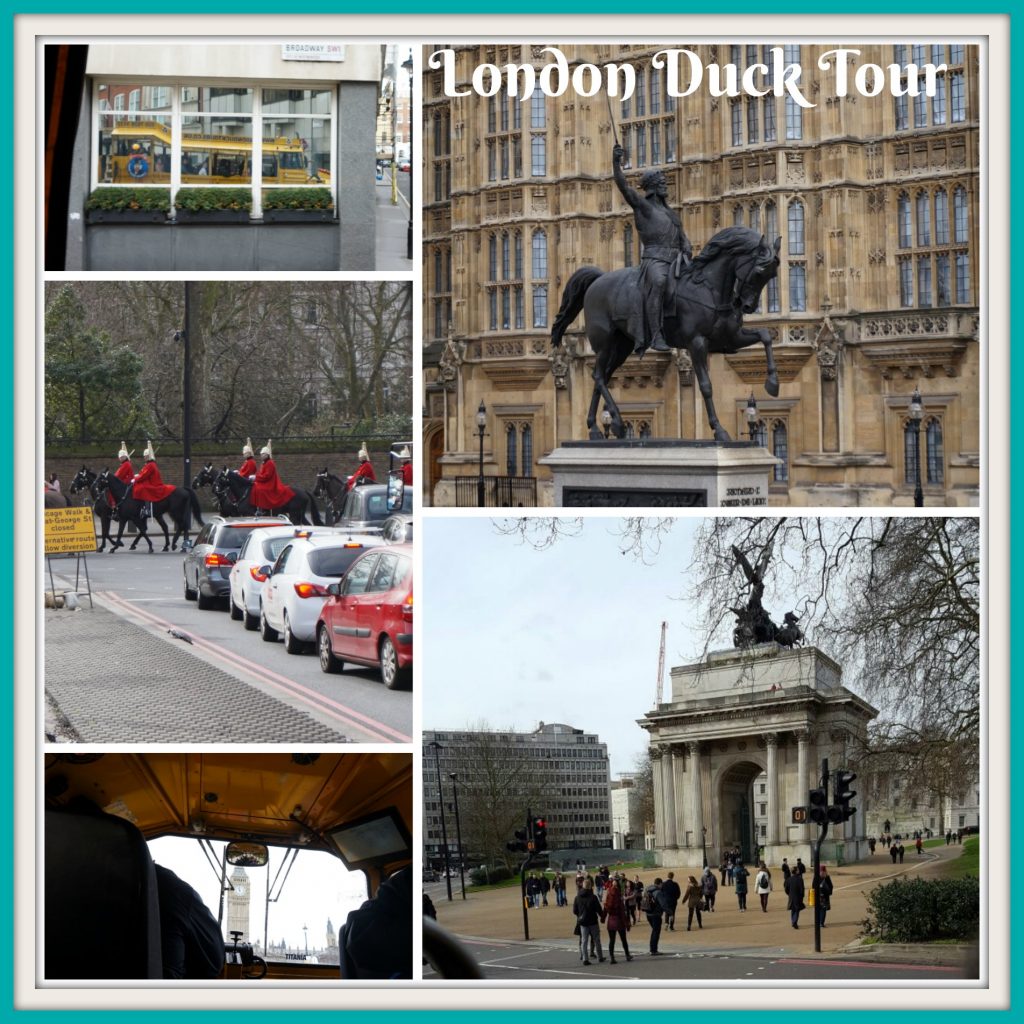 We also got to take in Trafalgar Square, St James' Palace and Buckingham Palace before we headed back towards the River Thames where we entered the water next to the MI6 building – all very James Bond!!
The plunge into the River is exciting and nerve-wracking at the same time as water shoots past the open windows. It is a bizarre feeling as the Duck goes from running on land to being a boat and I was quite surprised by how low to the water we were as I could have reached the water with my hand out the window.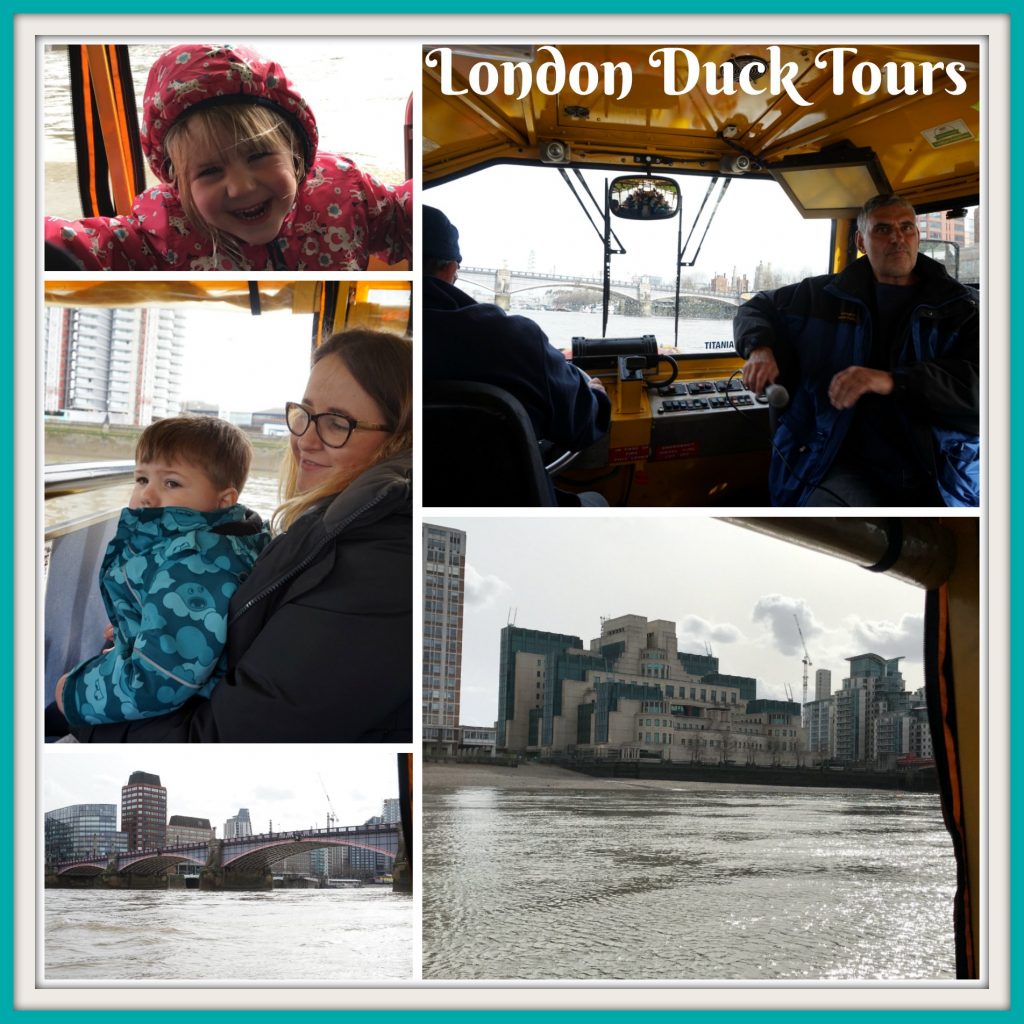 We headed up the river with the tide as far as the Houses of Parliament and then turned around back towards the MI6 building with our tour guide pointing out all the sites along the side of the river.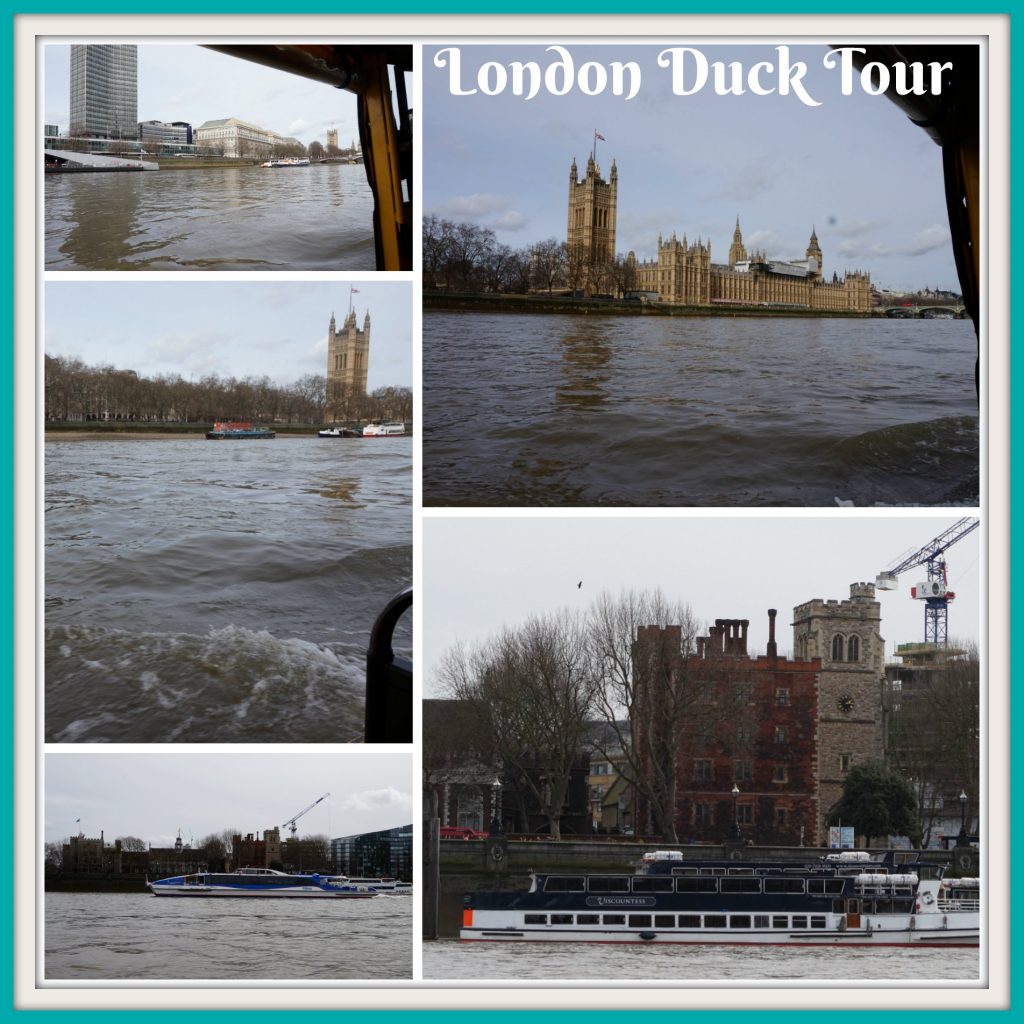 The transition from water to land wasn't quite a dramatic as the entry but was still fun as you could feel the Duck fighting against the tide. It was then back to the London Eye to disembark.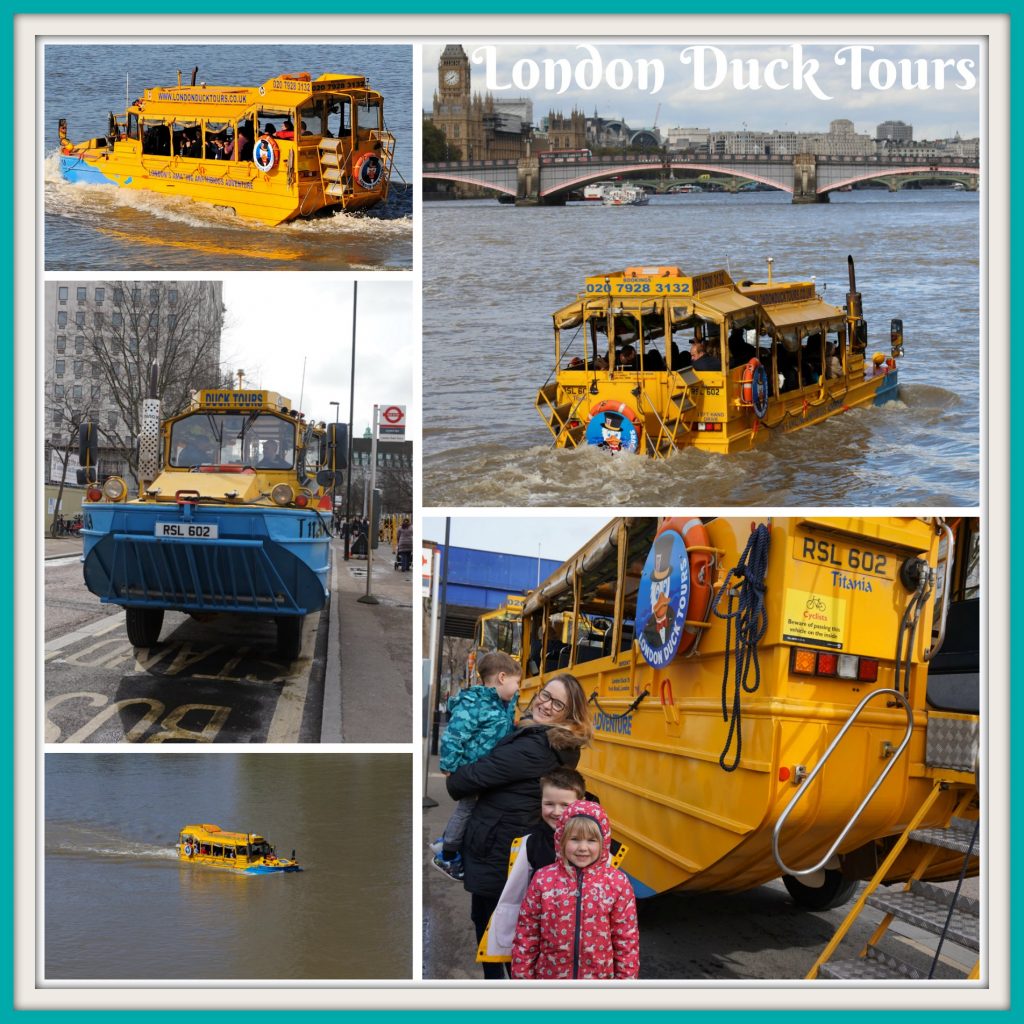 The whole tour took approximately 75 minutes and was an experience we will never forget as it was people's reactions to seeing us in the Duck that was most fun to watch!