It has been the most amazing week!
Back in June I entered a competition at Britmums to win a holiday with Mark Warner, and this was the week 11 other bloggers and I got to fly out to their flagship resort, Levante in Rhodes to sample everything they have to offer.
I had been a little worried that I may have had to cancel as Sebastian took so long to get over his bug, but he finally beat it on Sunday.  Hubby took a couple of days off work to look after the other kids to enable me to go and it was so good I want to take all the kids back for a holiday.
I cannot wait to tell you all about it, we went sailing, kayaking and even for a spin on an inflatable sofa, but for now here are some of my favourite pictures: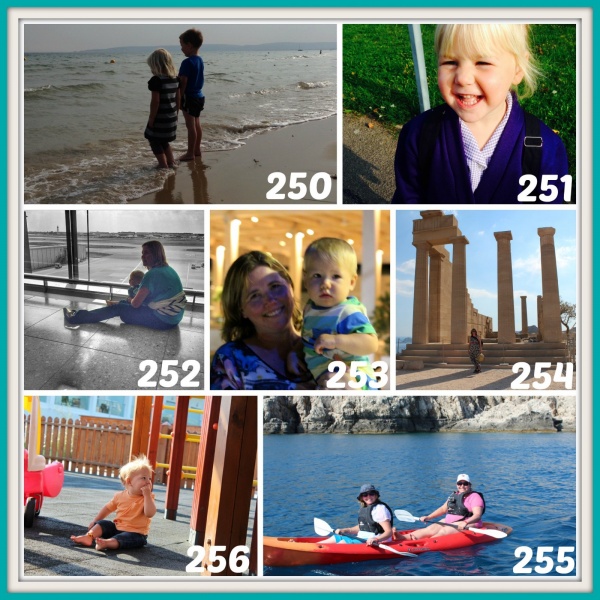 250.  Paddling in the sea at Canford Cliffs
251.  Eliza's first day at pre-school
252.  Watching the planes at Heathrow Airport whilst waiting for our flight
253.  Enjoying an evening out with some great company
254.  Visiting the Acropolis at Lindos
255.  Kayaking with Monika from Mumonthebrink
256.  Making the most of our last morning and playing in the park