Today we were invited to the Piddle-under-Puddle annual Christmas party and were promised everyone would be there.
Joanne from Charliemoos and I arrived at the Lighthouse Poole with 7 very excited children and were shown to a small, intimate theatre called The Studio.
Before we got to go inside everyone received an invitation to the Piddle-under-Puddle annual Christmas party which had some activities for the children to do later including a spot the difference, colouring and a maze.
The Studio was the perfect size for a small audience and the show was fully interactive with magic spells, dancing and even helping decorating the village hall of the party.
The show is centred around Otto, played by Oliver Grant and the Robin and Maggie, both played by Lynne Forbes.  Maggie was busy organising the Christmas Party and everyone was invited, well nearly everyone … Otto would like to go, but he's just too shy.
Then one day a robin flies in through Otto's window and changes his life forever.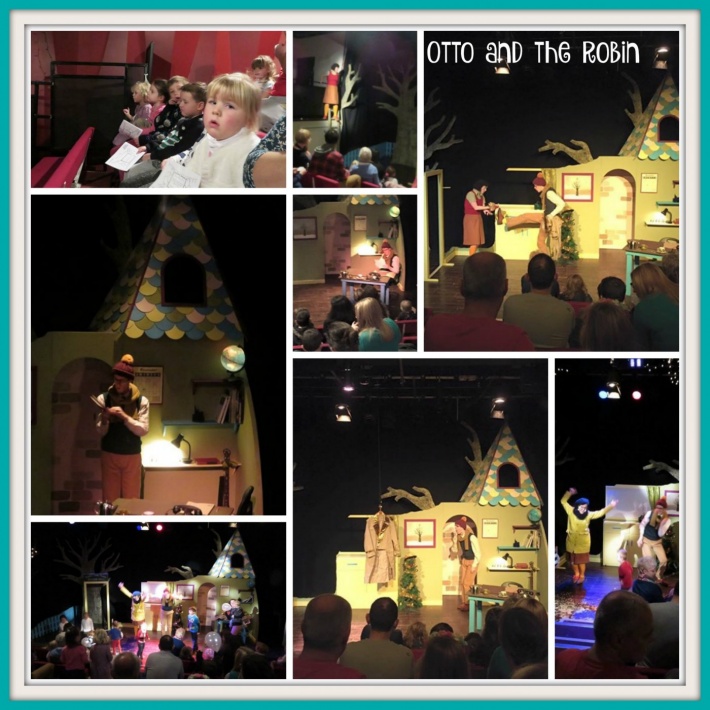 Otto the Robin is a quaint winter tale of making friends and overcoming our fears filled with festive cheer, fun songs and gorgeous puppetry. The beautiful handmade Robin is the star of this family show from Dorset based Angel Exit Theatre and delighted both us and the children. Even Sebastian, who can be a little shy, was up and dancing.
Both Otto and Maggie made the children feel special by talking to them throughout the production and Otto even commended Isaac and Charlie on their Christmas jumpers. The best bit of the show was at the very end when the children were invited into the stage to join in the party, complete with snow and meeting the cast afterwards.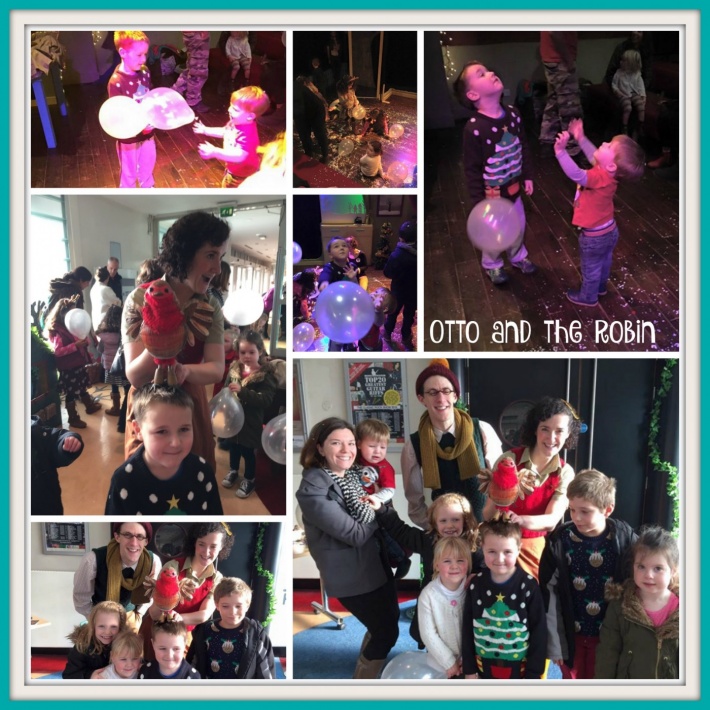 The show is aimed at children aged 8 and under and it is the last day of performances tomorrow, with shows at 11am and 2pm. A perfect Christmas Eve treat and tickets are still available.