Most people booking a holiday to Walt Disney World in Florida would be planning for months, reading reviews and getting hints and tips on things to see and do but we had just a few days notice before our trip.
I have to say that the staff were amazing and more than happy to answer any questions we had and wearing our "1st time at Disney" badges certainly helped, but here are the things I wish I had known before our trip:
1. The My Disney Experience App
Available on iTunes and Google Play this app is the ideal companion for any visit to Walt Disney World, but be warned, it does drain your battery on your phone so I would recommend taking a powerbank for any on-the-go phone charges.
It is simple to use, simply create an account and you can manage your booking, plus it will give you opening times, park maps, parade times, locations of rides, real-time queue lengths, allow you to book restaurants and ride fast passes and display any photopass photos you have had taken.
2. Magic Bands
The magic band is a watch-like band you wear on your wrist which is linked to your My Disney Experience account. You use it to unlock the door to your room, gain entry to the parks, get your photo pass pictures, gain fast pass access to rides and even pay for your meals.
We were allocated grey ones, but you can request different colour ones before you arrive or pay extra for themed ones which are available in the shops on site. Plus, they are fully adjustable to fit both children and adults!
3. Fast Passes
The FastPass+ system is better than any we have in the UK by far. Not only is it free to use, but it lets you reserve access to select attractions, entertainment and more up to 60 days before check-in when you have a Walt Disney World Resort hotel reservation (30 days in advance with standard entry tickets).
You are given three FastPass+ per day initially, so book three early ones and once they are used you can book three more. Most rides were bookable when we were there, however, new ones such as Pandora; Avatar Flight of Passage and the Na'Vi River journey were fully booked throughout our stay, so I would advise you book these before you get there.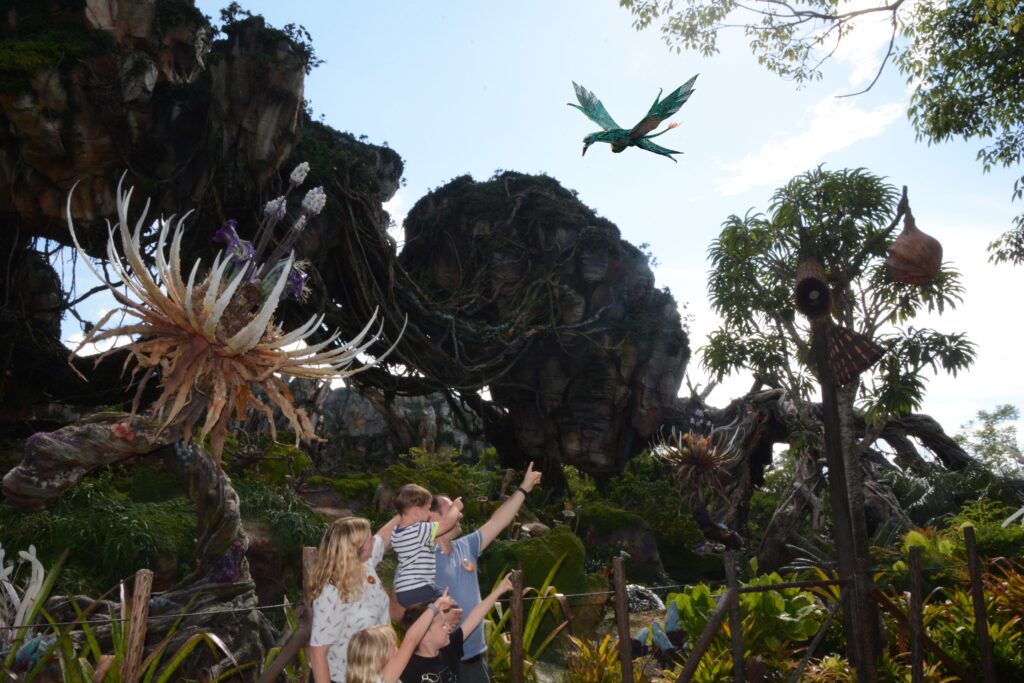 To use the FastPass+ system, simply scan your Magic Band at the fastpass touch point – simple!
4. Dining Plan
I have to admit that the dining plan confused me at first, but that is possibly because we had been travelling for 13 hours when the member of staff was trying to explain it to me.
It is, however, a great value way to budget for meals whilst you are staying at Disney and is the equivalent of staying half board and is FREE for holidays booked by 19th October 2017, for stays from 1st January 2018 to 30th November 2018.
For each night of your stay, each guest receives:
1 waiter service meal
1 self-service meal (can be used for breakfast or lunch)
1 non-alcoholic drink per meal
2 selected snacks
Refillable mug (can only be used at the hotel)
There are over 100 locations to choose from and character dining is included with the waiter service meals. Self-service meals are great for casual dining or pit stops in the parks and snacks are available at Quick-Service restaurants and outdoor food carts throughout the resort, including drinks, popcorn, crisps, ice cream, sweets, biscuits and fresh fruit.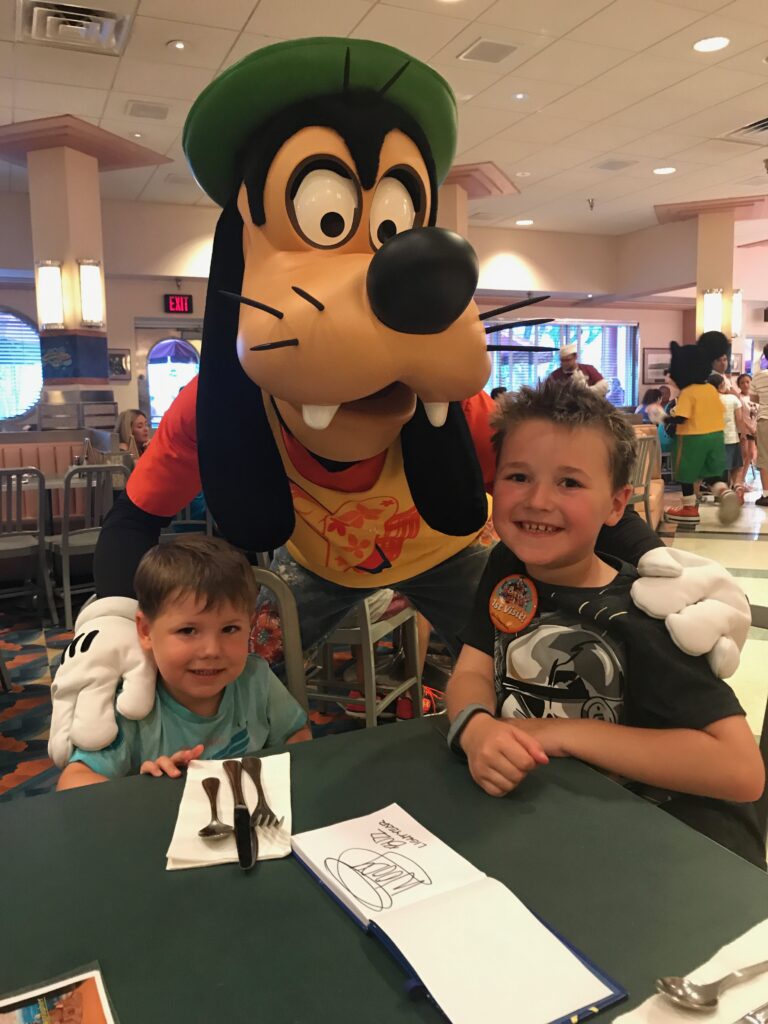 In fact, we didn't have to pay for extra food for the entire time we were there.
Epcot had the best variety of food as they had traditional restaurants in the World Showcase area from Norwegian, where we enjoyed a meal with the Princesses, to Chinese, Japanese and even a traditional English Pub – the Rose and Crown.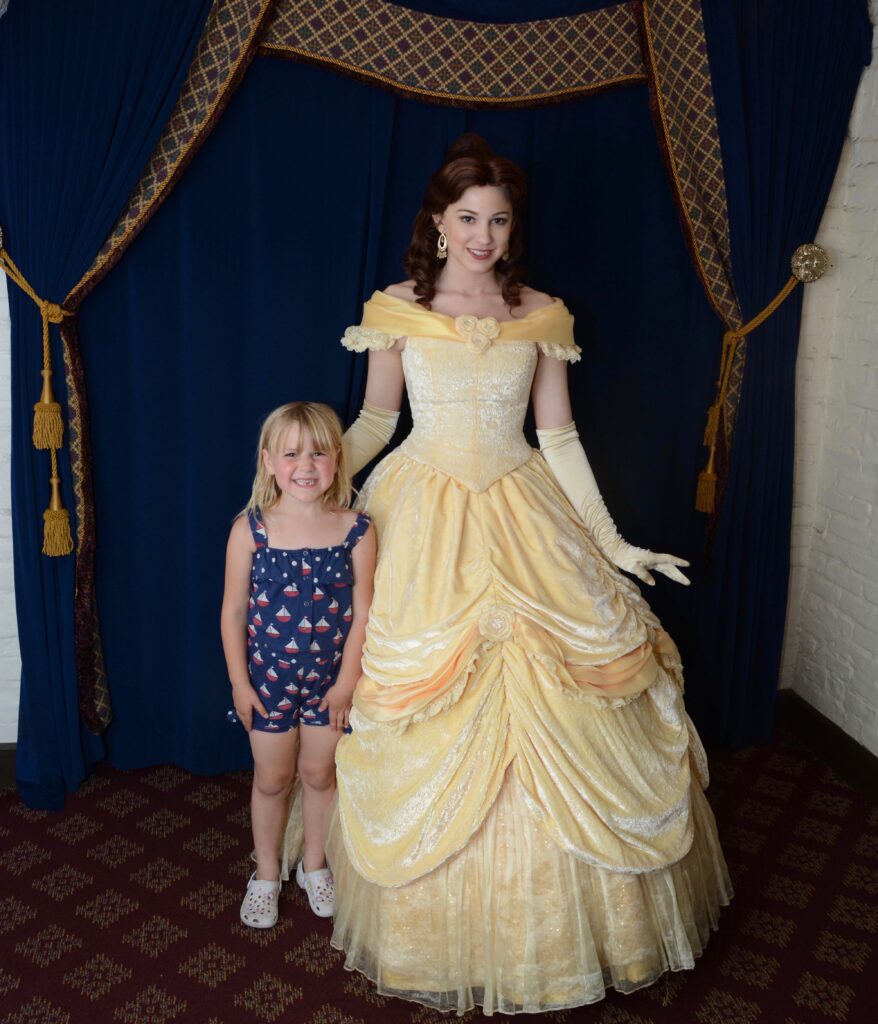 Throughout the park we had the option of many different foods and the kids enjoyed things from Nachos and Chilli, chicken strips, pizza, burgers and salads.
Tips: You are expected to tip between 18-20% at table service restaurants and this is displayed at the bottom of your dining plan receipt. It worked out approx $30 for the five of us at each table service meal. There's no need for tipping at counter service venues.
5. Disney Memory Maker
Getting photo's of all the family together is always a challenge as one of us is always behind the camera. Disney's Memory Maker solves this and is something that a lot of english theme parks could learn from and costs an additional $149.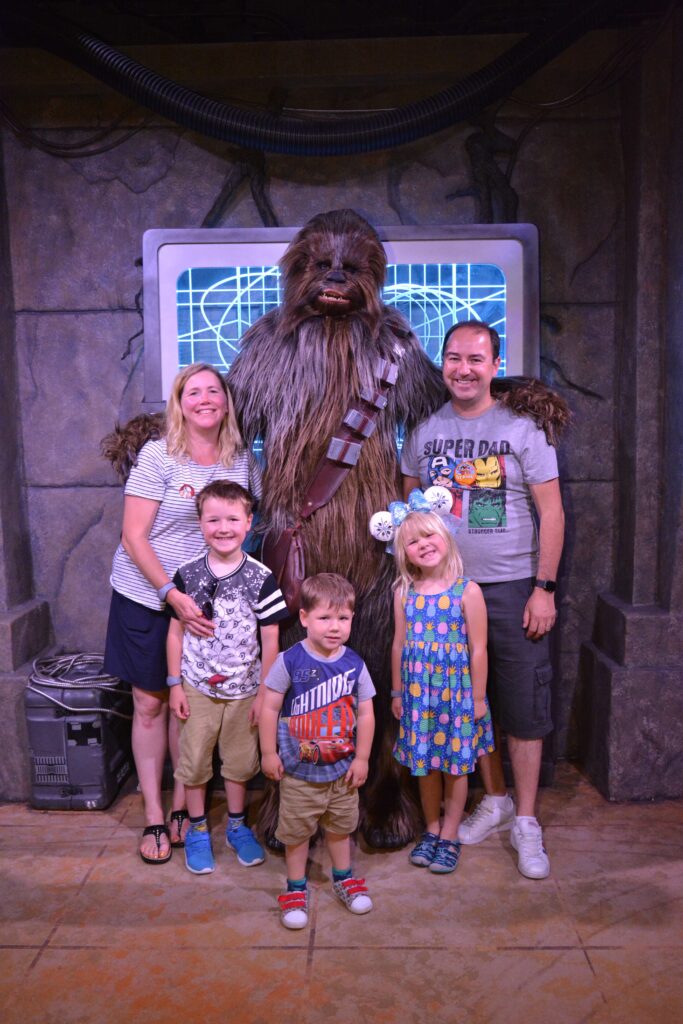 It is an incredible new way to enjoy unlimited digital DisneyPhotoPass photos captured at hundreds of locations throughout Walt Disney World Resort, including select attraction and dining locations. We had pictures taken all over the parks and the photographers are easy to spot in their uniforms.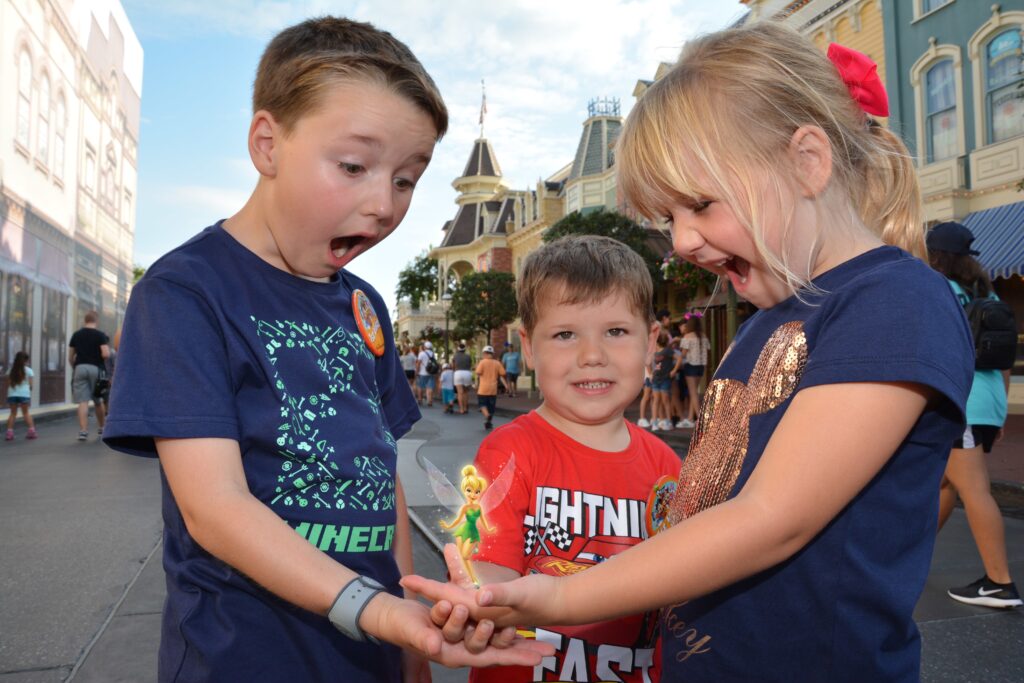 The photos are conveniently connected to your online Disney account with a touch of your MagicBand or card and you can even have Magic Shots one which featuring Disney Characters and effects, added to your photos.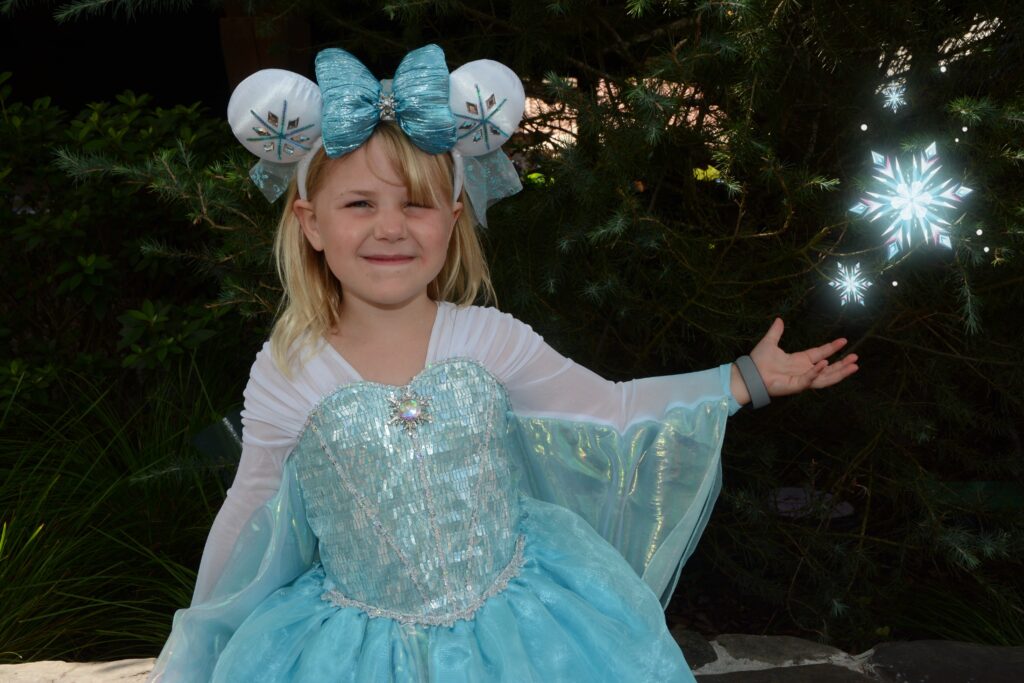 6. Travelling between parks
Did you know that Disney World is occupies 47 square miles – the size of Greater Manchester?
Disney provide buses to and from each resort from each hotel which run approximately every 20 minutes. I cannot fault the service at all, the buses were fully air-conditioned and each driver we met was happy and jovial. They do get very busy though, especially at the beginning and the end of the day, but the adults always gave up their seats for the kids.
If you want to travel between Magic Kingdom and Epcot, there is also the Monorail system which operates between the two and some of the Disney Deluxe resort hotels.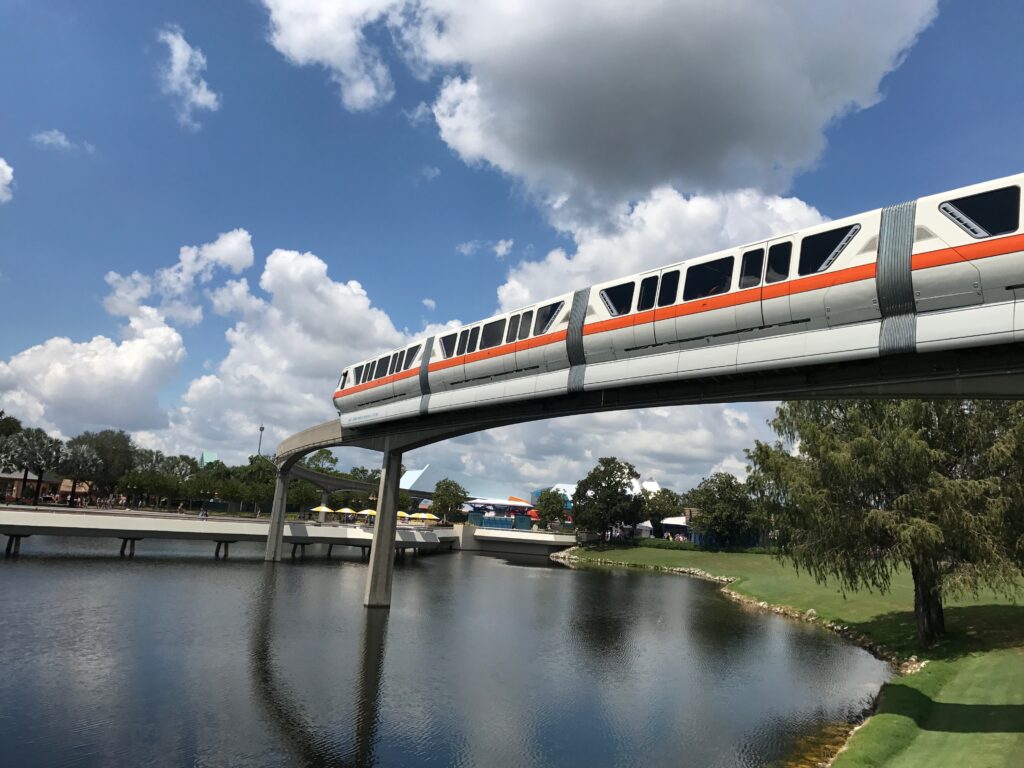 7. The Weather
One thing I was worried about before our holiday was the weather as August is hot, hot, hot in Florida.
Disney know this and I was surprised to see that most queuing areas were not only undercover, but also had giant fans to keep the air moving and you cool. Indoor rides were all air-conditioned and if you were starting to get too hot, sitting in a cool theatre for half an hour for a show was the perfect way to cool down.
Even shops and the toilets (restrooms) were air-conditioned too, plus cold water was available at water fountains throughout the park.
I have heard stories about the rain in Florida and we did see heavy showers and thunderstorms most afternoons, however, not only is it a relief from the heat, the rain is warm so is actually quite pleasant and apart from one afternoon, they last less than an hour. We did buy poncho's for the worst showers though as it is far too warm to wear rain jackets.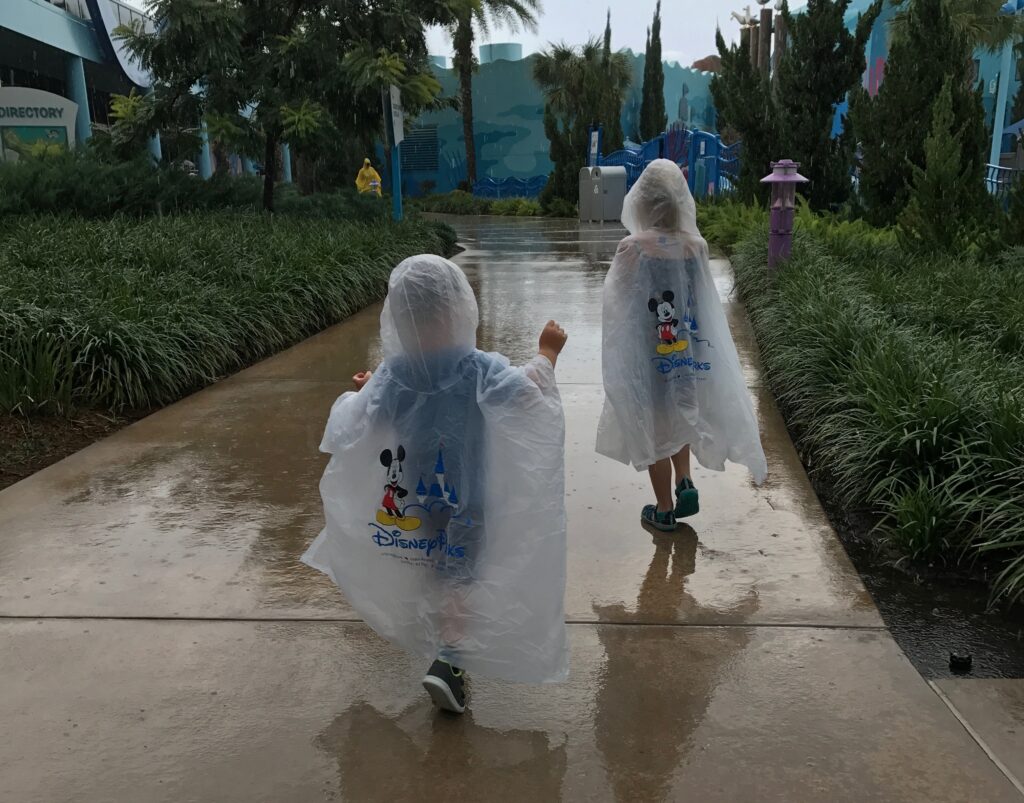 8. Plan Your Stay Around Extra Magic Hours
On designated days, the Disney parks open early or stay open later for guests staying at Disney Resort hotels. These are called ExtraMagic Hours. Plan your stay with these in mind and you will get crowd-free access to the best rides. We walked straight onto three or four during this time and it is also the best time to book the Jedi Training Academy.
9. Take a Buggy
Sebby is 4 and can walk quite a distance but by day 3 he was shattered and wanted carrying everywhere.
Disney is hard on everyone's legs, especially when cramming it into seven days like we did, so I would recommend you take a buggy or hire one. It costs $15 per day for a single and $30 for a double and was a real blessing.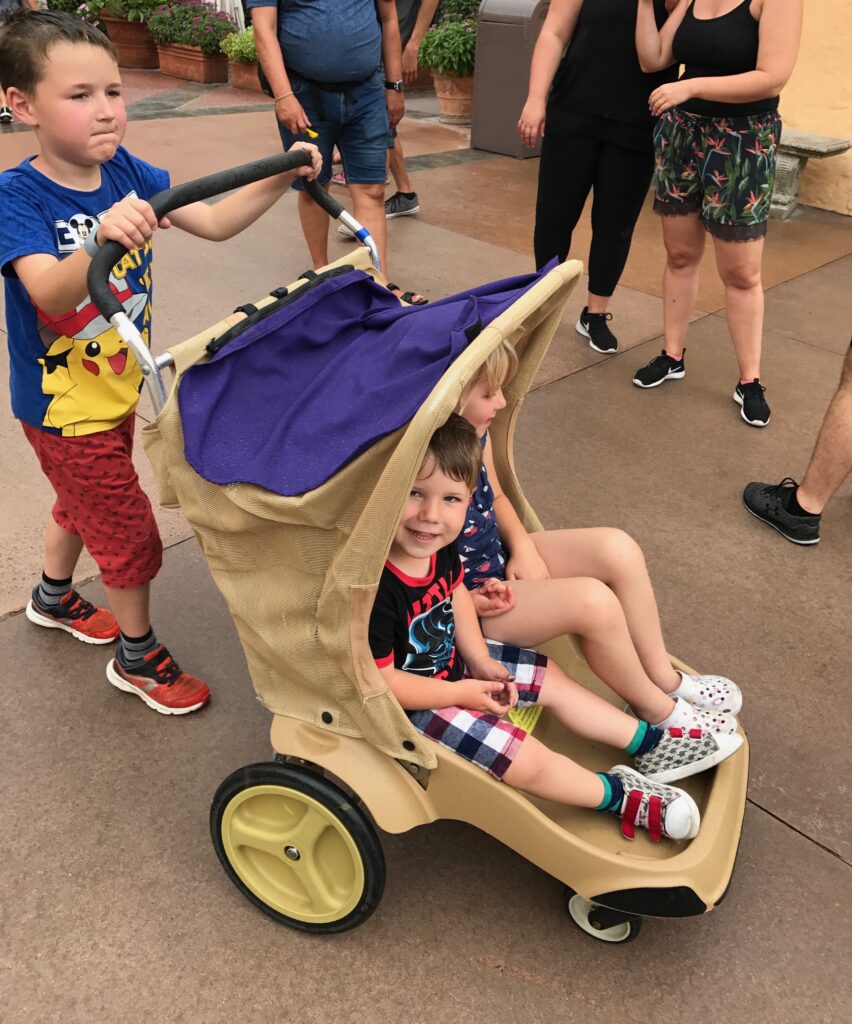 Even with the buggy, Sebby was asleep by the time the evening shows were on and we still had to carry him from the park entrance back to the bus, but it really saved our shoulders!
10. Take a break!!
If there is one thing Disney is, it's full on!
On days in the main parks, Magic Kingdom, Epcot, Hollywood Studios and Magic Kingdom, we were at breakfast at 7am and in the parks for magic hours by 8am up until the evening shows, meaning we were not back at our hotel until 10pm most nights.
Most people have two weeks to enjoy a Disney break and I would strongly recommend that you take a day to relax in between park visits, or go for half a day and return to the hotel in the afternoon to chill by the pool, as it did get to the stage where the kids were very tired and grumpy!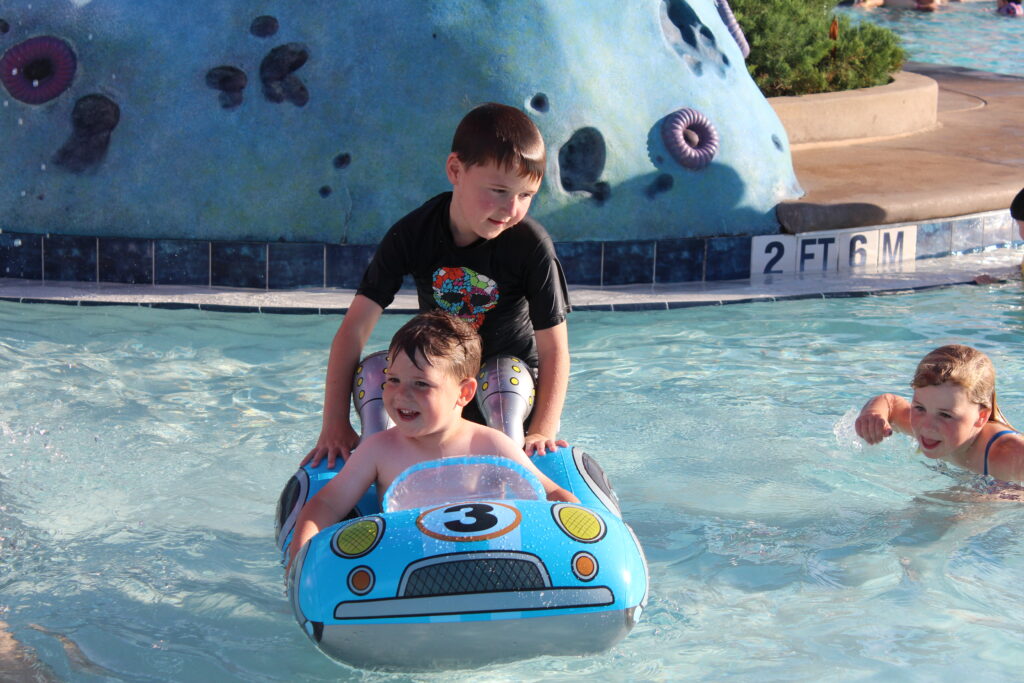 Our hotel, the Art of Animation had the largest resort pool in Walt Disney World and a large splash park area as well as a play park and a large outdoor cinema screen which shows some Disney favourites al fresco in the evening.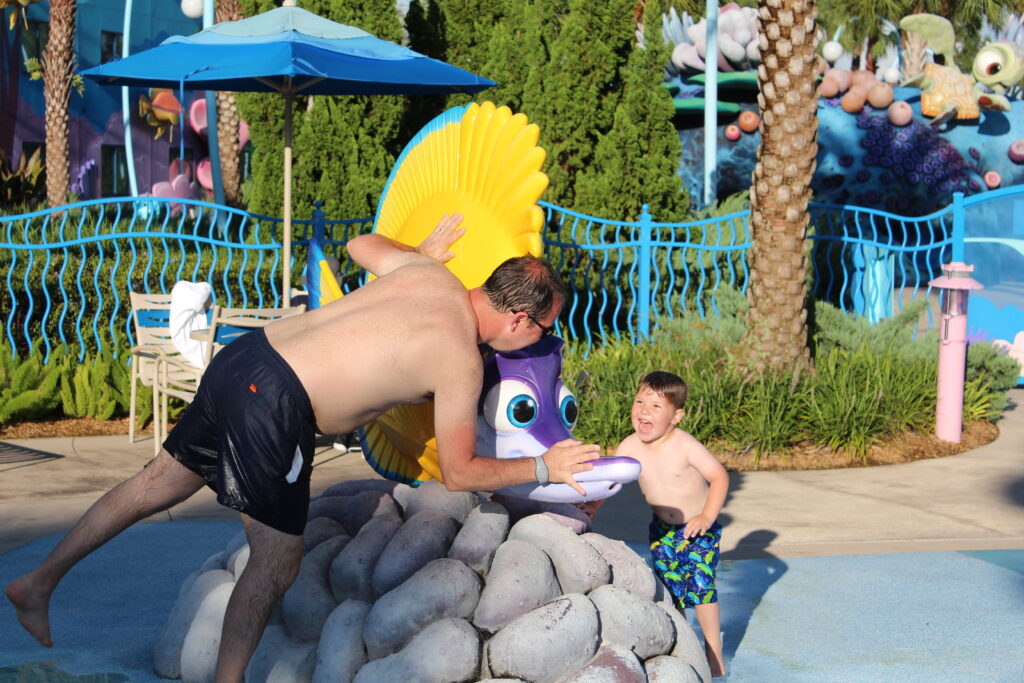 There are also two waterparks to consider too: Typhoon Lagoon and Blizzard Beach.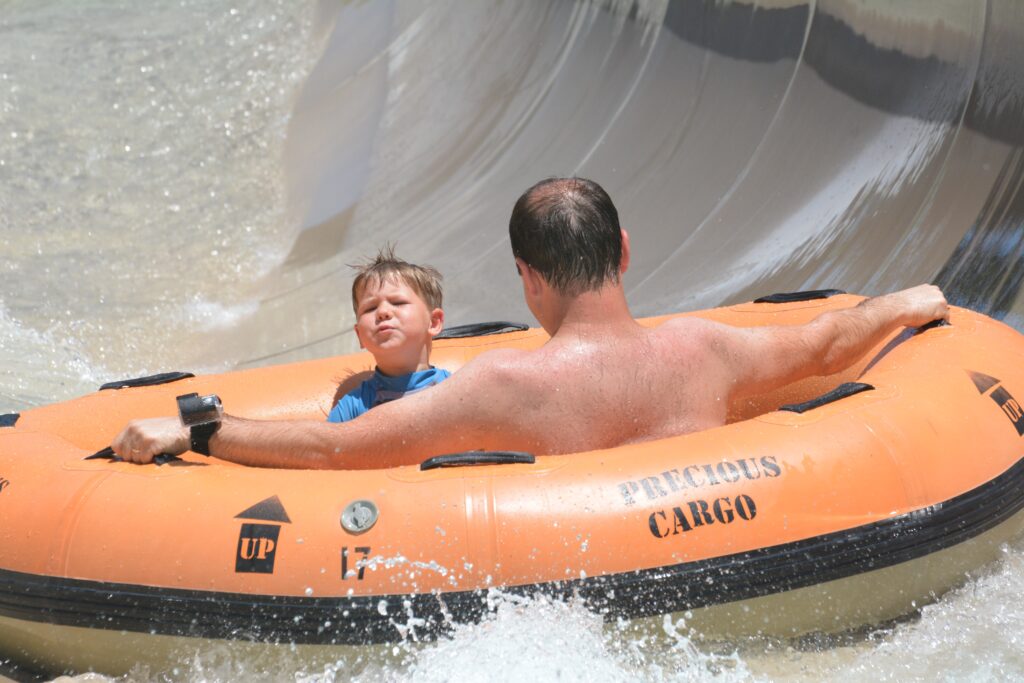 We visited Typhoon Lagoon and the kids adored floating down the lazy river, jumping over huge waves in the giant wave pool and playing in the splash park, whilst Hubby got to release his adrenalin side by hurtling down the huge water slides.
What do you wish you had known before a trip to Walt Disney World?
Disclaimer:  This post is in partnership with Walt Disney World and Mumsnet. I am a member of the Mumsnet Bloggers Panel, a group of parent bloggers who have volunteered to review products, services, events and brands for Mumsnet. I have not paid for the product or to attend an event. I have editorial control and retain full editorial integrity and all opinions here are my own.