Back in July 2015 we visited Portsmouth Historic Dockyard and found that there was so much to see and do that you could not fit it all into one day.
On New Years Eve we headed to Portsmouth to visit Spinnaker Tower and as we have annual passes to the dockyard we decided to head back and see what we missed back in July.
Our first port off call was HMS Warrior 1860 which was the fastest, largest and most powerful warship in the world when she was launched. She was Britain's first iron-hulled, armoured warship and the pride of Queen Victoria's Fleet with a combination of iron sides, which offered protection from the exploding shells and the ability to carry large guns, changed the nature of marine warfare.
HMS Warrior has been beautifully restored both inside and out and provides a valuable insight into what life was like onboard an elite warship from the Victorian era.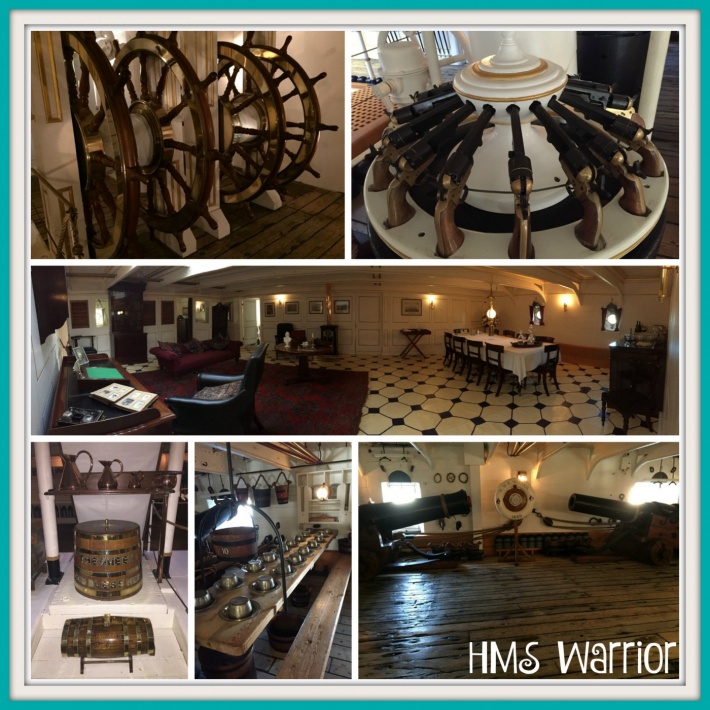 Once we had finished we had a bit of a breather and headed into Action Stations where the kids got to steam around the activity centre, fire (pretend) guns, fly helicopters in a simulator and try out some science experiments.
Last time we visited Portsmouth Historic Dockyard we looked around HMS Victory ourselves, stopping to ask the guides who were dotted around the ship questions. This time we had a set time to visit and went around on a small group with a guide that explained everything in fine detail. It was fascinating looking into the lives of those on board and I was surprised at how engaged Eliza and Isaac were – both asked lots of questions. Sebby on the other hand decided it was time for a snooze on Daddy's shoulder.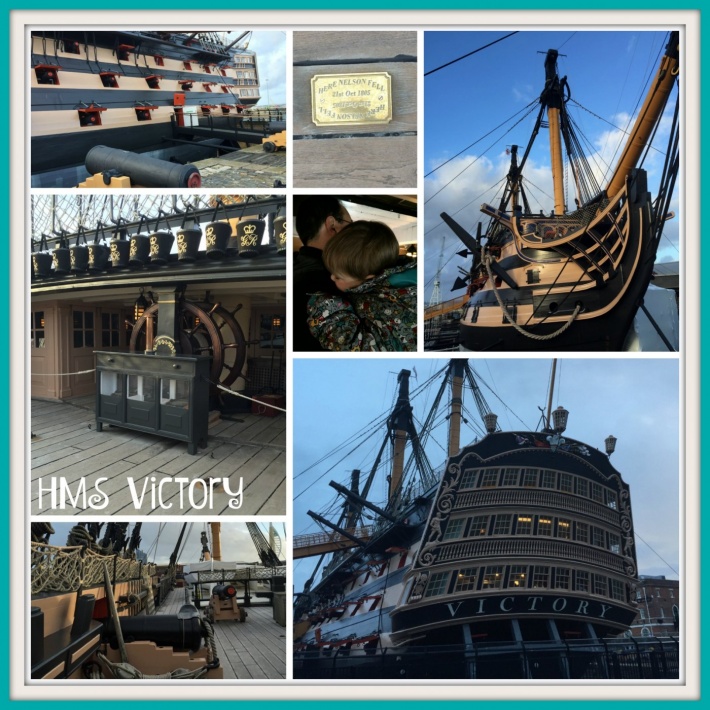 Our final ship of the day opened in August 2015 and was the HMS M.33 and the sole remaining British veteran of the bloody Dardanelles Campaign of 1915-1916, and the Russian Civil War which followed. The ship is one of just three British warships from World War I still in existence.
HMS M.33 was built in 1915 on the orders of the First Lord of the Admiralty, Winston Churchill. She was a floating gun platform designed to bombard coastal positions from the sea and she was a lot smaller than I initially imagined.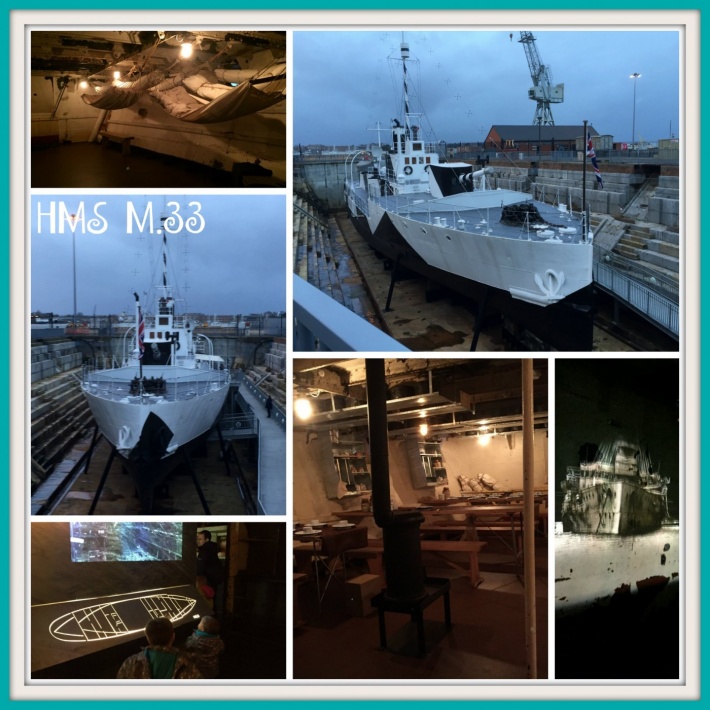 We were greeted aboard the ship and told some of her history and then were allowed to wander unaccompanied throughout the ship. We were warned that it was dark inside and at one point of the tour, there were videos being projected against the walls with loud acoustics of guns and warfare. I would have liked to stay and watch more of this as it was fascinating, but the kids were scared so we may go back and revisit when they are at school, but the kids were told to look out for the ships cat which kept them busy.
By now the weather was starting to close in and it started pouring with rain. We had planned returning to Spinnaker Tower to take in the view in the dark but the weather got the better of us, so we headed back to Action Stations so Isaac could do the climbing wall which had been too busy before.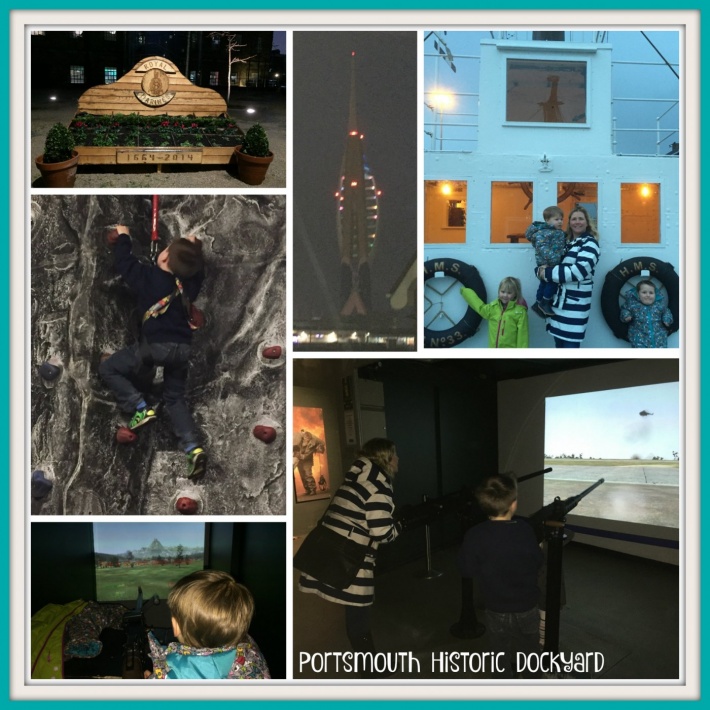 Of course the boys wanted to man the guns again so I decided to have a go too – strangely therapeutic blowing up pretend arm vehicles!!
It was a very wet and windy walk back to the car, but was a lovely way to spend New Years Eve and we ended the year as we started – adventurously!