Having a pet can be an important milestone for any child.
Pets can teach children responsibility and can help them become more caring, as well as helping the whole family to become more active and I have been working with Petplan Pet Insurance on their campaign to share "My pet story"
As a child I was terrified of dogs. I don't know where the fear came from, it was just there…….until I was introduced to Bonzo.
Bonzo was our beloved Irish Water Spaniel and was the most friendly, patient dog I have ever met and although it wasn't love at first sight, it wasn't long before he was my best friend.
Irish Water Spaniel's are a dog breed that do everything with a sense of fun. Created in Ireland as a water retriever, they are a gorgeous liver colour and have webbed paws which makes them excellent swimmers and they make excellent companions, especially if they live near a body of water.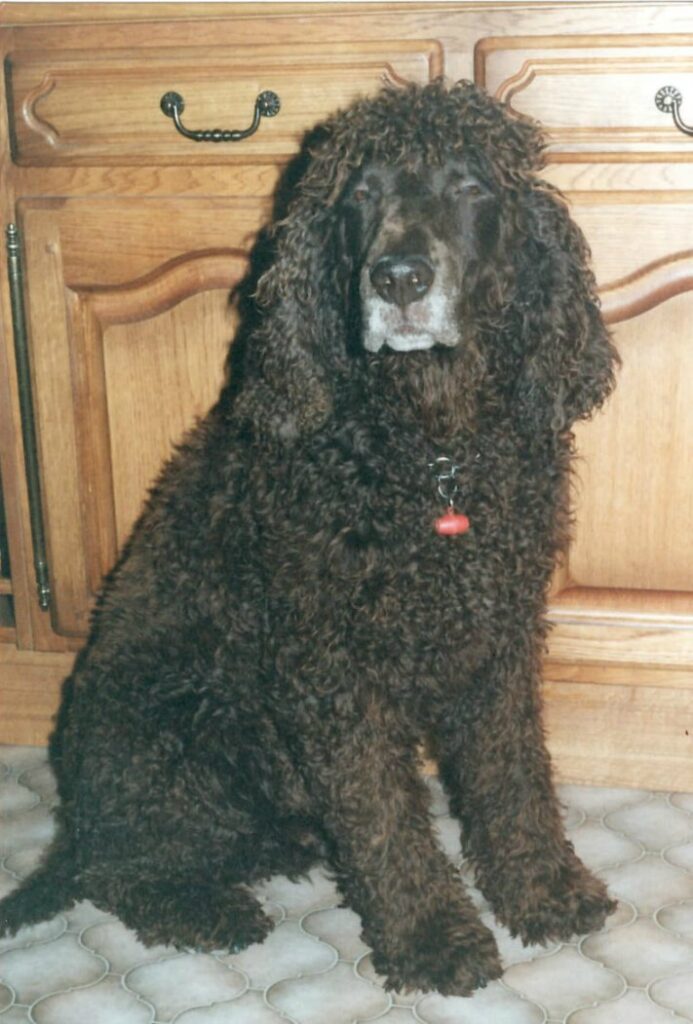 Bonzo brought so much love and enjoyment to the household as a whole and we loved taking him for long walks along the beach, where he often leapt into the sea coming home stinking of seaweed and 'wet dog'.
He was also a very well-trained gun dog and loved nothing more than going beating with us as a family. The job of a beater is a person who has the job of flushing birds such as pheasants or grouse from cover in woods and thickets in the direction of the guns and Bonzo thoroughly enjoyed leaping through the undergrowth and always used to come home covered in burrs, which we had to tease out of his gorgeous curly locks.
Despite being a gun dog, we often joked that Bonzo was a 'soppy apeth' as he would tolerate almost anything. I have lost count of the number of times we dressed him up in our clothes and my all time favourite look was "Jog Dog".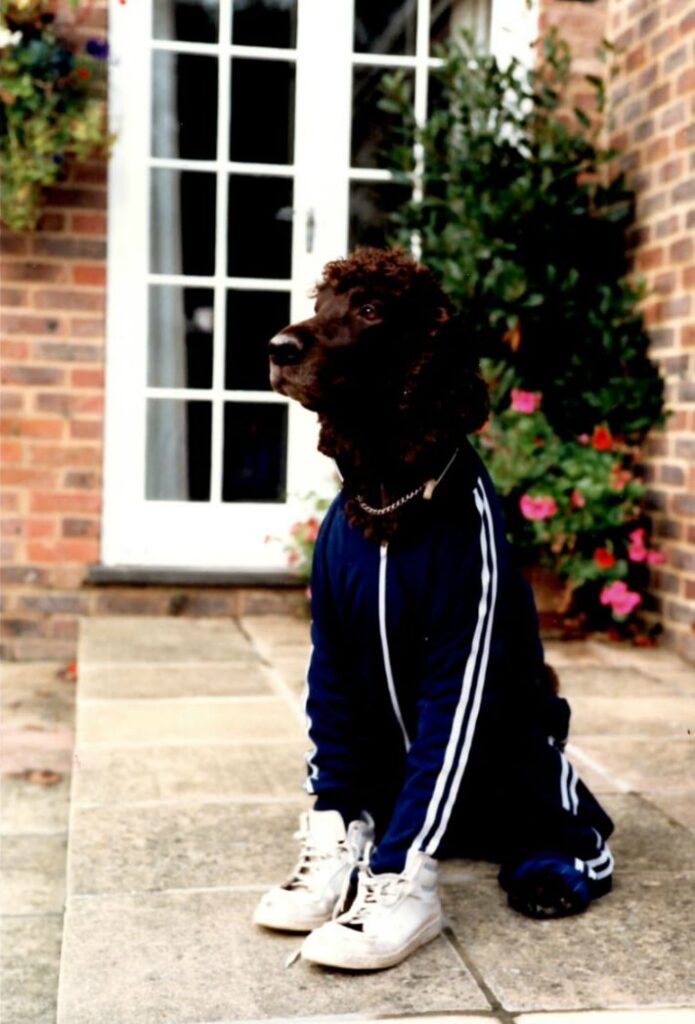 He was also a great protector of the family and one of my fondest memories was during the night of the great storm of 1987. We had a tree come down in our road and a policeman knocked on the door. Bonzo decided he was the enemy and sent him on his way with a nip to his nether regions. (Sorry Mr Policeman).
The best thing about owning a pet is their loyalty and he was there to listen when I was going through all those teenage angst moments, fights with my siblings or generally feeling low.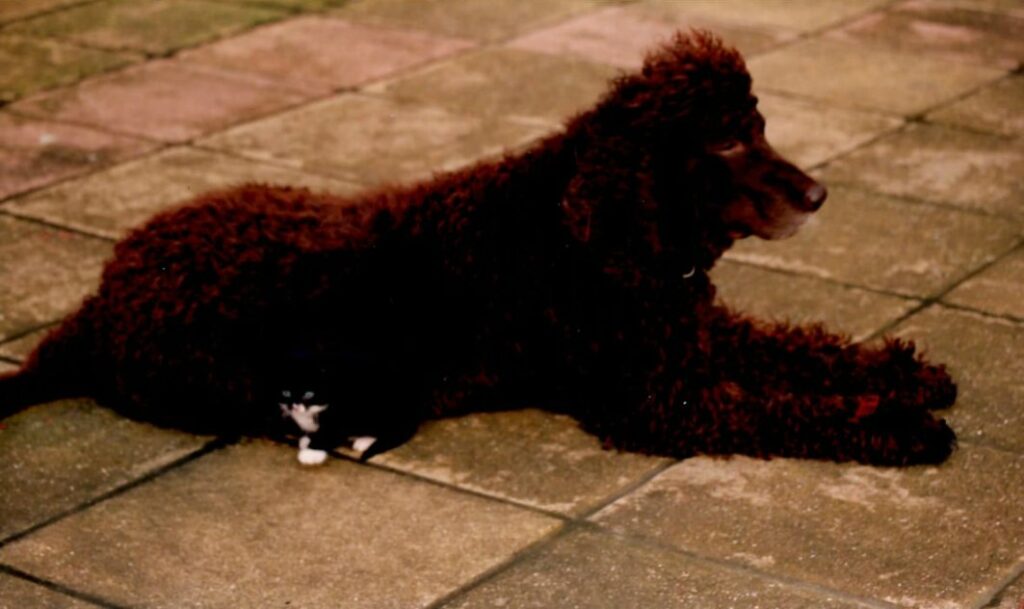 He didn't even bat an eyelid when our black and white kitten, Puddy, joined the family and although they were soon best friends, it quickly became clear that she was the real ruler of the roost!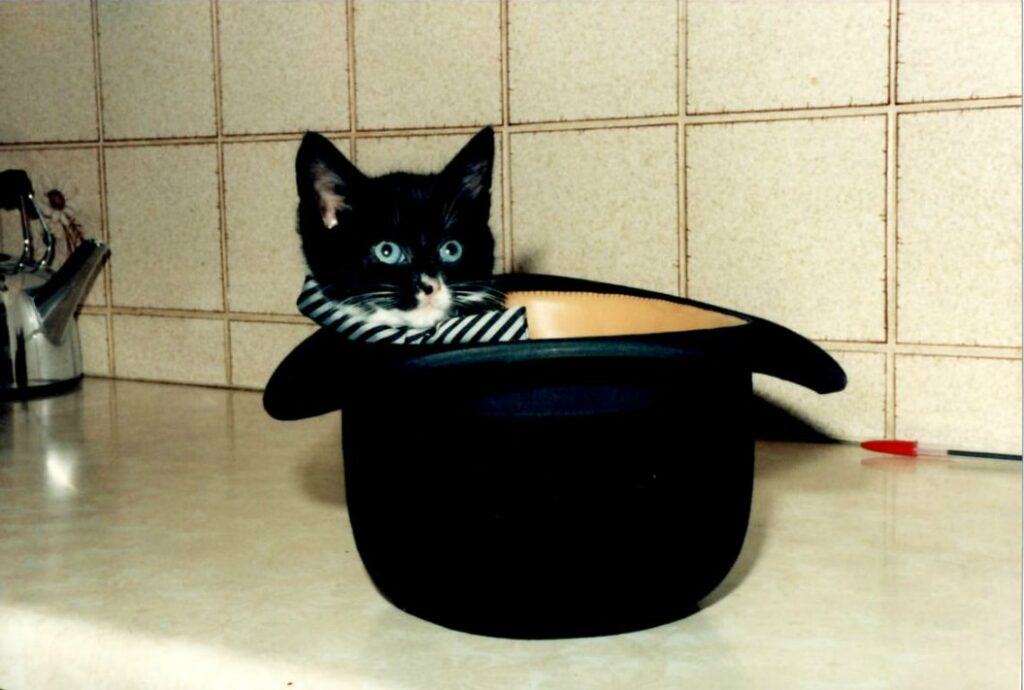 Like all pets, Bonzo needed veterinary care occasions which often seemed to involve his ears. He never looked as sad as when he had to wear a lampshade on his head!
Keeping pets healthy is an important lesson in responsibility and getting pet insurance is vital in this day and age. Petplan's priority has been to keep the nation's pets healthy and their owners happy since 1976, by offering the very best pet insurance policies and great customer service. They are one of only a few pet insurance providers to offer genuine 'lifetime' policies.
Bonzo was a big part of my childhood and I still miss his big brown eyes and him collapsing in front of me in the hope I would stop what I was doing and tickle his tummy. He taught me love, patience and how to deal with loss as I was devastated when he had to be put down due to ill-health.
Do you remember your first pet?
Disclaimer: This post is in conjunction with Petplan but all thoughts are my own