Last weekend we were invited to to the launch of Rainbow Dash Style & Groom at Happy Faces in Wandsworth.
Happy Faces is a children's hair salon that has the salon upstairs with hairdressing chairs that all the kids wanted to sit in, followed by two further floors with party rooms where the kids could get their nails painted, have glitter tattoos and most importantly get up close and personal with Rainbow Dash Style & Groom where they got to test out their hair styling creativity.
We started off downstairs where we were introduced to Rainbow Dash and the kids were quick to get started. Eliza demanded I put little plaits in her mane, whilst her and Isaac got stuck into covering her in stickers.
Rainbow Dash comes with a long mane of multi-coloured hair which children can be adventurous in creating new hairstyles on the mane before trying the look themselves. Also included are colourful Cutie Mark stickers, gems, hair beads, a comb, clips and bobbles.
Once we had created our personal style on Rainbow Dash, Eliza got to have it recreated on her hair and we headed upstairs for some girly pampering.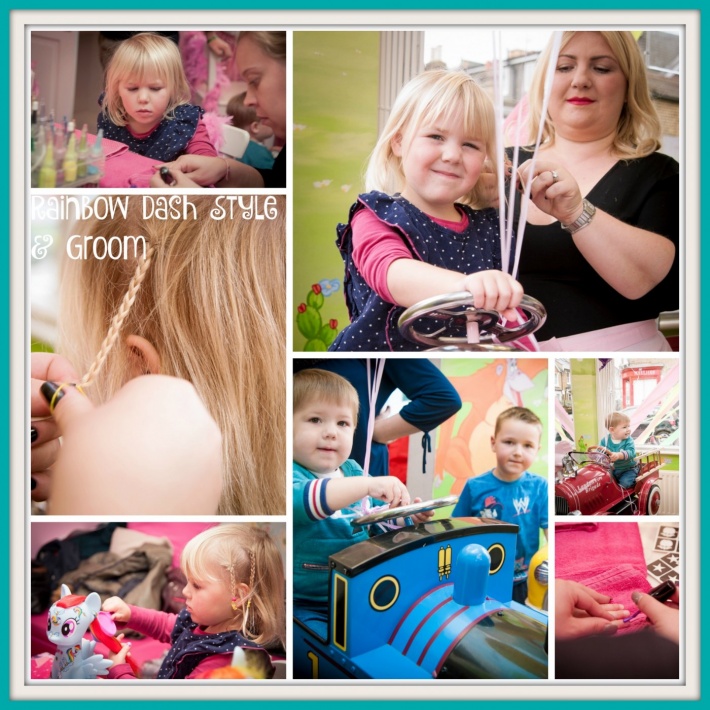 We had a lovely time playing with Rainbow Dash Style and Groom and catching up with some other bloggers and their girls. Poor Isaac and Sebby were the only boys there but gamely joined in and Isaac made Eliza a necklace out of all the beads he could find.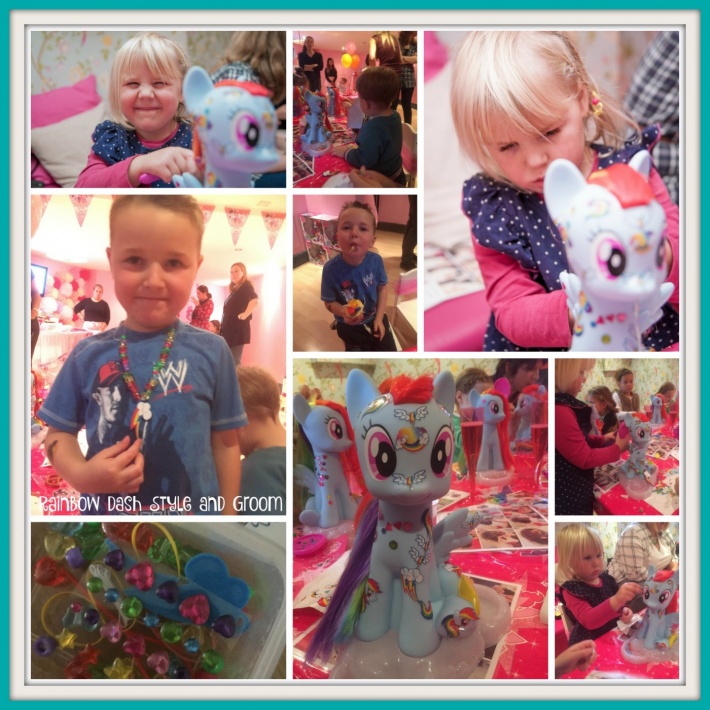 Rainbow Dash Style and Groom is a great take on popular styling heads and a must have for any My Little Pony loving girls! It is available from Amazon, Argos, Asda, Toys R Us, The Entertainer, Hamleys, Harrods, John Lewis, Very, Littlewoods, Tesco Direct, Smyths and Boots priced at RRP £24.99.