It has been the most wonderful half term holiday and I am struggling to just pick 7 photo's to share with you.
Back in December we found out we had won a holiday with Mark Warner and I booked it for Bodrum, Turkey for this May half-term partly to give Kian a break from his exams and as it is slightly cooler this time of year.  I wasn't sure the little ones (or me) would cope too well with heat that it can get to in the height of summer.
We flew out on Saturday 23rd May to their Sea Garden Resort to find the most stunning setting, filled with lots of things for us and the kids to do.  I cannot wait to tell you all about it, but for now, here is my week in pictures.
144.
What do you do on the first day of holiday?……………..Test the pool of course!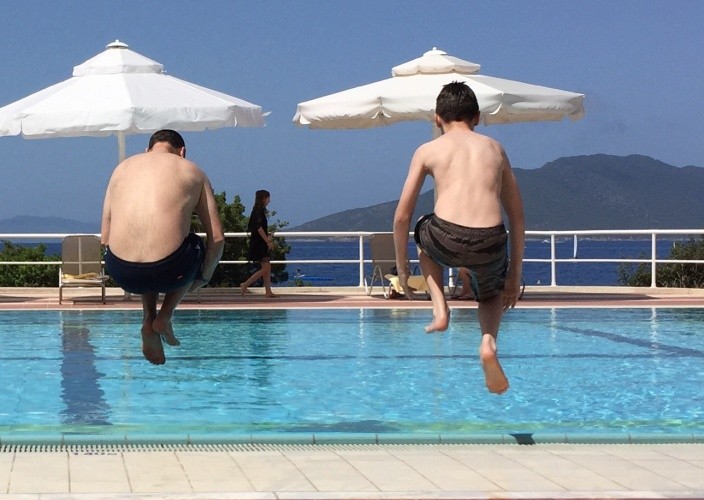 145.
Monday night was Turkish Night and we headed up to the hotel village, which they called Mini Bodrum, to find lots of local dishes being cooked and served in the street.  The food was delicious and the atmosphere electric with traditional music being played live.
146.  One of the highlights of the holiday for me was to see the kids confidence grow in the water.  Although they have swimming lessons every week, swimming daily has brought them on loads, especially Sebby, who adored swimming with Kian.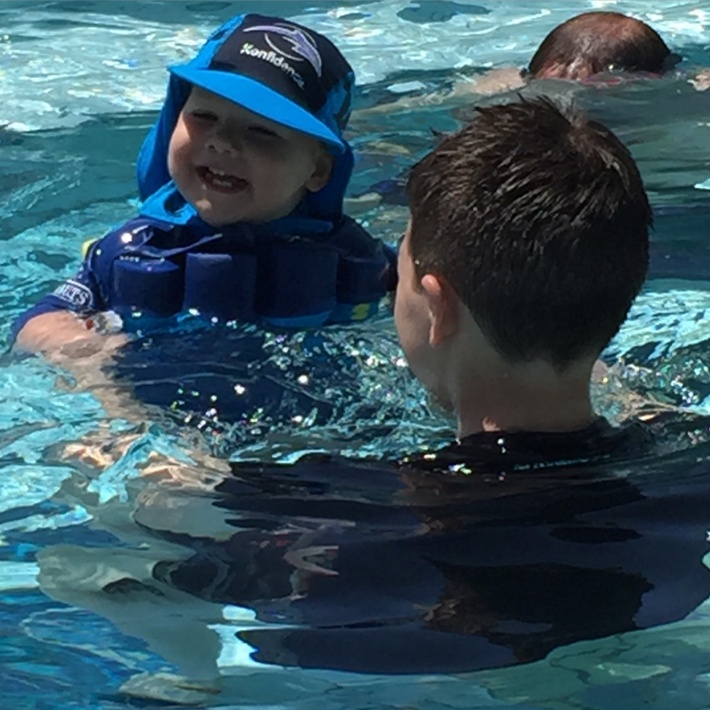 147.  The kids did clubs every morning which meant that hubby and I got some time to ourselves.  Kian did his RYA Level 1 Sailing course and the little ones alternated between sailing and windsurfing everyday.  Thank you to Kirsty for this photo of Eliza confidently standing on a windsurfer aged 4!!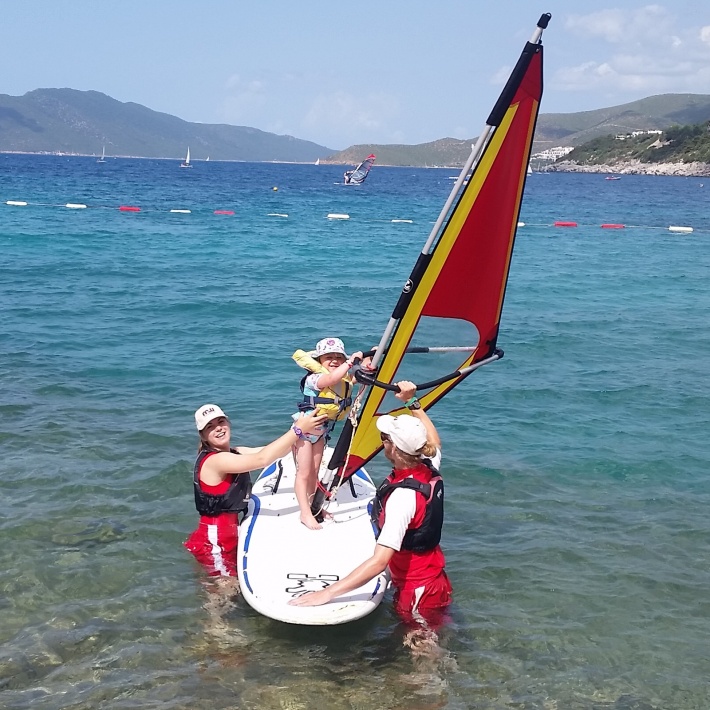 148.  One of the advantages of the kids spending some time in club is that Hubby and I got to have a go at activities ourself.  We went kayaking, windsurfing and sailing, but my favourite had to be our very first Scuba Dive which we took Kian along for too.  It was such an amazing experience that we did it twice and managed to spot many fish, seahorses and even an elusive octopus!
149.  Friday was a stormy day with Thunder, Lightening and heavy rain most of the day.  Thankfully it cleared in the evening and we headed out to Mini Bodrum to pick up some more nappies as with all the swimming we got through a whole pack rather quickly.  This was Kian and Sebby overlooking the resort.
150.  Sadly it was time to head home but we made the most of our last morning with our breakfast with a view, some swimming fun before getting changed and taking in the beach for one last time.