Sebastian turned 4 last week and like a lot of children his age, he loves watching the adventures of Chase and Marshall in Paw Patrol, so when I found out that they were visiting Paultons Park I knew that I had to take him along to meet them.
Paultons Park is one of the kids favourite days out. Home to Peppa Pig World and the Lost Kingdom it appeals to children from the age of 1 up to about 12 years with a mixture of stunning gardens, animals to see, gentle rides and slightly more thrilling ones for the more adventurous.
We were season pass holders for a few years and knew it was going to be busy as we timed our arrival time for opening time and people were already queuing to get in to the car park. With security threats top of the headlines at the moment, we also had to queue to have our bags searched before being allowed entry.
Once inside it was clear that everyone was heading to see their Paw Patrol heroes first so we took the opportunity to visit the dinosaurs in the Lost Kingdom first and got on every ride without having to queue.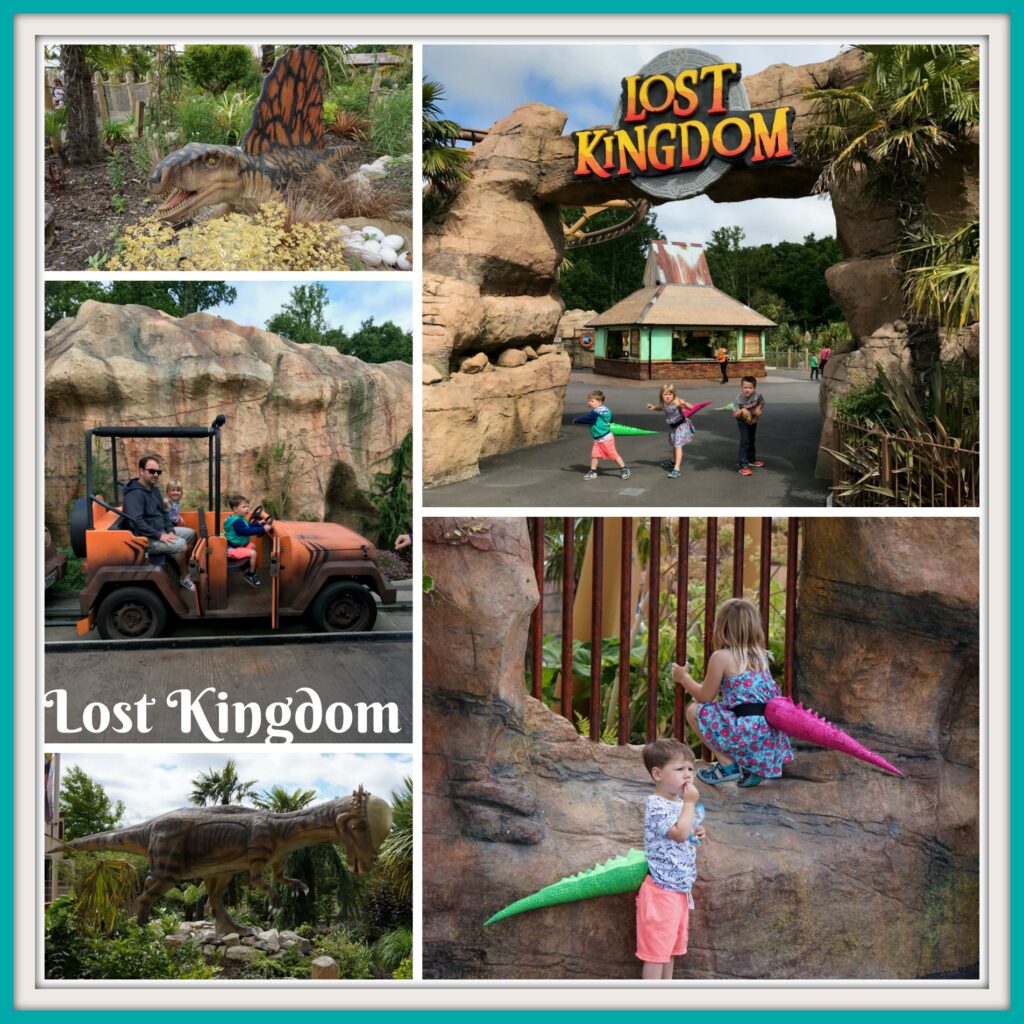 We have been trying to get Isaac on a rollercoaster for years with no success, but after finding his inner adrenalin junkie at Folly Farm a couple of weeks earlier he decided, after a little persuasion, to brave Flight of the Pterosaur with Daddy.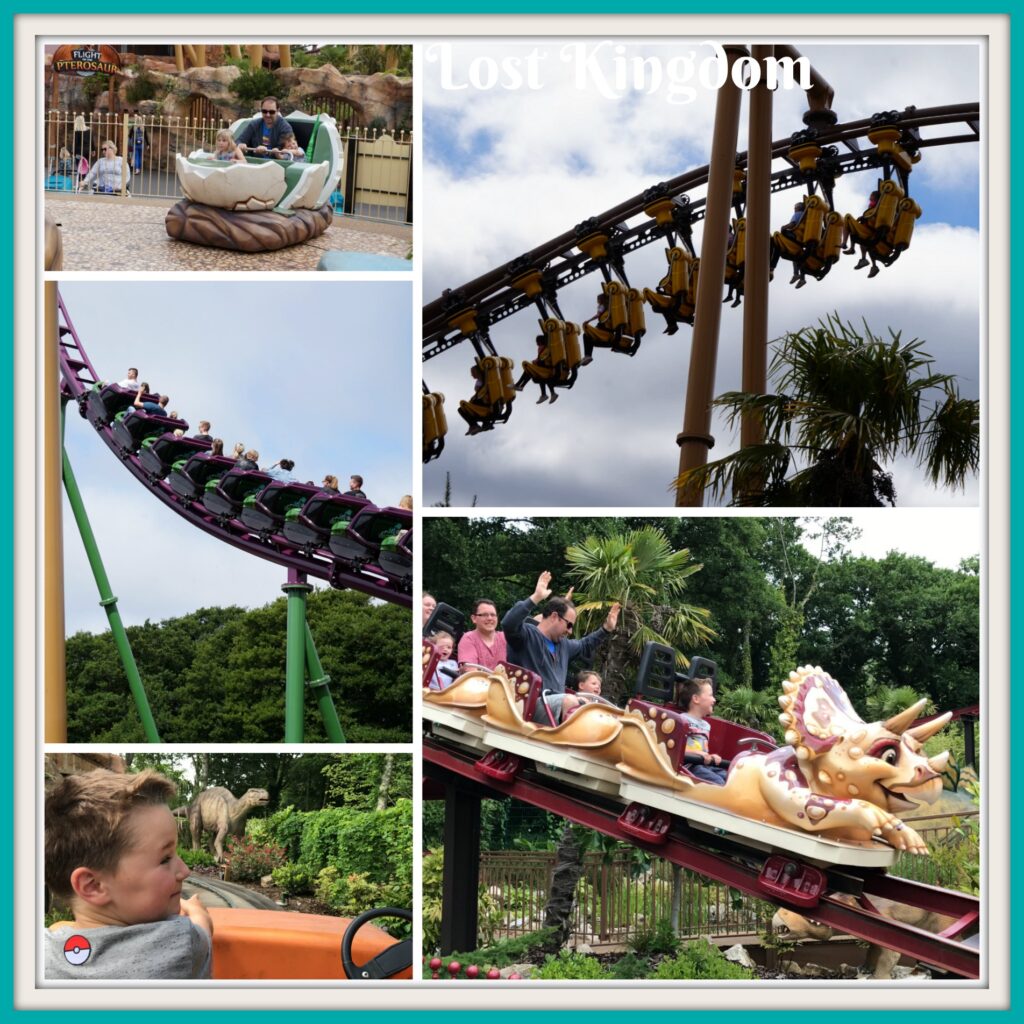 He was a bit unsure at first, but he cracked it and then took Sebby on Dino Chase, before braving the larger rollercoaster again with me, whilst the little ones played in the park.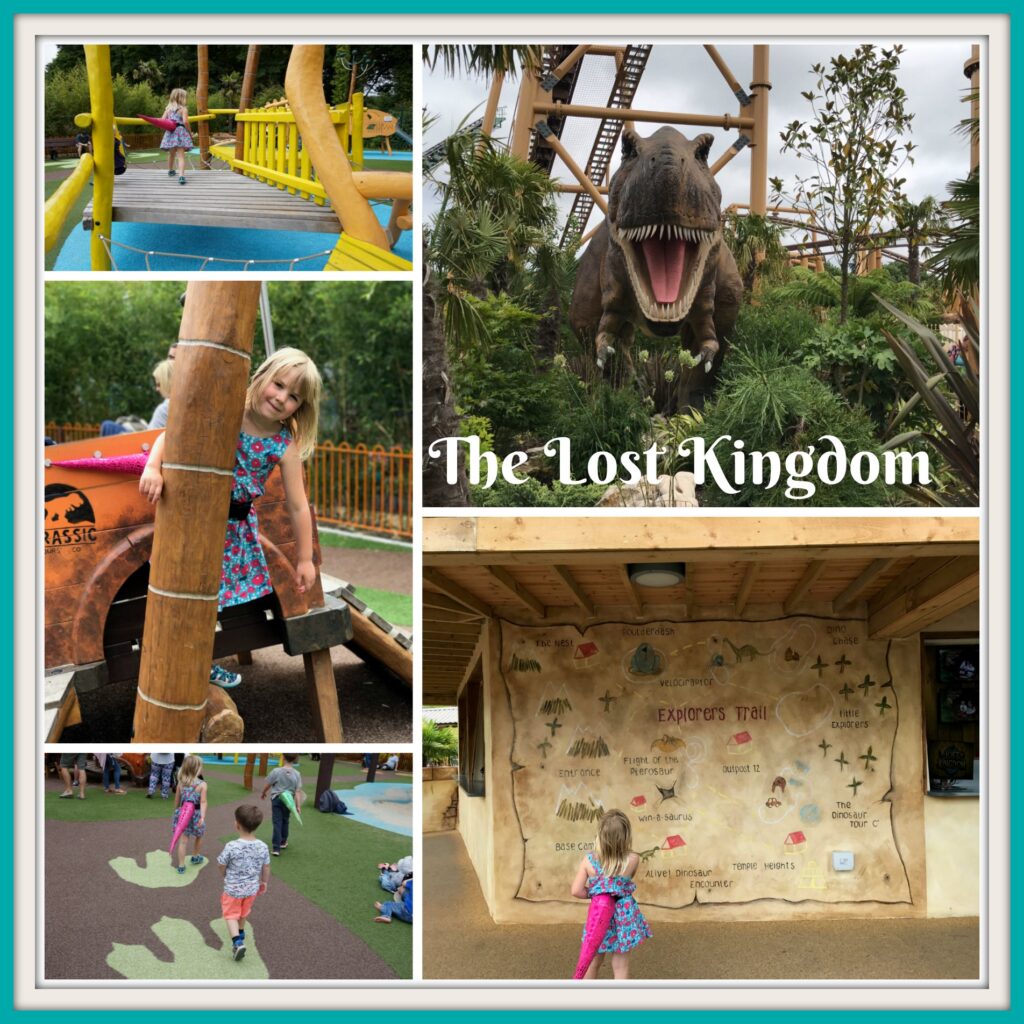 By now the queue to see the Paw Patrol characters stretched past the splash park and all the way up to the gardens by the Cobra rollercoaster, where they were holding the meet and greet with Chase, Marshall and the children. We wandered up the queue to see exactly where it was being held and arrived just as Skye came out to say 'Hello' to the crowd who were waiting.
After seeing the size of the queue, we consoled ourself that at least Sebby had met Skye and headed off again with the promise of more rides in the park and Peppa Pig World.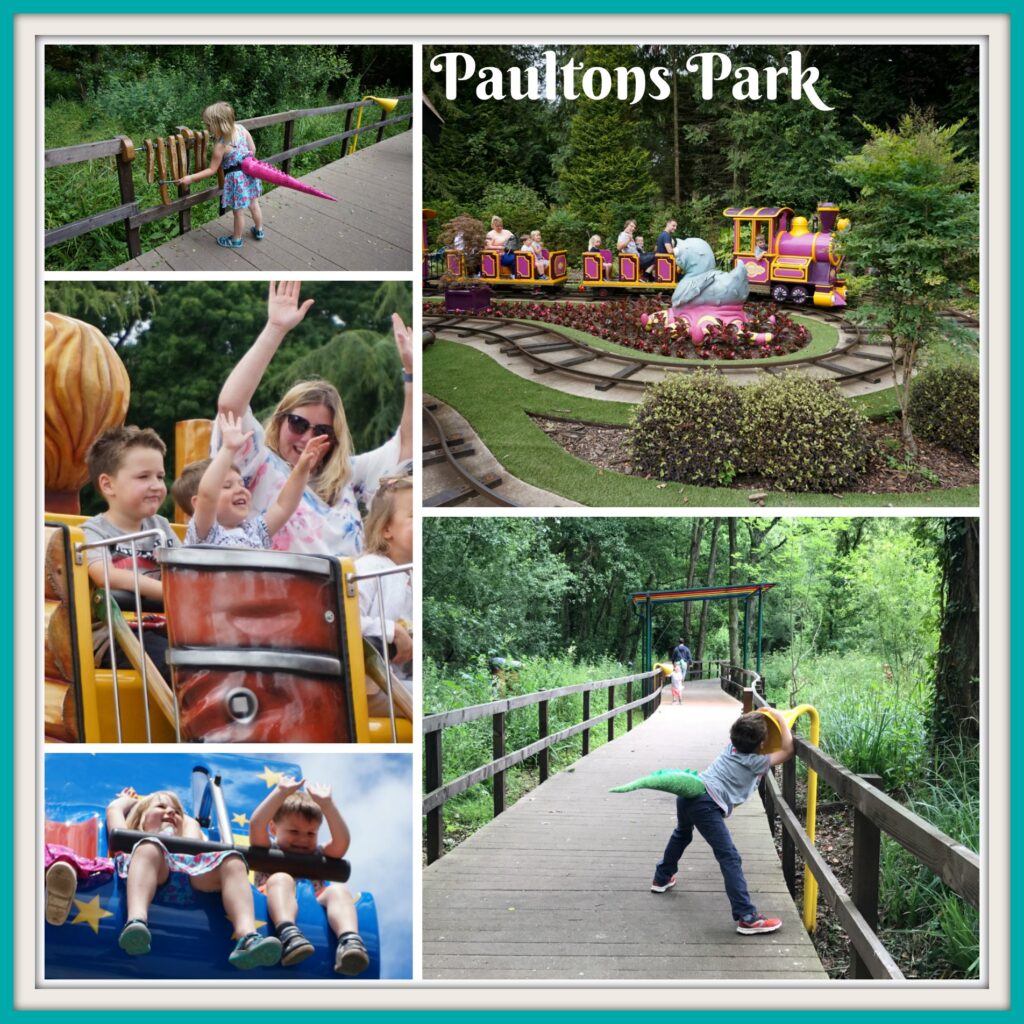 By now it was lunch time, so we headed to the Wild Forest restaurant, who serve a delicious range of hot and cold food, for a bite to eat and were surprised by how empty it was. Our food came out quickly and was freshly cooked and the best we have ever had at a theme park.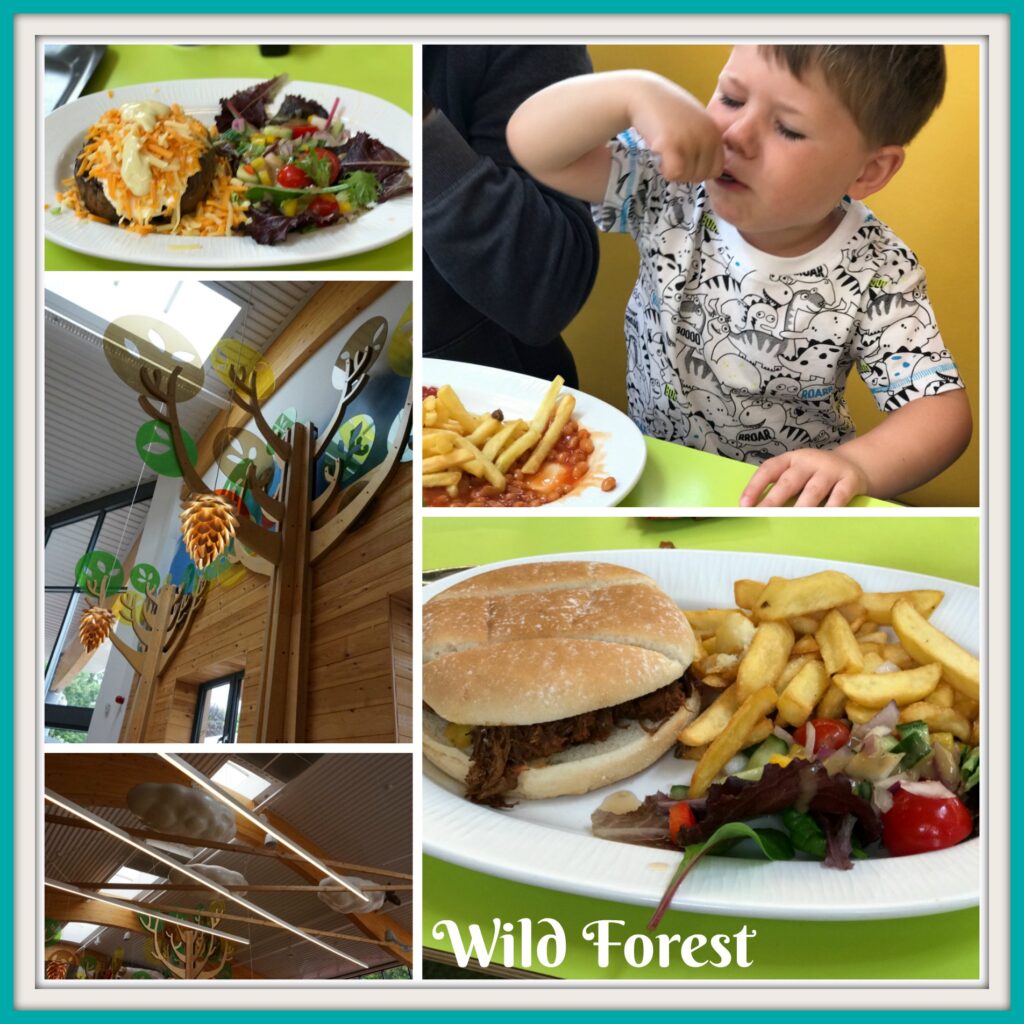 Full to bursting, it was time to visit our old favourite of Peppa Pig World. Despite Isaac and Eliza being 9 and 6, they immediately reverted to being young again and couldn't wait to start exploring, excitedly pointing out that they were building a new ride too.
Our longest queue of the day was for George's Dinosaur ride, but it has always been a firm favourite as they bob along looking at all the characters. We then headed inside for some soft play fun when we heard them announce that the Paw Patrol queue was just half an hour long……..this was our chance.
If you know Paultons Park, we found the end of the queue adjacent to the log flume, so I joined it and sent Daddy off with the kids to enjoy some of the rides close by.
Sending the kids off with Daddy was a genius idea as the number of children bored in the queue was huge. Our half an hour predicted queue time was actually 75 minutes and mine were bored the instant they came back to wait with me and I am just glad that we hadn't waited the 2+ hours that people had in the morning. In hindsight, I think they should have offered time slots like they do for their Winter Wonderland.
We got to pose for a few pictures and the staff offered to take some with our camera as well as having official ones taken which was a nice touch. You could buy an official photo before exiting through a marquee shop which was full to the brim with every Paw Patrol product you can think of.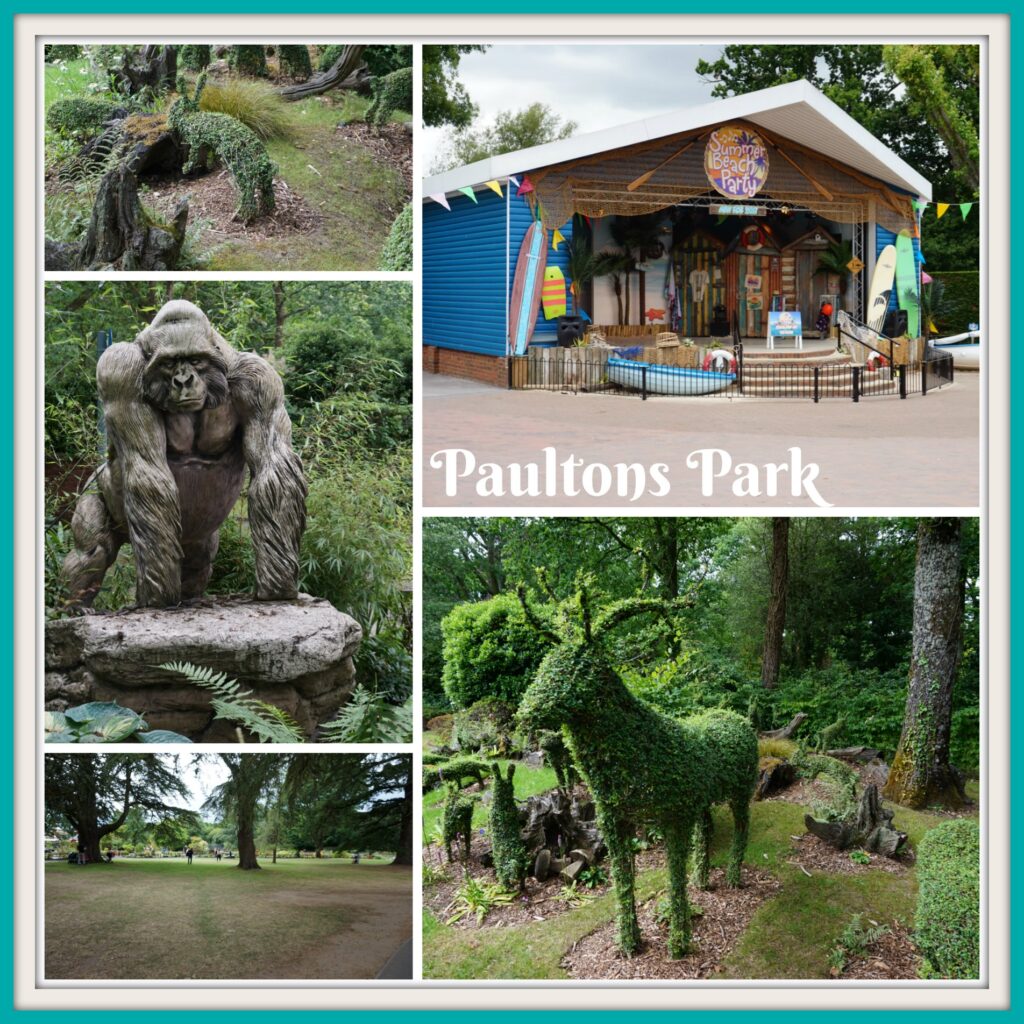 We had hoped to catch the new Summer Beach Party Show, but sadly due to the queue time we missed it. Running throughout the summer, you get to experience plenty of singing, dancing and exciting games with the brand new characters: Bruce the Lifeguard, Shelly the Turtle and Manta the Ray who appear alongside the entertainments crew and their brand new beach buggy, although we did get to meet them briefly when we headed home.
We thoroughly enjoyed our day at Paultons Park despite the length of time we spent queuing to meet the Paw Patrol characters and loved their new gardens with all the topiary hedges and characters to admire. Of course we had to take our annual statue photo too!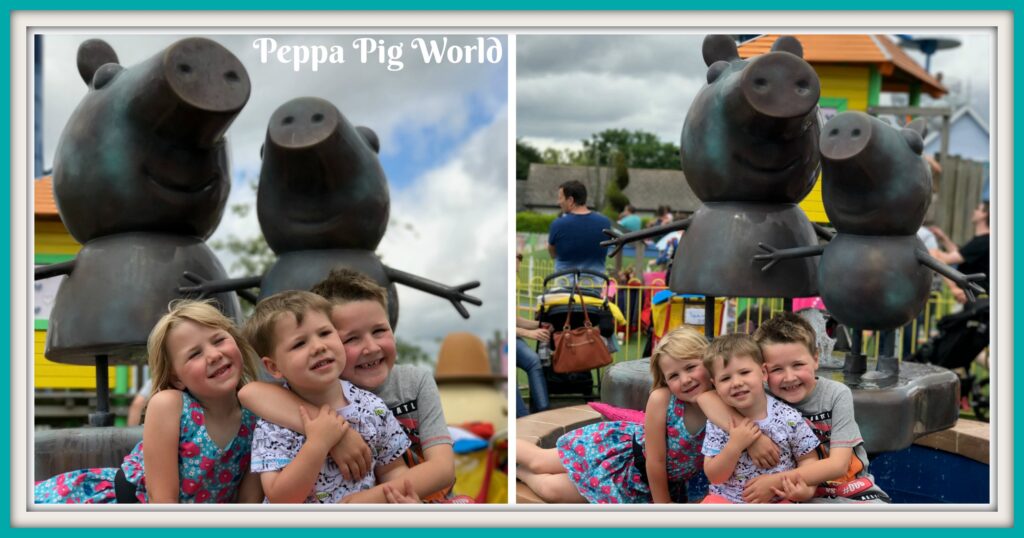 Tickets cost from £27.25 per person and children under 1m are free. With toddler friendly facilities all over the park, in my opinion, is the most family friendly park in the UK.
Have you been to Paultons Park before?