Weymouth Sea Life Adventure Park has turned the spotlight on scary critters of the deep this Halloween.
As well as meeting creepy spider crabs, batfish, ghost knifefish and other appropriately named creatures, we got to find lettered pumpkins that told us that humans who are the real monsters! (Sssshhhh I may have given you the answer to the challenge there).
The Park's special package of fright-fest' entertainment is on now until Sunday 30th October and also highlights the horrors that pollution, over-fishing and other human follies are inflicting on the marine world.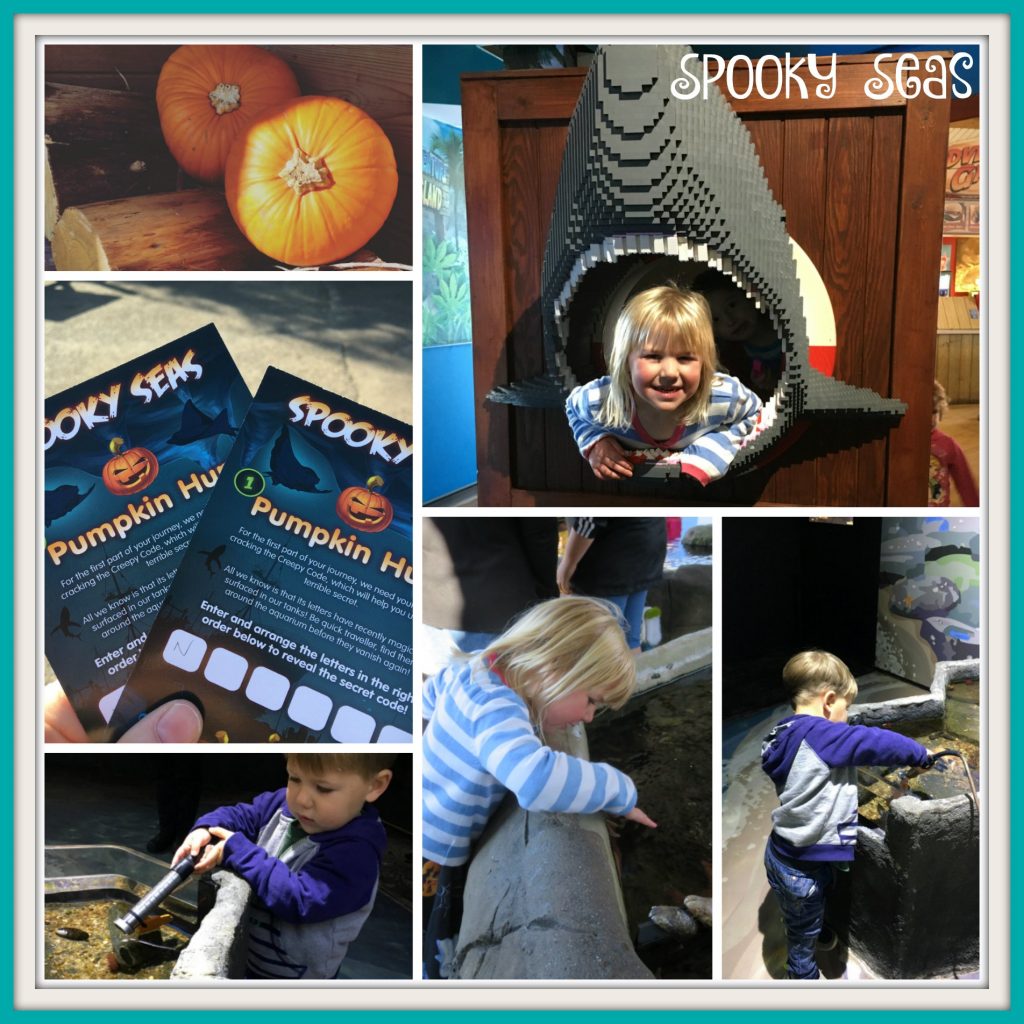 Of course there is lots of fishy fun too, plus spooky fact finding, lantern making, scary crafts and fancy dress.
For a small extra charge (£3 pp), you can meet Weymouth Sealife Centre's resident witch, Zelda.
Hubble bubble toil and trouble……. enter the Enchanted Cabin set among the Wetlands, where you get to find the ingredients to help Zelda make spooky and ghoulish potions to help cure her sister from a terrible illness, before she makes you your very own potion to take away. What potion would you choose?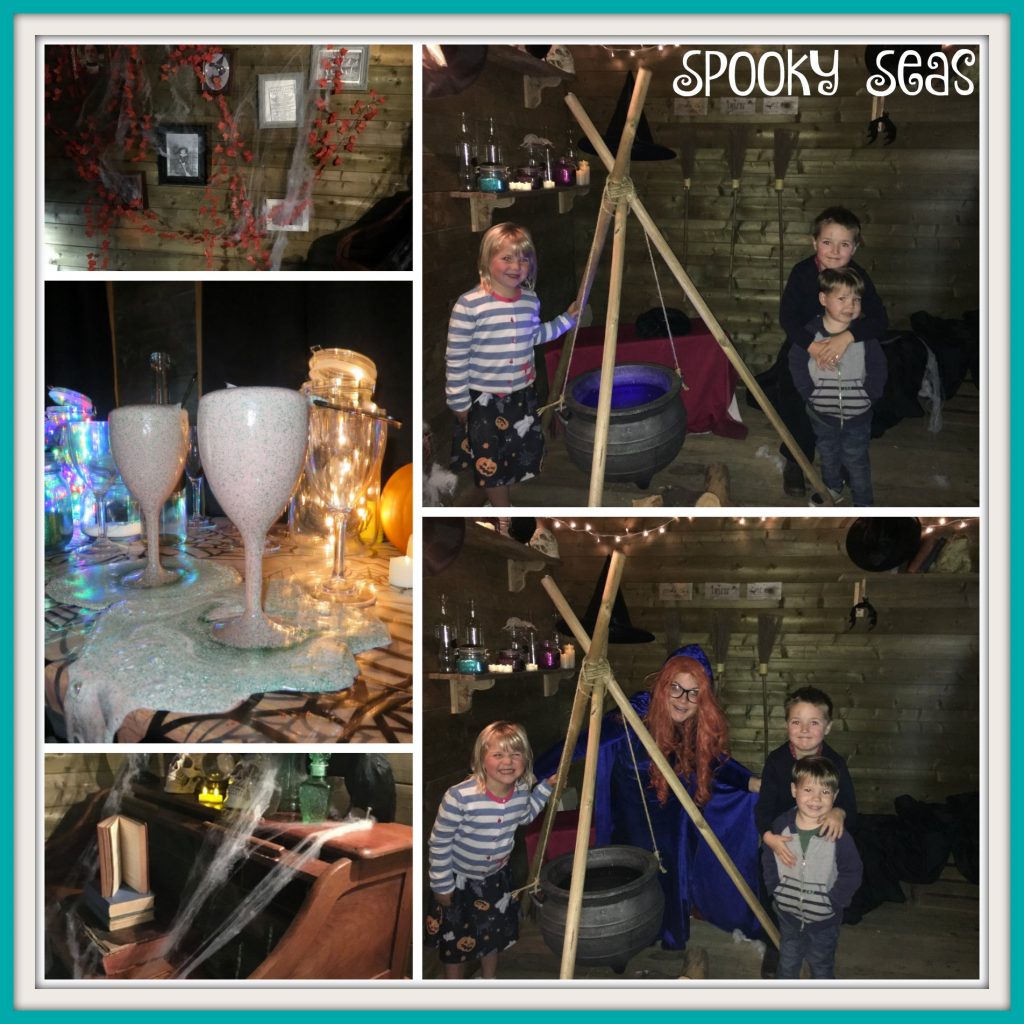 Once you have drunk your magic slushy potion, you are brave enough enjoy the rest of the park including some scary and not so scary rides!
Separate tickets apply for the magical experience with Zelda and to secure your place at the cauldron, book now at sealifeweymouth.com