We are big fans of the cast of CBeebies as the kids have all grown up watching them.
We have seen many of them perform live, including, Alex, Andy, Katie, Mr Bloom, the Rhyme Rockets and Sid but one that had eluded us until this year was Mister Maker and we caught our first glimpse of him in the pouring rain at Camp Bestival.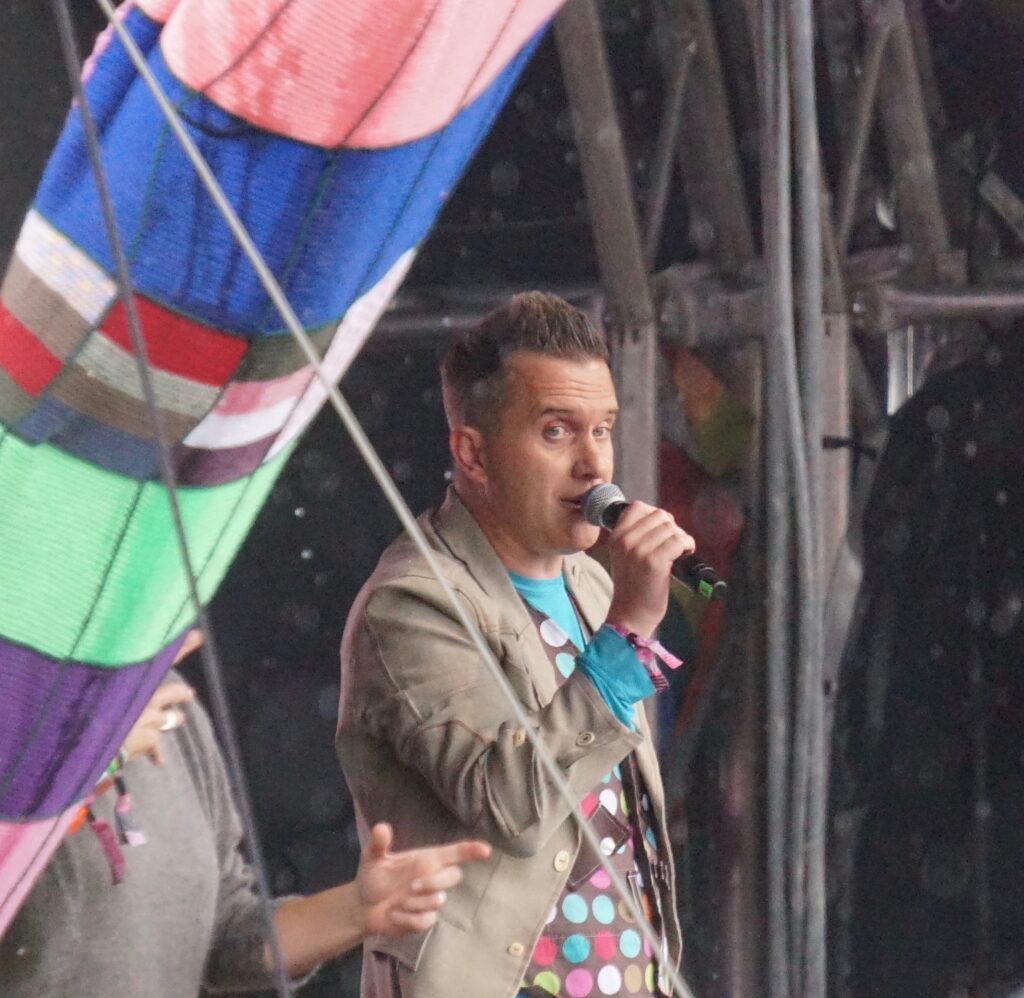 His show was full of fun and his infamous sidekicks, the Shapes, were there too.
Camp Bestival only shows the highlights of his Mister Maker & The Shapes Live tour, so when I found out it was touring and heading to Bournemouth Pavilion I knew the kids would love it.
In a bizarre twist of fate, it coincided with Bournemouth Arts by the Sea Festival so we headed into town a little early to see some of the fun in Bournemouth Gardens.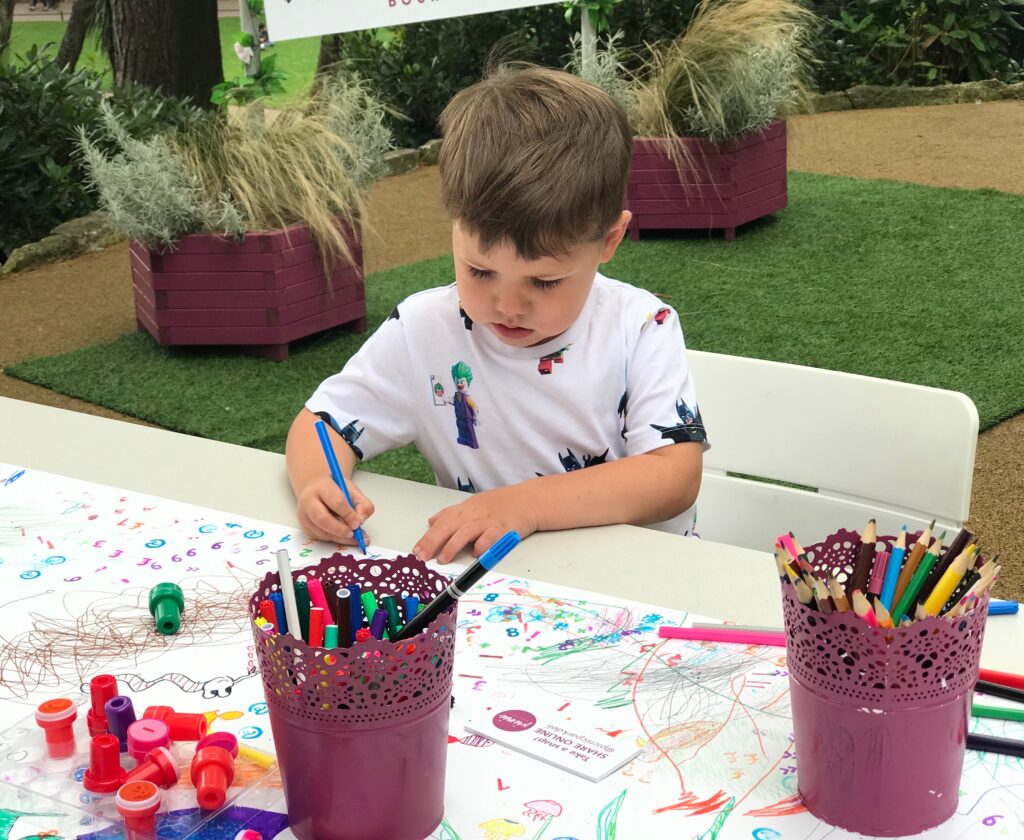 There were lots of weird and wonderful things to see and do, including getting to do their own artwork……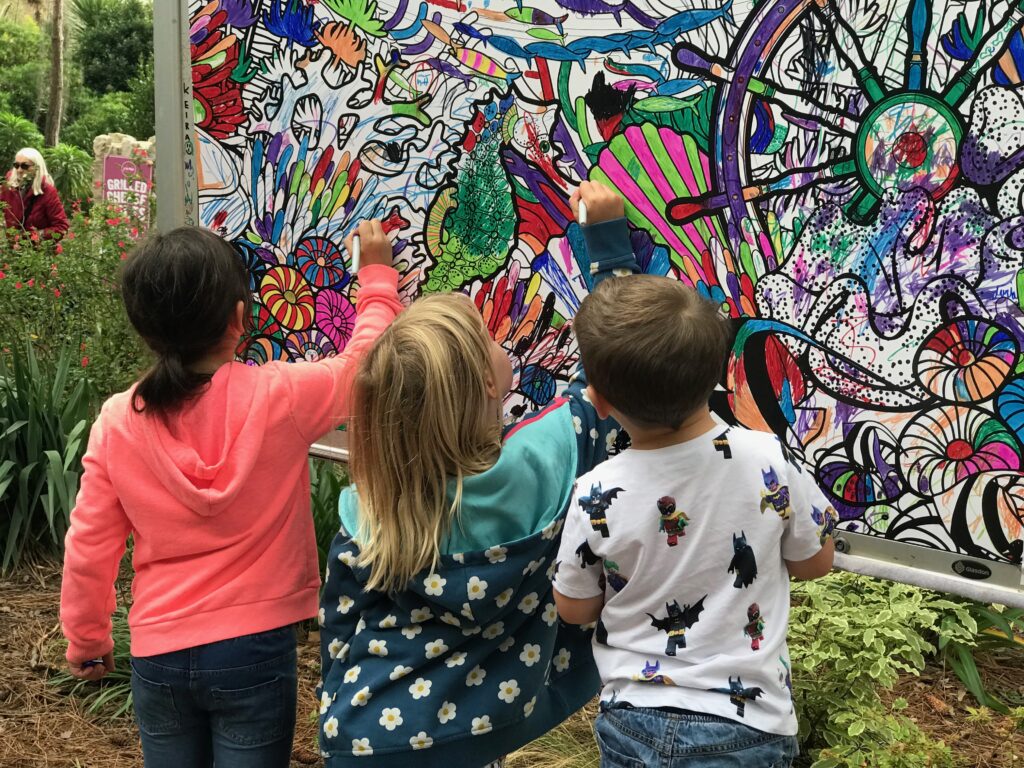 Making their own music…..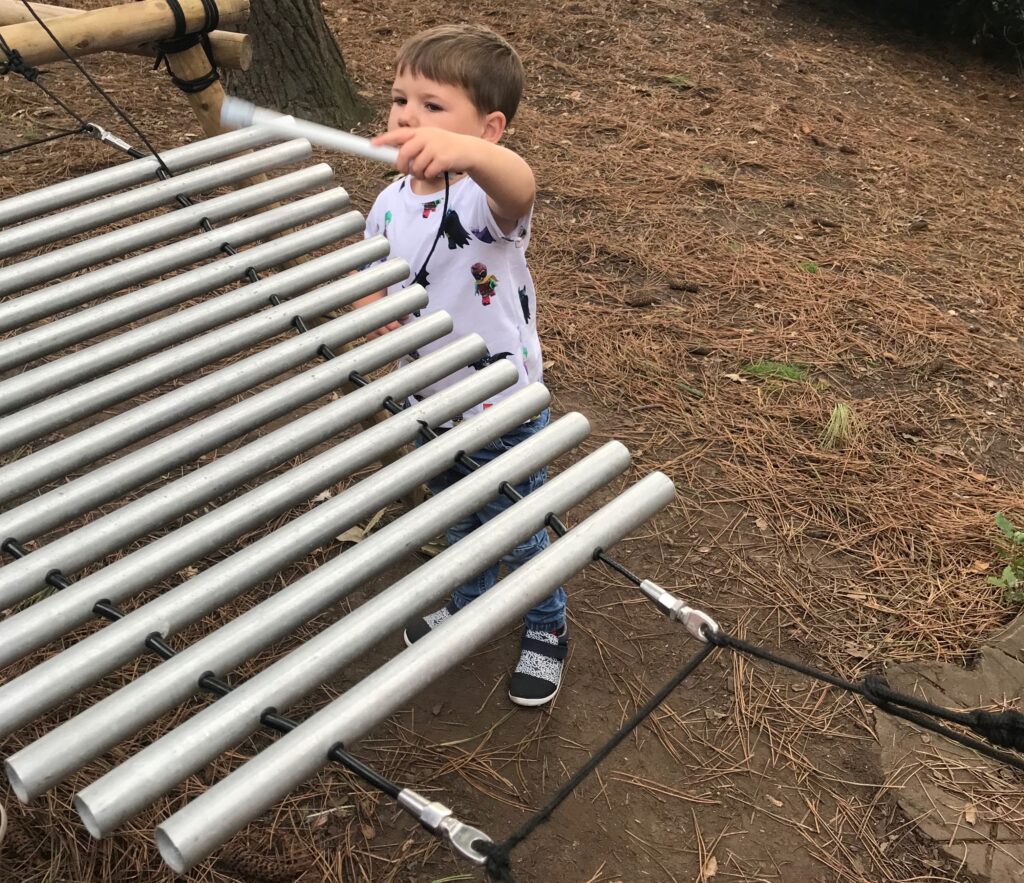 ….and seeing the bizarre and wonderful artwork that was on display, with much of it highlighting the issue of sea pollution.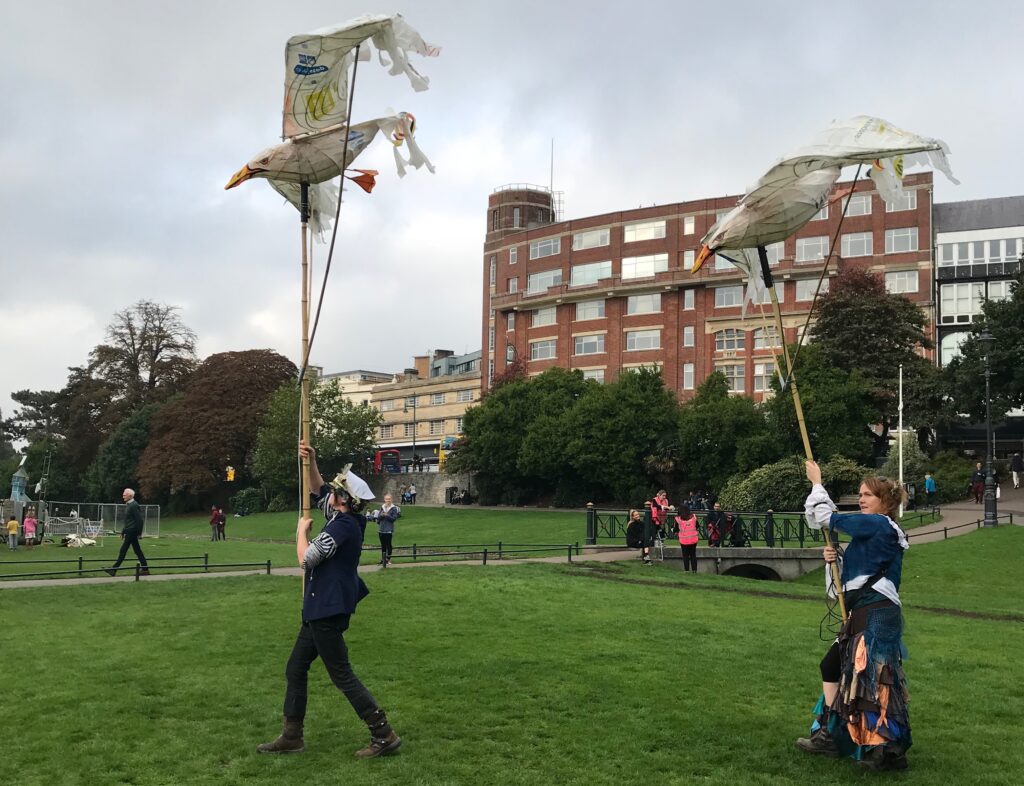 It was soon time to head back into the Pavilion, where the kids were handed a piece of coloured paper and waited for the show to start.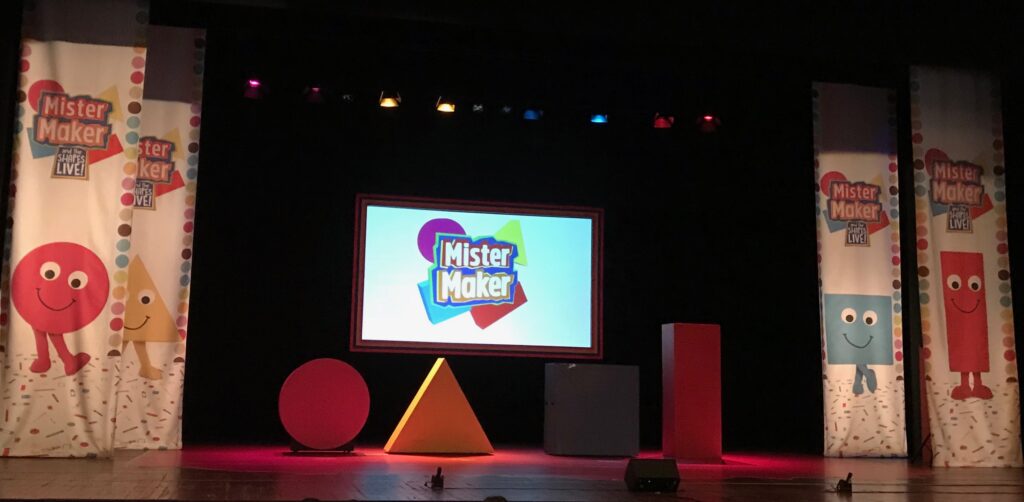 The fabulous supporting cast opened the show with singing and dancing which had the kids joining in from the off.
I had worried about how he was going to keep the kids interested in a theatre show but it is one of the most interactive theatre shows we have seen and every single part got the audience involved with singing along to songs we all know and love, with a Mister Maker twist, clapping and even rolling paper sheets into balls to help create the shapes on stage.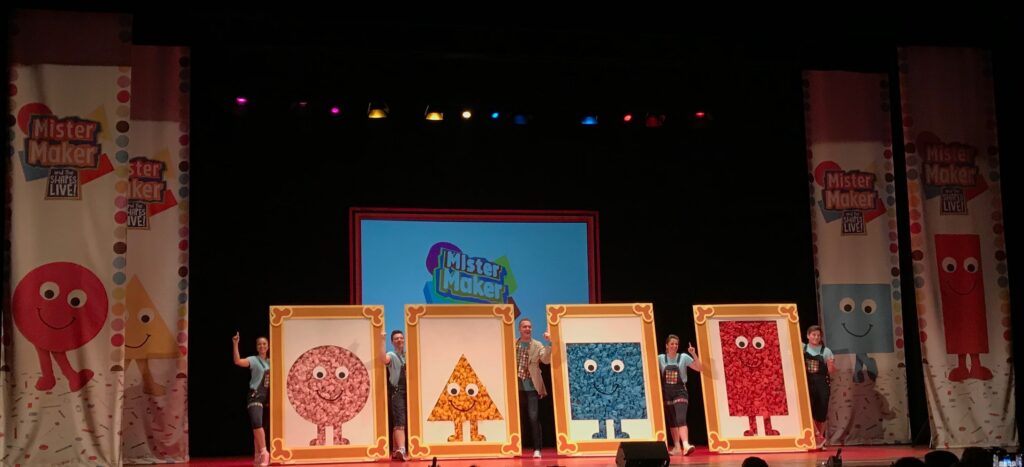 The kids adored the show and were all inspired by the items that were created. These can be viewed online when you get home, with downloadable instruction sheets to help recreate everything made in the show.
The second half of the show welcomed The Shapes onto the stage, with Circle, Square, Rectangle and Triangle too joining in the fun.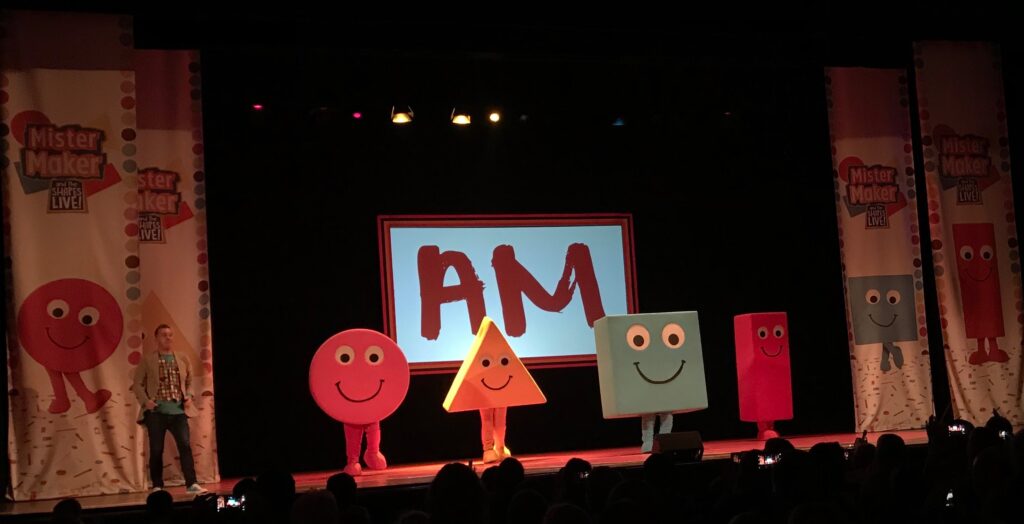 Unlike many other shows you are positively encourage to take photo's and videos of the onstage antics and the kids joining in. I am only disappointed that I only took my iPhone, but I did manage to catch the kids dancing in the aisles.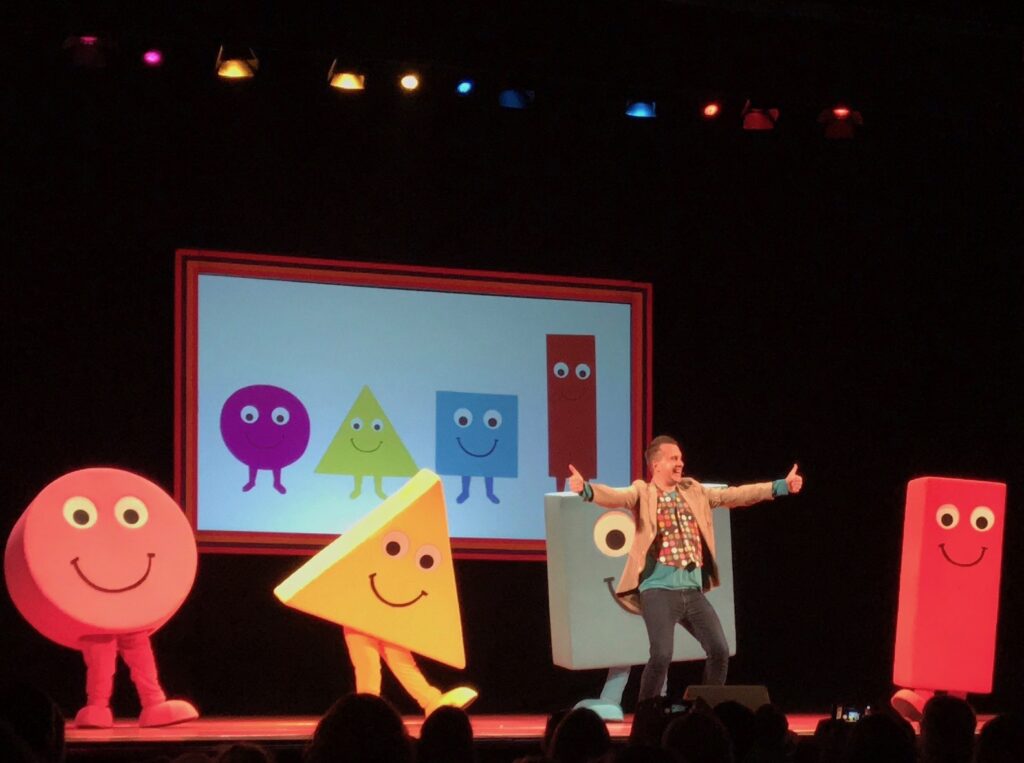 You still have time to catch Mister Maker and the Shapes, as they are touring the UK until 12th November.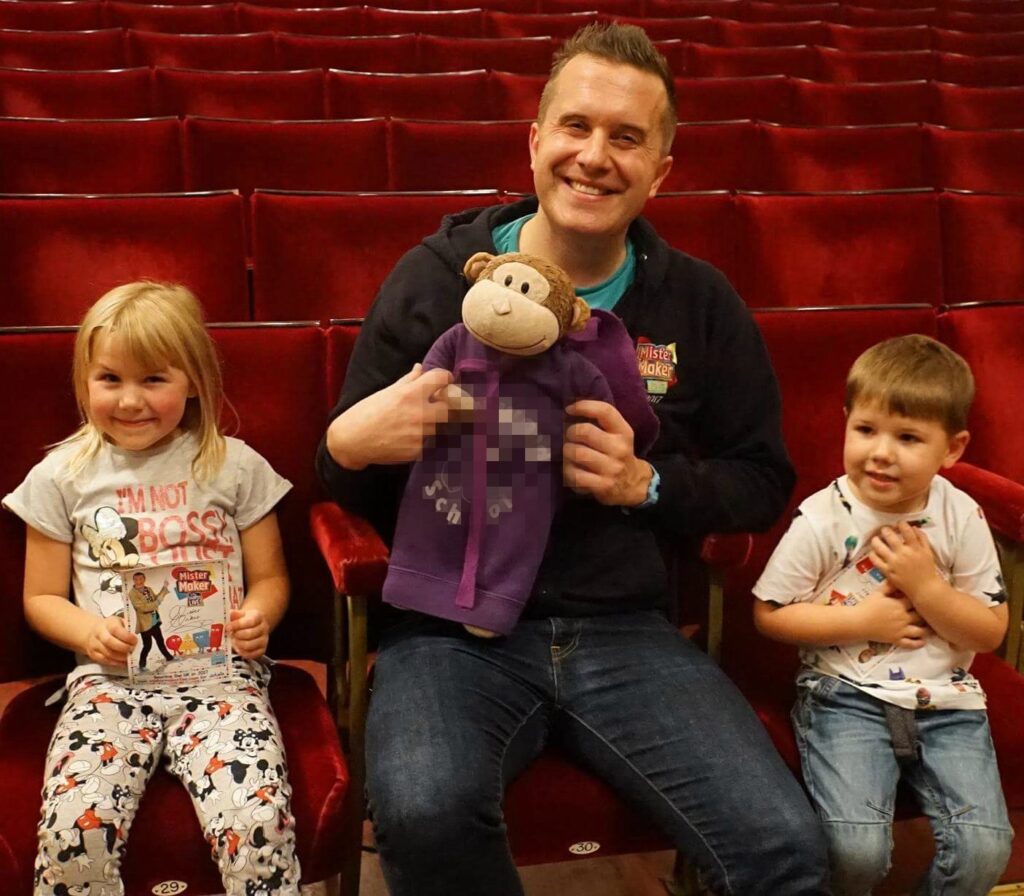 It was such a hit the kids were singing and dancing all the way home!!