A few weeks ago we were lucky enough to be invited to the premier of Thomas & Friends Sodor's Legend of the Lost Treasure in Leicester Square.
The film was a big hit with my three younger ones and since our return Sebastian has been demanding we build train sets on almost a daily basis.
The new Thomas & Friends™ TrackMaster™ Thomas' Shipwreck Rails Set is the latest Thomas toy train set in the trackmaster collection and is inspired by this film.
We have been sent one to review and set it up secretly whilst Sebby was at pre-school as a surprise. We initially started setting it up on the table, but it was soon clear that it was going to be too big, so we moved it to the floor. It took around 10 minutes to build and was easy to snap together following the instructions.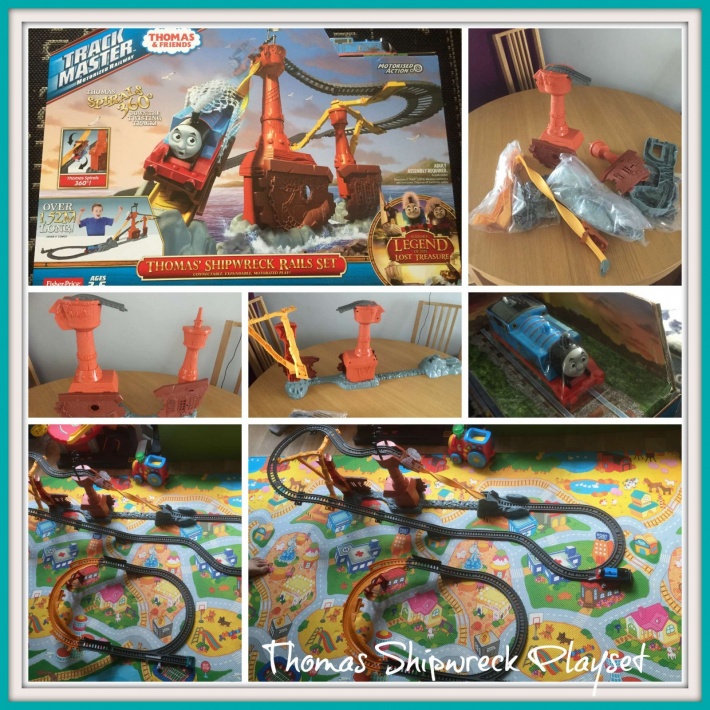 Sebastian's face when he saw it was a picture and he played with it solidly for 3 hours, even refusing lunch as he was so interested in what was going on.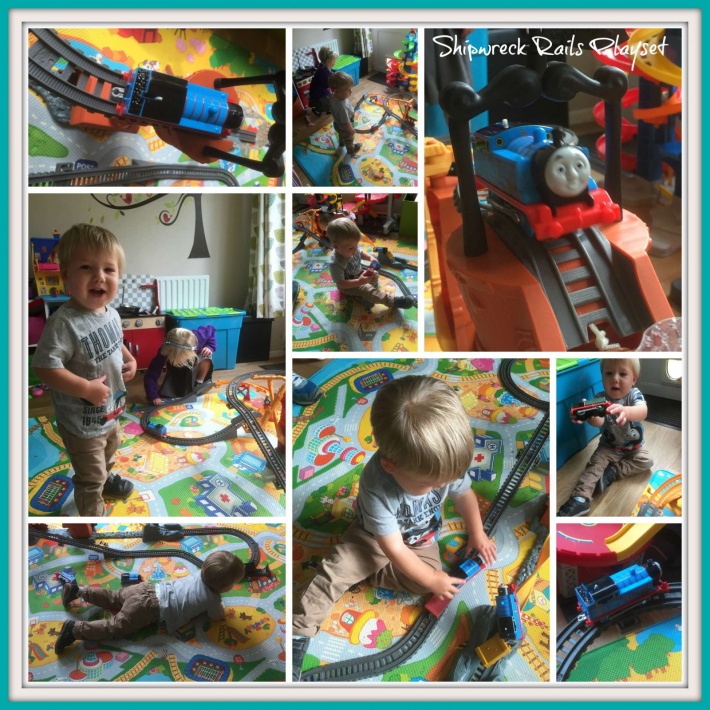 Daredevil Thomas climbs the steep incline towards the ships mast, then plunges towards the deck and turns upside down in a 360° spiral as he speeds along the spiral track. Featuring incredible upside-down spiraling action and an auto-reset function that enables continuous play.
We set it up next to his Breakaway Bridge Set and Sebby has transferred the trains to and from both tracks. The next stage will be attaching them together as the beauty of trackmaster sets is you can mix and match and build huge train tracks.
The Thomas & Friends TrackMaster Shipwreck Rails Playset has an RRPof £42.99 and is available in all good toy shops.