As Isaac gets older I have noticed that he is becoming more decisive about what he likes and doesn't like and over the last two weeks he has been very lucky to go to two events which he follows with a passion – Doctor Who Festival and WWE Live.
We were super lucky to be invited to WWE when it visited Birmingham and it was bigger and better than when we saw it come to Bournemouth earlier this year.
Held in the Genting Arena it was a half hour hike from the car park to the venue, but surrounded by excited WWE fans it didn't feel that long. Inside there were merchandise stands selling tour t-shirts, masks, championships belts and other memorabilia. Isaac had brought his Lucha Dragon mask to wear but Daddy bought him a Finn Bala Mask and a children's t-shirt too. We were a bit disappointed by the children's range as they only had one style of t-shirt and it was still ten times too big for Isaac – he will grow into it one day!
The venue soon filled up, the lights dimmed and the music started pumping at full volume…………it was time to begin. The announcer introduced the first wrestler to the stage, WWE legend Ric Flair, who proceeded to whip the crowd into a frenzy before the first fight began with New Day and the Dudley Boys taking to the stage.
As with all WWE flights it was mixed with acrobatics, humour and playing up to the audience. There were lots of shouts of "We want tables" and they didn't disappoint.
Next on stage was the self-styled hearthrob The Miz who was met with boos and jeers from the crowd, followed by Cesaro who was met with cheers. It was a fun fight to watch as no winner was clear until Cesaro finally got the upper hand and finished with his famous Cesaro spin move where he managed to spin The Miz over 30 times!!
The Irish contingent were next with Finn Balour vs Shaemus. It was a feisty fight although Shaemus did stop at one point to wind up the crowd who had been shouting "You look stupid" in reference to his quirky hairstyle.
Next up was probably my favourite match of the evening for its pure comedy. Bo Dallas came into the ring all cocky and was beaten in seconds by Curtis Axel. A little shocked that he had been beaten so quickly he requested another opponent and R-Truth arrived. Bo Dallas then proceeded to do the cheesiest dance off I have ever seen to "I'm too sexy" and was completely out-danced by R-Truth who was dancing to "Billie Jean" with the fans were cheering for him. Dallas then attacked Truth. Truth was down momentarily, but rushed back to his feet delivering the "Lie Detector" to Dallas, picking up a victory. Poor Bo was beaten twice that evening and walked off humiliated.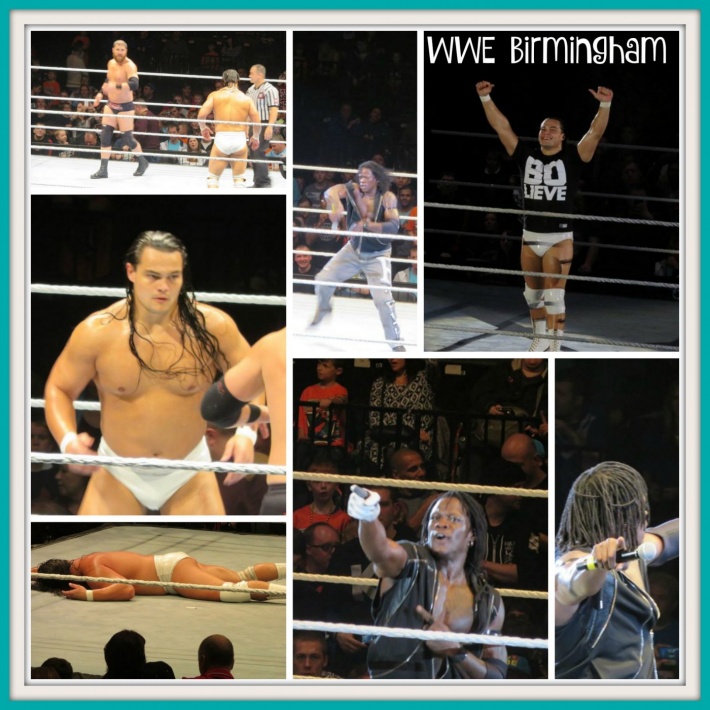 The final bout of the first half was Kane vs Big Show and I have to admit that it did go on a little too long. It did feel like they were stringing it out, but the boys seemed to enjoy it nonetheless.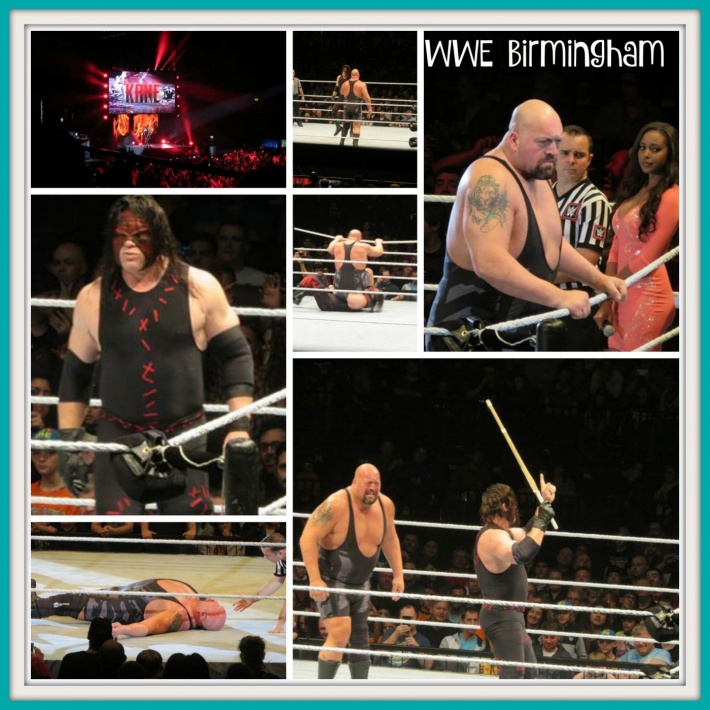 After a much-needed break it was straight back into the action and my elder travelling companions, Hubby, Kian and my BIL Mark were very excited by the fact it was the Diva's up next. British girl Paige was to referee and it was the Brie Bella and Alesha Fox vs Charlotte and Becky Lynch. It all got very feisty very quickly and even Paige joined in with the fighting at one point, triggering a male ref to come legging it onto stage.
It was now the turn of Tyler Breeze who was accompanied on stage by Summer Rae. He was to fight Dolph Ziggler and Summer tried to get in on the action by wacking Ziggler around the head with her stiletto. She was sent packing and Ziggler finally won the match after a lot of to-ing and fro-ing.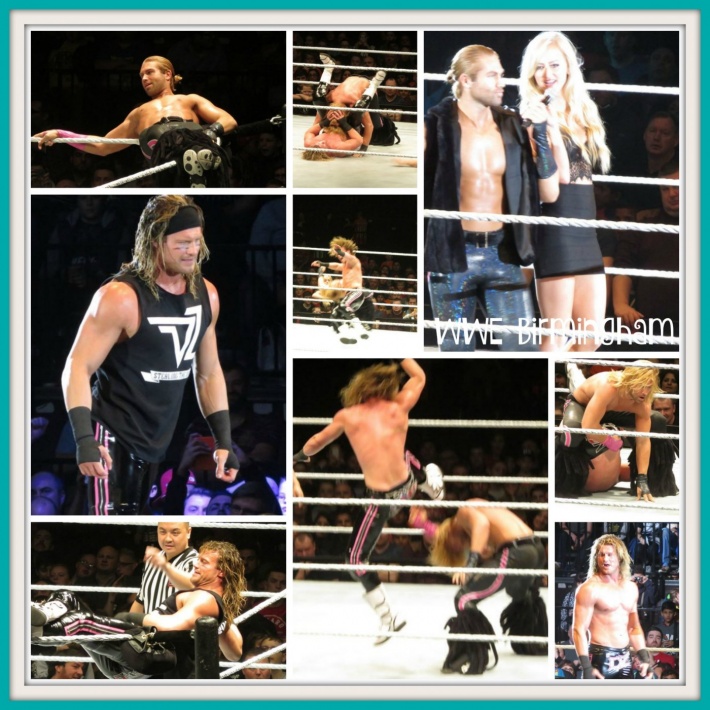 The final match of the evening saw Dean Ambrose defeated Kevin Owens by disqualification in a match for the WWE Intercontinental Championship, although half the WWE Wrestlers we had seen throughout the evening ended up in the ring for one final brawl, much to the delight of the crowd.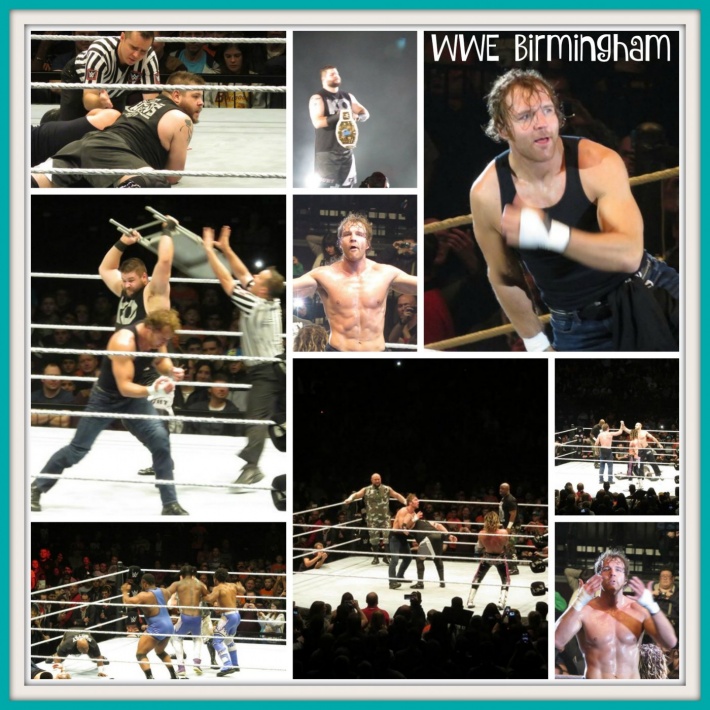 For the final results of the evening see the WWE Live Events page here.