I have tried many a beauty box in my time, but none have really come up to scratch or suited me.
I am not really a big fan of trying new make-up and skincare as having sensitive skin, I tend to stick to what I know doesn't irritate it.
The one beauty product I do like is perfumes, but I always find it tricky to find the right one as you tend to go nose blind after trying one or two and I like to wear them to see how they settle and smell on me.
Even last year I felt pressured in the airport to buy one which initially smelled nice, but when I got home I found it just didn't suit me.
Now you can flirt with different scents each month until you find the one with scentaddict.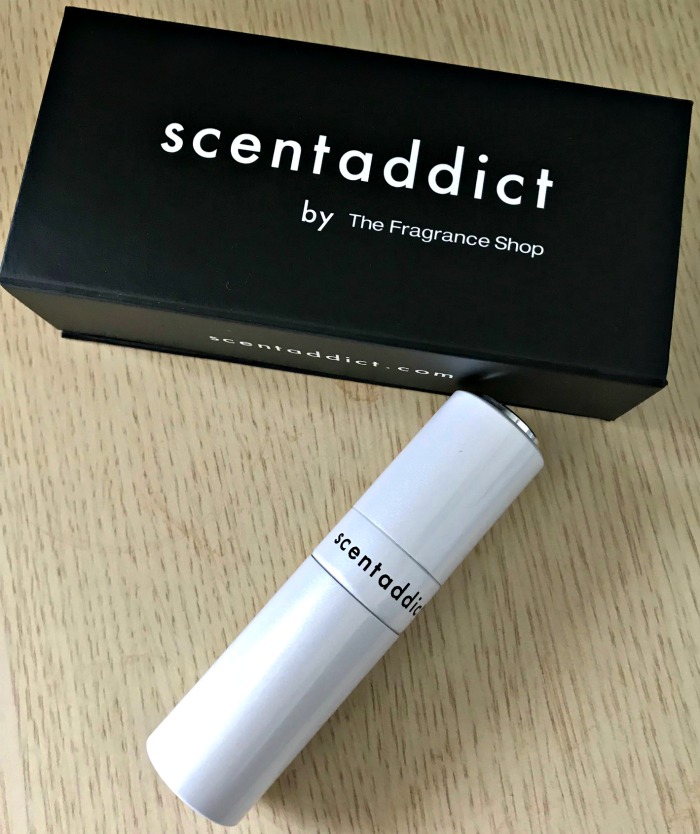 Each month, chose the latest designer fragrance of your choice from a list of 200+, including Chanel, D&G, Viktor & Rolf etc, and a team of scentaddict experts will carefully fill a luxury reusable 8ml atomiser (which equates to approximately 100 sprays) with the chosen fragrance (complete with The Fragrance Shop guarantee) and package it ready to be sent  to you within 14 days. 
If you fall in love with your new scent, you can redeem the £12 subscription cost against the price of full-sized bottle either in-store or online using a unique discount code within your box.   
What's more, it is available for men and women, so is the perfect gift for that hard to buy for someone special.
For my first three scents I have selected:
Viktor and Rolf: BonBon
Issy Miyake: L'Eau D'Issey Pure
Chanel: Mademoiselle
AlI three I have wanted to try for sometime and come beautifully packaged, with one flaw –  I would like a label on the bottle to say which scent it contains or even a label on the box, as I can imagine once you have a collection of fragrances, it would be like playing scent roulette.
The best bit is, there is no commitment, so when you have found your perfect fragrance, you can cancel at any time!!