On Saturday 04 June 2016, Novotel hotels invite families to enjoy a FREE family fun day at any of their 33 Novotel hotels in the UK and to celebrate they are offering one lucky winner the chance to win the ultimate toy bundle.
Filled with products that every super hero will be excited by from brands including Play-Doh, My Little Pony and Frozen from Hasbro as well as Fruit Heroes, the perfect snacks to fuel young caped crusaders and the first children's fruit snack to be accredited under 5% free sugar with the Sugarwise label.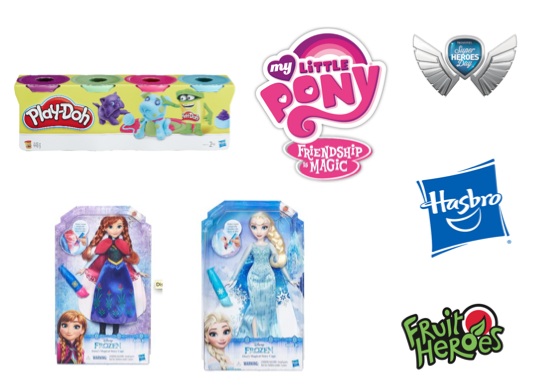 KAPOW! From fighting to save the planet, undertaking missions from the Craft Captain to creating some tasty delights (no Kryptonite allowed near by) there is a whole host of activities available for children aged 5 to 11 years old.
BLAM! There will also be fun in store for Mum and Dad! All activities are designed so that parents can participate with their little heroes.
KRIPES! Every super hero gets a goodie bag filled with products!
Places are limited so make sure you secure your space today by registering at www.novotelheroes.co.uk 
To Enter:
Fill in the Rafflecopter widget below to verify your entries
Please read the rules below
Closing Date:  31st May 2016
If there is no form hit refresh (F5) and it should appear
If still not working please check that your computer is running Javascript
You need to complete the mandatory entry first – Register for Superheroes Day at your local Novotel
Rafflecopter will tweet, like and follow on your behalf making it really easy to enter
Really want to win the prize? Come back every day for bonus entries via twitter
Terms and Conditions can be found in the Rafflecopter form below
**Comments may not appear immediately due to moderation
More competitions at www.theprizefinder.com – See more at: http://www.theprizefinder.com/content/hasbro-toy-bundle#sthash.77PuWsZH.dpuf