After the hectic week of birthday's last week we were looking forward to a quieter one this week.
We started the week with an underwater photoshoot with Sebastian's swim school and they let me get Isaac and Eliza in for a picture too.
Kian had his final GCSE exam, Statistics, on Monday and has now officially left school, although he will be returning in September to do his A-Levels.
On Tuesday we headed out for a celebratory meal with him to Five Guys in Whiteley and on Wednesday we took advantage of the little ones all being in school and headed out for a Forest Segway Experience with Go Ape which was great fun.
Thursday saw Eliza have the Queen's 90th Birthday celebration party with Rainbow's and on Friday Sebastian had his swimming lesson in the morning and Isaac went on his first hike with Cubs.
11 years after moving into our house, Saturday finally saw the beginning of the work on a new patio. It has been a long time coming and I cannot wait until it is finished.
Here is my week in pictures: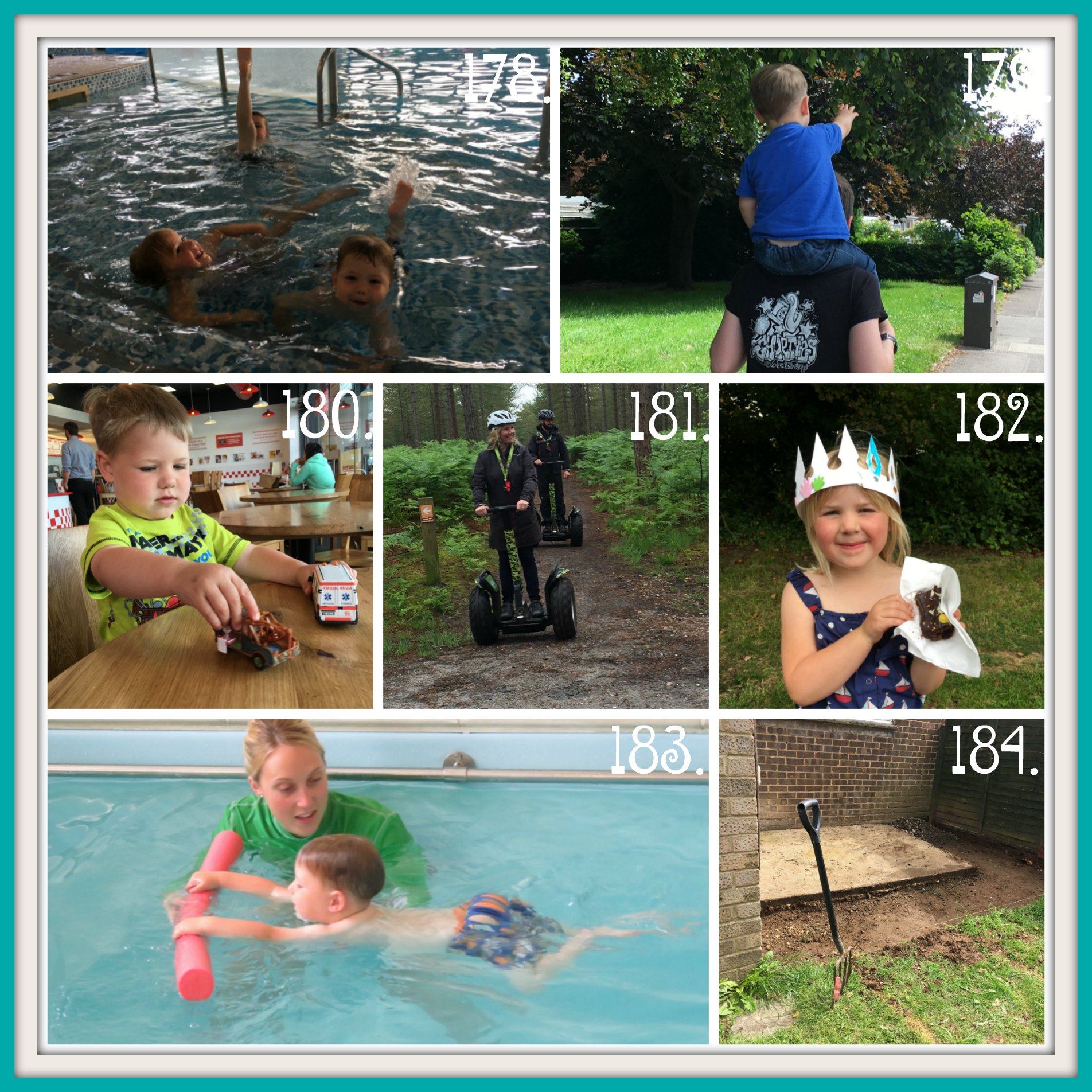 178. Fun at the swimming photo shoot
179.  Kian picking Sebby up from pre-school after his last exam
180.  Waiting for lunch at Five Guys
181.  Segway fun at Moors Valley
182.  Someone had fun at the Queen's Birthday Party with Rainbows
183.  Swimming at Turtle Tots
184.  Digging out the patio