I lived near Arundel Castle for twenty odd years but am ashamed to say I had never been inside the grounds, until now.
Over half term we were invited to a Castle Siege at Arundel Castle which was led by historical interpretation troupes including Raven Tor Living History Group, The Wessex Medieval Alliance and The Company of St Barbara.
We arrived nice and early to enjoy the picturesque walk up to the castle where we found medieval camps had been set up, complete with tents, armour on display and people in full costume demonstrating how people would have lived and worked in those times.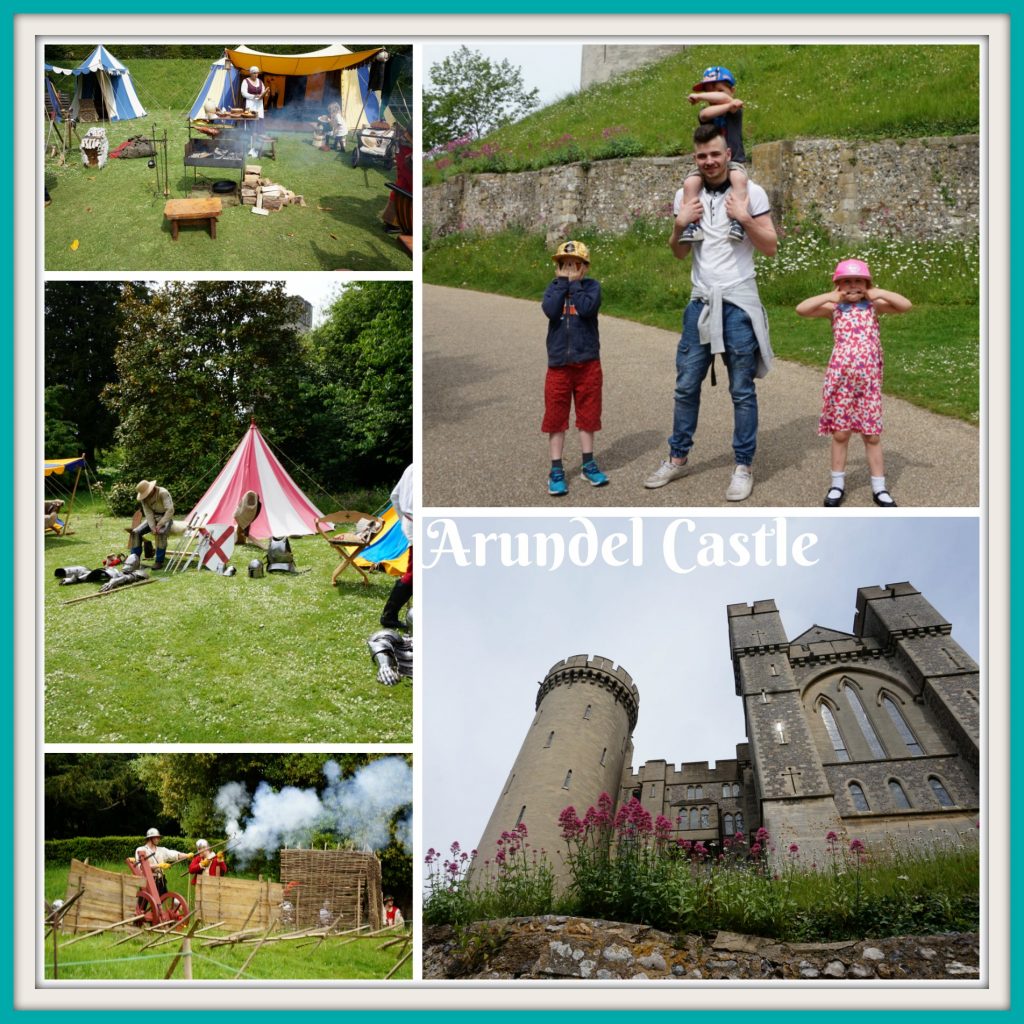 We got to meet ancient craftsmen, cooks, apothecaries, leather workers and armourers and learn how their 'behind the scenes' roles contribute to success in combat and were entertained by a professional storyteller with fascinating fiction spanning many centuries.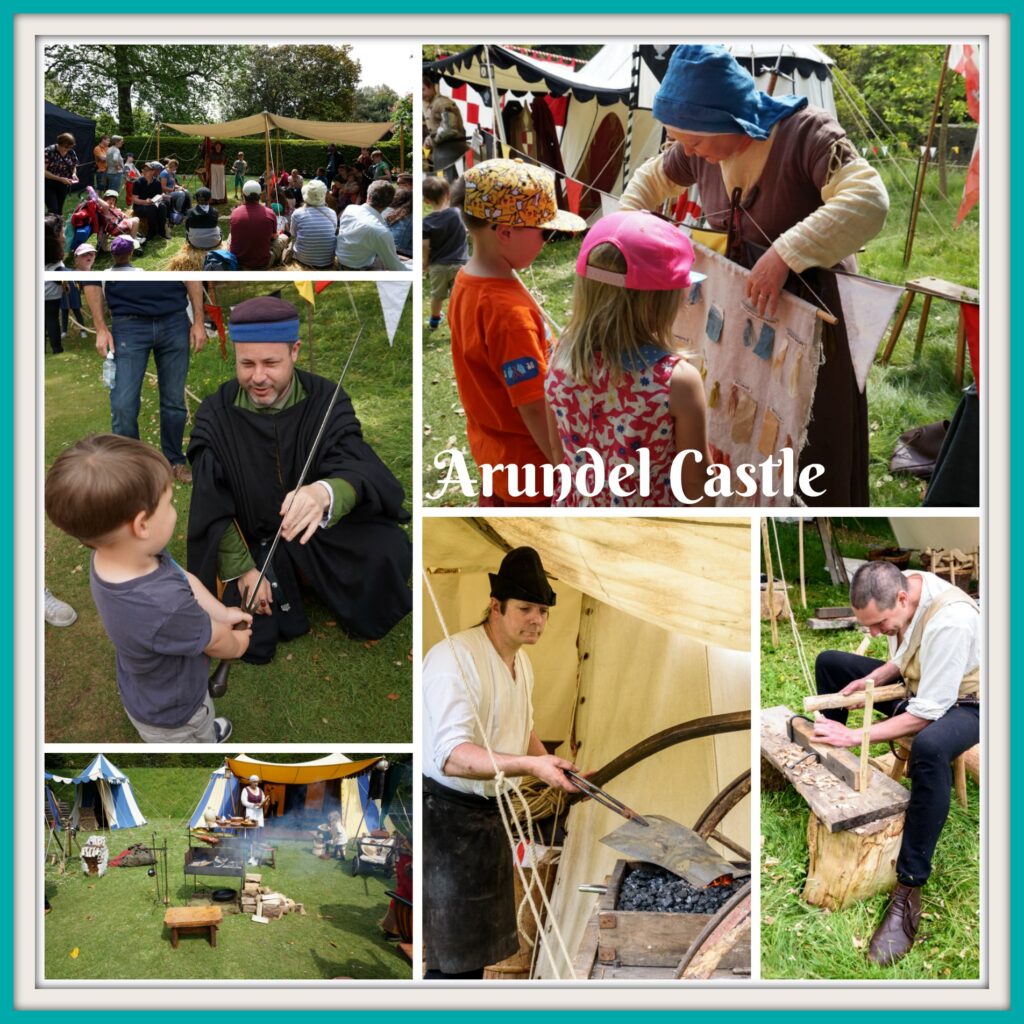 The kids really enjoyed learning how they dyed their clothes in medieval times and were surprised by just how heavy a sword and armour actually is. We watched a couple of Knights trying to put it all on and it must have taken a whole army hours just to get prepared for battle back in the day.
Of course it was the siege itself that they could not wait to see and we were whisked back to 1485 when Richard III was King of England. Henry Tudor, Earl of Richmond has laid claim to the throne and landed in Wales, supported by French forces. Seeing the opportunity, another a French force has also crossed the Channel, seized the Kings Ordinance (artillery) and surrounded the Castle at Arundel. The French intend to hold the Earl of Arundel's fortress, allowing a stronger invasion force to cross from France, sail up the River Arun and into the heart of Sussex and so the battle began, with half the audience cheering on the French and the other half the British.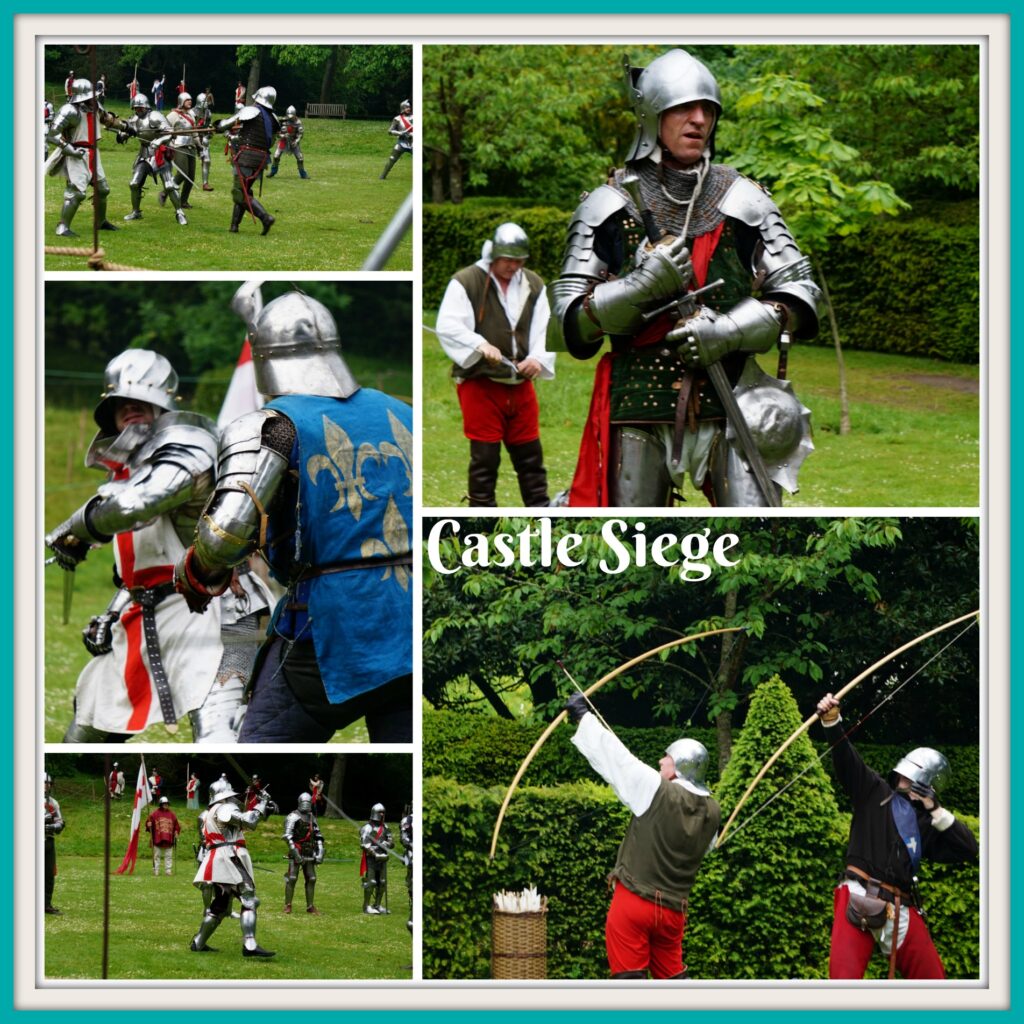 The Castle Siege highlighted the importance of artillery in taking a castle, with noisy cannon displays, live combat and skirmishes using bow & arrows, swords, lances and axes. The kids enjoyed it so much we stayed to watch the second battle later on in the day.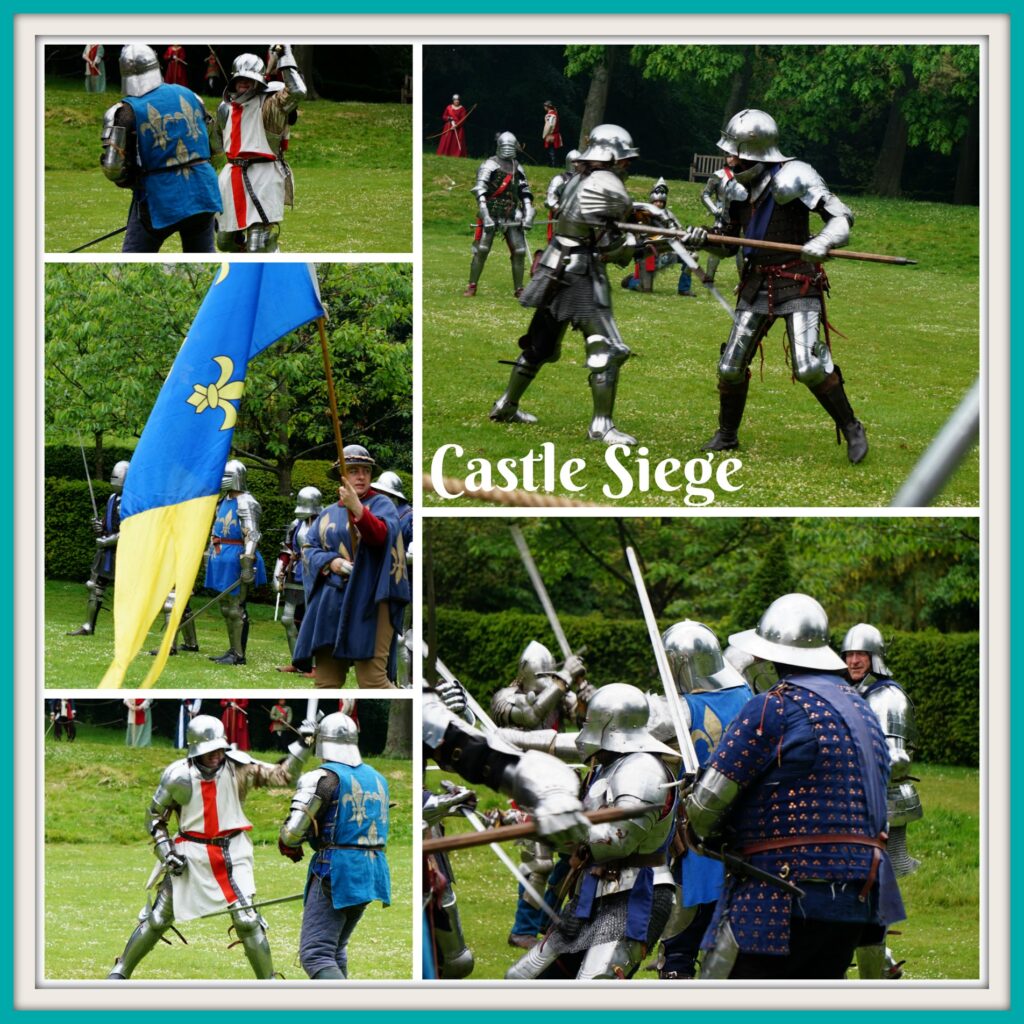 Once the battle was over we headed inside the castle to explore and found it filled with almost 1,000 years of history including interesting paintings, ornaments and beds so tall that Eliza thought the Princess and the Pea must have slept in as they were so high. Unfortunately no photography is allowed but it is well worth exploring if you get the chance. The kids even spotted fossils in the stone staircase!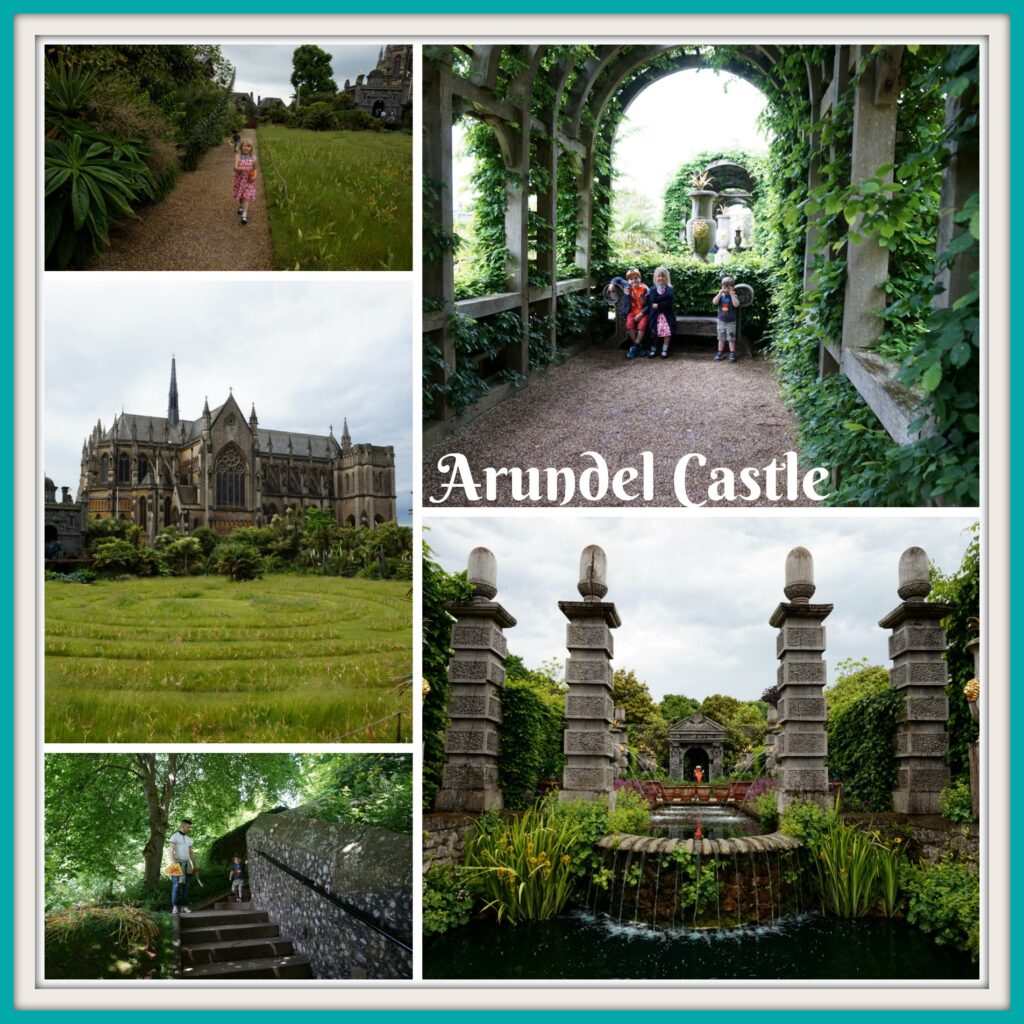 The gardens at Arundel Castle are stunning. I spent quite a lot of time with my school at Arundel Cathedral but I hadn't realised the castle's gardens stretched all the way up to it, with hundreds of flowers to smell and admire, fountains and domed pergola's to explore.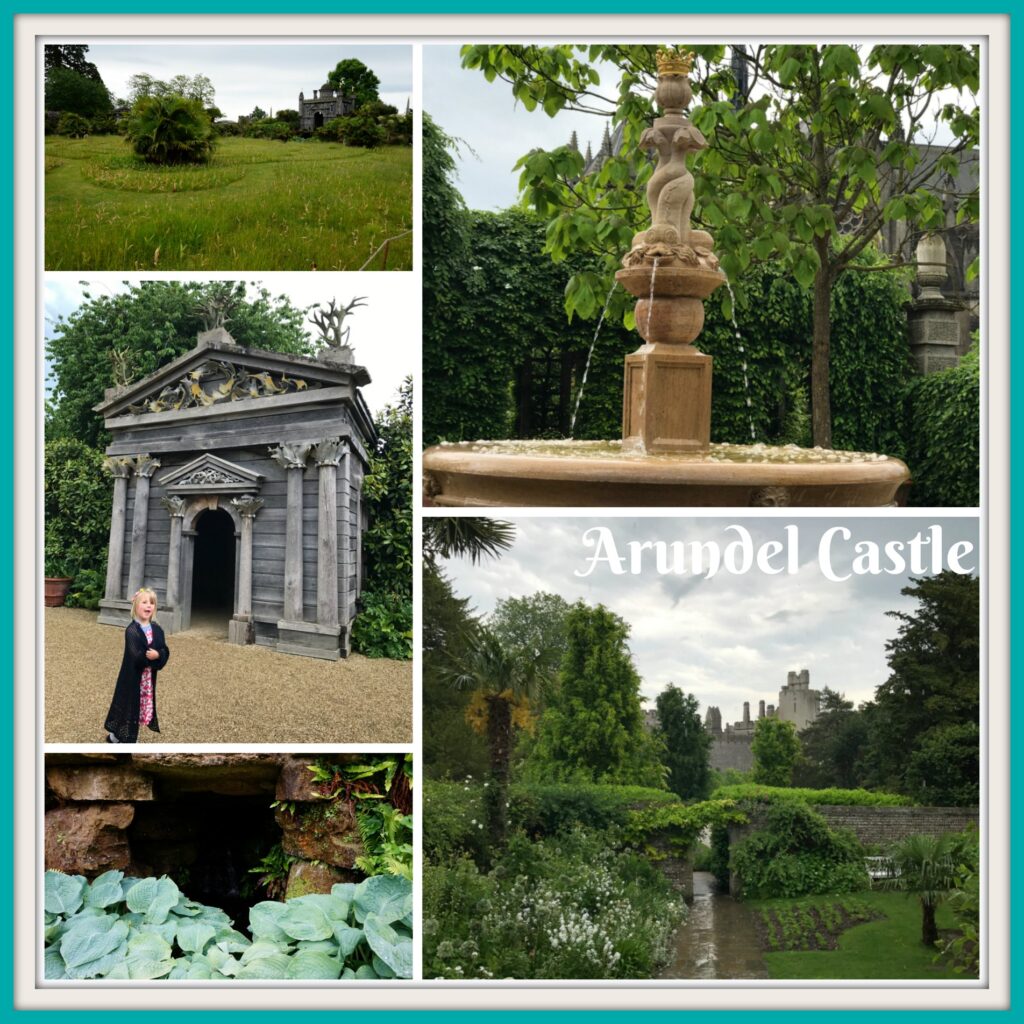 Also inside the castle grounds is Fitzalan Chapel which was founded in 1390 by the 4th Earl of Arundel and is still the burial place of the Dukes of Norfolk. It is a fine example of Gothic architecture with a carved timber roof and choir stalls.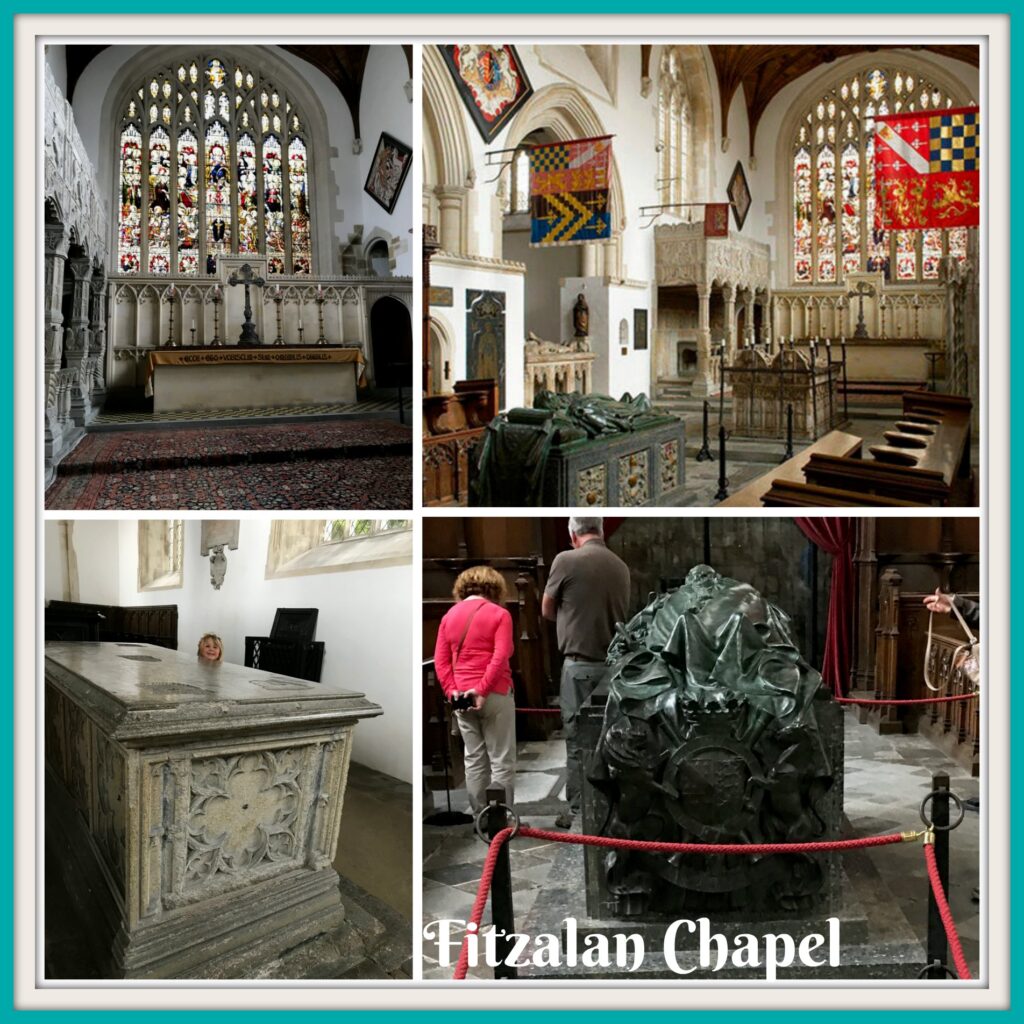 We had an amazing time exploring the castle, gardens and watching the siege events and would highly recommend a visit for young and old history lovers. There is a restaurant available in the castle itself and it is not often that you can say you have eaten lunch in a castle, but it is on the pricey side so I would recommend taking a picnic. There were however refreshments and pulled-pork rolls available in the gardens too.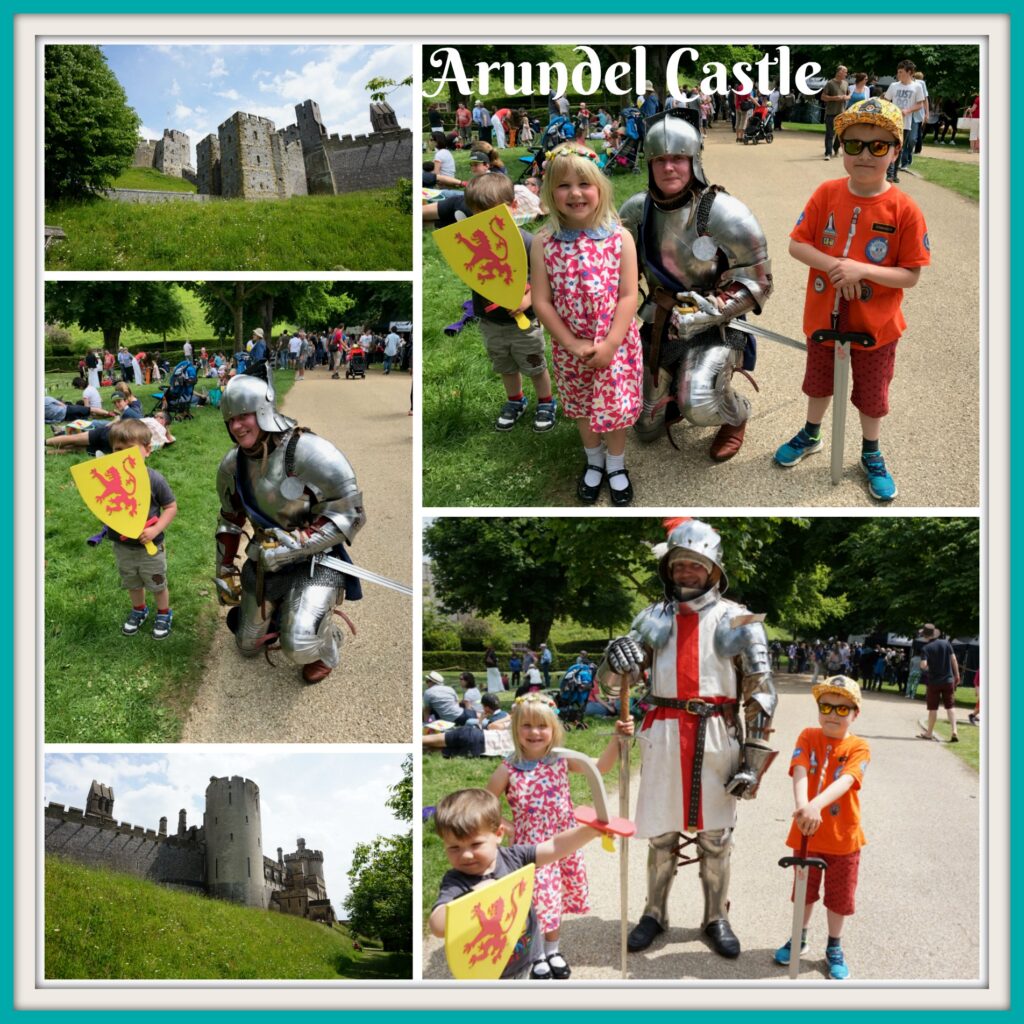 History lovers may want to save room in their diary for Arundel Castle's upcoming events which include the Living History Day on 8th August and the brand-new Four Nations Medieval Tournament on 17-18 June. 
Tickets cost from £11 per person and £10 per child over 5 but do increase if you want to explore more of the castle.
Disclaimer: We were guests of Arundel Castle for the purpose of a review. All thoughts and opinions are our own.