I suffer with psoriatic arthritis and it is my hands and feet that seem to suffer the post and I consistently have pain and swelling in both my hands and feet.
I try not to let the pain stop me from doing activities with the kids and tend to power through any discomfort when we are out and about but it often leaves me with burning, heavy feet.
I have started using a new painkiller called Combogesic which really helps when I am out. The sciencey bit tells me it delivers over 30% more pain relief than the maximum over-the-counter doses of standard paracetamol and ibuprofen alone, with two tablets delivering 1000mg of paracetamol and 300mg of ibruprofen, but I just know that it really eases the discomfort I feel when walking.
When I get home it is then the turn of my trusty foot spa to help relieve my feet, but when we travel it is just not possible to take it with me.
Now, the Footner Coolactive Massager has come to my rescue to help provide some relief when I have been on my feet all day. It is an innovative metal rollerball foot massager which dispenses a cold soothing foam, which provides immediate relief for burning, tired, heavy feet.
The Footner Coolactive Massager foam instantly cools hot feet, and contains active ingredients to soothe and moisturise, cypress seed extract to help reduce swelling, and fragrance and deodorant to refresh.
Although there are various separate creams and massagers for tired feet available the Footner Coolactive Massager is the only product on the footcare market to combine both foam and rollerball massager in one handy device with the metal rollerball actually increasing the soothing, cooling effect of the foam.
To use, simply push the metal rollerball down for 2 seconds to release the cooling foam and then apply to the whole foot, massaging the foam into the foot in small circles.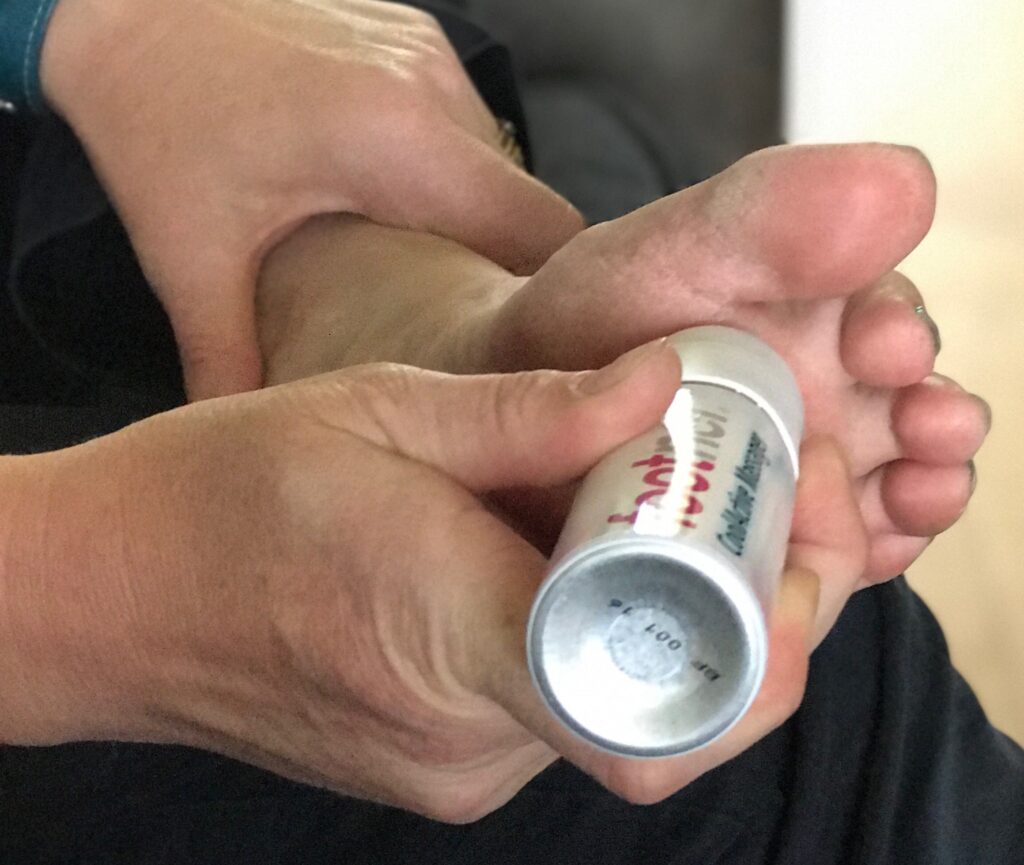 Footner Coolactive Massager is only 50ml, so it's hand-luggage friendly and the perfect thing to pop in your bag to relieve swollen post-flight feet, instant cooling relief on the go, for use after a day's sightseeing, or simply when you've been on your feet for too long and your feet feel like they're on fire.  RRP £24.99, available exclusively from Boots stores and boots.com.