It used to be a bit of a running joke that my husband should not be allowed to do any DIY in the house as things had a tendency to go awry.
Thankfully a couple of stints working for businesses that specialise in home improvement  have improved his skills no-end and now he actually enjoys tinkering with things that need fixing around the house.
It also means that he is busily expanding his tool collection and he now gets excited about bringing home the latest bit of kit and trying it out. If you are looking for a trusted buying guide for tools and machinery items, BestofMachinery is the perfect site for you. They are a group of machinery experts providing guides and product reviews to help you choose only the best tools
The Basics
The Tool Box
Owning a sturdy tool box is essential as tools can be quite heavy and keeping them all in the same place will help you find them quicker. SGS Engineering have a great range of metal tool boxes, perfect for keeping you organised.
Screwdriver Set
A good screwdriver set is as essential for DIY as it is for the home. I would advise getting a basic set which includes phillips head and slotted drivers in many different sizes. Make sure you even get the teeny tiny ones as they are perfect for opening battery compartments on kids toys!!
A Cordless Drill
Abbey and her partner have just moved into a new flat and the cordless drill was the first thing they asked to borrow!
Not only is it great for drilling holes, but most can be used as screwdrivers these days too, so are ideal for putting together flat pack furniture.
Hammer
Another household essential which can be used for something as simple as putting up pictures or fixing a weather damaged fence. I would recommend buying a claw hammer as it can help with removing nails too.
Pliers 
Used for gripping something round like a pipe or rod, twisting and cutting wires, pliers come in handy in the strangest of situations.
Tape Measure
No toolbox would be without a tape measure. Essential for most projects, it is also great for measuring door frames to ensure any shop bought furniture will actually be able to enter the house! (I learned this from experience). Make sure you get the minimum of a 5m one.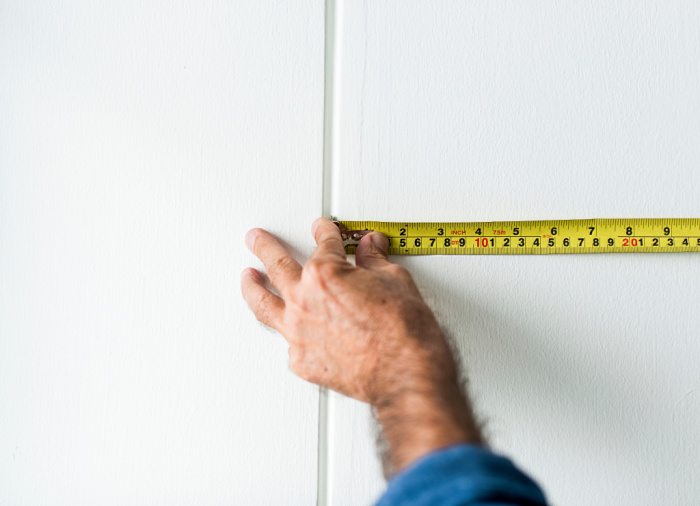 Extension Cable
Where there are power tools, there needs to be power and guaranteed there won't be a socket where you need it, so an extension cable is the ideal solution.
Spanner
Small adjustable spanner for undoing / doing up rotary fasteners, such as nuts and bolts.
Selection of Nails, Screws and Picture Hooks
These can be used for anything like hanging pictures to helping to hold up Christmas decorations!
What's in your tool box?
Image Credit: Shutterstock.com