One of the kids favourite activities locally is RockReef on Bournemouth Pier and we were lucky enough to visit last weekend.
RockReef is an all year, all-weather attraction, making it the perfect place to visit when the weather isn't playing ball, for kids and adults alike.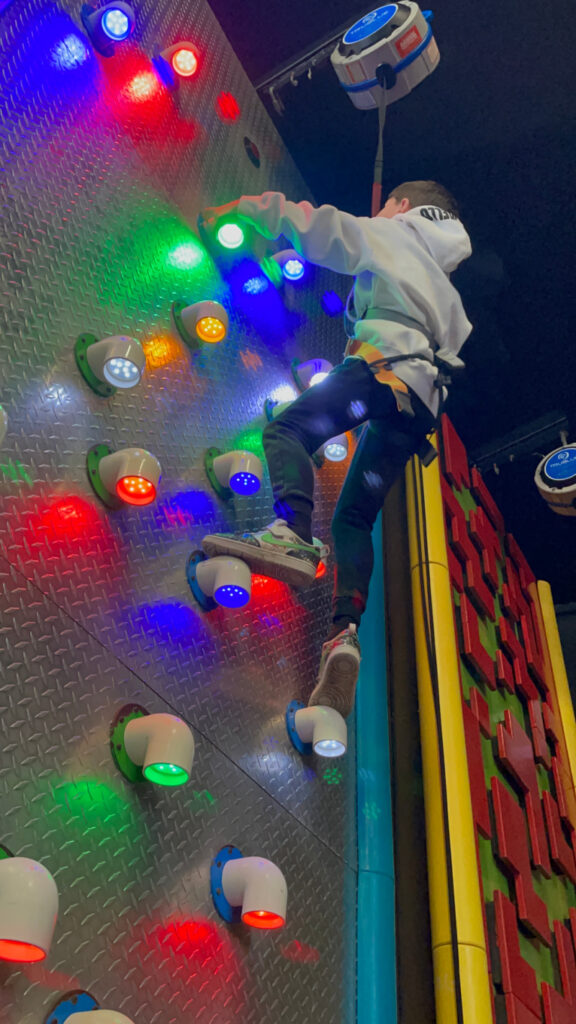 Inside there are 28 Clip 'n Climb fun, themed, indoor climbing walls providing varying degrees of exciting challenges.
Now my kids are heading into their tweens and teens, they went in knowing which walls they had previously struggled with and wanted to conquer.
Sebby is still on the smaller walls and on previous visits he has struggled to get to the very top. His mission on this visit was to reach the button at the top of each wall he climbed.
For Eliza and Isaac, they were keen to scale to the highest heights on the trickiest walls, or race to see who could climb the walls the quickest.
As they are all under 16, we had to stay with them to clip and unclip them from each wall, although their are plenty of staff on hand to help too.
Other activities include a Vertical Slide drop, a 20ft high 'Leap of Faith' jumping challenge, the HighLine high ropes aerial obstacle course and the Pier Cave, which is a 65-linear metre indoor fun cave experience.
If you want to do all the activities, book the ultimate adventure package (£30 per person), which allows you two hours for your visit.
We spent 50 mins doing the climbing walls, 20 minutes each on the HighLine and Pier Cave and the final 30 minutes was for two goes each on the Vertical Slide and the Leap of Faith.
The HighLine has an easy and a hard route, but isn't particularly challenging for my older two, however, to add to the fun, they were given blindfolds to wear as they completed the course, which certainly added to the difficulty.
The Pier Cave also has three routes of varying difficulty; the green, yellow and red route.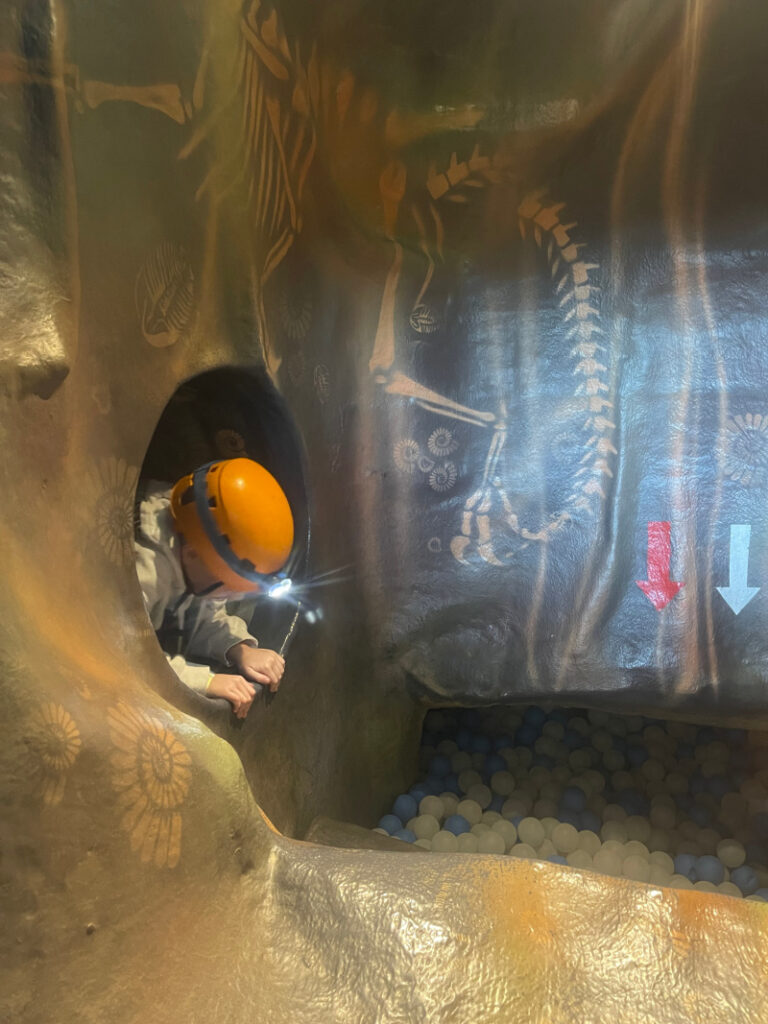 There is a viewing window where you can see them climbing in and then you can watch them at various stages in the tunnels on the TV screen on the wall.
RockReef Introduce New Great Value Climbing Parties!
Eliza had her 7th birthday party at Rockreef, exactly 5 years to the day of this weeks visit.
I am excited to reveal that Rockreef has now re-introduced off-peak rates on birthday parties, providing even greater value! A new birthday party option for 'Activity only' has also been introduced, for those looking for a lower cost party option without food.
RockReef parties include 1 ½ hours activity time and the birthday child receives a free slide and a voucher to return as a gift from RockReef. Party bookings that include the food option also have a designated table for 45 minutes in the RockReef café after the activities, with a choice of party food options.
Off-peak party rates are Monday-Friday during term time and peak is weekends and holidays. Prices start from just £10.50pp for a party of 8 people or more.
For more information on RockReef parties, visit www.rockreef.co.uk/birthday-parties/
We cannot wait for our next visit, as the kids are keen to try the PierZip once it reopens and Sebby is finally tall enough to ride!
Have you been to Rockreef before?
Disclaimer: We were invited to review the Rockreef Ultimate Adventure Package. All thoughts and opinions are our own