If you've never flown before, getting to the airport and spending hours waiting inside might be a very intimidating prospect for you. However, flying is often the best way to travel, and it's always worth it to get on a plane at least once! And how else are you going to see the world on a tight budget and schedule?
But if you're still a bit worried about heading into an airport and waiting around until the time comes, we've got some tips below for you. Travelling is meant to be fun, and that means you don't have to walk in blindly without some good advice!
Make Your Time There Quick
You don't have to wait for hours in an airport, contrary to popular opinion. Sure, you need to get there in good time, but with modern options to check in online, there's not so much of a hurry. And if you stay in a hotel nearby, or the airport hotel itself, you won't have to get up super early to get on the train or drive up to the airport either! And once you do get there, be sure to grab something to eat and drink and have a good sit down.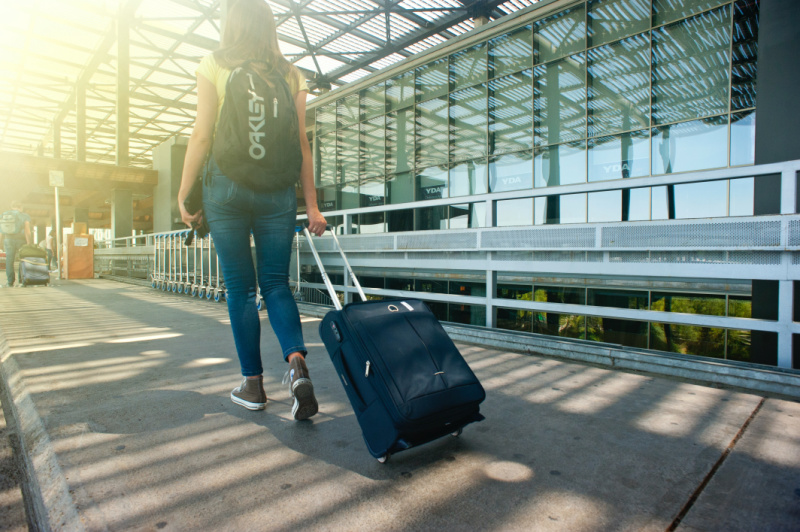 Take Out a Good Insurance Policy
Travel insurance is essential no matter where you're going. And seeing as the policy starts on the day you buy it, if you get it a week in advance it'll be able to cover your airport check in as well. If anything happens, like your bags go missing or a flight is cancelled, you can use your insurance to pay the difference and get as much money back as possible. So go through each policy with a fine tooth comb and make sure you get the best one for your needs.
Protect Your Personal Possessions
Your personal possessions is any luggage, and anything inside the luggage, as well as any mobility aids you may need, such as wheelchairs. Airlines are often known to damage bigger items like these during storage, so be sure to pad yours out with bubble wrap and remove anything you can to be carried in a bag instead. Similarly, make sure any valuable pieces are kept in your carry on. These include your phone, wallet, any medication, and any tablet or portable console you're bringing with you.
Don't Ignore Suspicious Things
Anything that seems suspicious to you, report it. Talk to a member of staff and get your worries across and don't let yourself just sit with them. Even if no one else is reacting, you can! Sure, you might feel a bit like you're overreacting or letting your anxiety get to you, but it's better to be safe than sorry. It might be nothing, but it could be something. Remember that and you'll feel much more in control when making your way through an airport.
If you've never been through an airport before, there's no harm in a bit of travel research!