During our visit to Newton Farm in Angus, our host Louise arranged a walking tour of Dundee with Dark Dundee.
Isaac and Eliza are at the age where they find history fascinating and thanks to books and TV programs like Horrible Histories, the more macabre, the better and any tale with a ghost story had them hooked.
Dark Dundee was created by two local Dundonians, Stewart and Louise who have a thirst for finding out all the dark stories of their town and so created tours of Dundee to share fascinating tales of dark history.
We met up with them in Dundee City Square and after a brief set of introductions, we were soon immersed in some local history. Louise is the main story-teller with Stewart jumping in with some finer details and fun for the kids, whom they kept engaged throughout the tour.
I did my first walking tour in Bournemouth a few months ago and was amazed by the things we walk past everyday and never pay attention to. A Dark Tour of Dundee is similar in that it points out all the hidden gems of the city, like Viking Longboats holding up the balcony on the buildings in City Square and the memorial to the medieval church St Clements which once stood on that very site.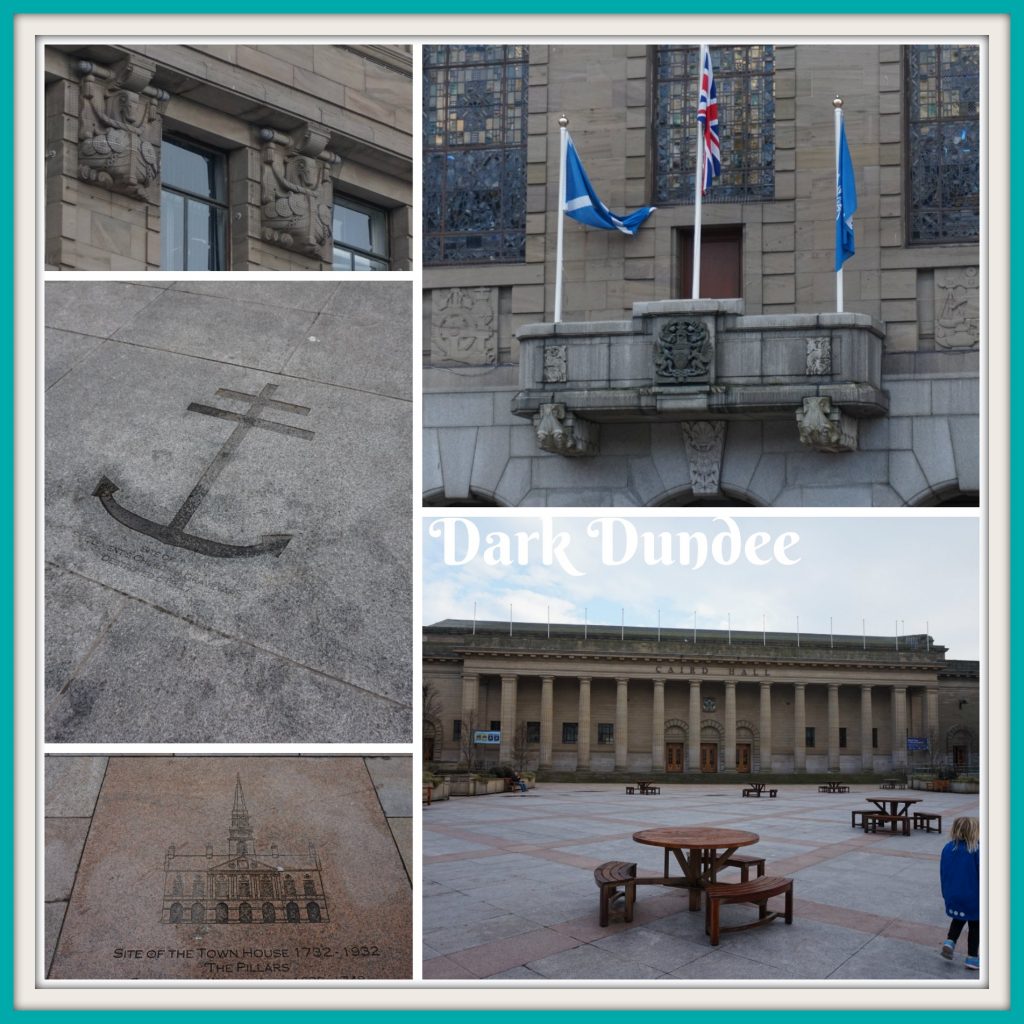 Next up was the tale of the nine maidens when we arrived at the Dragon Sculpture just a short walk away in the High Street. Although the kids enjoyed the story they were more than keen to follow in the footsteps of local children and climb the dragon.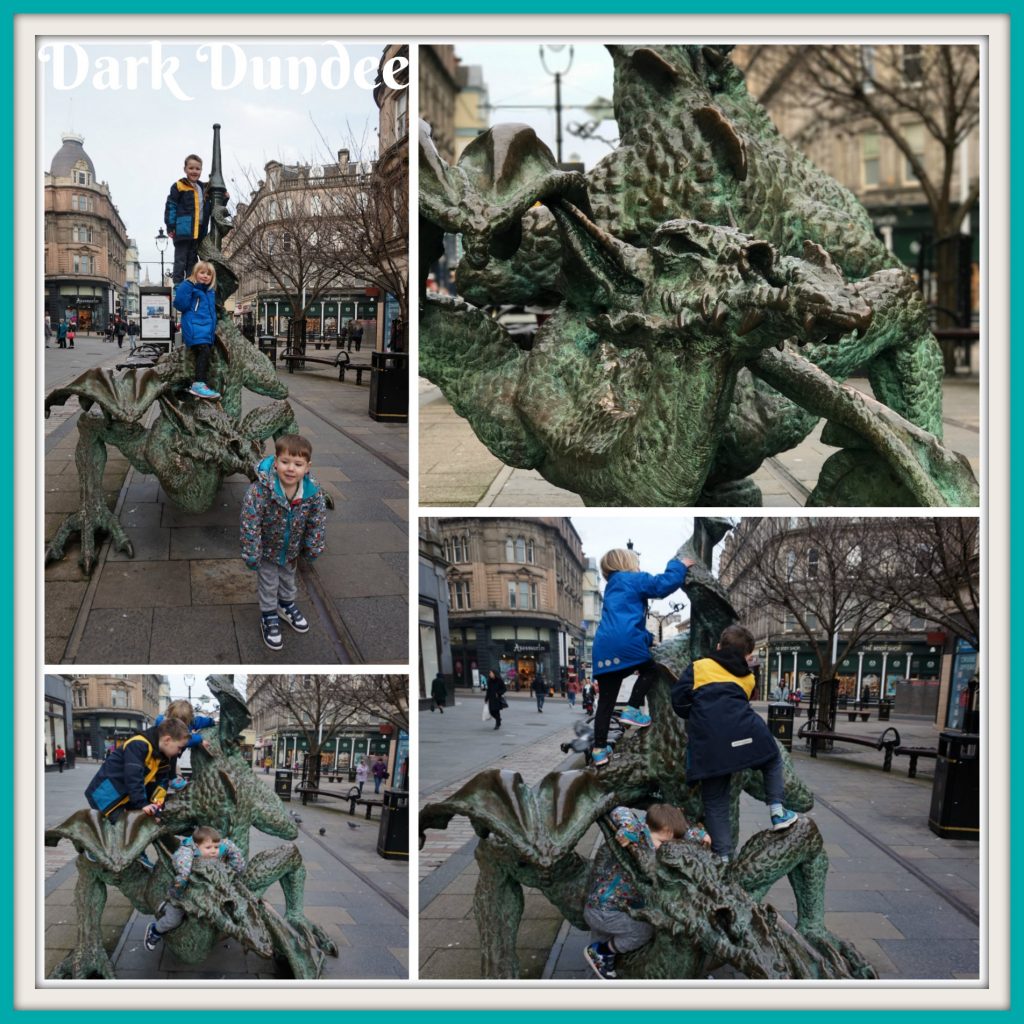 As we continued our walk we were taken through some of Dundee's darkest days, covering some of the wars and battles, local legends as well as tales of crime and death in the city. The kids were fascinated by the stories of the Cholera pandemic in the 19th Century and we were shown the mass grave of thousands of victims which is marked only by a cobble pathway and one remaining gravestone of William Forrest Esquire, a Lieutenant Colonel with the Hon EIC Bengal Army in the Howff.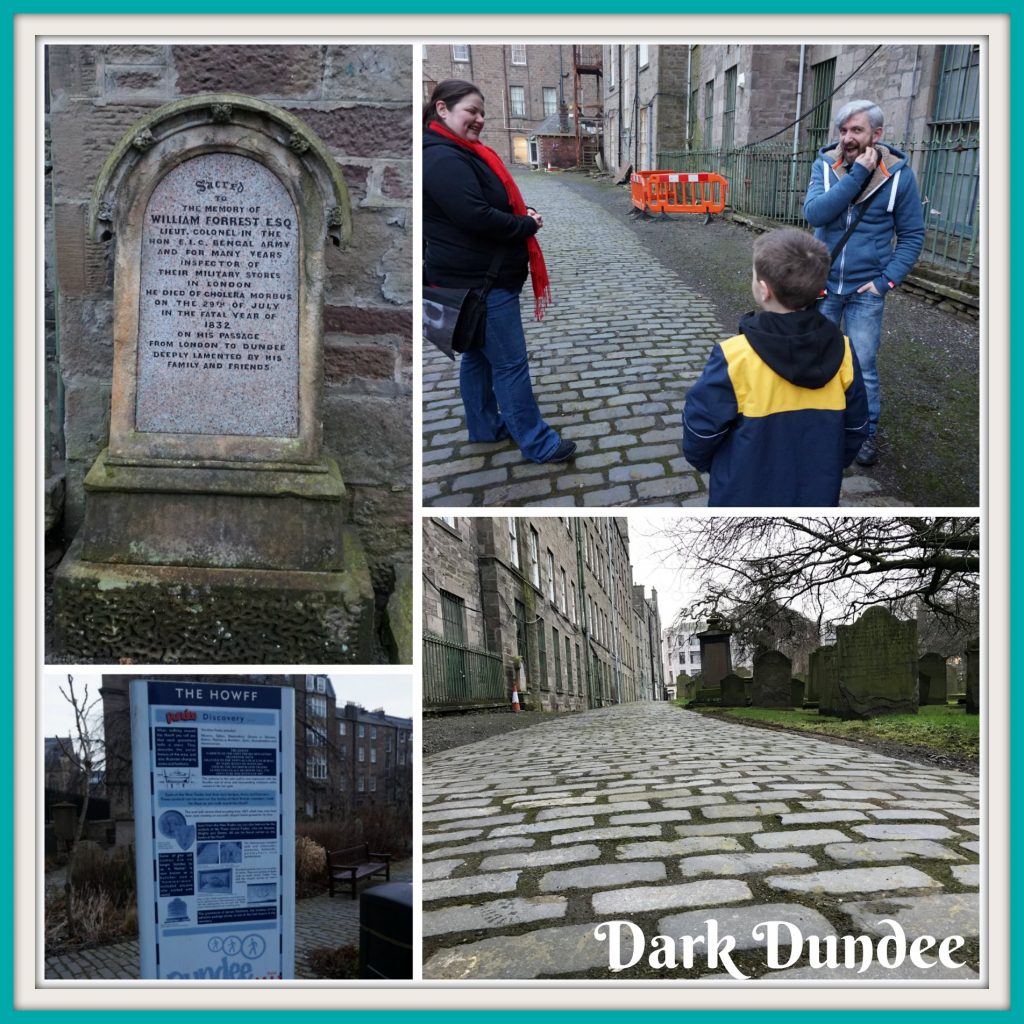 By far our favourite story was all about the Tay Whale, a 40ft humpback whale that appeared in the Firth of Tay back in 1883. Whaling was big business then and many of the whalers set out to hunt down the beast, failing several times to capture it. The whale was later found dead out near Stonehaven and towed back to Dundee where it was sold at auction, to local entrepreneur John Woods who then proceeded to make a lot of money by displaying the poor dead whale, charging people to come and see it and when it was too decayed to display it, did a live autopsy instead. (Trust me, the way they tell it was much more disgusting). The whales skeleton is now on display in the McManus Museum.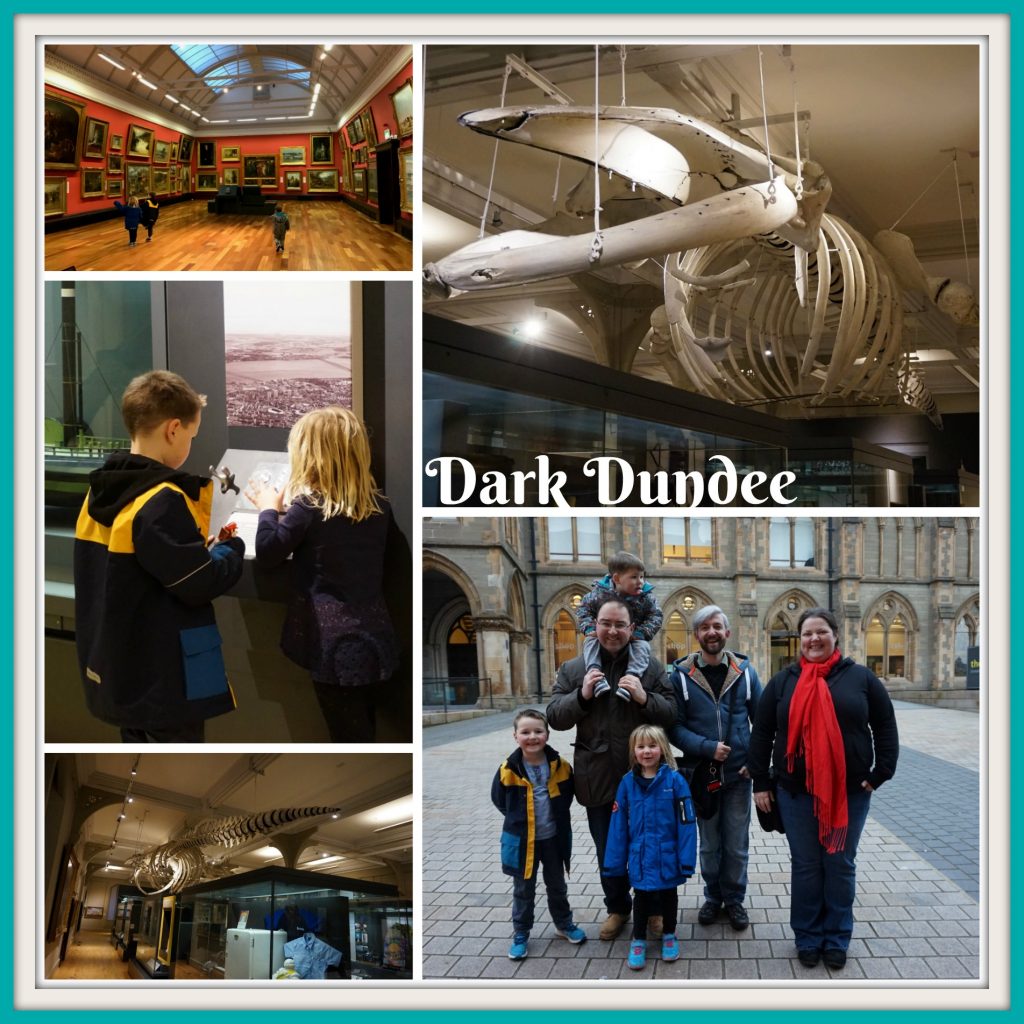 There are four different walks to try; Dark History, Dead Centre, Twisted in Time and Crimes of Passion and a new special tour, Deceased in the East which is running from 6th-11th March, or you can go it alone in a private group tour like we did.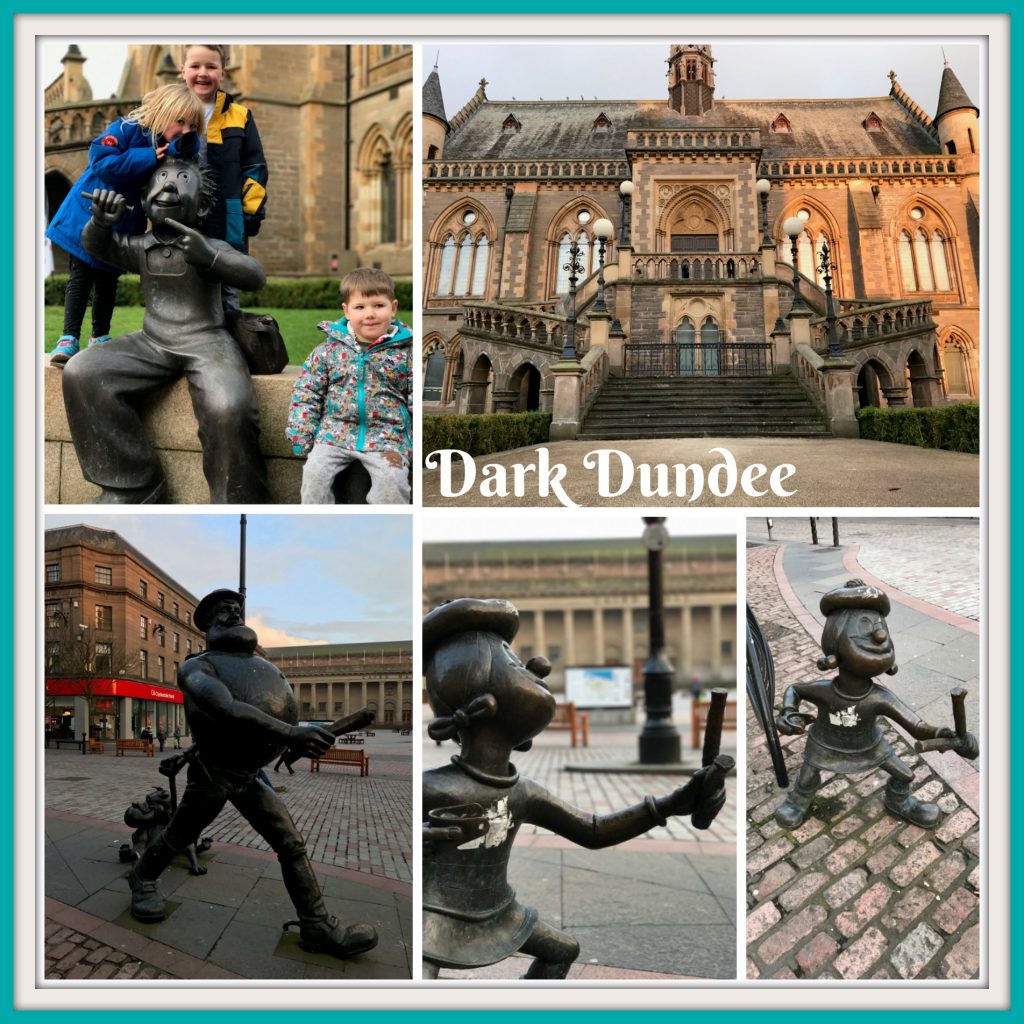 The walks are suitable for most ages and abilities and are well worth doing as you are shown things that you would have walked past and not looked at twice. Dark Dundee Walking Tours cost from £10 per head, see their website for more details of dates and times.