This week has all been about the build up to Eliza's 3rd birthday.  I have to admit I did try and keep a lid on it by not telling her too soon but with older, and very excited siblings in the house, it didn't really go to plan.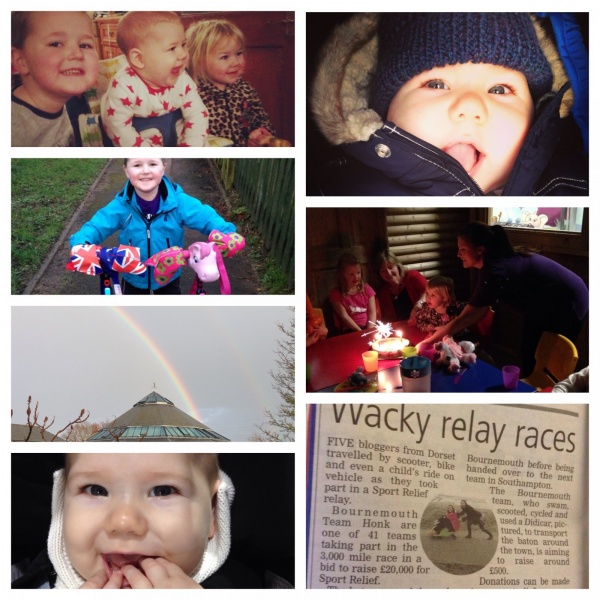 19.  After weeks of moaning that I was struggling to feed Sebastian in his bouncy chair we finally found a reasonably priced Tripp Trapp on eBay.  He loves being up high and watching everyone else eat but I have to admit I am not impressed with it as I find it very difficult to get him in and out of it.
20.  Isaac attempts to ride two scooters at once
21.  The weather has been all over the place this week and we got caught in a thunder storm on the school pick up before this stunning double rainbow appeared
22.  We went to Salisbury to test drive a new car before heading to Smyths Toys to get Eliza her birthday present.  Sebastian was giving Daddy his best "you know you love me" look
23.  The temperature dropped so it was time to break out the snuggly snow suit and cute bobble hat
24.  Eliza's 3rd birthday.  She had a wonderful time at her Be My Bear party and this is the first year she really understood what was going on.  We are also knee deep in dolls now, much to her delight!
25.  Our #teamhonkrelay efforts get acknowledged in the local paper!